Kokkokilas and Kokkini holiday guide
High in the hills behind the coast between Kalami and St Stephano, Kokkokilas and Kokkini are both about fifteen minutes' drive from the sea. Gazing out to the idyllic Ionian, these two charming villages sit among ancient olive groves, almond trees and open hillside. The air is cool, the area quiet enough to hear the humming bees and the cicadas, and the views from your villa down across the coast to the mountains of Albania are to die for.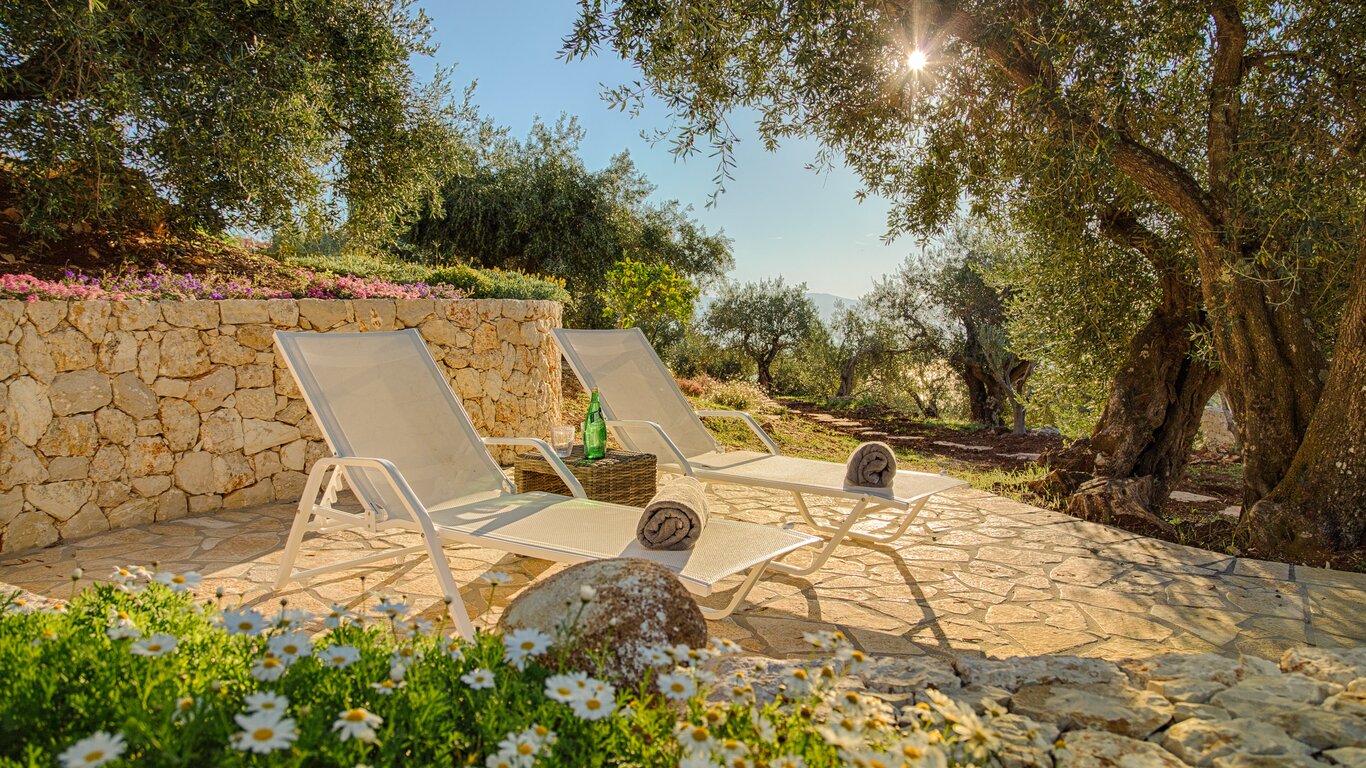 Beaches and rural features
The nearest beaches to Kokkokilas and Kokkini are some of the best in Corfu, down the mountain road at St Stephano, Kalami, Koloura, and Kerasia. For a bit more buzz and better shopping, Kassiopi fits the bill. The village itself lies amidst ancient stone terraces bearing gnarled olive trees, almond trees whose blossom is a springtime delight, and the odd vineyard.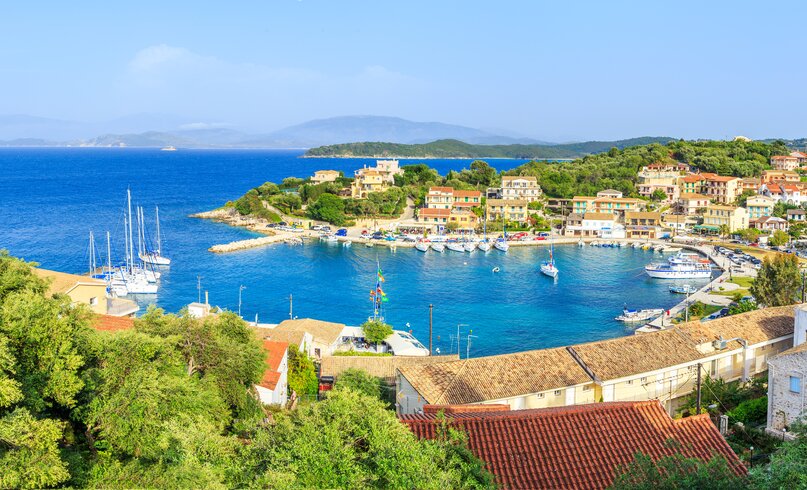 Things to do in Kokkokilas and Kokkini
Kokkokilas and Kokkini offer excellent walking, abundant wildlife, the nine hundred metre summit of Mount Pantokrotar to scale, and below it the north-east coast to explore. But chiefly they are places to chill out, catch up with a good book, or just unstring the nerves: what must in days gone by have been a hard place in which to live and work is today a fine place for holidays—a place where, for visitors, the living is easy.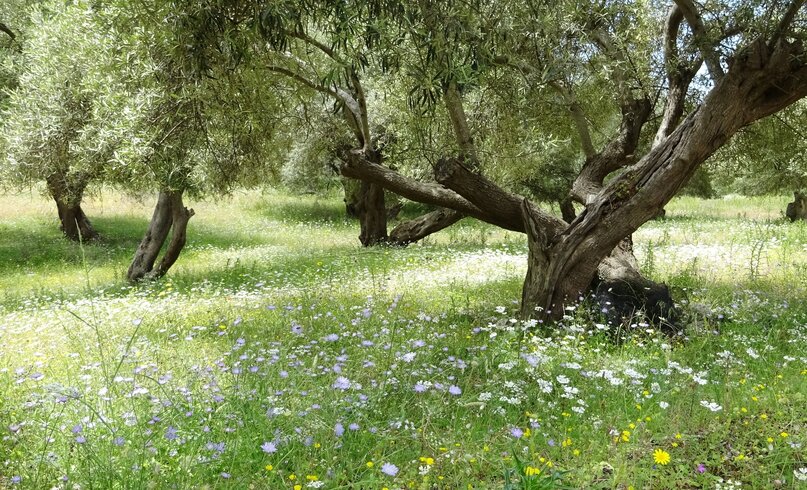 Eating and drinking
In Kokkokilas and Kokkini there are few pleasures to match planning the evening meal. Buy the meat or fish, the vegetables, the bread. Choose the beer, the wine, the brandy. Cook the food on a barbecue then, on a terrace hanging over a magnificent view, share it all with family and friends. Or, a different but equal delight, drive down the mountain and choose, anywhere along the coast from Agni to Kassiopi, a taverna at which to eat.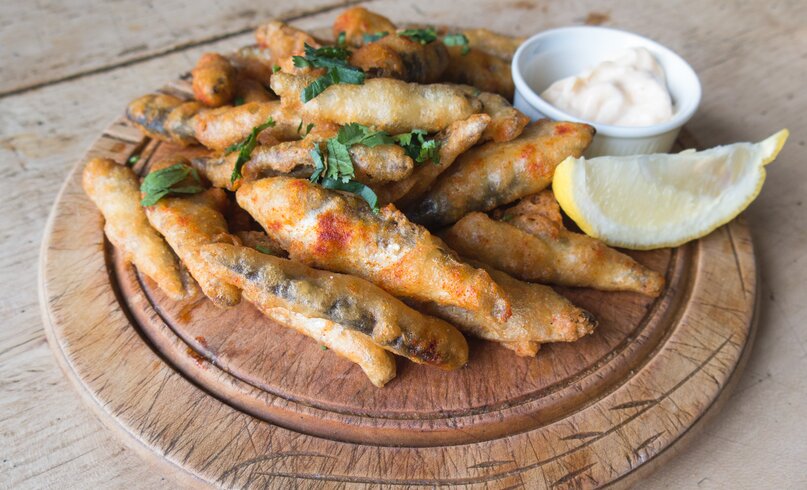 Nature
There is much unspoilt country within a few minutes' drive of this busy and beautiful coast. If you keep your eyes open, you will see clouds of butterflies—look out for the elegant yellow and black swallowtail—and finches and larks.  Spot the characteristic hover of a kestrel, too. At night, you will spy nocturnal creatures like bats, owls, hedgehogs, and fireflies.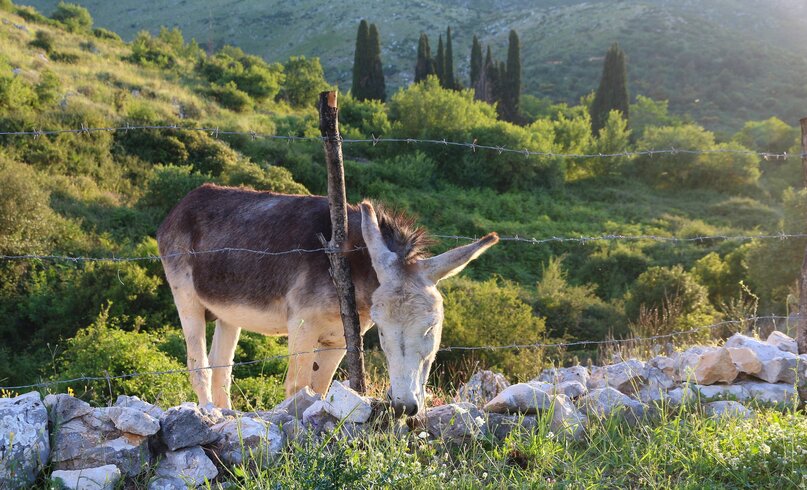 INSPIRATION FOR YOUR GREECE VILLA HOLIDAY