Luxury villas in France
France is a destination that satisfies the soul – it's beautiful, familiar, and seductively slow-paced. A French villa holiday combines the relaxation with the cultured; experience outstanding views, see extraordinary icons, and discover medieval hilltop histories with a world-class gourmet food scene.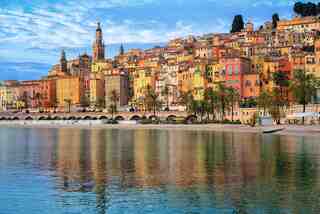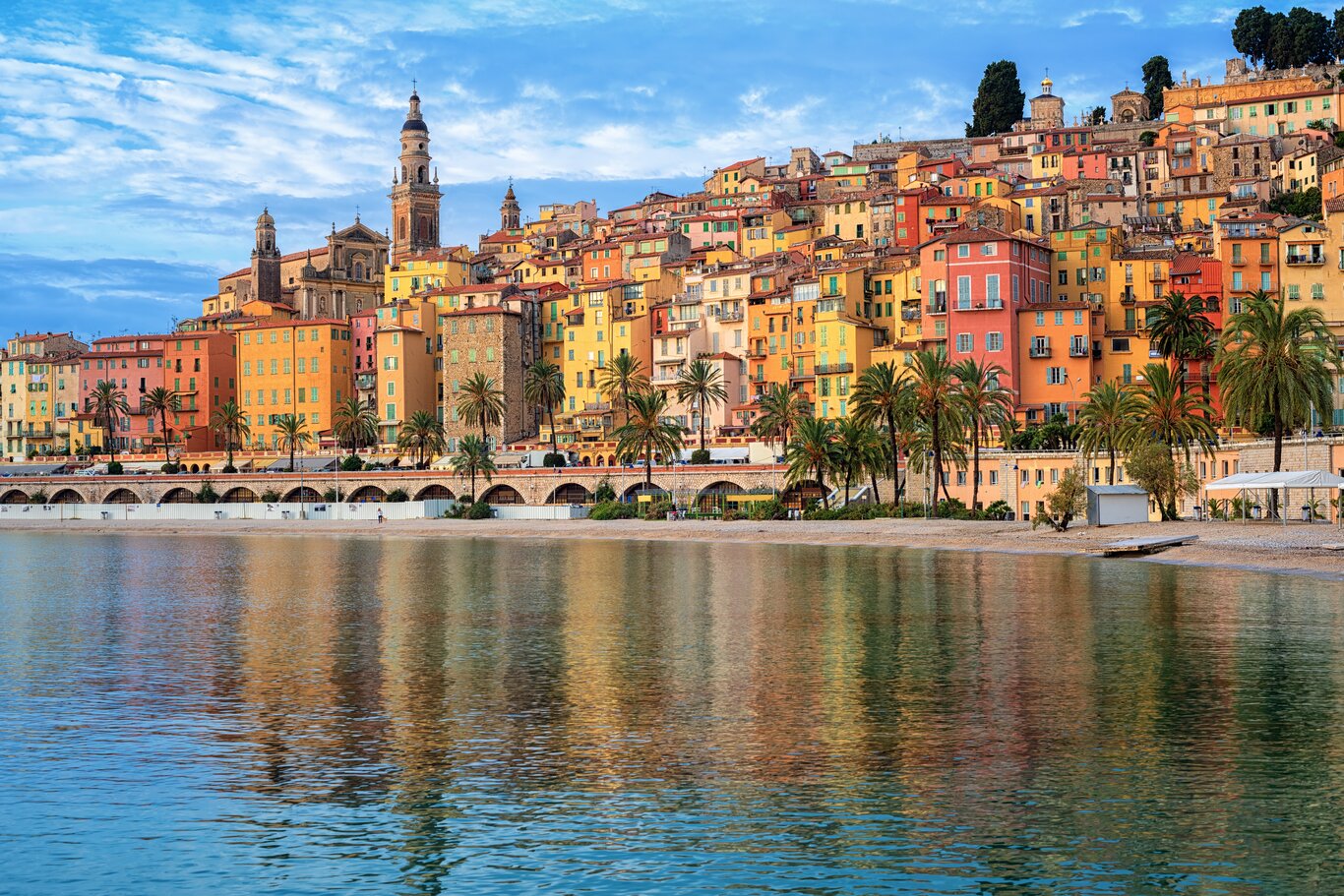 Our destinations
Villas in France
Each one of our French villas is unique, with a style and individuality that reflects each different region. Drink in sensational sea views in Corsica, indulge in a sun-kissed private pool in the Côte d'Azur and stay near gorgeous medieval market towns in the Dordogne valley.
View villas in France
Learn more about France
france villa holiday guide
Whether it's château-hopping in the Dordogne, people-watching on the Côte d'Azur, or sipping pale pink rosé in the vineyards of Provence, our luxury villas in France offer a way to truly immerse yourself in a wealth of soul-satisfying experiences. This incredibly varied country has a huge diversity of landscapes – mountains roll into aromatic lavender fields in Provence; Cannes, home of haute couture fashion and the international film festival, oozes old-school glamour; Basque Biarritz has Empire-era palaces and surfing competitions; and sun-baked Languedoc offers UNESCO heritage in medieval hilltop towns.
GET INSPIRED FOR YOUR France VILLA HOLIDAY
Things to do in France
Regional sightseeing in france
Villa holidays in France don't have to stop at secluded relaxation – take the opportunity to explore some of France's historic cities and towns, too. Villages topped by medieval fortresses pepper the Dordogne valley – a château-studded stretch of countryside that lays claim to 15 UNESCO sites and 8 must-try Michelin-starred restaurants. Pastoral Provence is France at its most classic; a Roman legacy has left behind ancient towns and some of the country's finest vineyards, and gorgeous fields of lavender bloom in purple every summer. Marseille is France's oldest city and Avignon's steeped in medieval history, while chic Aix-en-Provence is the Paris of the south – there are neoclassical mansions, historic townhouses and the tree-lined Cours Mirabeau, which is one of the city's best spots for people-watching. Cathar castles meet cypress-sculpted hillsides in Languedoc –  France's wild but beautiful answer to Tuscany. Stretching from Provence to the Pyrenees, it's home to the 10th Century citadel of Carcassonne and the ochre-studded houses of Spanish-influenced Roussillon. Across each region in France our portfolio spans from lovely large group villas with pools and family châteaus, to pet friendly properties.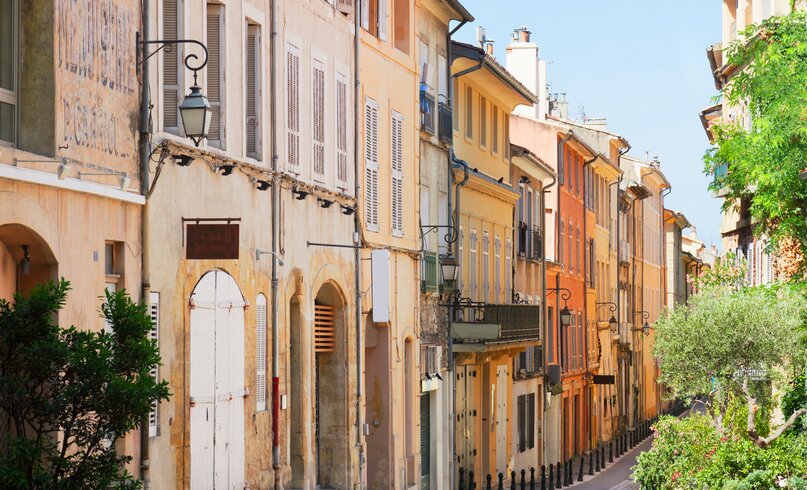 The French Coast
Switch up your villa's private pool with a day out on one of France's gorgeous coastal gems. For villas in the Côte d'Azur, you've got an all-access pass to France's famous Riviera – a celebrity-studded and ultra-glam stretch of the Mediterranean's iconic coastline. Head to Saint-Jean-Cap-Ferrat to find Paloma Beach – the perfect setting for a lazy afternoon, this peninsula beach is one of the coastline's best kept secrets. Sunbathing takes precedent at St Tropez's Pampelonne Beach – this huge white sand stretch is particularly glamorous, and offers you celebrity spots, beach clubs, and a good choice of watersports. Beyond the French Riviera, France has an incredibly varied coastline. Take advantage of the sandy surfing beaches in Biarritz, or lap up the quieter stretches on the pretty Languedoc coast. Beaches here are vast, flat and wild; one of the prettiest is the dune-backed Plage de L'Espiguette, a six-mile gem that runs alongside the edge of a huge Camargue sandbank. Our Corsica villas are near to some seriously stunning beaches – Palombaggia Beach on the southern coast is a huge island highlight, combining turquoise waters and skinny pink-tinted sand with palm fringes and views of the Cerbicale Islands. If your France holiday focus is all about the coast, then look no further than our beach villas.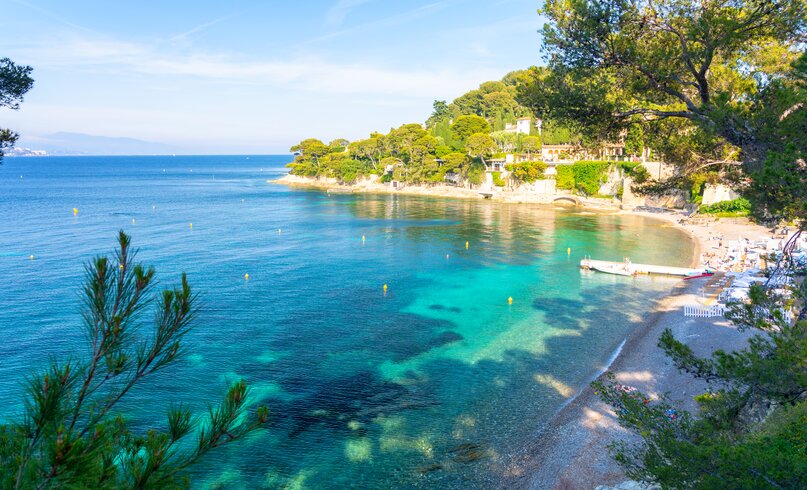 Award-winning wine in france 
This world-topping wine country is classically known for its vintages, expertly made each year in regions like Languedoc-Roussillon, Bordeaux, Champagne and Provence. France and wine go hand in hand, so a tour and tasting around the vineyards is a great option for a day out from your luxury villa. Rosé wine in the south is like water to the locals – it's pretty in pale pink and offers incredible value thanks to its local production in Provence. Drink your way around the classic Provençal wine route – drive past lavender fields and olive groves, and visit wineries in gorgeous villages tucked way up in the hills. For villas in the Languedoc region, you're staying among wine-making royalty. This is the largest wine producing region in France, and while less flashy than Bordeaux, it's amazing for variety. Try different notes and flavours at Abbaye de Valmagne in Villeveyrac – hidden in stunning countryside, this monastery has a huge wine-making history that dates all the way back to 1139. 
Eating and drinking in France
Food is an important part of everyday French culture. The land of frogs legs, snails and the world-loved croque monsieur, this is where lazy long lunches, people-watching in a café and dining late into the night are nothing but second nature. The cuisine itself is an ode to the country's vast and varied regions. Corsicans like their goats cheese creamy and drizzled in honey, while duck is king in the Dordogne (especially when accompanied with foie-gras and truffles). In the south you can expect a lot of boat-to-table dishes; moules marinières with frites is a staple dish on the coast, while thick Provençal bouillabaisse is a signature statement in Marseilles.
A villa holiday in France offers a host of gastronomic delights, whether you're heading out to explore the culinary intricacies of the region or staying in and rustling up something authentic in your villa's kitchen. For a traditional French breakfast, take a stroll to your nearest boulangerie, and grab a seat to enjoy a warm, buttery croissant dipped in a frothy café crème. Pick up a fresh baguette to take back to your villa – combine with a variety of different cheeses and local wine, this is a simple, but delicious, typical French lunch. You'll find most ingredients for a home-cooked villa dinner in your nearest village or town. Mingle with the locals and pay a visit to a traditional French market – almost every village hosts a weekly (sometimes even daily) market, with fresh fish and meats counters, plus a huge selection of fruits and vegetables to explore.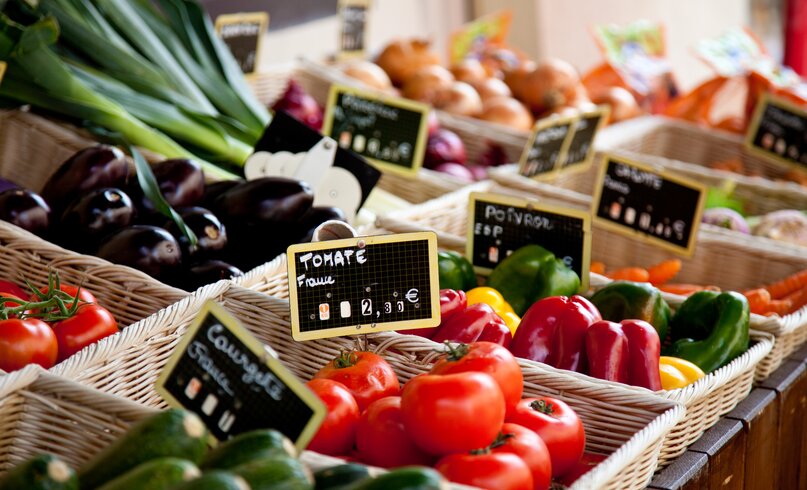 when to go to france
France has a weather pattern that's not unlike its regions – no two areas are ever quite the same. The north of the country is pretty similar to the UK – it's grey and wet in the winter, and often unpredictable day-to-day for the rest of the year. Southern France has a climate that's much milder and reliable, so suits a villa holiday at any time of the year. Provence and the Côte d'Azur both have a Mediterranean climate – expect cooler (but sometimes rainy) weather in the winter, with very warm, dry and sunny long summers. Sea temperatures are at their warmest in June through to September, and temperatures can get really hot (sometimes hitting the early 30s) at their peak. July to late August is prime time for European school holidays – northern French families tend to head south for the summer, so prepare for beaches and restaurants to get very busy at this time.