dubrovnik holiday guide
A holiday in Dubrovnik is an opportunity to discover an enchanting city that is steeped in rich history. Explore the Old Town on foot and lose yourself down shining white marble streets, where fine dining restaurants and bars sit alongside ancient forts amid brilliant baroque and renaissance architecture. Crowned the "pearl of the Adriatic" by Lord Byron in the early 19th Century for its unique charm, it is no surprise that Dubrovnik is a UNESCO world heritage site, nor that it is the striking setting used for King's landing in Game of Thrones. A Dubrovnik villa is a great base for exploring the captivating Croatian coastline by boat, plus we have a great range of villas near the beach for those who want to sunbathe and swim in the sparkling clear sea. Our Dubrovnik villas do not disappoint.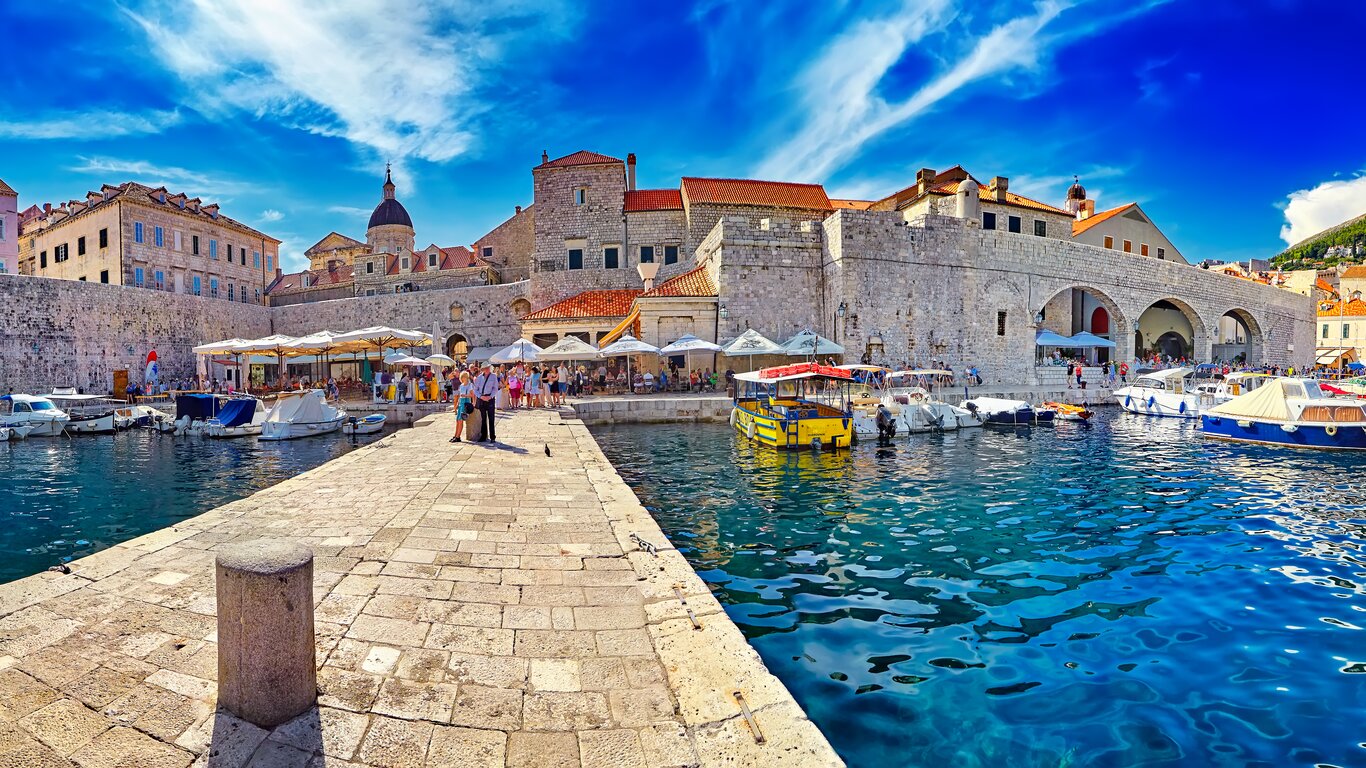 Things to do in Dubrovnik
Croatian Coastline
One can easily spend a relaxed week enjoying the dazzling Dubrovnik coastline. Aside from its cultural heritage, Dubrovnik is also an excellent destination for a beach holiday. Swap your villa for Banje Beach, just outside the walls of the old town and within walking distance of some of our beach villas; the lounge bar serves great cocktails to sip on while soaking up the sunshine and admiring the view. Take a short drive to the Lapad peninsula, where some of the best beaches are located, just 3km west of the city. Uvala lapad is the biggest, plus it's great for kids as there are slides and trampolines. Nearby, Bellevue is beautiful, and fun for swimming with locals in crystal clear waters; just make sure to pack your water shoes as the rocks can get hot to walk on! Dubrovnik is a great base for exploring nearby islands. We recommend taking a taxi from the harbour to Lokrum. This island just off the coast is a beautiful unspoiled spot, where wild rabbits and peacocks roam. Spend a day swimming in sapphire waters, relaxing peacefully and visiting the beautiful botanical gardens. Back in the city,  there is no better way to experience Dubrovnik from the sea, than kayaking.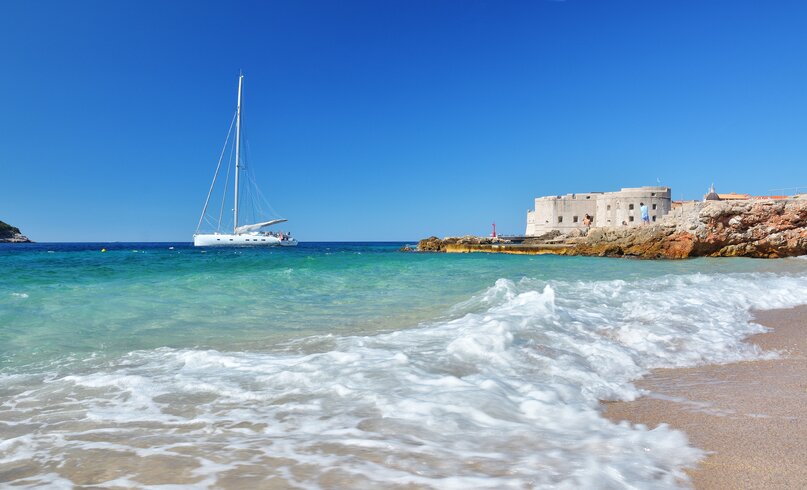 Culture Trip 
Summer in Dubrovnik is when the city really comes to life; the handsome Old Town is entirely pedestrianised and the summer festival brings a touch of magic. Tear yourselves away from your villa to visit open-air theatres across the city; one of the finest is quite spectacularly set within Fort Lovrijenac, this year showing Shakespeare's Hamlet. Pick up a Dubrovnik card to make the most of the sights while avoiding the queues, or book a private cruise to tour the old town at sunset for gratifying views of the imposing city walls. Walking tours are also recommended, and the best way to see some of the filming locations from Game of Thrones. Fill your Dubrovnik holiday with further jaw-dropping views and take the cable car up to Mount Srd and make sure to take time out of your day to appreciate the city's café culture, to simply sit and watch the world go by.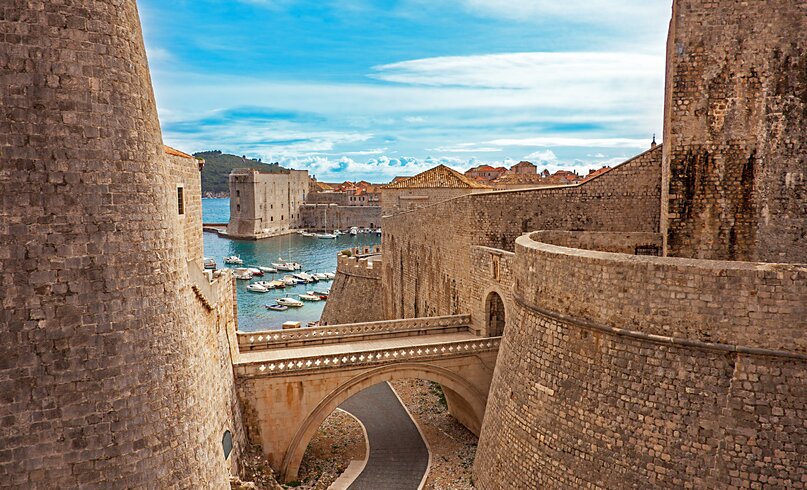 Eating and drinking in Dubrovnik
The culinary scene in Dubrovnik is enough to impress any foodie on holiday. The influences of central Europe colliding with those of the Mediterranean creates a wonderful medley of authentic pizzerias, homemade pasta and amazing fresh seafood. One must-try dish is black risotto, served in many fantastic restaurants along the coast; this mouth-watering signature dish is made from rice coloured jet-black from the flavoursome cuttlefish ink. Seafood fans should also visit the village of Mali Ston, a short drive from our Dubrovnik villas where you can sample some of the world's finest oysters. Desserts come in varying delicious forms, from traditional Ston cake made with pastry and pasta, to custard pudding known as Rosata, the most popular dessert in Dubrovnik. 
To try your hand at cooking in your villa's kitchen, visit the open-air market on Gundulic Square in the morning to pick up local seasonal produce. Be sure to serve any homemade meals with some Croatian wine; Malvasia wines are very food friendly and grown close to the city. Make the most of Dubrovnik's pleasant evening temperatures with long lazy dinners out on your villa's terrace.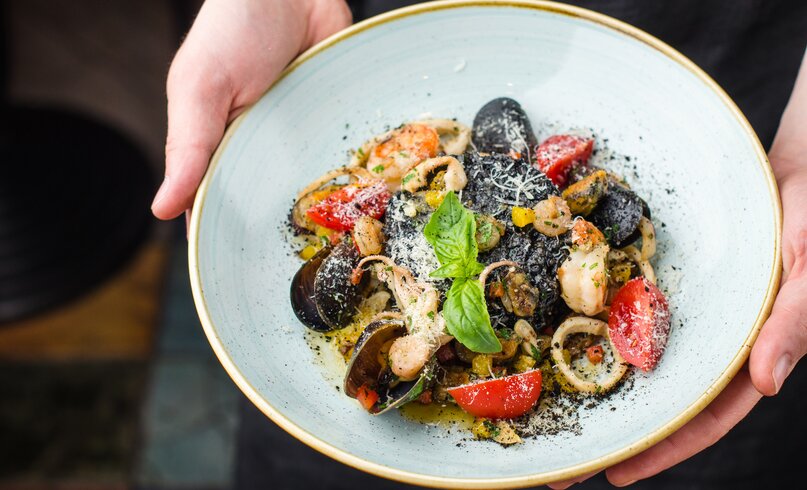 when to go to dubrovnik
A Dubrovnik holiday is best enjoyed between May and October. Spring and Autumn are ideal for beating the crowds on the beaches and you can still expect sunny days for exploring the city and swimming in your villa's pool. July and August are peak season and see 13 hours of glorious sunshine a day.
Inspiration for your croatia villa holiday