Zakynothos Holiday Guide
Those who know the island by its British name Zante - may well think it's a popular Greek island party hub, but breathtaking Zakynthos offers so much more and caters for a wide range of holidays. From family-friendly resorts, to hidden beaches and beautiful blue seas for swimming; a villa holiday on this island guarantees relaxed living, impressive natural landscapes and of course - luxury villas with perfectly private pools and some truly stunning sea views.
Things to do in Zakynthos
Beaches
Banana Beach on the east coast of Zakynthos (also known as Zante) is the perfect place for a day trip if you're looking for more action than floating on a lilo in your villa's pool. As the largest beach on the island, this long stretch of soft golden sand has sun loungers and beach pergolas galore, while the eastern end is where you'll find the watersports centre for activities such as parasailing, jet skiing and waterskiing. Navagio Beach, also known as "Smugglers Cove" is likely the most popular attraction on the island. Last year it was named 'World's Best Beach' in a round up by FlightNetwork and rumour has it - the shipwreck in the middle of the beach was left behind after tobacco smuggler's crashed into it during a huge storm. Beautiful bright blue waters and dramatic cliffs on either side of the soft sands make it picture-postcard worthy; leave your villa before breakfast to beat the crowds.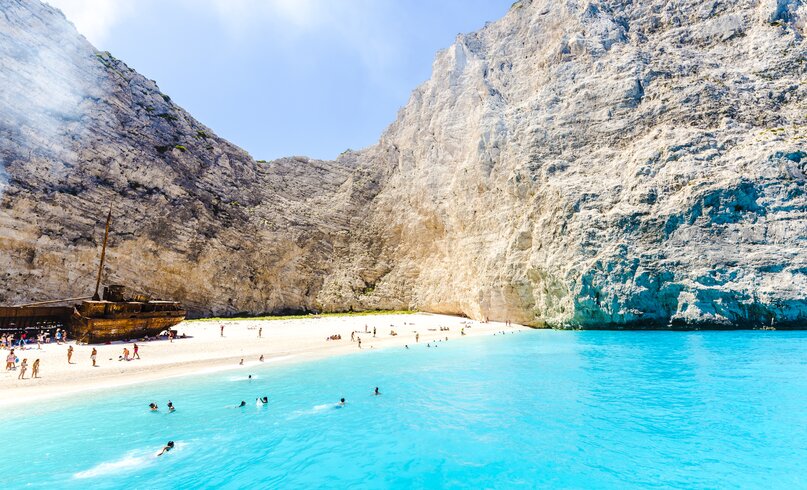 Nature
After a leisurely breakfast on your villa's terrace, a great way to explore the island is out on the water. Animals lovers should take a boat trip to Marathonisi, an island entirely uninhabited aside from the endangered loggerhead turtles - hence its nickname Turtle Island. Try to spot one of these slow moving creatures from your boat, or if you're lucky, you may end up swimming alongside them as you explore the caves: make sure to pack your underwater camera. If caves are your cup of tea, then head to the very north of the island to the little harbour of Skinari. From here you can set sail for the infamous Blue Caves where crystal clear waters provide perfect conditions for swimming and snorkeling beneath the impressive limestone arches. Keri caves are also well worth a visit for stunning vistas within easy reach of where our luxury villas are located. On your way home stop off for a fresh seafood lunch in one of many pretty village tavernas or head back to your villa to eat and relax.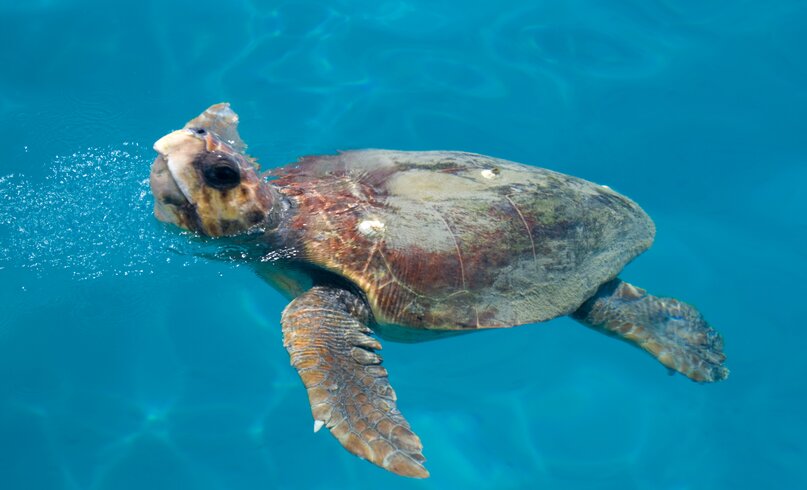 Eating and Drinking in Zakynthos
Dine like the locals from the comfort of your villa with sharing plates for every meal. Fresh fish, seafood, feta cheese and olive oil are all staples when it comes to the islands diet, while traditional dishes include moussaka, lamb kleftiko and stuffed rabbit. Our villas are all within easy reach of nearby restaurants and tavernas to sample any of these dishes, or for a more intimate dining experience we can arrange for a cook to come to you and prepare a traditional meal in your villa's kitchen.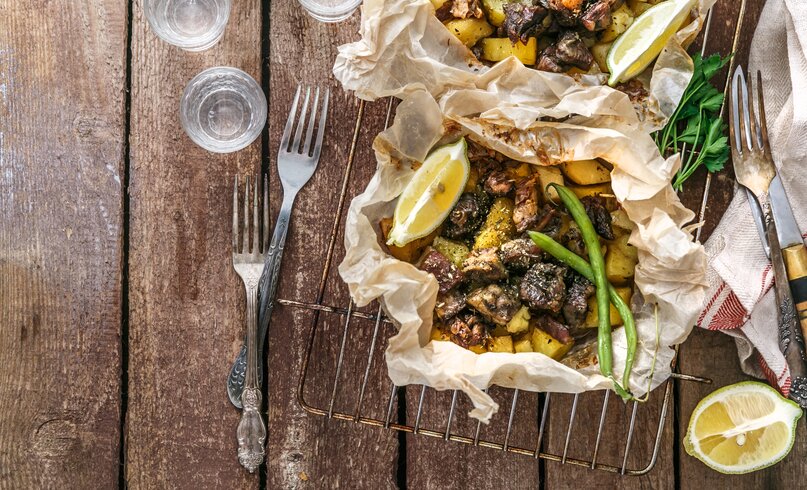 When to go to zakynthos
Between June and September is perfect for a villa holiday when the weather is sunny and hot with high temperatures in the early 30's. Similar to its Greek island neighbours, Springtime is also pleasant weather with clear skies, while May and October are great for exploring the island. 
INSPIRATION FOR YOUR GREECE VILLA HOLIDAY