Luxury Villas In Crete
Crete is the biggest, the furthest south, and the hottest of the Greek islands. Endless beaches, charming villages, lively resorts and ancient history are just a few reasons why this island is perfect for a luxury villa holiday.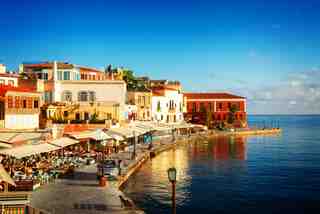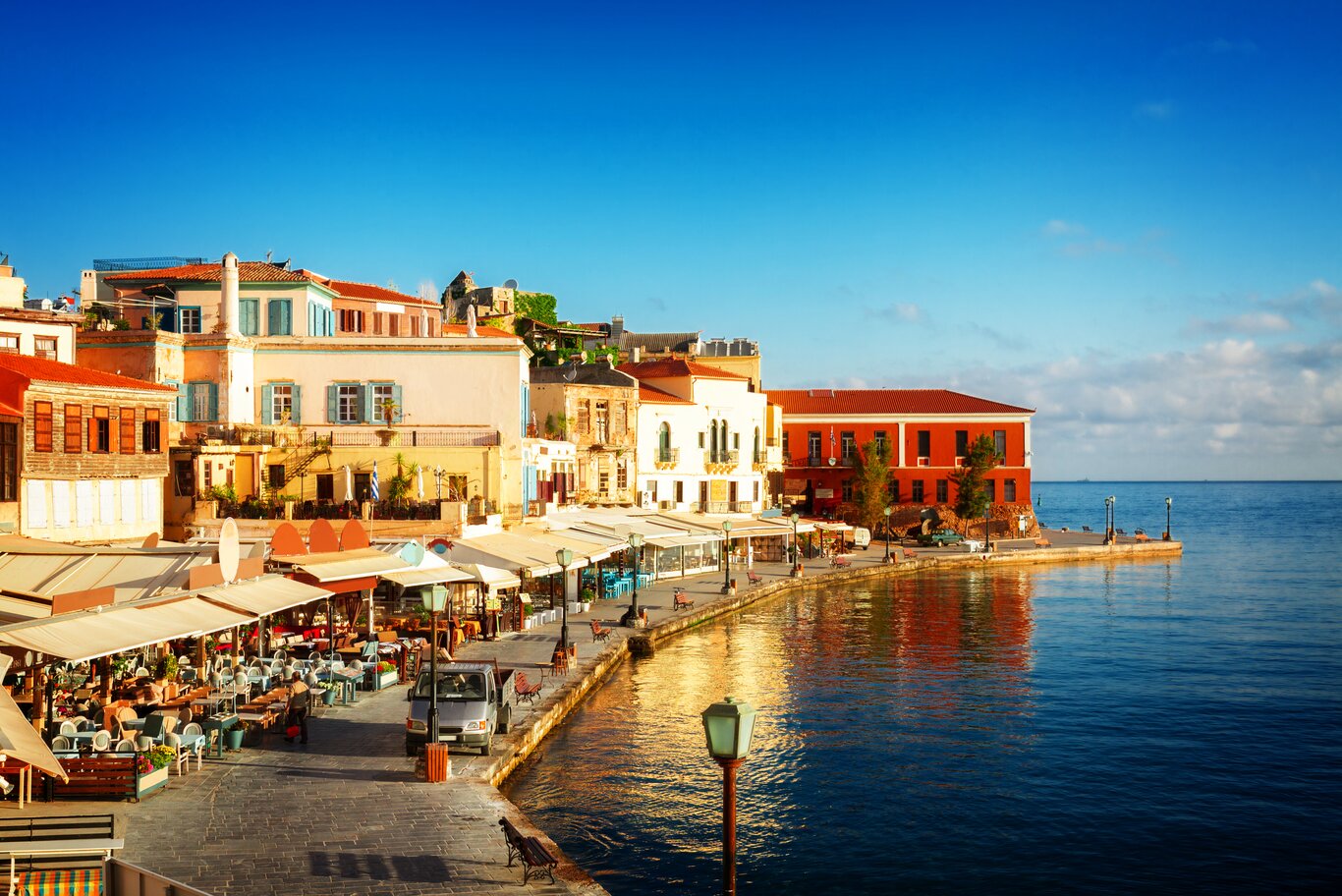 Our destinations
Villas in Crete
Our luxury villas in Crete are divided into two areas: the east and the west. In the east, there is the delightful Agios Nikolaos on the coast, the lively harbour town of Elounda and the elegant Elonda Gulf resort. While our villas in the west are in and around the city of Chania, known for its 14th Century Venetian harbour.
View villas in Crete
Learn more about Crete
Crete villa holiday guide
Crete is the largest of the Greek islands, and it really ticks all the boxes when it comes to a villa holiday. Its people have a reputation for being tough and proud, yet they are are famous for their hospitality and their loyalty to family and friends, so expect a warm welcome the moment you step off the plane. The islands southernmost location means that it's also the warmest, so a villa with a pool is essential for cooling off in the glorious Greek sunshine. Crete holidays take you to bucket-list beaches like Vai or Elafonissi that are a match for any in Europe, and some of the most photogenic scenery in the Mediterranean.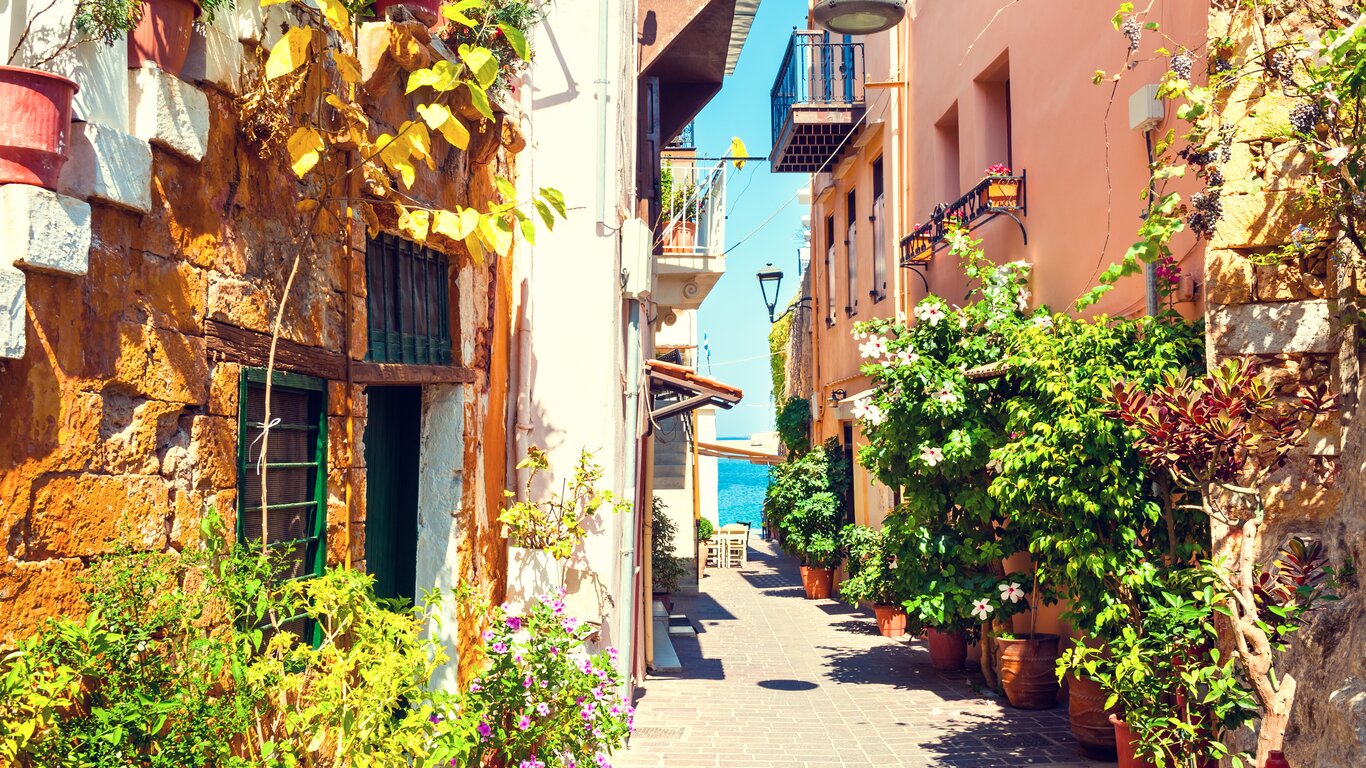 Things to do in Crete
Beaches
The warm weather and countless hours of sunshine provide the perfect conditions for a villa holiday by the beach. Elafonissi is breathtaking, with soft pink and white sands against a backdrop of turquoise translucent sea; find yourself a secret bay to relax in while kids swim in safe, shallow waters. It's around 75km from our villas in Chania, but entirely worth the trip for the views alone. 
Mirabello Bay in Eastern Crete is one of the largest bays in Europe, which is also home to a number of golden sandy beaches with warm shallow seas. If you're staying in a villa in Eastern Crete then we also recommend visiting Agios Nikolaos for more family-friendly beaches, lovely shops and good local tavernas for a lunch stop.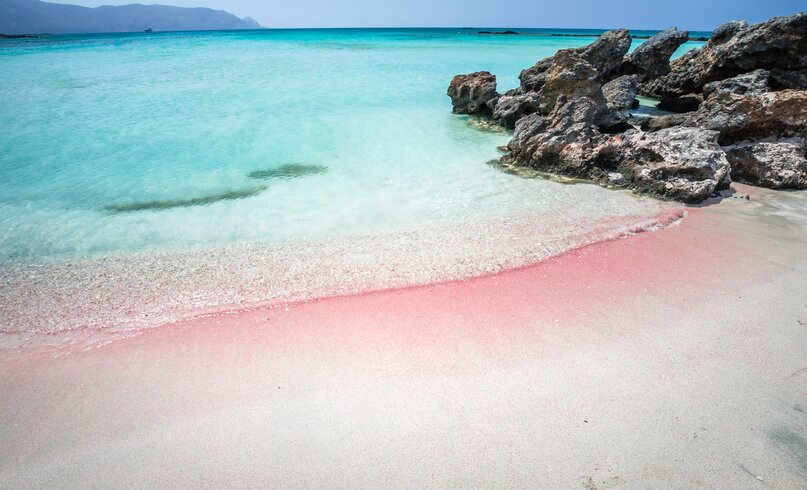 Activities
There are countless things to do on a Crete villa holiday. Start the morning with a Greek coffee out on your villa's terrace before heading out for a day at sea. If you're staying in the Elounda area you can take a boat trip to the fortress-island of Spinalonga, a peaceful spot with plenty of history. Further afield and close to Heraklion, history buffs will also enjoy The palace of Knossos - Crete's must-see historical attraction; tie-in a visit to the Archaeological Museum nearby. 
Lose yourself in the impressive coastline of Crete, where a multitude of watersports are available on your holiday along with diving and snorkelling. Active types will also enjoy walking or climbing diverse and dramatic mountainous landscapes; climb hairpin bends up to Psiloritis or walk the spectacular Samaria and Zakros gorges.
Towns and Cities in Crete
Chania and Rethymno, each gathered around a Venetian castle, lighthouse, and harbour, are the haunt of fishermen; their old towns are like sepia photographs. Chania is one of the largest cities on the Greek islands, so worthy of a visit for great shopping and restaurants if you're holidaying in western Crete. The capital, Heraklion is bigger, more cosmopolitan, but also with an old town, harbour, and castle in golden Venetian stone. Agios Nikolaos, with an enviable hillside setting, great views of Crete's eastern mountains, and an allegedly bottomless lake, is the most relaxed and carefree of them all, and we have a lovely selection of properties here.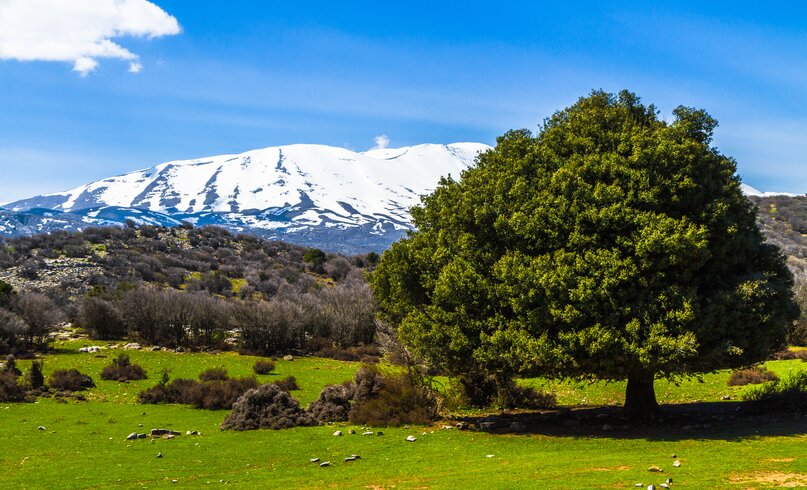 Eating and drinking in Crete
On holiday in Crete you are likely to encounter "choclioi" or snails, one of the most popular dishes on the island. Other traditional dishes include mutton with rice and Cretan salad (similar to Greek salad but with soft cheese instead of feta), while high quality olive oil is also very important and used in most foods as a key ingredient.   
If you're staying in western Crete, Chania is a great place to go for a large selection of bars and restaurants along with lively nightlife; Elounda offers an array of lovely tavernas in the east. 
Our villas with built-in barbecues provide a fun option for cooking for yourselves at your leisure with al fresco dining tables for long lunches on the terrace by the pool.
when to go to crete
As the warmest of the Greek islands, a villa holiday in Crete can be enjoyed as early as March for an Easter break, filled with spring flowers. Peak season begins in July when you can expect warm sea water for swimming; the perfect time of year for a beach villa holiday. Shoulder season is also a great time to visit if you're not tied to travelling in the school holidays. Speak to a villa specialist for further information; we can also book your flights.
INSPIRATION FOR YOUR GREECE VILLA HOLIDAY