TRAVEL AGENT PARTNERS
At CV Villas, we do things your way - and the way that we work with our travel agent partners is no exception.
TRAVEL AGENT PARTNERS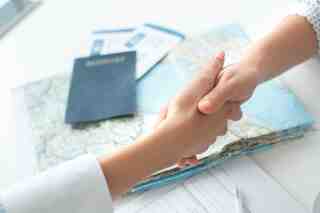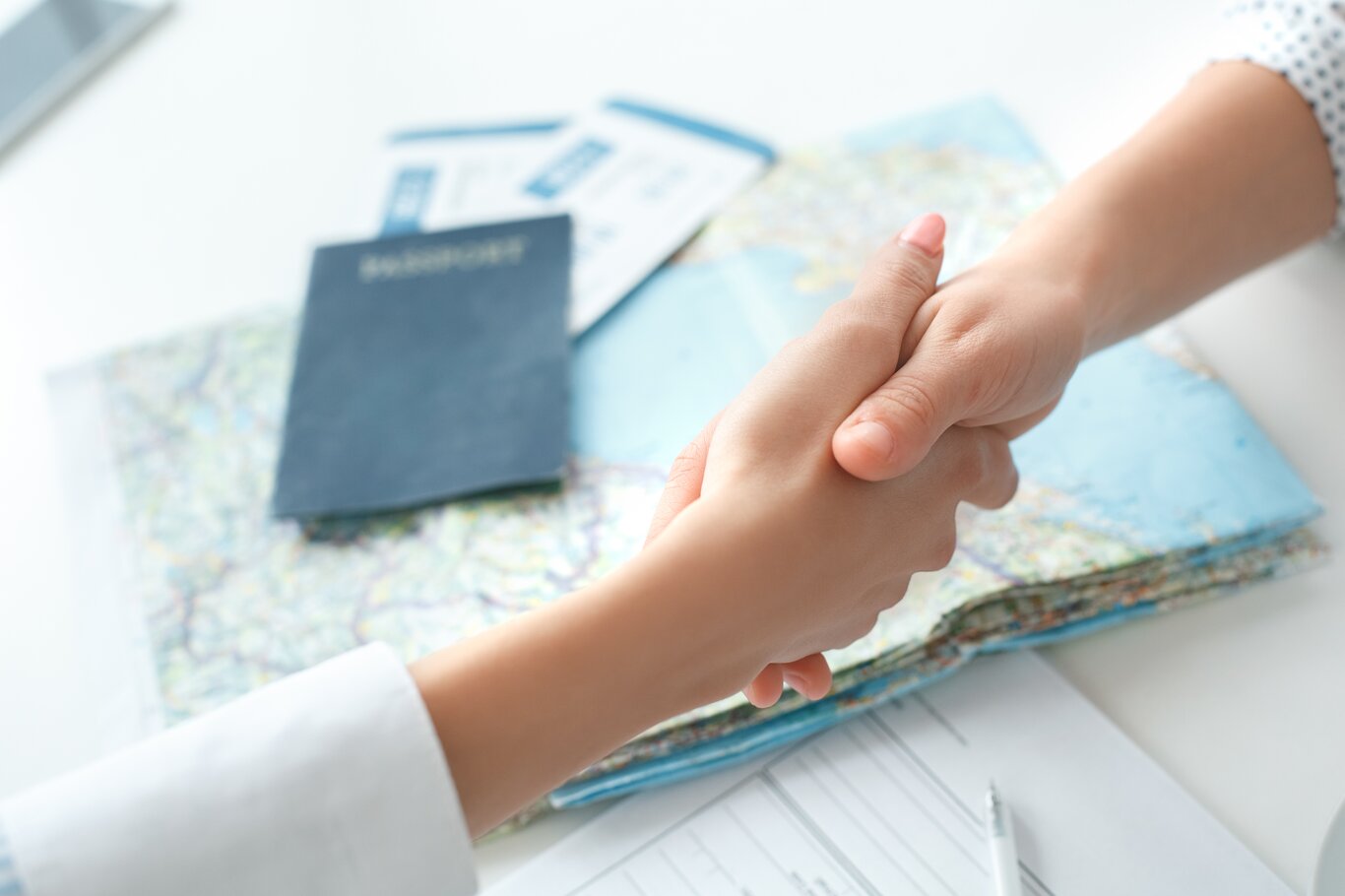 FIND OUT MORE
working with travel agents
We have been in the business for over 45 years, and we will always go above and beyond for you and for your clients. We want you to be 100% confident that a CV Villa's holiday will provide your customers with memories that they will treasure, and that will keep them coming back to you year on year for holidays that cannot be beaten. Your dedicated service, support and advice and our quality product are a winning combination just waiting to be explored and enjoyed by your customers so please contact us now to arrange becoming an agent partner of ours.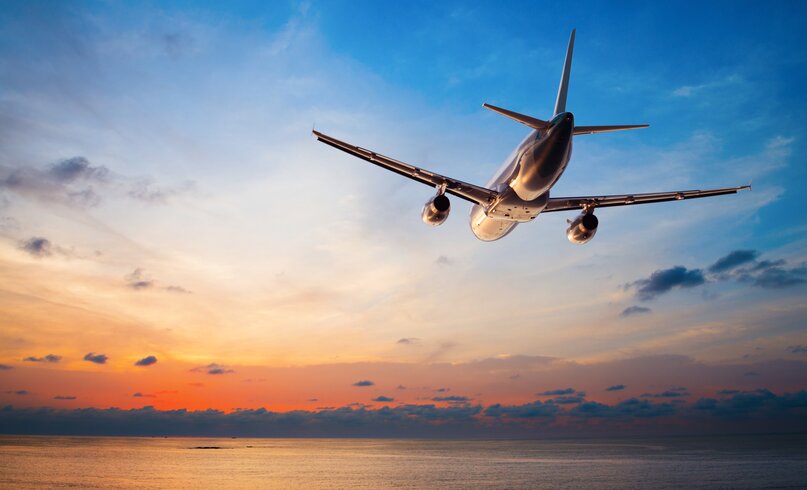 What we do differently for our agent partners
We always offer price parity – your clients will never get a lower price coming directly to us ensuring that CV customers both direct and indirect receive superb service for a superb value price.
We have ensured that our team of experienced villa specialists have seen every one of our spectacular villas. Giving us a unique knowledge of each villa and its surroundings, enabling us to give the best possible guidance and advice to you to pass on to your clients and ensuring that you find the villa that is the perfect fit for their requirements.
You can be confident to recommend us as we offer high-quality, hand-picked villas and only select the right standard of accommodation. Many of our properties are unique and exclusive with lots of character and style.
We offer experiences and local knowledgeable on the ground support, in addition to our incredible villa portfolio.
The CV team are renowned for being honest, friendly and very helpful.
You are not just partnering with any villa holiday specialist. You are partnering with the original villa holiday specialist.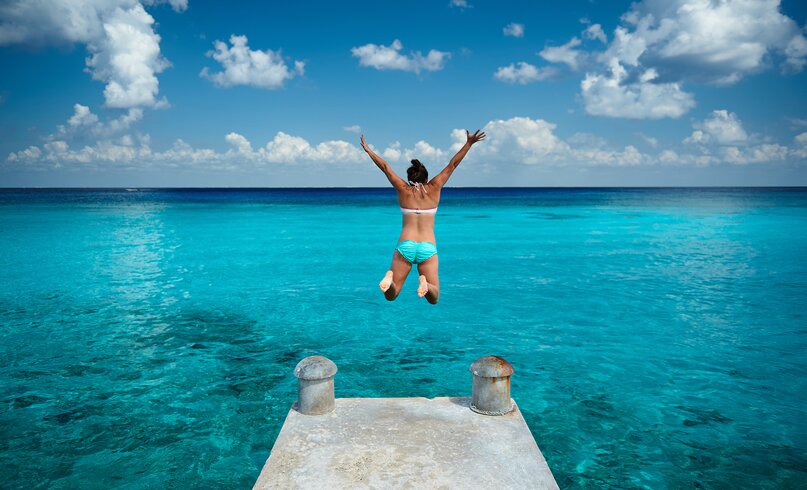 Why recommend a CV Villa to your customer?
We pledge to offer in resort service and villas so exceptional for your customers and advice and backing to you our agent partners so supportive that we become your villa provider of choice, if we are not already.
We offer a range of villas for all tastes, group sizes, party types, budgets, celebrations and specific requirements. From villas sleeping two to twenty seven, dog friendly villas , villas with disabled access or gated/alarmed pools for children, our portfolio is there to offer everything you need for your customers, all properties with one thing in common; quality and value.
At CV Villas we believe a villa is like a new shirt or dress; what may suit one customer will not suit another. Our goal is to work tirelessly with you to find the property that is the perfect 'fit' and style for your customer, let us be your villa 'personal shopper.'
Our priority is your priority; to offer holidays to customers that are perfectly tailored to their needs, wants and wildest wishes – on their terms, their way.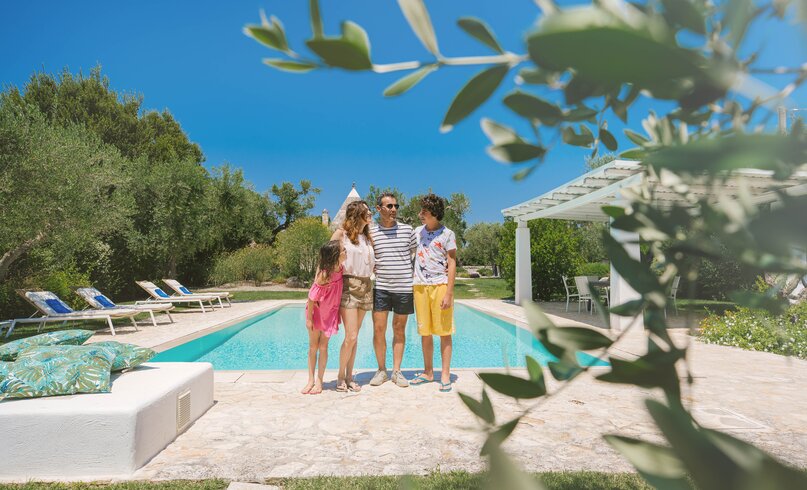 What else do we offer at CV Villas?
Please have a look through our website for a full overview of the locations of our properties and the additional services that we offer. In summary:
Flights, Transfers, Taxis and Car Hire
Our villa specialists will plan the perfect travel itinerary for your clients using their years of experience and genuine passion for providing the very best for our agent partners.
On many of our flights your clients will only be required to pay a 25% deposit at the time of booking, rather than the full cost of booking directly with the airline.
Our flight prices are highly competitive and there are no hidden extras, which means that luggage, taxes and even name changes are all included in the cost.
We are fully bonded with the UK Civil Aviation Authority and have an ATOL (Air Travel Organisers Licence), meaning that package holidays are protected, ensuring financial peace of mind for guests holidaying with us.
We can also arrange pre-allocated seats*, extra leg room seating, business and first class tickets, airport lounge access, extra and over-sized luggage allowances and airport parking.
In terms of ground based transport we can organise and book transport to the airport in the UK and a variety of offerings on arrival at your customer's destination. Private transfers and taxis, Eurostar, ferries, car hire of all sizes and types and even water taxis are all provided through our trusted supplier network and coordinated by our highly skilled overseas operations team and destination experts
Additional Holiday Extras
We can arrange many 'extras' to make your client's holiday even more special. Below are just a few of the additional services that we can arrange, however if your clients are celebrating or have a special request we can do our utmost to arrange this too. From in villa entertainment of Spanish guitar and flamenco, fresh flowers and cocktails on arrival, birthday cakes and balloons , no idea is too big or outlandish for us here at CV. Let us work with you to make the magic happen for your customers
Some of our extras include (but are not limited to)
Disney tickets
Welcome packs and hampers
Pre-arrival and mid-week grocery shopping
Cook and Chef service for the week or as a one off
Boat hire and boat trips
Excursions
Massages and beauty treatments
Restaurants, beach club and sports reservations
Our Destination Experts in 'resort'
A CV Villas holiday combines beautiful hand-picked villas in inspiring locations with expert local support and assistance. Your guests can benefit from our overseas offices and representatives who are always delighted to assist with any queries, as they are not only passionate about the countries they represent, but also speak the language, understand the local customs and work closely with villa owners, house managers, local excursions, bars, restaurants and tourist spots. With a 24 hour duty officer for emergency contact provided too, you know that your clients are in safe and knowledgeable hands.
Who to recommend a CV Villa holiday to?
With a wide range of villas, we have something for everyone and we provide superb value for money. Please don't believe the misconception that villa holidays are expensive – they are often less expensive than hotel stays.
We serve a lot of families, including some incredibly special multi-generational holidays and celebrations but we also have villas that are perfect for two.
Clients that want time together, either as a couple, a family or a group of friends. They want both the space to breathe and do their own thing, and comfortable, high-quality communal areas to come together and share their holiday experience. If they have children, safety and security is also , of course, particularly important.
They want their own private space in the sun - great weather in an amazing location. They want their accommodation to feel exclusive to them, like a home from home for the duration of their stay.
They want to do things at their own pace, choosing when, where and what to eat and drink, rather than having to fit around hotel serving times. They want the freedom to organise their days as they see fit, whether that's a day of relaxation by the pool, or exploring the local area.
And most importantly, they want a high standard of accommodation and great service. That's why they choose a villa holiday and the flexibility and control it provides.
At CV Villas, we understand this and provide your clients with the holiday they expect and deserve – their holiday, their way. The key word with a villa holiday is 'choice' – a villa provides the ultimate holiday choices for your customer; who they want to share their holiday with, what services they require, what décor they prefer, what facilities are a must. NO other type of holiday can offer this level of flexibility, personalisation and choice.
I have never sold villa holidays before, what do I do?
Firstly don't panic, the team at CV are here to help you add this incredible string of products to your bow. If you are passionate about creating tailor made fantastic experiences for your customers you are half way there!
What tools are available to help you?
THE CV WEBSITE
Our website is the best tool available for the ultimate villa inspiration, with a plethora of pictures and information about each of our villas and each of our destinations.
You can show your clients the many beautiful images we have on our website or copy them across into your proposal. Our website is here to help your clients visualise their perfect holiday with all the information to hand. However please do give us a call as our team can help guide you throughout website and make personal recommendations based on your clients' requirements.
OUR TEAM OF VILLA EXPERTS
Our team of Villa Specialists are the best in the business and will guide you through the process from start to finish. They have visited all of our properties and know and love them to the tiniest detail. Just like you, our specialists thrive on providing unforgettable bespoke holidays and their knowledge of the properties combined with your knowledge of your clients will ensure that we achieve this result together every time
To speak to one of our experts today please call us on +44 (0)207 261 5400 or email us at cv@cvvillas.com
THE PROCESS:
Information that we need from you to find the perfect 'fit for your clients'
Try to find as much information about your clients as possible.
We would like to know ideally :
Dates of travel,
Holiday duration,
Number of passengers (adults/children/infants) and how many bedrooms required
Ideal budget
Any extras required (departure airport, car size etc)
Which destination(s) they are interested in or destination requirements (eg. near a beach, walking distance to a shop/town, totally isolated, a peaceful area etc)
Any key priorities for the villa( e.g heated pool, air conditioning, disabled access, tennis court, outside seating and barbeque, boat mooring)
Any design preferences ie modern or traditional
Once you have discussed the options with our specialists using all of this information, or have been on our website you will narrow down the selection of villas that could 'fit' your customer and confirm availability and pricing with one of our villa specialists. You can show your clients the many beautiful images we have on our website or copy them across into your proposal to your client.
We can hold most villas for 24 hours whilst your clients make an informed decision.
TO BOOK OUR VILLAS
Please give us a call :+44 (0)207 261 5400 or email us at cv@cvvillas.com or alternatively please liaise directly with the villa specialist that you have being building your customer's holiday with.
Any questions? Please contact our Business Development Manager, Chris Etheridge:
Tel: +44 (0)7784 333 301
Email: chris.etheridge@cvvillas.com