Luxury villas in Andalucía
Andalucía is a land of Flamenco, opera, Moorish architecture, hilltop villages and historic cities such as Seville and Granada, alongside our range of luxury villas.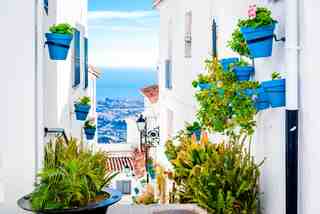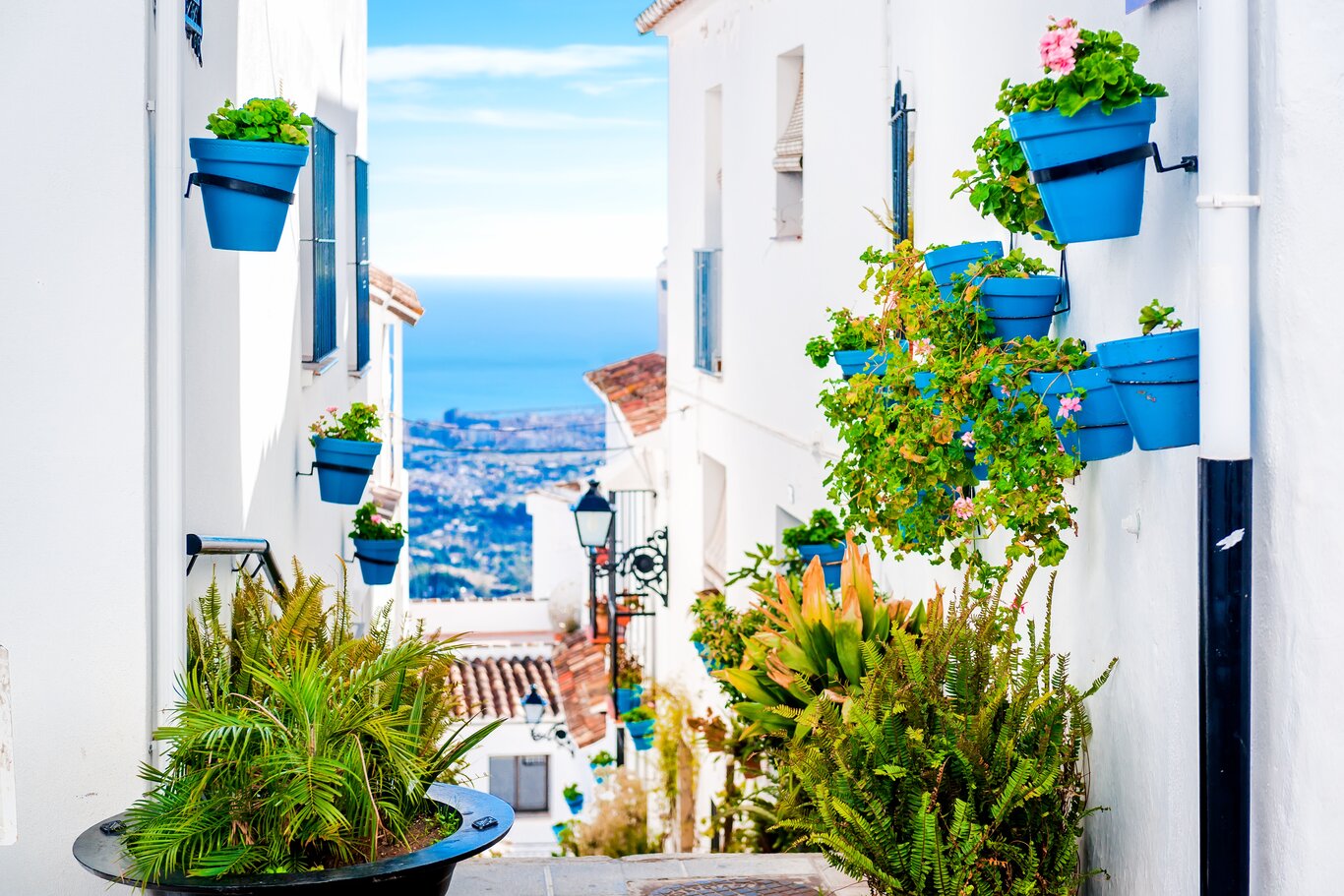 Our destinations
Near Ronda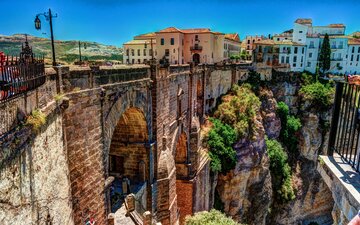 Ronda is the largest of the whitewashed villages that cling to Andalucia's hillsides with olive groves and limestone peaks.
Costa del Sol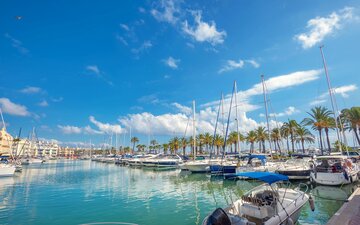 Our Costa del Sol villas are scattered along the coast, all south of Marbella with some villas further inland offering peace and seclusion.
Andalucia holiday guide
The southern region of Andalucía (often spelled 'Andalusia' in English) dominates folkloric images of Spain. The land that was Al-Andalus during the Moors' Medieval rule has given the world the staccato rhythms of flamenco; the operatic figures of Carmen, Don Juan, and Picasso; and a Moorish architectural legacy that includes the Alhambra, Great Mosque, and whitewashed hilltop villages such as Comares and Ronda. The birthplace of flamenco, Andalucía struts to a deeply felt rhythm all of its own. The music-and-dance spectacle at a tablao (flamenco club) makes for an unforgettable evening. On an Andalucía villa holiday under the glorious Spanish sun you will find historic cities like Seville and Granada; sandy beaches both populous and deserted; and Spain's most gregarious people.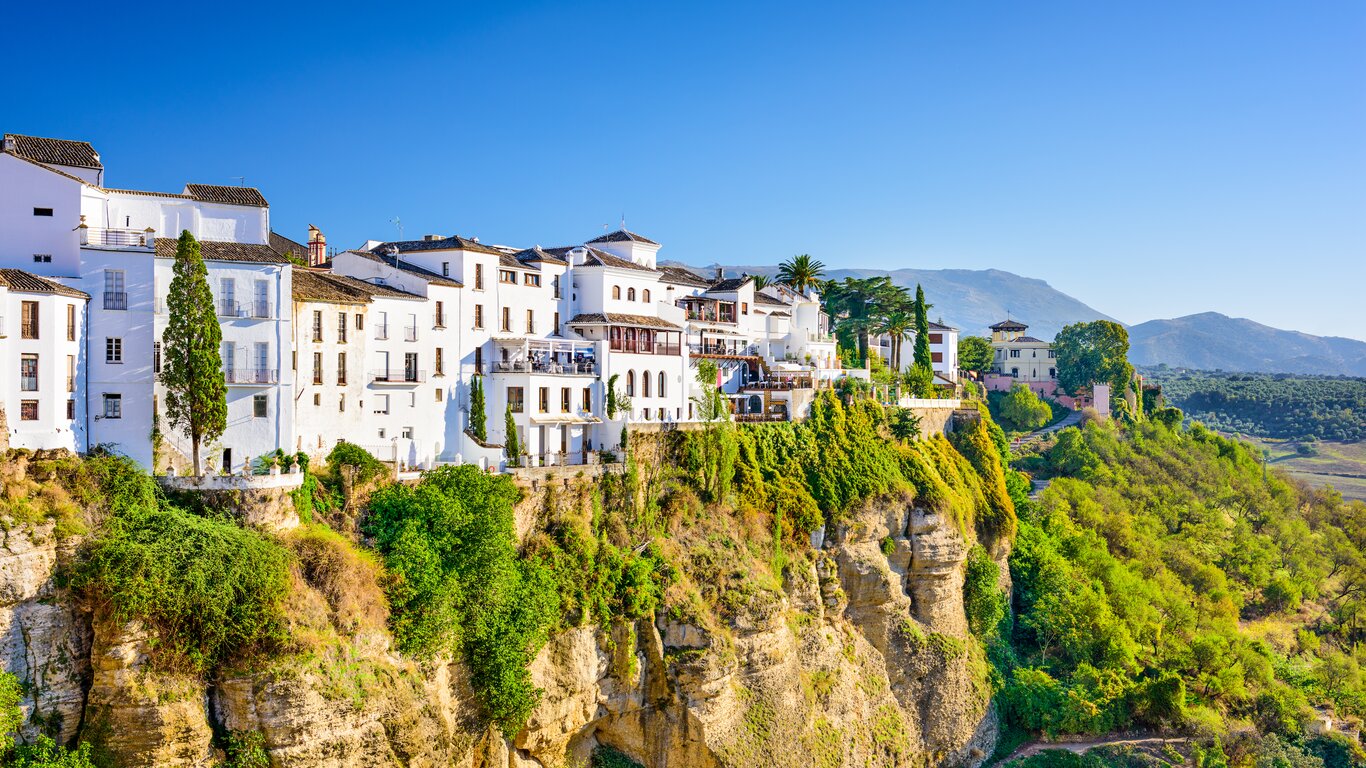 Things to do in Andalucia
Beaches
The sun seems to shine perennially on Spain's eight hundred kilometre southern coast, and has attracted sunseekers from across Europe for many years. Málaga is the birthplace of Picasso and gateway to some of Europe's best-known beaches on the Costa del Sol, featuring a number of Mediterranean beaches, towns with charming old quarters, and glitzy marinas and seaside clubs in Marbella and Puerto Banús. Families staying in our Costa del Sol villas can enjoy easy access to sandy beaches such as Playa del Sol, Los Granados and Playa Nueva Andalucía, among plenty of others that pepper Spain's southern coast.The Atlantic-facing, unspoiled Costa de la Luz is authentically Spanish; it stretches west from windswept Tarifa to Huelva with soft sands and ideal conditions for windsurfers.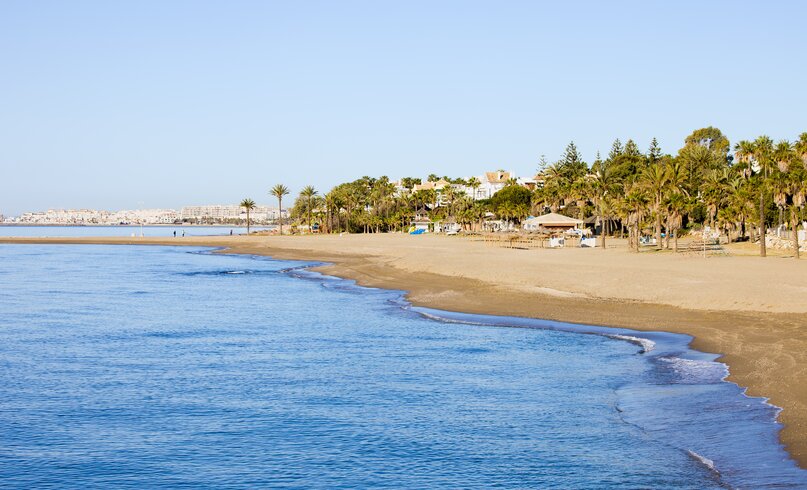 Countryside
The Andalusian countryside is famed for its pueblos blancos (white villages), undulating olive groves, and intense summer heat. The best way to experience it is a relaxed driving tour, stopping off in Arcos de la Frontera, Casares, Comares, and other peaceful towns. For relief from the sun, head to the green valleys of La Alpujarra de Granada or the marshlands of Donaña National Park, a refuge for migrating birds. Our villas near Ronda offer rural retreats for families and friends alike to enjoy peace and tranquility away from the bustling  coast. Guests staying inland can expect villas with gorgeous lawned gardens and breathtaking mountain views; away from your villa explore historic sites, glorious walks in Los Alcornocales National Park - and horse riding with a view if you're feeling adventurous.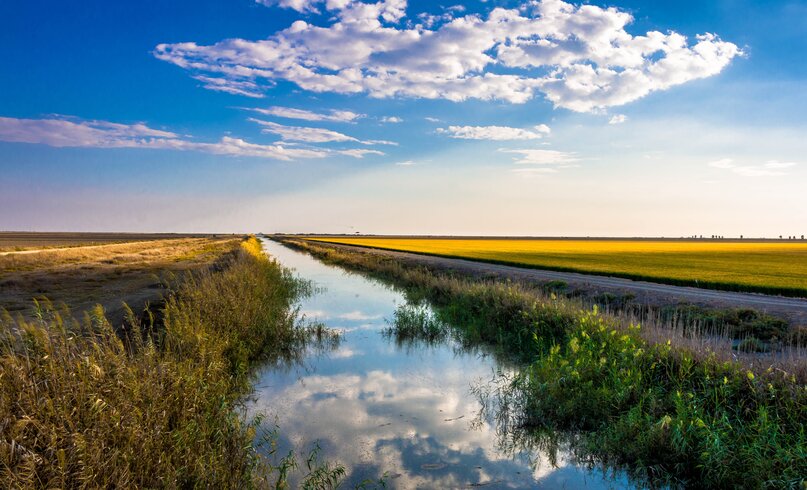 Cities
Three of Spain's great cities—Seville, Granada, and Córdoba—form a triangle of monumental, Moorish Spain. Andalucía is also home to Ronda, perched on the precipice of a magnificent gorge; Málaga, birthplace of Picasso and gateway to some of Europe's best-known beaches on the Costa del Sol; and Jaen, Úbeda, and Baeza, three small cities with nuclei of Renaissance architecture that are among the finest examples in Spain.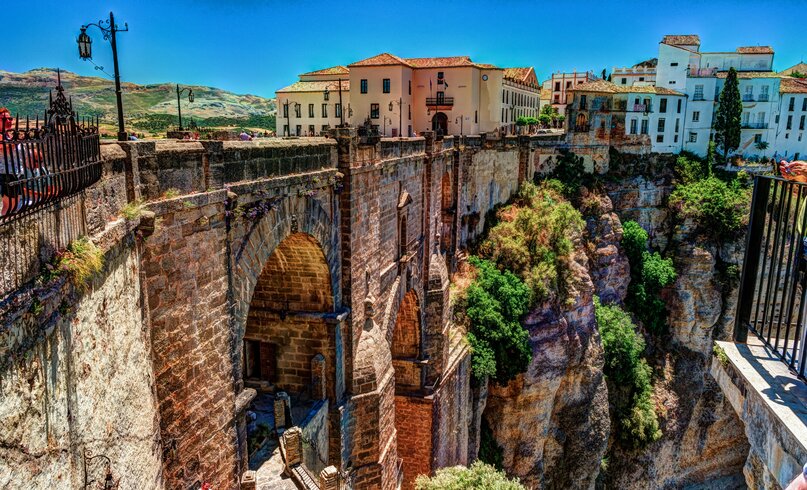 Nightlife and Entertainment
The birthplace of flamenco, Andalucía struts to a deeply felt rhythm all of its own. The music-and-dance spectacle at a tablao (flamenco club) makes for an unforgettable evening, especially in Seville and Granada's Sacromonte district of cave clubs. Little beats a tapas-and-sherry crawl, when Andalusians are at their boisterous best. For more solemn but equally striking pageantry, visit Seville for Easter and April Fair festivities. Although a bullfight is not for everyone, Ronda's bullring, the oldest in Spain, is an architectural marvel worth seeing.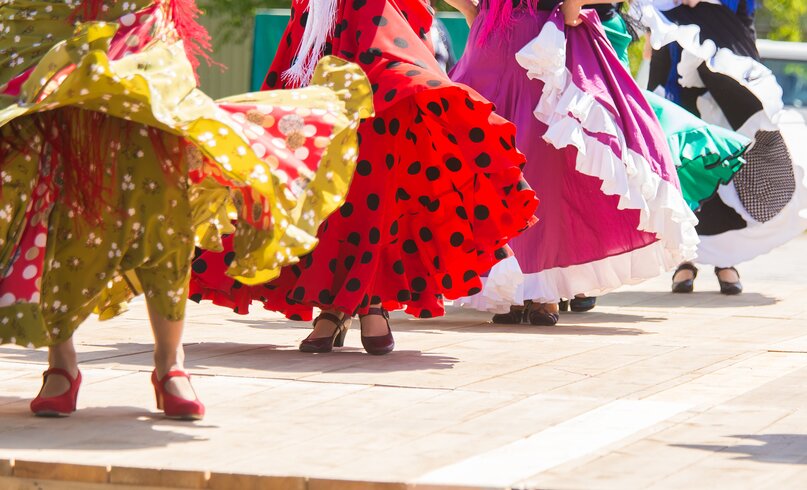 Activities
Away from their villas, most visitors make a beeline for Andalucía's stretch of southern beaches to relax. But there are other ways to slow down, something Andalusians have made into an art. Peek into private patios overflowing with flowers at Córdoba's May Patio Festival; stroll with families and couples along the promenade in Málaga; or retreat to the green urban oasis of Seville's Parque María Luisa. Golf can be played year-round in southern Spain—nicknamed the 'Costa del Golf' by some—and the Sierra Nevada and Sierra de Grazalema National Parks are made for hikers in springtime. If you are staying in a villa near Ronda, Puente Nuevo offers unforgettable views over the El Tajo gorge or you can hire a bike and do a self guided tour of the village, taking advantage of the Via Verde, a railway cutting where the tracks were never laid. For adventure on the water, hire a kayak and explore the El Chorro gorge. History buffs will enjoy a visit to the roman town of Setenil, built on a series of caves, which served to keep wine cool; leave your car at the bottom, wander up to the old fortress and stop off for a fine tapas lunch. Zahara is one of the lesser known historic towns, which has a towering castle about it and an excellent restaurant Al Lago, with a stunning terrace overlooking the lakes. For a taste of glitz and glamour, visit Puerto Banus and wander along the marina taking a look at all the luxury yachts, super cars and designer shops.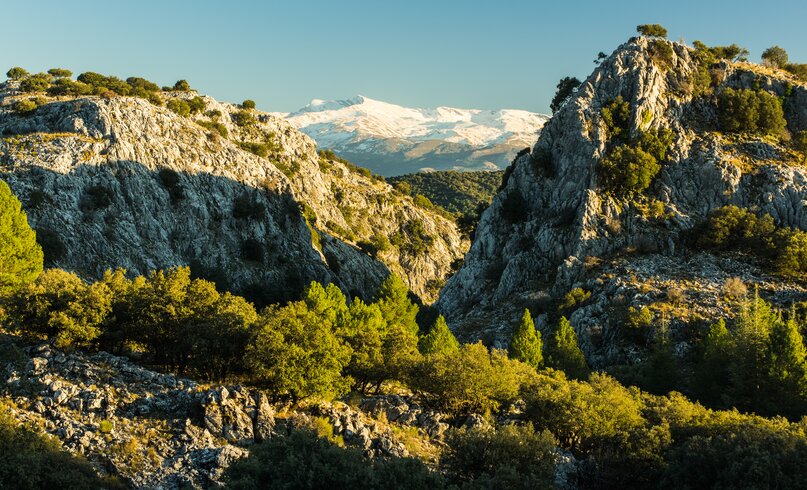 Eating and drinking in Andalucia
Do like Andalusians do and beat the heat with gazpacho (chilled tomato soup), thin slices ofjamón serrano (cured ham), and chilled aperitif wines. Fresh seafood graces tables along the coast, and fried fish (pescaíto frito) is served in bars everywhere. Little beats a tapas-and-sherry crawl, when Andalusians are at their boisterous best—bouncing from your villa between tavernas in search of small bites, quick drinks, and animated conversation—is practically a religion in southern Spain. Wine in Andalucía dates back three thousand years to the Phoenicians; the local fortified wines (sherries of all stripes, including bone-dry) will surprise and delight your taste buds. Visit some of Ronda's best vineyards on a wine tour such as Frederico Schatz where a prior appointment is needed or just turn up at Joaquin Fernandez Finca Los Frutales where you can try wine along with tapas for 12 Euros per person. The lesser known historic town of Grazelma is worth a trip, once the centre of the wool industry you can buy delicious goat's cheese PAYOYO which is  named after the mountain goat of the area. favourite, as well as the curado sheep's milk cheese. The semi-curado goat's cheese as well as the curado sheep's milk cheese is definitely worth a try.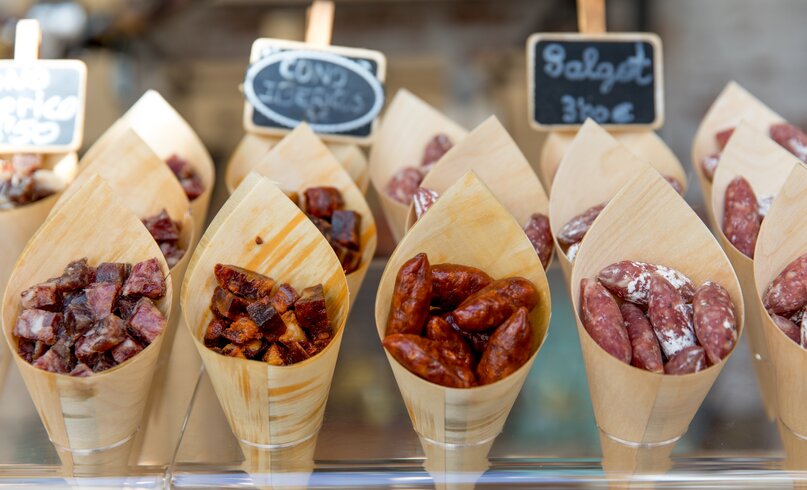 when to go to andalucia
The sun shines for most of the year in Andalucia, as the most southern area in Europe. July and August are peak season months, which tie in with school holidays - this time of year is perfect for a beach holiday, or for simply enjoying your villa's pool, but Spring and Autumn are also ideal times to visit too. Some of our villas are available from April, which is a lovely time of year for villa holiday featuring walking or cycling, while September and October experience pleasant temperatures in the early 20's with slightly cooler evenings.
INSPIRATION FOR YOUR Spain & Balearic VILLA HOLIDAY