Hvar holiday guide
Among all the Croatian Islands, Hvar is most known for its trendsetting. Explore the historic centre of Hvar town, discovering its excellent selection of restaurants, lively bars, boutiques and its charming waterfront, all within easy reach of our Hvar villas. For exploration on foot, hike east of Hvar town along the coast to Mekicevica, to the picturesque bay and pretty pebble beach. Be sure to keep a large gap in your holiday itinerary for relaxation. Hvar is the sunniest spot in all of Croatia with over 2,700 hours of sunshine each year, and our Hvar villa pools make the most of this sunny isle. If you visit Hvar in late spring or early summer it's lavender season, so the lavender fields are especially beautiful; visitors can take home gorgeous scented holiday souvenirs such as soap and perfumes.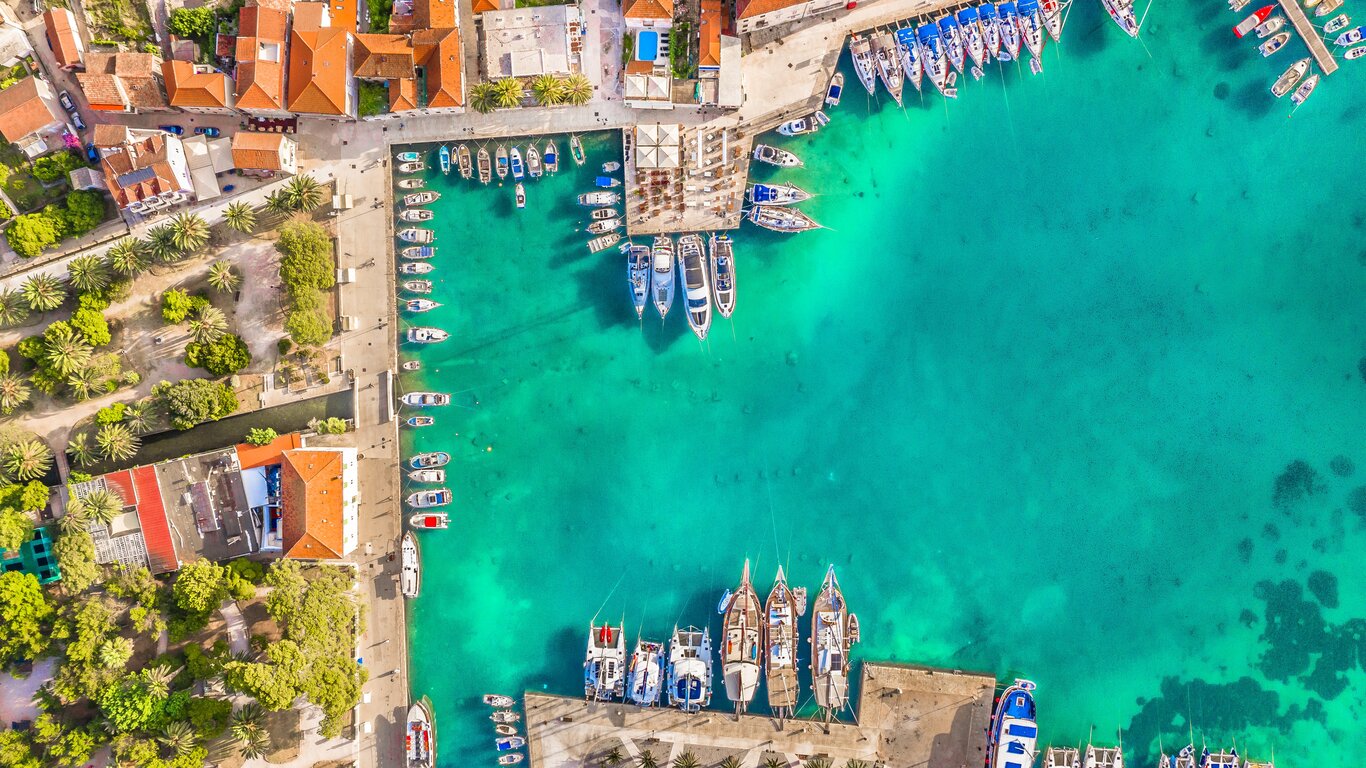 Things to do in Hvar
WINE AND DINE
Tasting Hvar's unique wine varieties is the perfect way to spend an evening. From pale, dry roses to full-bodied reds, sample the finest Dalmatian wines, explore the vineyards, and learn about Croatian winemaking techniques. The fortress above Hvar Town is another must-see during your villa holiday. The views from Fortica are phenomenal, with panoramas of the ocean, Hvar Town and the lovely Pakleni islands. There is even a little cafe on the top, perfect for enjoying a cup of coffee or a cold beer with a wonderfully sun-kissed view.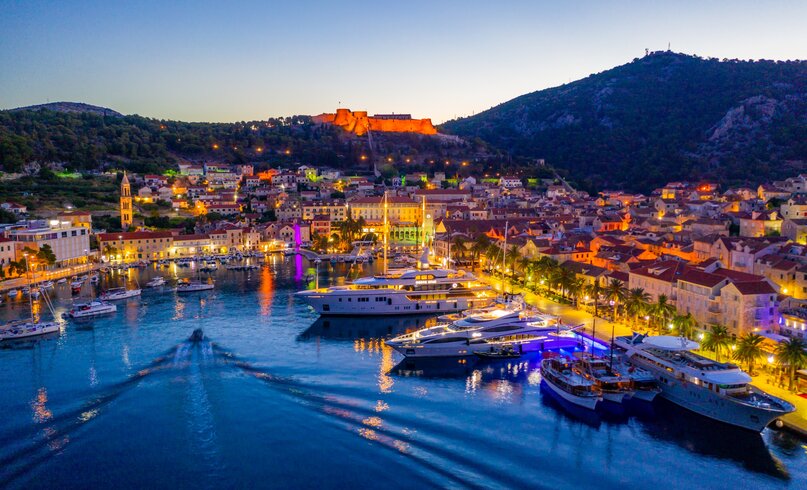 SET SAIL AND EXPLORE
Away from your villa, there are a number of nearby islands within easy reach by boat, and our Hvar properties are all within easy reach of the port. Set sail and head to the idyllic Pakleni Islands, where you'll find wonderful hidden beaches and crystalline waters for swimming and snorkelling. You can even hire a sail boat and skipper for the day, perfect for families, friends and large groups. Explore the nearby islands or discover some of Hvar's more secluded beaches, many of which are only reachable by boat. Take a speedboat to Vis island, known as the filming location for Mamma Mia: Here we go again, where it played the convincing role as the 'Greek' resort of Kalokairi. Southwest of Vis is beautiful Bisevo, renowned for its blue cave. If you time it right and visit between 11am and 1pm on a calm sunny day, the strong rays of sunshine pass through an underwater cave and illuminate the cave with a mesmerising blue light.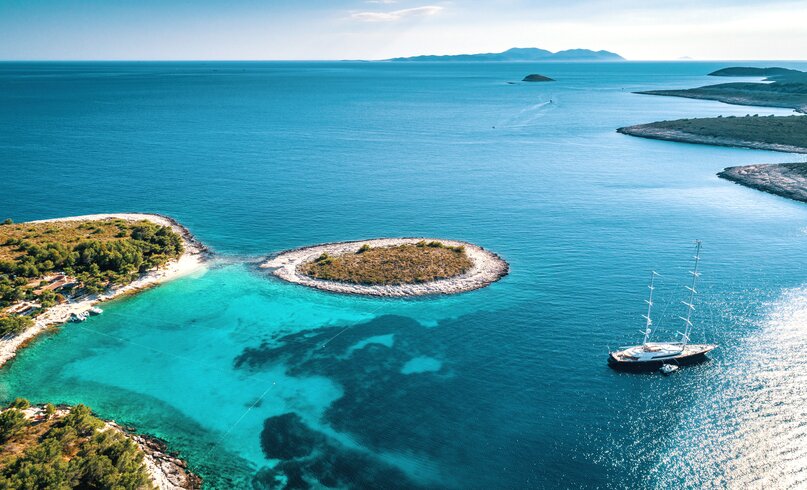 ARTS AND CULTURE
Just a short stroll from Hvar Square, you'll find the Franciscan Monastery, the Church of our Lady of Merci and the museum. Within the monastery's walls, you can enjoy a rich array of exhibits as well as paintings of various Venetian artists. The monastery is renowned for its impressive 6x2m painting of The Last Supper, one of the most breathtaking masterpieces on the Adriatic coast. Stari Grad (meaning 'old city') is another stunning town in Hvar, with plenty of fascinating landmarks and a rich history. Stari Grad is supposedly the oldest town in Croatia, and one of the oldest in Europe.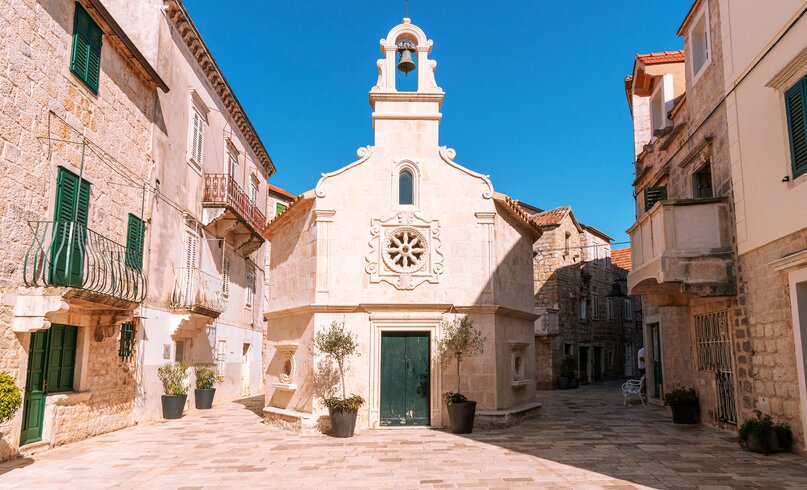 Eating and drinking in Hvar
Hvar is vibrant and lively, so it's worth heading down to the beach and popping some champagne at one of the cool clubs. If you'd rather, try some authentic Croatian cuisine at one of Hvar's lovely restaurants, such as Dalmatino, Mediteranneo or Luccullus which can all be found near the centre of town. Hvar is also home to a selection of bars. If you'd prefer an easier-going night out, head to Jelsa for a selection of bars, eateries and discotheques. You'll also find some beautiful beaches there.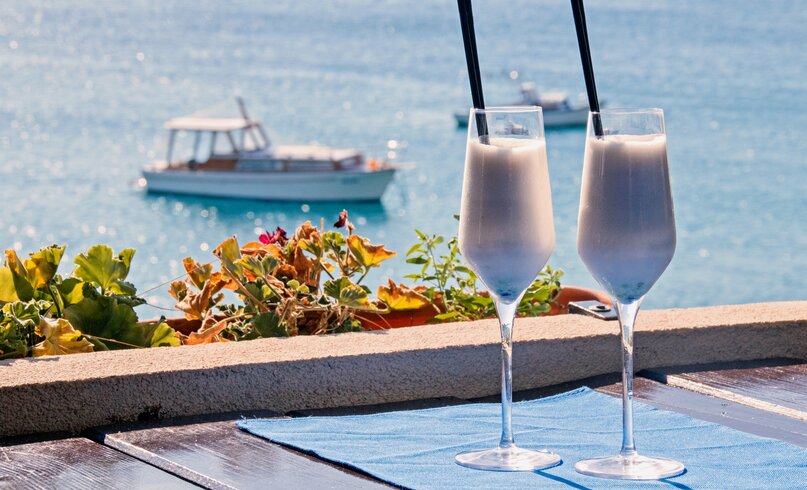 When to go to Hvar
The weather in Hvar enjoys glorious temperatures between May and September. For our beach villas in Croatia and holidays involving watersports and swimming in your villa's pool, July - September is perfect, while late spring is ideal for sightseeing.