Luxury villas in Tuscany
Postcard-topping Tuscany is Italy's romantic central region. A villa holiday here is all about the views and the culture –this where world-class art, handsome hilltop towns, and cypress-sculpted landscapes sit right on your doorstep.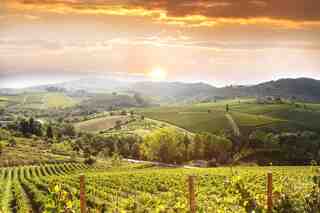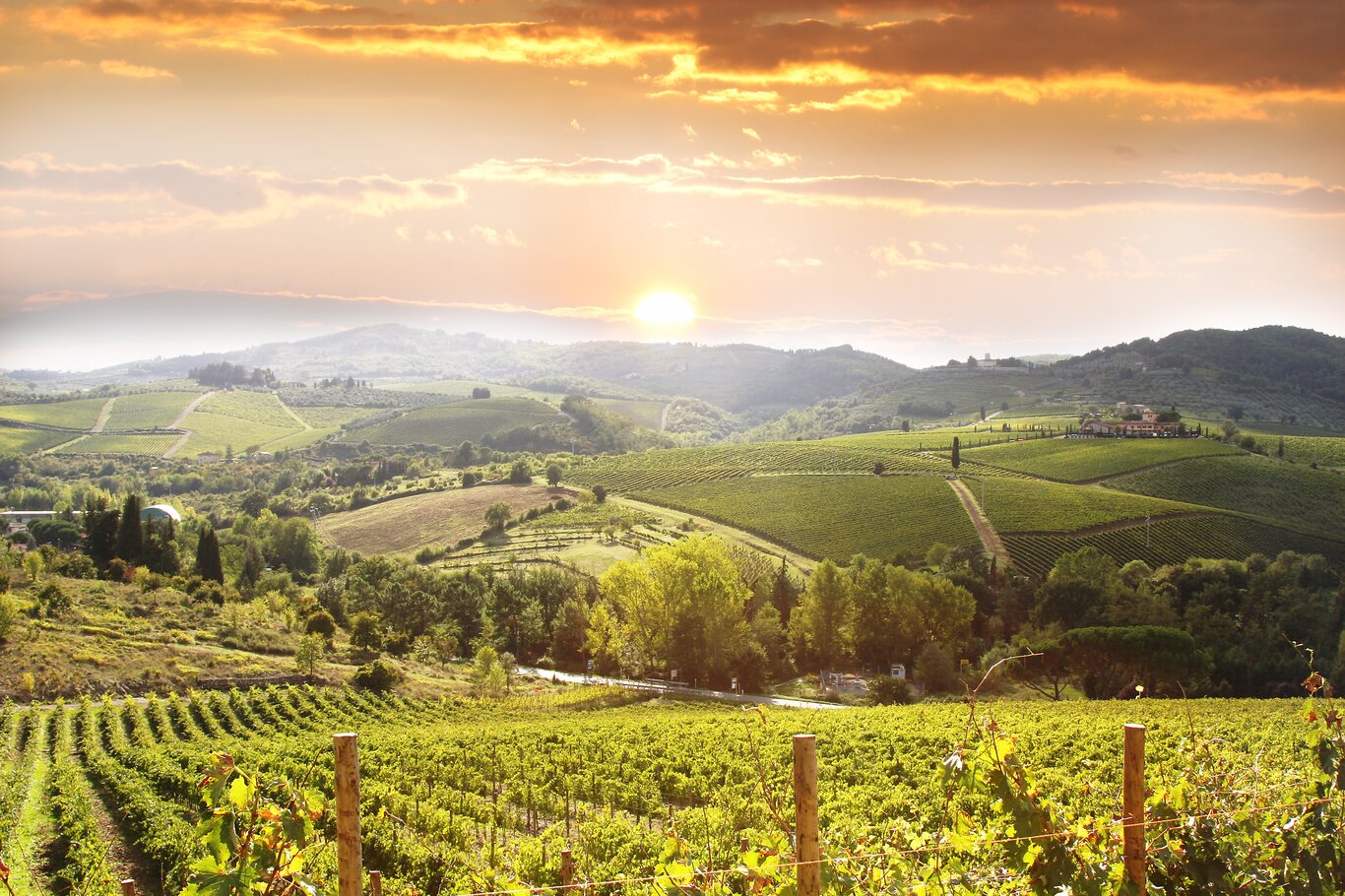 Our destinations
Our villas in Tuscany
Our Tuscan retreats can be found all over the region – so whether you're wanting valley views, historic towns or romantic getaways secluded in the country, our choice of beautiful villas will have you sorted.
View villas in Tuscany
Learn more about Tuscany
Tuscany villa holiday guide
Terracotta towns and morning mist-covered hillsides make Tuscany a delicious choice for a villa holiday in Italy. This bucket list treasure is known for its perfect landscapes – where cities are stuffed full with world-famous art and sculptured masterpieces, and a countryside hides tiny hilltop villages that look so charming, they could have come straight out of a fairy tale. Isolated in a pea-green sea of rolling hills and terraced vineyards, you'll eat, sleep and breathe the views that greet your Tuscan villa morning, noon and night.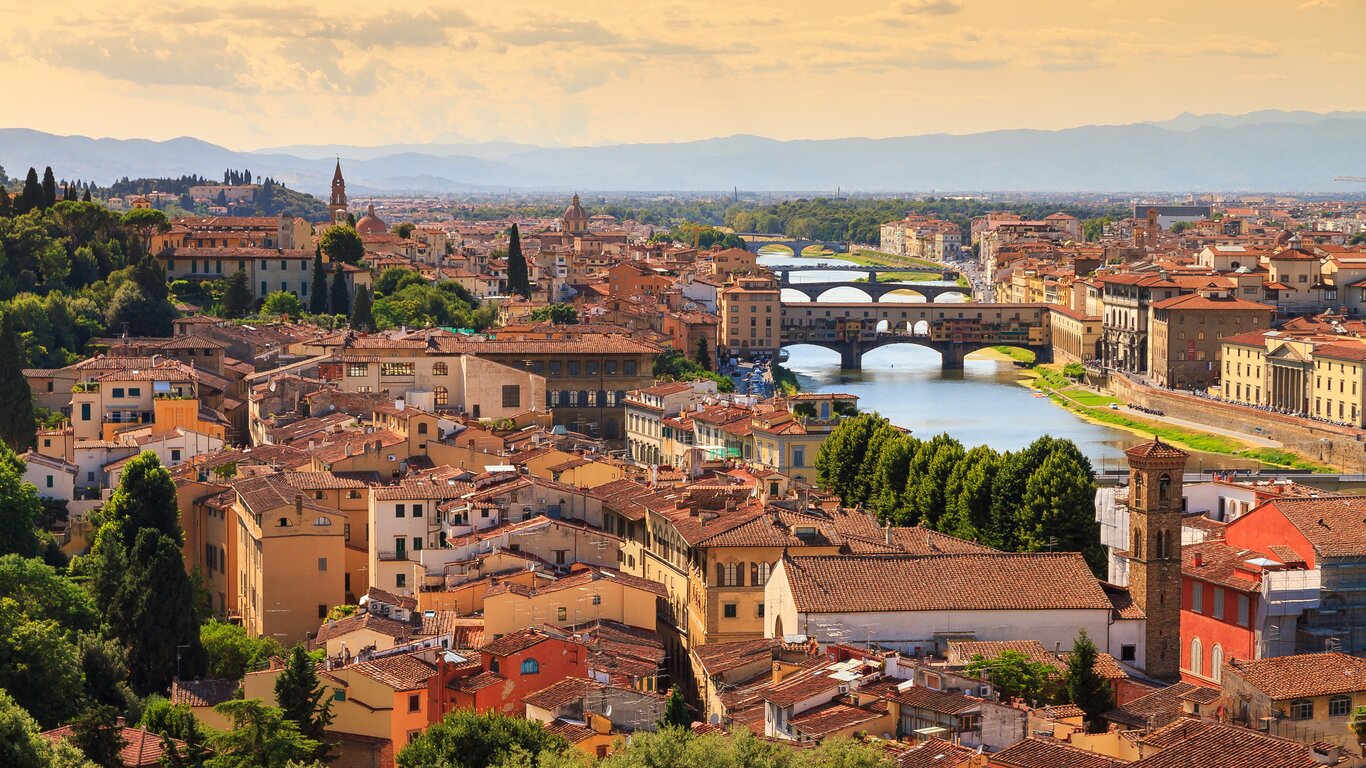 Things to do in Tuscany
See the cities
Tuscany's capital is romantic and endearing – packed full of frescoed churches, world-defying art and an incredible UNESCO-listed city centre, Florence is one of our top choices for a villa day out. There are museums and Renaissance icons around almost every corner, plus all the big brands if you're feeling like splurging on a shopping trip. If you're into city walks, this is a strolling hotspot – head to the highest points, like Piazzale Michelangelo at sunset, for the best colour-popping views of this enchanting city. The smaller, but equally as gorgeous, main cities of Siena, Lucca and Pisa are also a good idea for a road trip from your Tuscany villa. If you're limited on time, book onto a guided tour to see the best of their highlights – or, with these cities entirely walkable, why not head out to really get a feel for these Tuscan treasures. Go beyond Pisa's iconic leaning tower and discover a city that's dominated by locals and a vibrant café scene, or see one of Italy's best-preserved Gothic centres in medieval Siena. Encased within huge Renaissance-aged walls, Lucca is one of those Italian destinations best seen on foot. There are cute cobbled streets and numerous rustic restaurants, plus Piazza dell'Anfiteatro which offers you sun-splashed cafés and plenty of photo opportunities.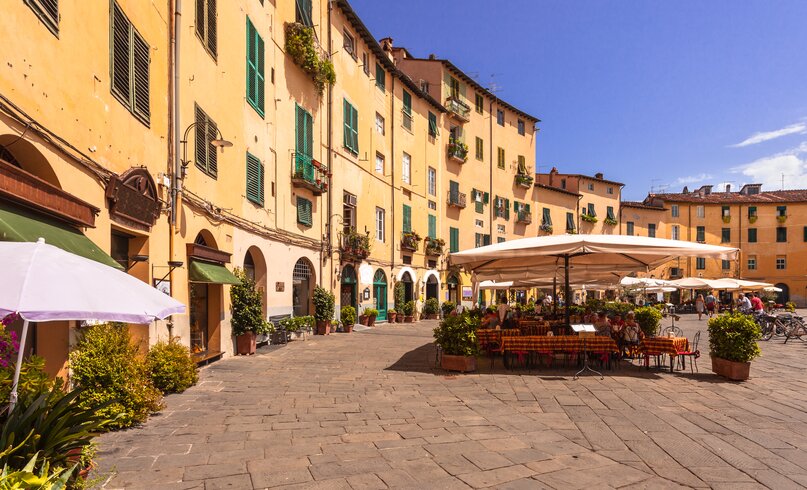 Italy's wine country
Tuscany is a region synonymous with all things wine. From the rolling hill estates and terrace-tiered vineyards, to the medieval villages that share the same names as its famous bottles, it's a region that prides itself on its gorgeous vino. All of our villas in Tuscany have tastings and tours available nearby – so whether you're a novice or a self-confessed sommelier, there should be something to suit all palettes. Try the deep-coloured reds of the 'Super Tuscans' in the Bolgheri hills, or drive to the medieval borgo of Montepulciano to taste the full-bodied Vino Nobile from one of the vineyards dotted below. The region's most famous export is Chianti; a slightly tart but dry and classic ruby-red blend. Produced in the hills of the same name between Florence and Siena, this is also one of the most picturesque spots for a villa day out. Add some medieval character to your day trip and visit the tiny town of Gaiole. About 15km from Siena, this is the home of Castello di Brolio – the oldest winery in the country and one of the best spots to enjoy the famous  notes of its Chianti Classico.
Coastal treasures
Tuscany isn't only a region of rolling hills and medieval cities – there's also a 230km stretch of coastline lying in wait. Swap your villa's pool for sweeping golden sand and drive to the Versilia coast in Lucca's northwest province. This fashionable elite-chic Riviera has a number of different beaches for you to choose from – Marina di Pietrasanta is the largest in the area, and is so wide it never feels overcrowded (a rarity for some Italian beaches). Forte dei Marmi is a lovely seaside town with designer shops, excellent restaurants and chic bars, while the high-end port city of Viareggio – known for its millionaire yachts and sandy beaches – is one of the region's most popular for beachside holidays. If you're staying near Pisa, a deservedly worthy villa road trip is the hour and a half's drive to Cala Violina in Maremma. One of southern Tuscany's most beautiful beaches, it's the irresistible blue waters and gorgeous white sand which makes this hidden cove so idyllic.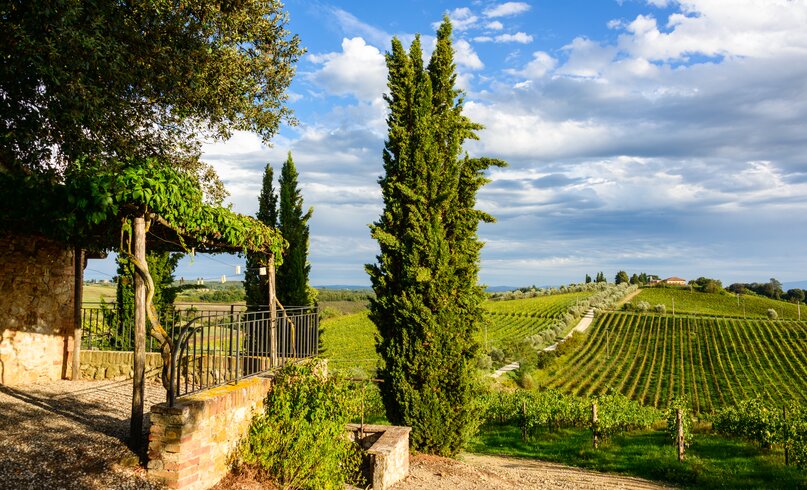 Eating and drinking in Tuscany
Truffle-loving Tuscany is a gourmet paradise. Food here is local, simple and seasonal – and some of the most flavour-punching and delicious that you'll find in the country. A region that's known as 'La Cucina Contadina' (the farmer's kitchen), Tuscan food is very unfussy – menus are homely, restaurants are traditional, and local specialities can change from one town to the next. If you're feeling a cosy night away from your villa, get out and head to your nearest trattoria. These family-run restaurants are small and simple, and have some of the best dishes if you're keen to try the local traditional fare. Villa day trippers visiting Florence should look out for a beefy blue T-bone steak in a market trattoria, while in Siena it's all about the hand-rolled pici pasta in a tiny osteria. Meat stews and soups are particularly popular in Arezzo, but it's the famous Cacciucco seafood ensemble that takes centre stage on the coast.
Tuscan ingredients do not need any complex preparation, so if you don't fancy heading out for the night, why not try and replicate dishes in your villa's kitchen. Grab a local bottle – Chianti, Montepulciano and Montalcino are some of the most delicious reds – and have a chilled night in. There are local markets and food stalls in all of the main towns, and even smaller villages will have tiny shops stocked full of local ingredients. Find a pescheria for the freshest daily catches, or head to a deli for the cured meats. Truffles are one ingredient that really pack a punch in Tuscan food, and admirers will be well-attended to throughout the region – if you're looking for the best, the hilltop town of San Miniato has some of the most famous black truffles in the area.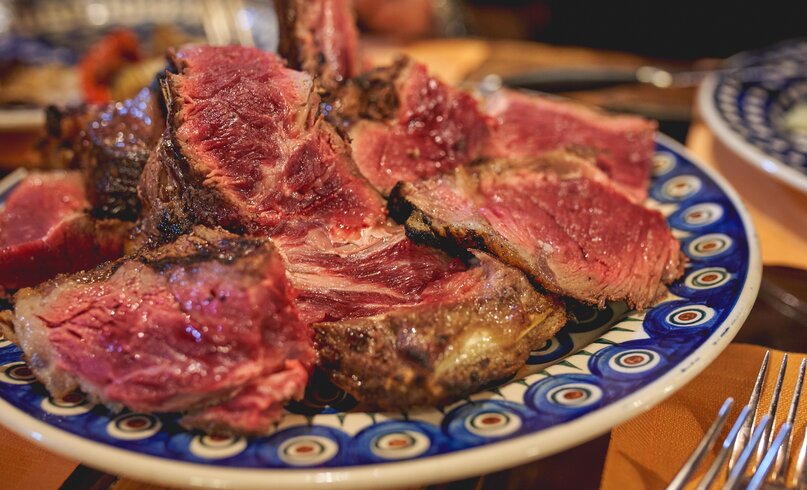 when to go to tuscany
Tuscany is a region with a mild and sunny climate, so you can plan a villa holiday here for almost any time of the year. Temperatures drop in the winter (especially at night), but this is also a great time for a villa holiday if you fancy adding in a day or two skiing in the Apennine Mountains. Peak time in Tuscany pairs with the European school holidays – and it's also the hottest time of year here too, with summer temperatures that can rocket into the early 30s. You'll find the most pleasant weather in the summer's bookend months – May, June, September and October are still warm and sunny, and crowds and prices will noticeably drop for the better.  
INSPIRATION FOR YOUR ITALY VILLA HOLIDAY