Luxury villas in Turkey
From traditional villages and bustling markets, to ancient sites and sandy beaches; experience everything Turkey has to offer with a luxury villa holiday.


Our destinations
Villas in Turkey
Our Turkish villas are all located in pretty coastal towns and villages on the southeastern coast of Turkey, including the popular tourist destinations Kas, Kalkan and Islamlar.
View villas in Turkey
Learn more about Turkey
turkey villa holiday guide
The beauty of a villa holiday in Turkey is the diversity. By morning you can be relaxing in the sun on the terrace with a cup of Turkish tea, before having a refreshing dip in the private pool at your villa. By the afternoon, you can be exploring ancient ruins nearby and learning about the history of the country and its culture. Finish the day with a delicious meal and cocktail on one of many delightful village restaurant rooftops. No two days on your Turkish holiday will be the same; unless you want them to be (a week spent on a sunbed only moving to dip into the infinity pool is OK by us!)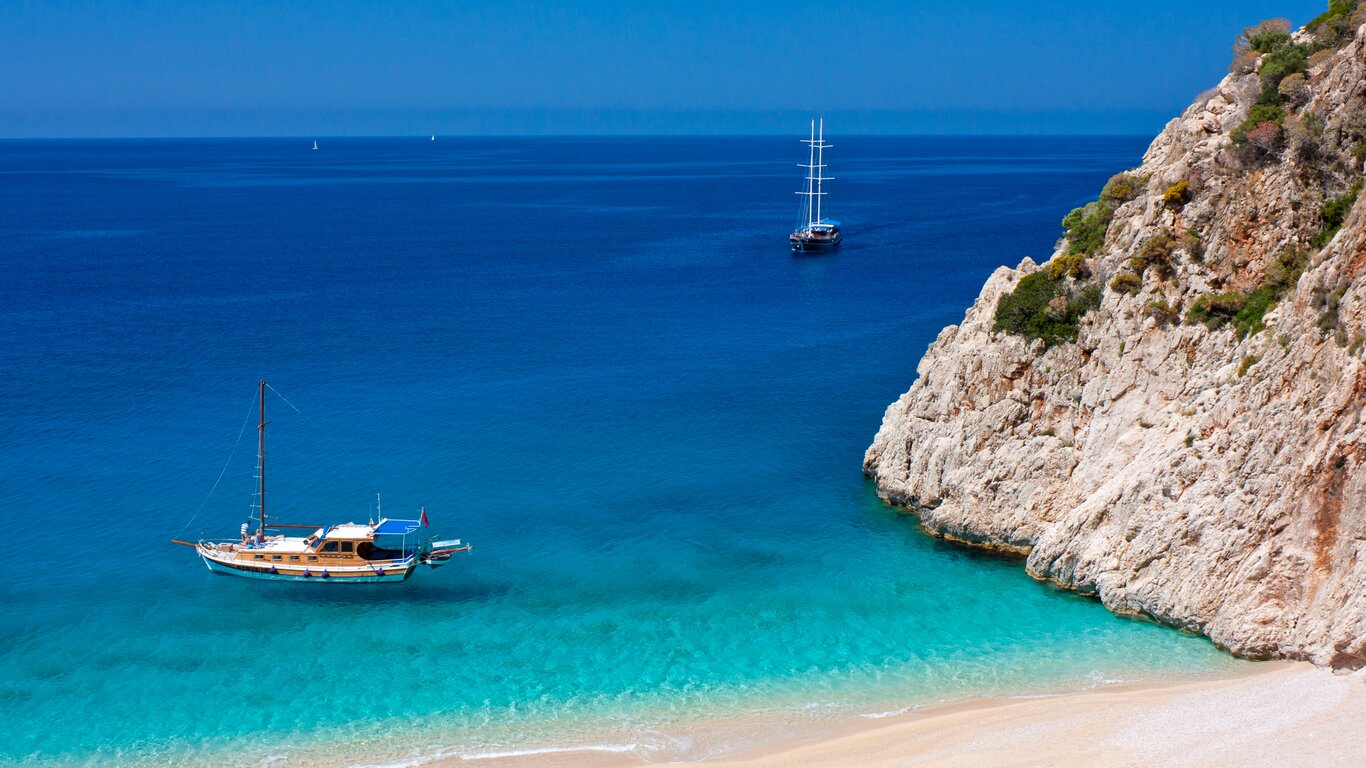 GET INSPIRED FOR YOUR Turkey VILLA HOLIDAY
Things to do in Turkey
Turkey is a sanctuary for archaeology fans. If that sounds like you, spend some time visiting one of the impressive ancient sites such as Arykanda, Patara or Xanthos. Patara is the closest to where our luxury villas are located and can easily be done in an afternoon trip.
Just 500 metres beyond the ruins of Patara is a 12km long golden sandy beach. Guests should take their own towels and umbrellas, while a beachfront café offers cooling refreshments. Elsewhere, just a short drive from where our villas are situated is Kaputas Beach in Kas. This is perhaps the most famous and unsurprisingly most photographed beach in this region, with 200 steps down to a small secluded cove. Sun worshippers might also enjoy a day out at one of the beach clubs dotted along the coast. A shuttle service is available from your villa and the cost of a sunbed and umbrella is around £5 per person for the day.
A day out at sea on a gület (traditional wooden sail boat) is an experience we highly recommend and can easily arrange for you in advance of your Turkey holiday. Most trips include a delicious fresh lunch, and the sea air definitely whets your appetite; if you are lucky you will be able to assist the captain fishing! The waters are beautifully clear, so be sure to take your snorkel along for when you stop in one of the secluded bays.
A villa holiday in Turkey is not complete without a visit to a traditional Hammam or Turkish bath, a popular tradition dating back to 600AD. Laying on a warmed marble slab you'll be scrubbed with a 'kese' or a coarse mitt before being massaged with soapy bubbles. Head back to your villa feeling refreshed and rejuvenated or even book a villa with its very own Hammam.
Our team of travel experts can easily add flights as an optional extra to any villa holiday booking in Turkey. Just speak to a member of the team about arranging your flights and any other extras.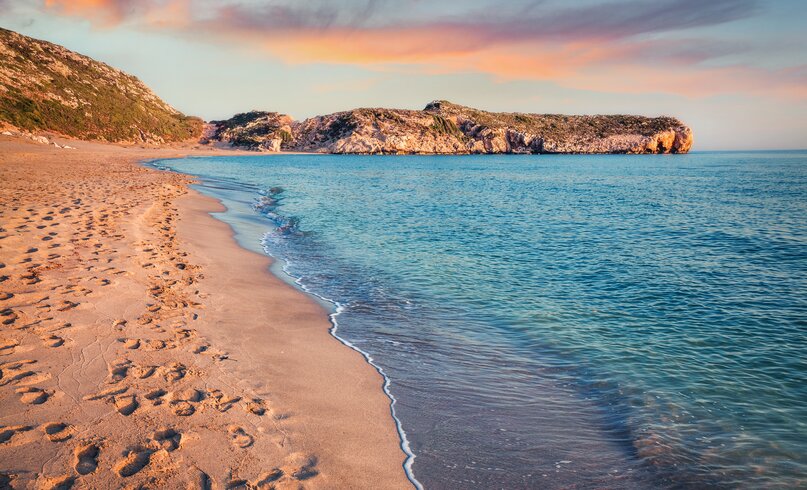 Eating and drinking in Turkey 
Drink Turkish Tea; the best place to do this is in a Tea Garden and most villages have one. Served in a special tulip shaped tea glass, if you find the regular tea too strong, you can also try apple tea, or for the more adventurous there is sage or rosehip; one glass is never enough.
Enjoy a traditional Turkish breakfast in one of the villages such as Islamlar or buy ingredients at your local supermarket to make from the comfort of your villa. Typically you'll enjoy cheese such as beyaz peynir, olives, eggs, tomatoes and sucuk (spicy Turkish sausage), alongside different types of bread (simit or poğaça) served with jam, honey, and kaymak, which is similar to clotted cream. Soups are also eaten as a morning meal in Turkey and some opt for a side of börek, which is a scrumptious pastry filled with cheese, minced meat or vegetables.