Peloponnese holiday guide
The Peloponnese is attached to the rest of Greece only by the Isthmus of Corinth and the Rio-Antirio Bridge. The land echoes to a host of famous names, from Mycenae through Ancient Sparta and Olympia, to the Greek War of Independence. Rich in history and mythology, and largely unspoilt, it has a mountainous heart, and fringes of headlands, bays, and sandy beaches. Yet it is surprisingly easy to get around on a Peloponnese holiday, by road and even by rail - the regional line often appears among the world's most scenic railways. The further south you venture in the Peloponnese, the more relaxed you will feel: Kalamata apart, there are no big towns. Live like a local on your Peloponnese villa holiday and enjoy a relaxed lifestyle, with long lunches and even longer evening meals. Watch as boats putter out of little harbours to harvest the sea; farmers ride from village to farm on donkeys; old men read the paper and play tavli (backgammon) in local kafenions (cafes). The tradition of having an afternoon siesta is alive and well. Families put together picnics and head for the beach. Young men play bouzoukis (a gourd-like stringed instrument) and young women dance.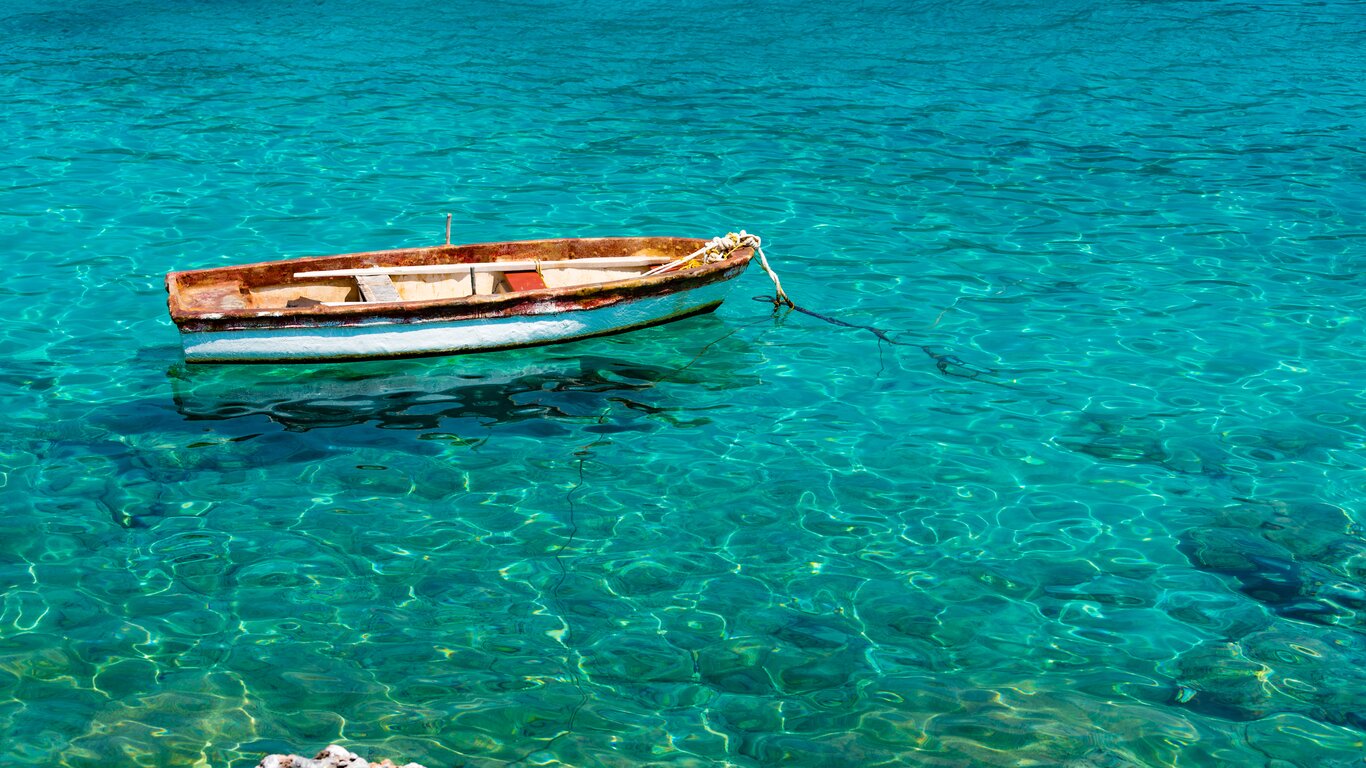 Things to do in Peloponnese
Beaches in Peloponnese
The stars of the coast within walking distance of our villas are the beaches of Stoupa and Kalogria. Stoupa beach offers sunbeds, umbrellas and pedalos against a backdrop of soft, pale sand, while Kalogria - a 10 minute walk away is an away winning blue flag beach with golden sand backed by vibrant tamarisk and swaying palms. There's a PADI approved scuba centre for water based adventure, plus three informal tavernas for leisurely lunches. Fans of the novel Zorba the Greek might recognise the bronze statue of author Nikos Kazantzakis on your way down - it was here that he met the miner Giorgis Zorbas, the character who inspired the namesake in the book. For something a little quieter, hike 10 minutes north of Stoupa to Delfinia, a beautiful crescent of small grey pebbles backed by lush olive groves. The crystal clear waters are ideal but snorkelling, just be mindful with children as the sea bed drops suddenly so it gets very deep.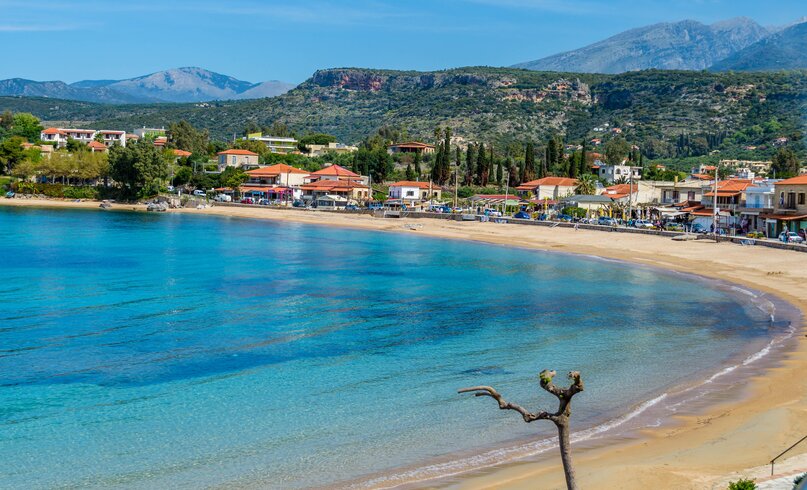 Exploration in The Peloponnese
Inland from our villas on the coast you'll find well-marked hiking paths leading through rocky herb-scented landscapes and rural villages to lonesome Byzantine churches and beyond. Excursions further afield from Stoupa include the Diros Cave (29mi) near Areopolis, which you can enter by boat to see a huge cavern filled with spectacular stalactites and stalagmites, and Mystra (59mi), a fortified Byzantine town built into a steep hillside with half a dozen churches, now proclaimed a UNESCO world heritage site. Four miles up the coast, with the peaks of the Taygwtos mountains behind a spectacular stretch of coastline Kardamyl - a sleepy fishing village was for many years home to the British travel writer and adventurer Patrick Leigh Fermor; take a boat trip to his house via the Benaki  Museum. This upmarket little place oozes unspoilt Greece, and unsurprisingly is of great appeal to writers, artists, walkers and nature-lovers, with many good restaurants, bars and cafes too.
Active types on holiday in early July may like to partake in the Maniacs 10k run - a fun run for all abilities including a 1k route for parents and toddlers!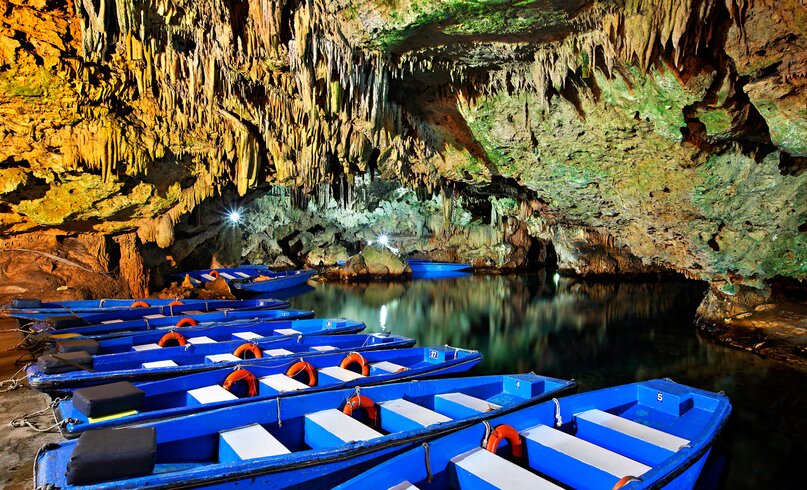 Eating and drinking in Peloponnese
Fish and grilled meat dominate the cuisine of the Peloponnese and grilled octopus is a popular dish to enjoy in any taverna; make sure to try Kalamata olives before your main meal. Local shops will have cured meats, fresh fruit and vegetables and dairy products in abundance, so pack a picnic and dine with the locals at the beach. Foodies might enjoy trying their hand preparing supper in their villa's kitchen to be enjoyed out on the terrace - be sure to use local olive oil, that is the essence of Peloponesian cuisine. When it comes to wine, the Peloponnese is in fact the largest grape-growing area in Greece, accounting for approximately 30 percent of the country's vine-planted land.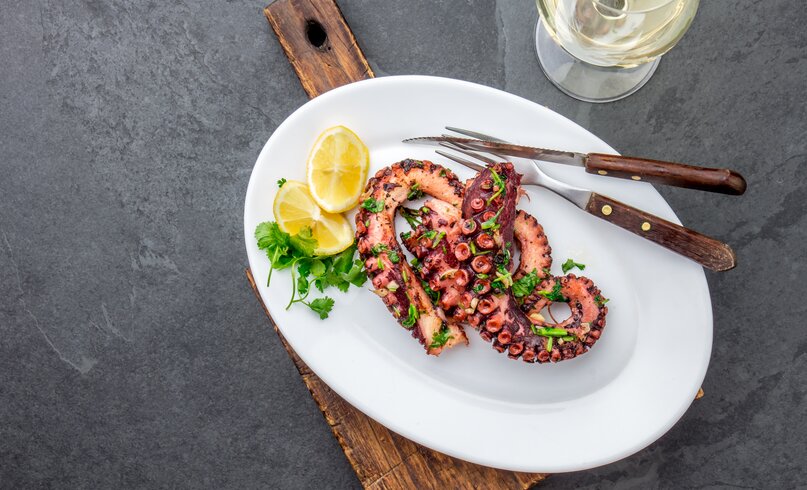 when to go to peloponnese
Our villas can be enjoyed from April until October each year. May is a wonderful time for a villa holiday and to enjoy walking or hiking among the abundance of wildflowers before the scorching summer heat sets in. From June the sun is hot and perfect for enjoying your villa's pool all through the summer months. September and October also enjoy balmy temperatures and it's still warm enough to swim in the sea.
INSPIRATION FOR YOUR GREECE VILLA HOLIDAY