Our sustainability strategy
Our sustainability strategy for 2023 and beyond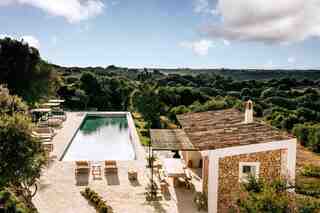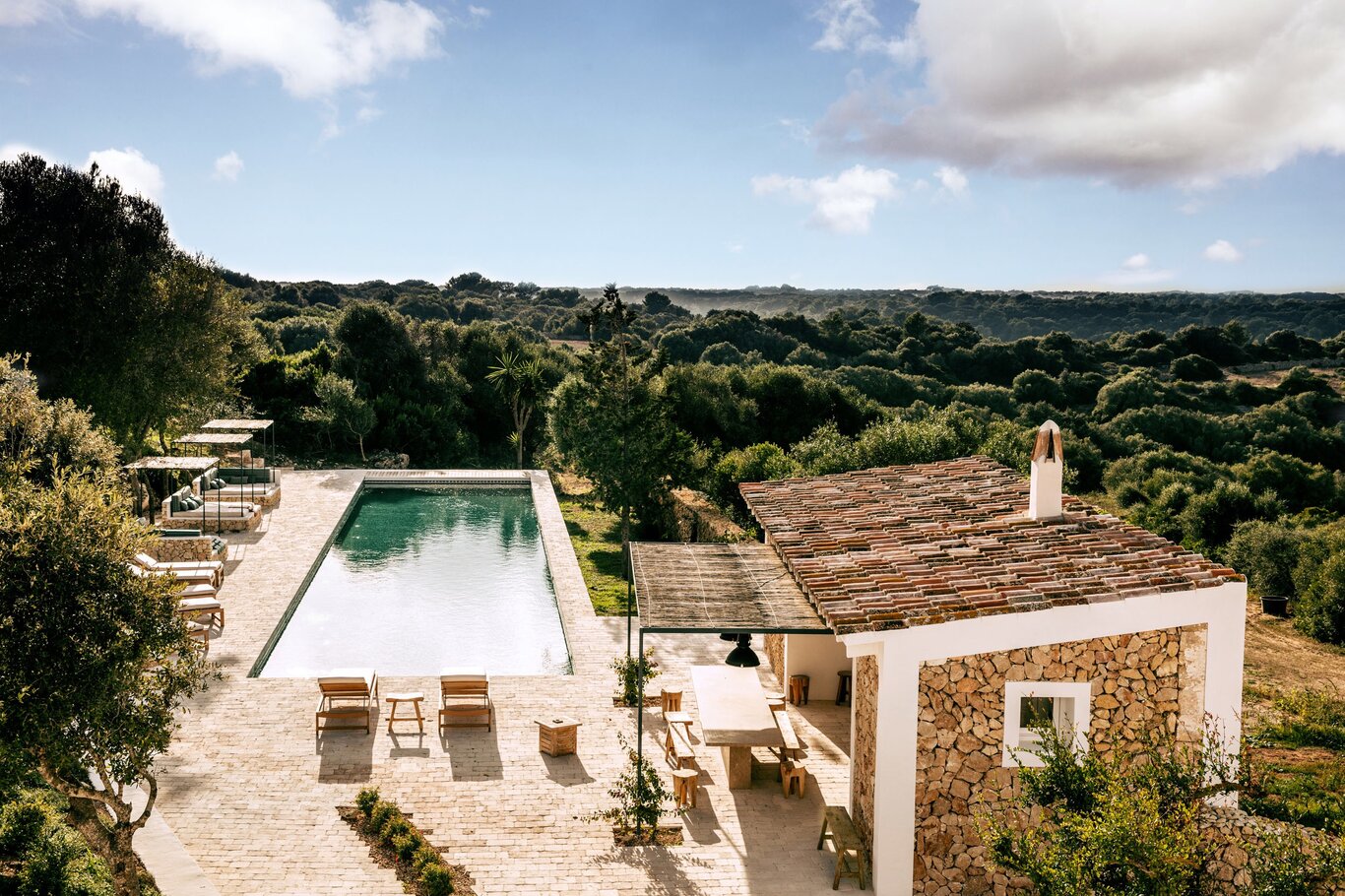 FIND OUT MORE
Sustainability is at the forefront of our discerning traveller's minds. The aim of sustainable travel is to reduce the negative impact and increase the positive impact that tourism has on our planet and our people. At CV Villas, we are incorporating sustainability principles across our business operations to deliver a positive impact for all. In line with the United Nations Sustainable Development goals, we've developed a three pillar strategy:
Our places
There is no quick fix for climate change, but we must act now. While we are in the early stages of our sustainability journey, climate action is a main focus starting with our carbon reduction audit, which is well underway. Once this audit is complete, we will be able to create a carbon reduction plan with defined goals and targets to reduce our footprint.
The aim is not for anyone to travel less, but to continually improve tourism to benefit our people and our planet. By setting targets, we can make sure everyone is pulling in the same direction to reach net zero. And alongside reducing our carbon footprint, we are putting a plan in place to prevent waste of food, water, energy and plastic across the business - from CV Villas HQ in London, across each of our destinations.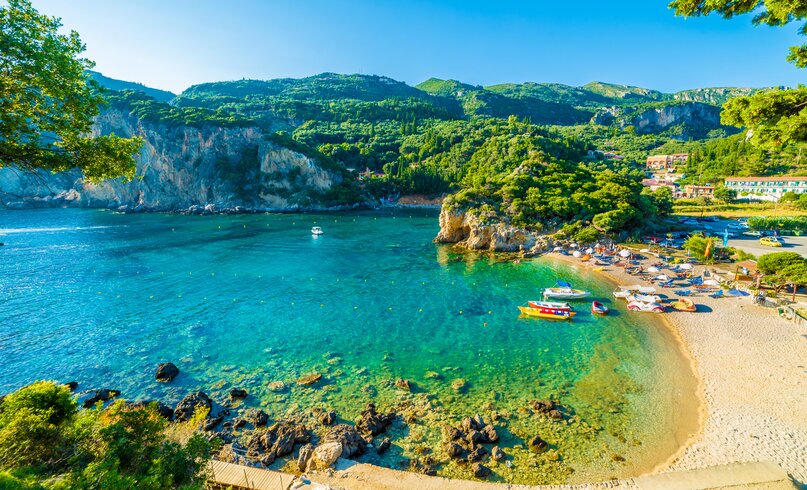 Our people
Our people are the very core of our business, and the second pillar of our sustainability strategy is to create a positive social impact by supporting the communities we operate in. Alongside encouraging our owners to think sustainability, our staff in resort will be working with local suppliers to source everything from organic bathroom amenities to local ingredients for our cooks. Our experiences will allow travellers to connect directly with local people, engage with and support local communities and connect with destinations on a deeper level.
And while the onus is on us as a business, we hope to include you, our travellers, in our sustainability journey by sharing our strategy and our sustainable travel tips.
It is important to us that our employees also feel empowered to live and work more sustainably. Alongside flexible work from home options, we offer a cycle to work scheme and have recently renovated our London office to improve the space for our staff. Incidentally, all employees are encouraged to bring their ideas about sustainability to management and be a part of the overall strategy moving forward.
Our people are passionate about making a difference. To give something back either to the local community or a project they are passionate about, each of our employees are given two additional days' paid leave per year and encouraged to take part in local volunteering activities.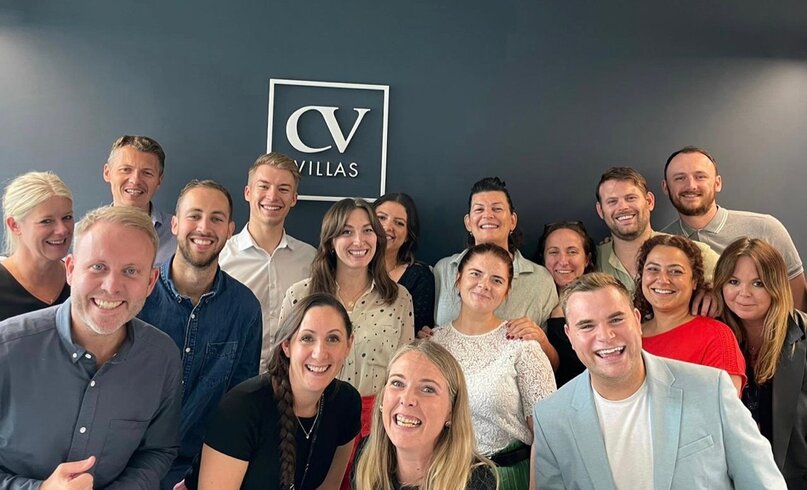 Our products
A villa holiday is already far more sustainable than staying in a hotel as they're using much less energy. Meanwhile, many of our property owners are using their initiative to provide an environmentally friendly holiday experience, for example by switching to renewable energy providers or installing solar panels.
When it comes to new builds, we will be working closely with our owners to encourage best sustainable building practices - from using local building materials, to working with local architects and designing homes that use natural air flows and reduce the need for air conditioning.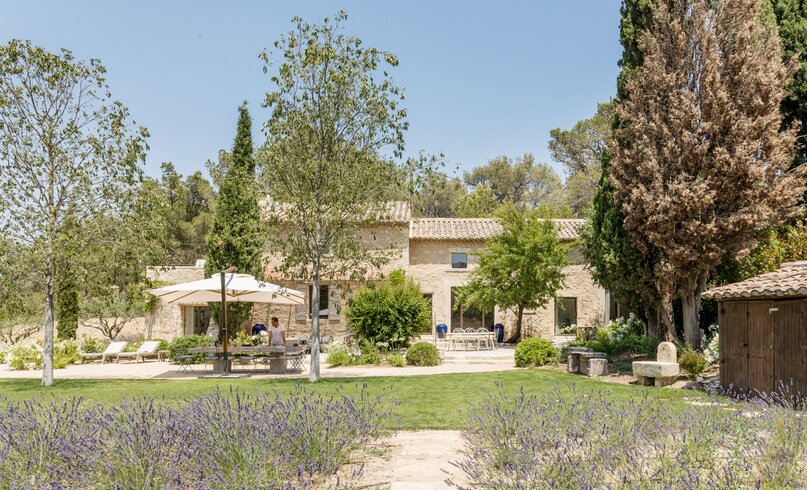 "The old farmhouse underwent a full restoration with naturally ventilated cavity walls, natural cork insulation on roofs and walls, the house is naturally cooled by being built on a solid rock (the property used to be a working quarry 300 years ago), the air flow through the house means we do not need air-con but instead rely solely on ceiling fans, hot water is circulated through the pipes during timed showering periods to ensure hot water is available instantly without having to run the tap whilst waiting for the hot water to arrive. The run-off from the roofs and terraces waters the fruit trees and garden, we have created gardens using native plants which barely consume water and are naturally adapted to local climate, heat and low levels of rainfall, the pool is not heated but instead is heated naturally by the sun as it is located on a south facing rock wall, the house is located 5 minute from the village which means guests do not have to drive in the evening when they venture into town..."
"At the finca we recycle, compost, have our vegetable garden, green filter for sewage, recuperate rainwater for watering, use well filtered water and no plastic for guest consumption. We avoid plastics and single use products as much as we can. We use refillables for amenities and try to source local ethical brands for our furnishings. Our cook buys as much produce as he can locally (including our own vegetables, eggs and honey), organic and seasonal. The garden is low water consumption and the pool is covered to retain heat."
"The villa is equipped with 60 moving solar panels, totaling a 120 square meters surface. Every 2 months, the tilt angle is manually changed to follow the course of the sun from 50° in winter to 0° in summer. It takes 10 minutes to change the tilt angle of all panels. The peak of power is 20 KW all year long. The daily production reaches an average 110 kWh and the villa consumes about half of it (water is pumped 110 meters under the ground), the surplus being injected in the grid. Minimal night consumption is obtained from the grid. In summer, the villa is cooled using geothermal energy with an underground tunnel (55m long) called a Provence well. External air runs through 8 pipes buried under 3 meters. Cool air is ventilated in every room using a single large centrifugal fan, located at the exit of the Provence well, in a technical room. Compared to regular air conditioners, this device consumes less energy than an air-dryer and is perfectly silent. Nevertheless, to face extreme summer temperatures reaching up to 113° F, all rooms are equipped with individual air conditioners hidden in the false ceiling."
"Mas du Franc features a natural pool, also called a biological pool, which works as a result of combining of certain bacteria and aquatic plants. The development of a genuine 'fauna/flora' ecosystem promotes water quality and balance. In other words, the pool works naturally without chemicals. This doesn't mean, though, that you are swimming in a pond or swamp! Regular maintenance of the pool (once or twice a week) ensures all the comfort and hygiene of a regular pool. Natural pools also don't irritate the skin or eyes, since they don't require chemicals to clean the water. Mas du Franc also has a vegetable garden tended by a local organic market gardener (Fabien Dumont). Vegetables can be harvested by guests as they wish. There are also fruit trees (apple, apricot and cherry) that provide organic fruit. No pesticides are used in the garden, and rainwater (which is quite rare in the area) is collected as much as possible to water the garden."