Luxury villas in the Algarve
Portugal's trendy south coast is one of its best destinations for a villa holiday – a sun-kissed tourist trap that's popular year-round, the Algarve is where soaring cliffs and offshore sea caves meet some of the most eye-catching beaches in Europe.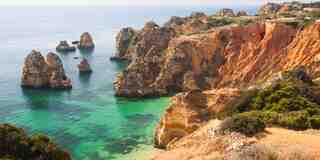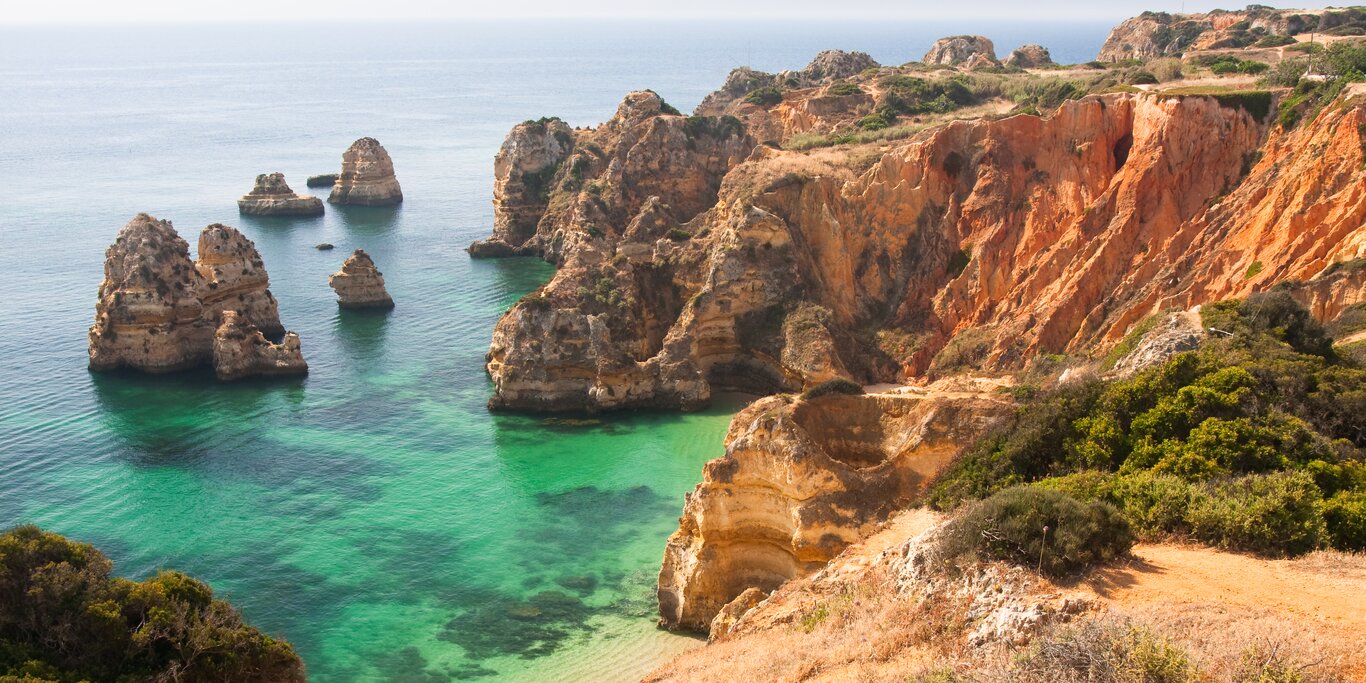 Our destinations
Our Villas in the Algarve
Our villas in the Algarve are dotted all over the region – stay in a golfing hotspot in upscale Vilamoura, choose a beachfront gem near Albufeira or head for the hill views near pretty Boliqueime.
View villas in Algarve
Learn more about Algarve
algarve villa holiday guide
Honey-coloured beaches and reliably warm weather draw in the locals and visitors to this pretty south coast region. We have a selection of villas, scattered all over the Algarve, which are located in the best spots to combine villa time with day out adventures. Grab a book, bask in the views, and spend the day relaxing on your villa's private pool deck. Then head out and make the most of this gorgeous stretch of coast. From Roman ruins to cobbled city quarters, there's a wealth of historic treasures to see. Or, take advantage of the coastal treats – tee off on a championship golf course overlooking insane ocean views, sunbathe on sands backed by red-rock cliffs, enjoy the freshest seafood at a tiny beachfront restaurant, or just cruise the day away on your own private boat.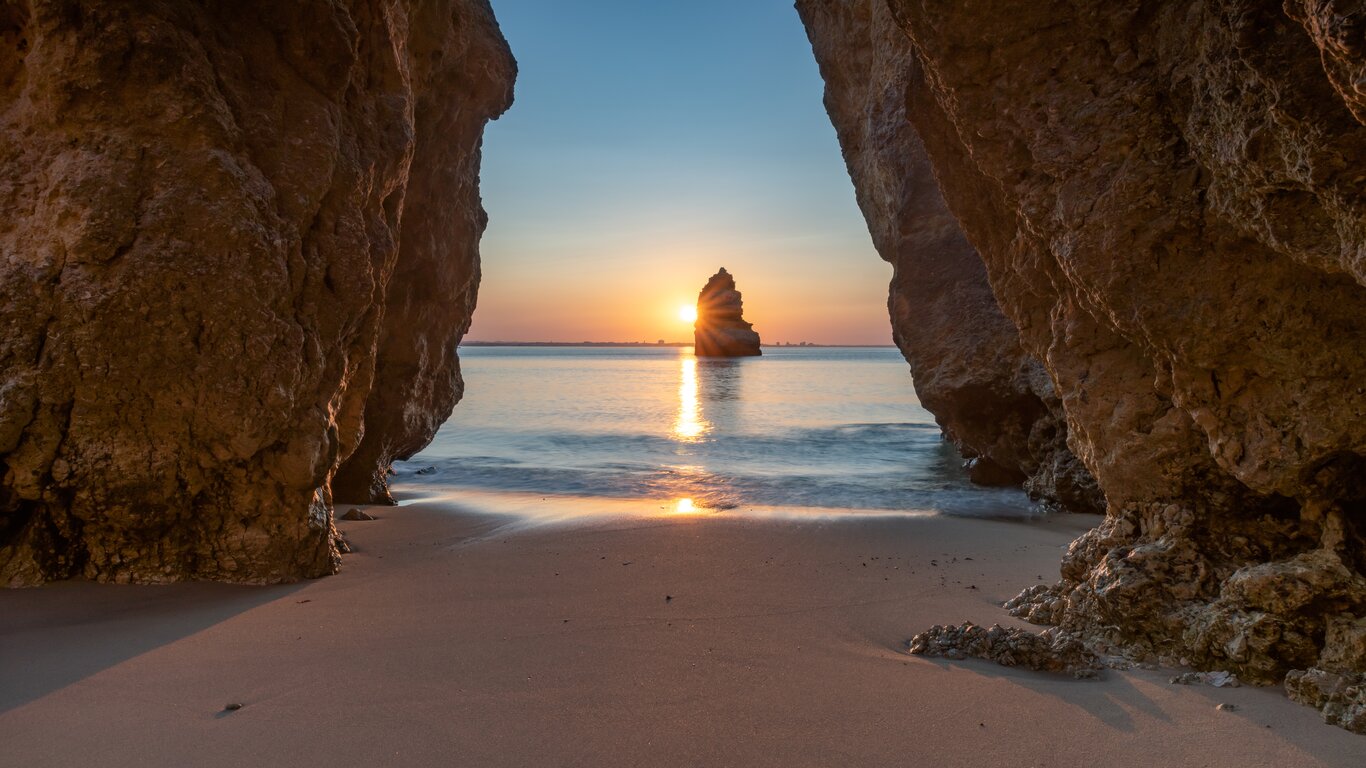 Things to do in the Algarve
Beach hopping
From tiny rocky coves and hidden bays to huge golden stretches of sand, this sun-soaked region simply spoils for choice when it comes to the beach. If you don't want the crowds but do fancy a break from your villa's pool, head for the glorious white sands of Praia da Marinha, near Carvoeiro. This remote cove is tiny and hugs the cliff base, but is a gorgeous spot for exploring some of the region's best sea caves – but you'll have to negotiate the steep cliffside steps in order to actually reach it. Families should swap a day or two in their family villas for the popular beaches in central and western Algarve. Praia Grande is a wide golden stretch of beach in Ferragudo, and is well facilitated with restaurants, a children's playground and pedalos for hire. On the western side of Vilamoura's million dollar marina, Praia da Falésia stretches all the way across to Olhos do Agua and has a dramatic backdrop of red sandstone cliffs.
Back to nature
It's not only the coast that dazzles in the Algarve; there are vineyards, natural parks and a beautiful mountain range all within driving distance from your villa, too. Faro is your gateway to the Ria Formosa Natural Park; a slice of protected paradise and a bird-watching heaven that's best seen by boat or kayak. Serra de Monchique is the Algarve's western mountain range – and so worth the drive if you're looking for a day out from your villa. It's home to the highest peak in the region, which means incredible views, and has a great choice of hiking trails for those feeling a little adventurous. Wine lovers should note that it's not just northern Portugal that supplies the wine – the Algarve is home to a fully-flourishing wine region, too. If you've chosen a villa that's near Lagos, Portimão or Tavira, take the afternoon to head out and explore the wineries and estates nearby.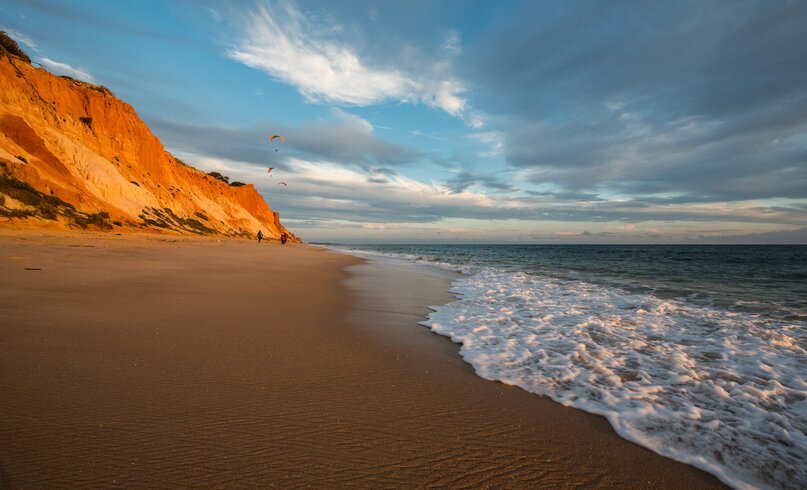 Old town road trips
This beach-obsessed region is also home to some of the best medieval churches, old town centres and castle ruins in the country. Swap your villa lounging with a day out, and road trip your way around some of the Algarve's oldest towns. Head to Almancil to see the 17th-Century Church of São Lourenço – beyond the simple exterior, it's a masterpiece inside with marble and blue azulejo tiles. Silves is one of the Algarve's most traditional towns, with its red sandstone castle and cobbled lanes, while Loulé charms with white-washed houses and its historically quaint old town centre. One of the most dramatic landmarks in the Algarve is the spectacularly isolated Cape St. Vincent lighthouse – this wild and rugged icon is one of the country's most well-known thanks to its centuries-old association with Henry the Navigator.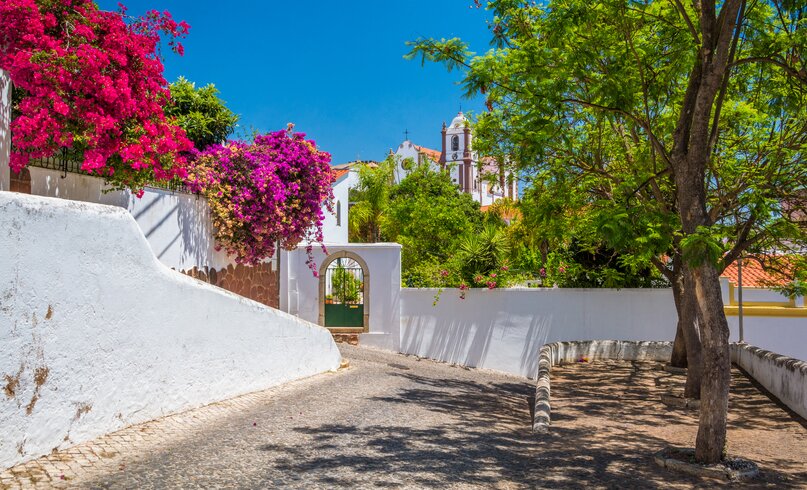 Eating and drinking in the Algarve
Portugal is known for being a foodie destination, and this gorgeous region is one of the best spots for seafood. Tiny fishing villages, dotted all the way along the coastline, have some of the best restaurants in the region. There will be signature seafood menus, but look out for specialities like a fish stew served in a copper cataplana dish – this culinary classic is a huge part of the Algarve's modern day cuisine. If you're missing the meat, head out to try some piri piri chicken. You'll find this southern delicacy (frango assado to the locals) all over the region, but Albufeira is known to have some of the best grilled chicken restaurants in the area. It's simple, cheap and delicious – and complete with chips, rice or salad depending on preference, is perfect if you're dining out on a budget.
All of our villas in the Algarve have well-equipped kitchens, so if you fancy a cosy night in, there are supermarkets in the bigger resort towns for a delicious villa-cooked dinner. If it's a special occasion (or you just don't fancy doing the work yourselves), you could always choose one of our luxury ABOVE villas and have cook service included. Or, if you're not on a budget and feel like a treat, why not try one of the region's highly-rated Michelin restaurants – two-starred Vila Joya is one of our favourites, and combines standout dishes with some serious ocean views.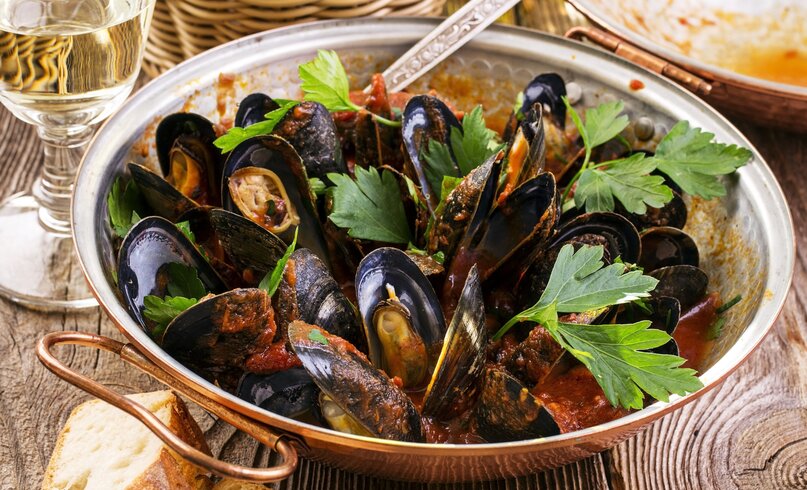 when to go to the algarve
Mild winters and scorching summers make the Algarve a destination that's great for a villa holiday year-round. There isn't ever really a bad time to visit – normally there's sun and blue skies whatever the month, and even the odd patch of rain doesn't tend to stay very long. Golf courses are open throughout the year, and beaches never fail to disappoint here (even when it's at its coldest). July to September are the Algarve's peak summer months – the sea is warm and air temperatures can rocket to the early 30s, plus it's the busiest time of year thanks to the European summer holidays. If you're looking to avoid the crowds, choose a villa holiday out of season – late April to June or mid-September to late October are some of the best times to explore Portugal's southernmost region.
inspiration for your portugal villa holiday