Bordeaux holiday guide
France's sixth largest city, and the world's largest urban World Heritage Site, Bordeaux is a perfect cocktail of rural charm and city suave. This UNESCO-proclaimed region is rich in art museums, magnificent gothic architecture and world-renowned wines, matched beautifully with authentic riverside villages and grand, elegant chateaux. The River Garonne and its bankside guinguettes are never too far away from your villa, offering the perfect opportunity for an afternoon stroll, jog or cycle along the water's edge. Scattered with sun-soaked vineyards, this fine-wine capital prides itself on its centuries-perfected viticulture, and also boasts an exceptional dining scene.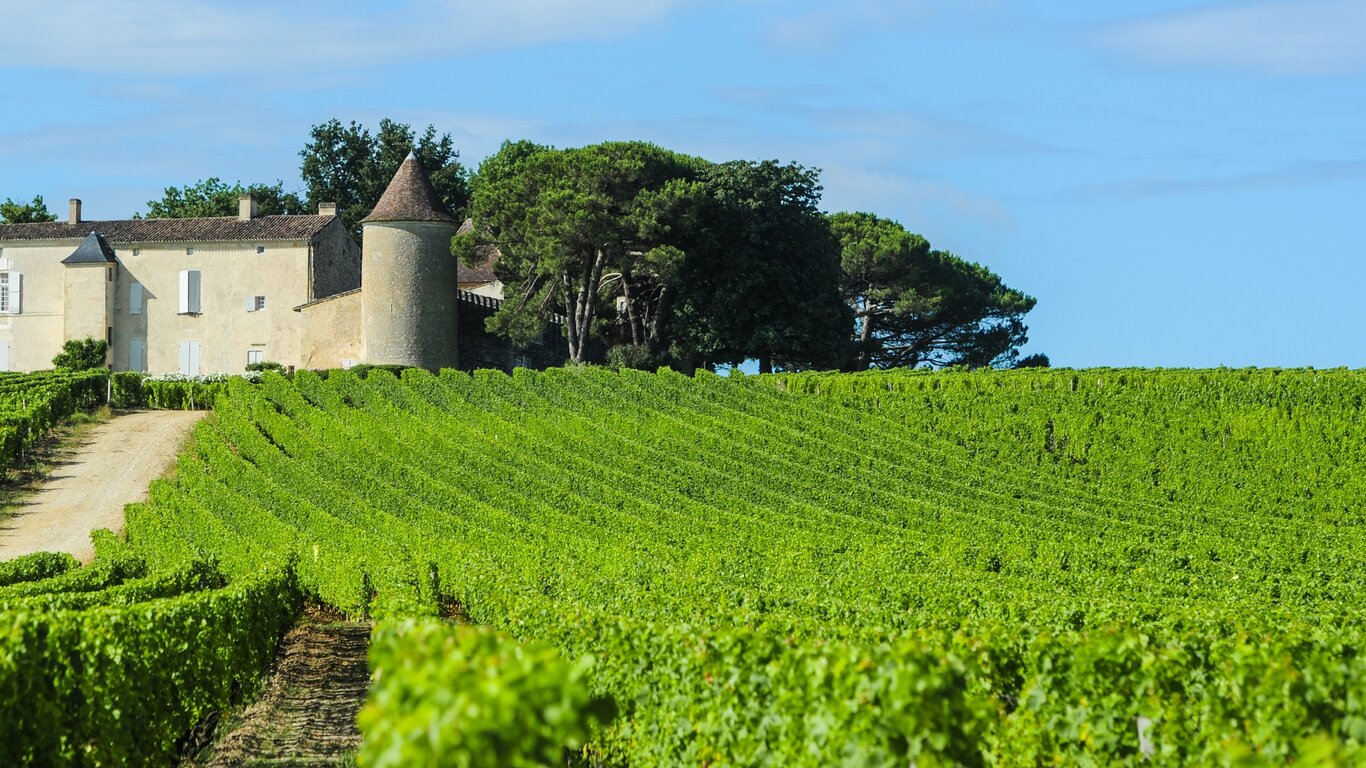 Things to do in Bordeaux
EMBARK ON A WINE TASTING TOUR
As you can imagine, wine tasting is one of the most popular attractions the Bordeaux wine region has to offer. From renowned premiers crus to vibrant vin nouveau, Bordeaux is the largest fine-wine producing region in the world. The medieval village of Saint-Emilion, a UNESCO World Heritage Site, is a particularly popular wine destination here. It's also one of the most beautiful villages around the Bordeaux region. On a walking tour from here, guests are able to discover the secrets of Bordeaux wine and learn all about French winemaking from the experts themselves. Or, buy a bottle and enjoy it from the comfort of your luxury villa on a romantic getaway.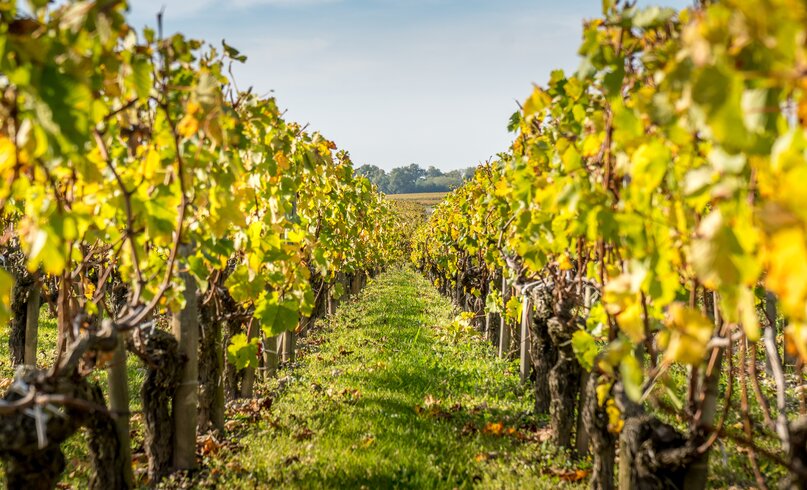 WANDER THROUGH CHARMING VILLAGES
During your luxury villa holiday, there are plenty of beautiful villages situated on and around Bordeaux's wine route to visit. Bergerac is known for its half-timbered buildings and castles that dot across the countryside. In the town, the Maison des Vins beautifully showcases the region's wine, housed in a 17th-century cloister. Here, traditional barges cruise the Dordogne River, which runs elegantly through the city. Saint-Emilion is also worth a visit, a charming medieval village where world-famous wineries, beautiful architecture and breathtaking monuments are a perfect match.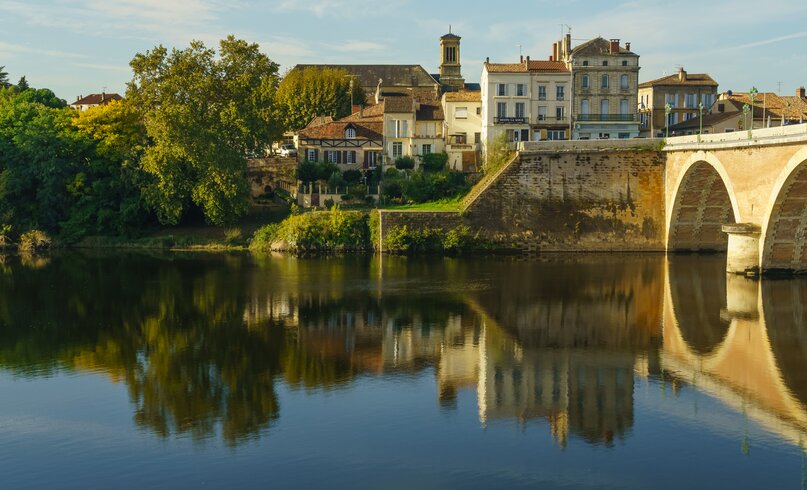 UNRAVEL FASCINATING HISTORY
Bordeaux is rich in history, ideal for a culture trip to France. Though many of the city's medieval walls were demolished in the 18th century, many remnants still remain, while the ornate and majestic Gothic architecture that replaced them is clearly visible. An abundance of museums and art galleries make the region perfect for family holidays. Nearby Libourne, known for its exceptional markets, is particularly full of interesting history. The main city in northern Gironde, it has a plethora of beautiful architecture. Its enviable location is also ideal for visiting the numerous chateaux in the area. Oenophiles will also enjoy learning the history of Bordeaux wine, which spans almost 2000 years back to the Roman era, when the first vineyards were planted.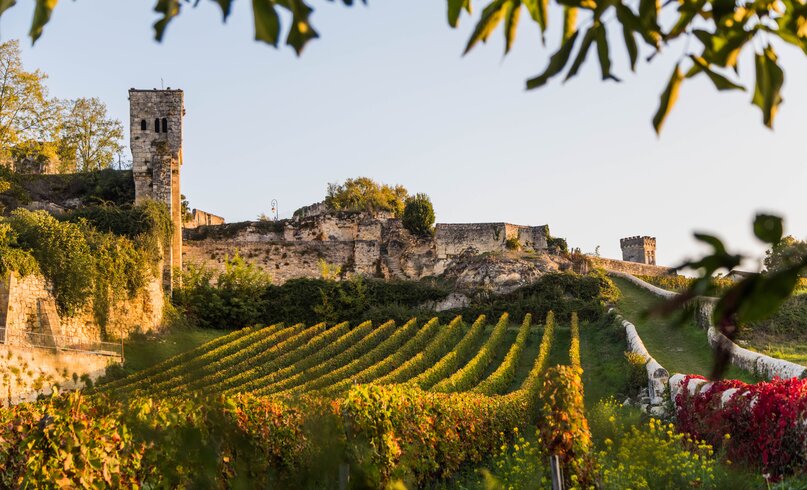 Eating and drinking in Bordeaux
Unsurprisingly, Bordeaux is most famous for its fine wines, especially Saint Emilion and Medoc wines. Alongside a delicious glass, you can enjoy a platter of charcuterie and cheese just about anywhere. Other key delicacies include fresh oysters, mussels and fries, grilled duck, Pauillac lamb shoulder, amazing focaccia and sweet dune blanche pastries. Gourmet street food is also prominent here; from dim sum to Neapolitan pizzas, you're sure to find something that will take your fancy.
A well-known speciality invented in Bordeaux is canelé, a little cake with a rich, custard filling, and a thin, caramelised exterior. There is a theory that the dessert originated in the convent of the Annunciation, which once specialised in the production of candied nuts and sweet sticks known as canelets. These canelets were traditionally made by the nuns and given to the poor, and the recipe was rediscovered and perfected by Bordeaux cooks in the mid 1800s.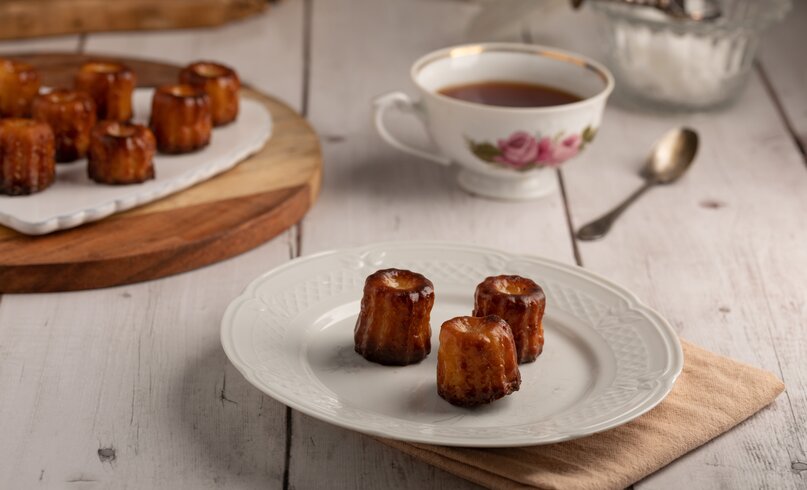 When to go to Bordeaux
The climate of Bordeaux is sub-oceanic, with some Mediterranean influences – expect cooler (but sometimes rainy) weather in the winter, with very warm, dry and sunny summers. Sea temperatures are at their warmest in June through to September, and temperatures can get really hot (sometimes hitting the early 30s) at their peak. July to late August is prime time for European school holidays – northern French families tend to head south for the summer, so prepare for beaches and restaurants to get very busy at this time.