Provence villa holiday guide
A villa holiday in Provence combines fantastic food and soul-soothing blue skies with sun-soaked olive groves, epic Roman ruins, carpets of lavender and rosé-blushed vines. Market stalls flow with the most vibrant fruits and vegetables, and tiny hilltop villages add to their fairytale feels with their winding cobbled alleys and picture-perfect squares. Provence villa holidays are calming but cultured – find your perfect poolside spot for a lazy villa afternoon, feasting on those famous French flavours and tasting some of the world's best wines. Then, head out to experience the Provençal way of life – soaking up lavender field views, ancient abbeys, medieval towns and a rich Roman heritage on the way.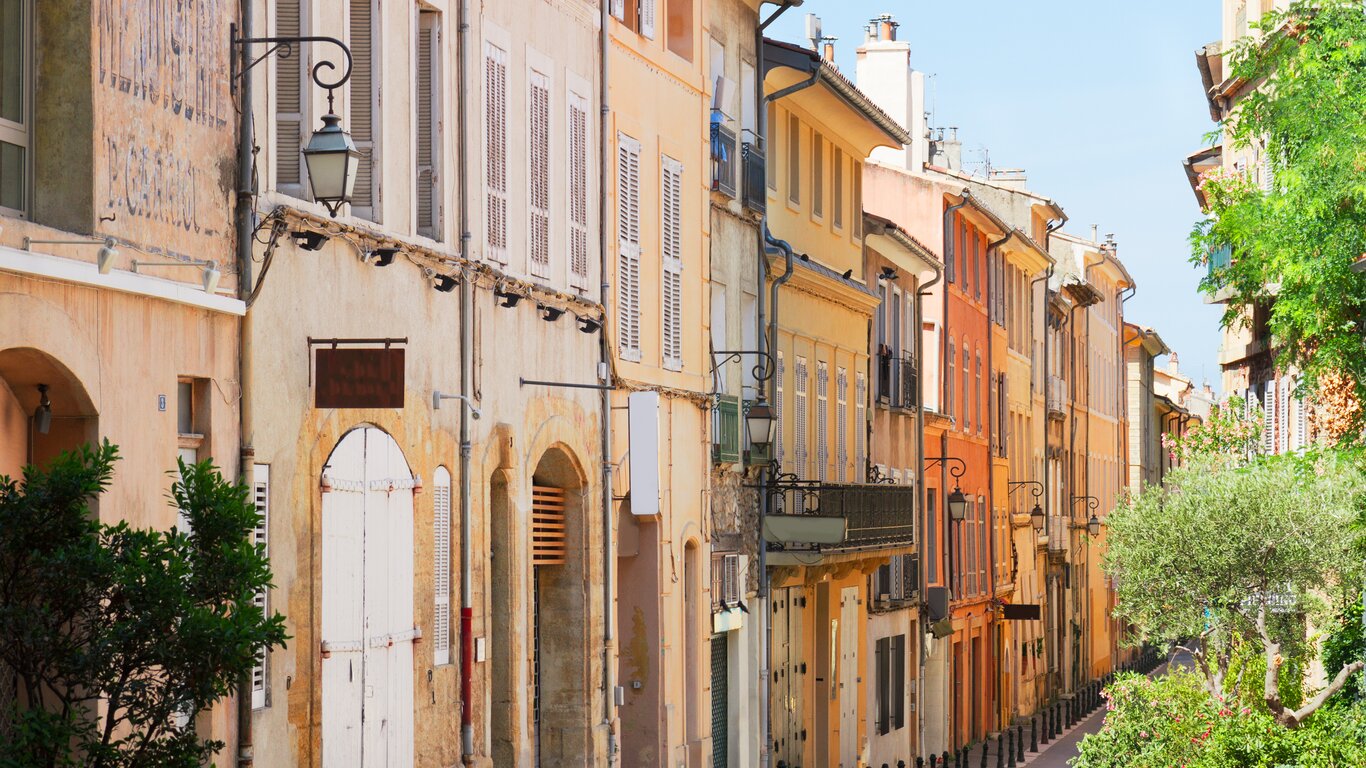 Things to do in Provence
Shopping
From tiny village stalls to artisan food shops, shopping is a classic pastime in Provence. Take a break from your villa and head out to your local food market – most towns and villages have a weekly (sometimes even daily) market, and this region lays claim to some of the best. Browse stall after stall, laden with brightly coloured vegetables and all sorts of exotic fish, and try all the different tasters on offer – sample local honey, mouth-water at the tapenade and be blown away by the intensity of the dry cured meats. Speciality food shopping may need a bit more of a road trip. French black truffles are at their height in Carpentras, while Cavaillon's street market has the best fleshy melons. For local cooking tips, visit Avignon's covered markets – the city's top chefs even give demonstrations on Saturdays. Once you've stocked up for the villa, change it up with a drive to L'Isle-sur-la-Sorgue; a 12th Century town that's a mecca for antique shopping. This gorgeous waterside town can be found in the Luberon, and is Provence's Venice-style equivalent – lined with canals, ancient water wheels and old silk factories, there's a historic centre filled to the brim with antique shops, historic markets and legendary fairs.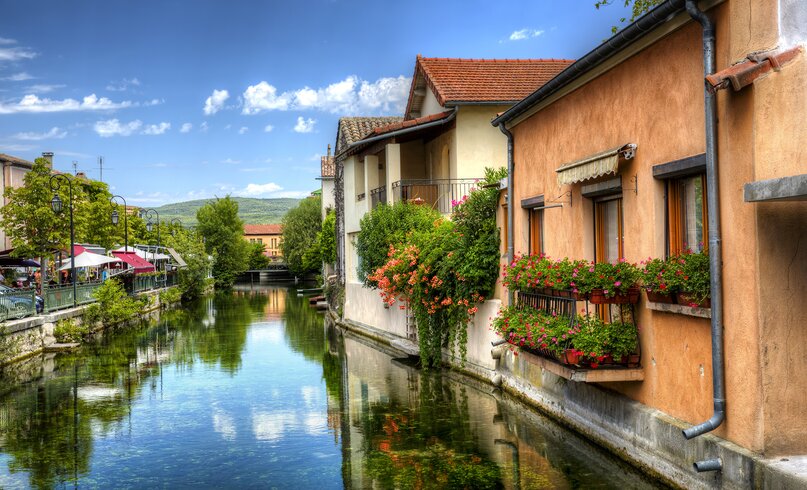 Roman Provence
Provence is home to a rich Roman legacy, so it's a worthy excuse to leave your private pool for a day out exploring. Take a road trip to see the historic remnants dotted throughout the region – they're some of the best-preserved ruins in Europe. North of Avignon, there's an eerily ancient Roman town at Vaison-la-Romaine, and the Augustus-built Triumphal Arch is quite something on the Via Agrippa in Orange. Sun-baked Arles (otherwise known as the 'little Rome of the Gauls') has UNESCO status thanks to its numerous Roman treasures scattered throughout the city. There's the two-tiered Arènes d'Arles (Roman amphitheatre) and the Alyscamps necropolis, as well as the ancient Roman baths at the Thermae of Constantine. Palm-lined Nîmes has some of the most important Roman buildings in the region. In the city's ancient Roman forum, the majestic Corinthian temple is over 2000-years-old, but it's the magnificent amphitheatre that draws in the visitors – built not long after the original in Italy's capital, its perfect façade is one of the most intact in the world.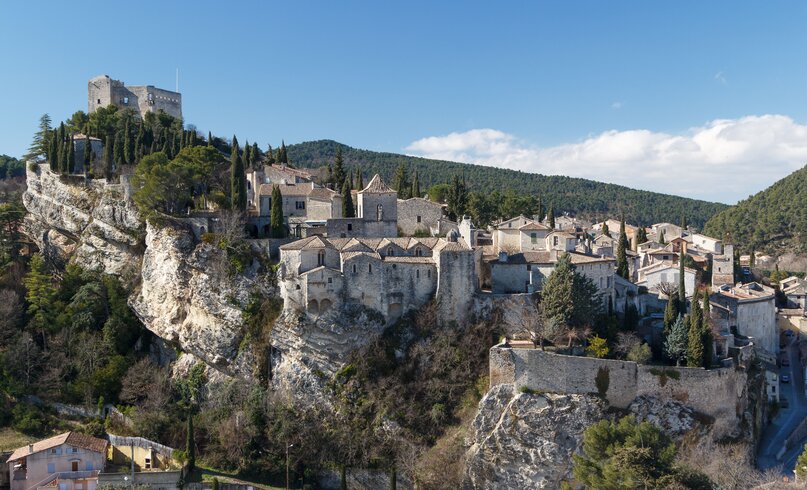 Sightseeing in the Luberon
This gorgeous slice of Provençal countryside is absolutely worth the day visit from your villa. It's a cycling and hiking hotspot that's incredibly serene and unspoiled – dotted with fragrant lavender fields, sun-soaked hilltop villages, ancient abbeys and gently tiered vineyards, the beautiful Luberon screams to be explored. Head into the heart of the Natural Park and stop at historic Gordes; this standout hilltop queen has a perfect position on the edge of the Vaucluse Plateau. Then tick off those idyllic purple views at the nearby Sénanque Abbey – this 11th Century Cistercian abbey is world-famous thanks to its lavender fields (best seen in early summer). If you're looking for that classic Provence postcard image, this is it.
Eating and drinking in Provence
Provençal cuisine follows the classic Mediterranean diet – olive oil, tomatoes and garlic are menu staples, and a carafe of pale rosé is always available to hand. Delicacies can vary across the region, but you can expect to see plenty of seafood, meat and sun-ripened vegetables if you're eating out. 
Lunches in Provence are simple and unfussy. Grab an olive-stuffed fougasse or a just-baked baguette from your nearest boulangerie and eat in your villa with some cheese, tapenade and delicious dry cured meat. For meals out, there are great restaurants (or local markets if you're rustling up a meal in the villa) in easy reach of all our Provence villas. Stop at tiny village bistros, discover local brasseries or splurge on a holiday-topping meal at one of the region's Michelin-starred gems. Tiny Gordes in the Luberon has a range of different restaurants that you can explore, and St-Rémy-de-Provence comes highly recommended with its luxury, high-end eateries – for classic Provençal cuisine, visit L'Oustalet Maianen in nearby Maillane. Sweet treats and puddings are particularly well-catered to here. Market stalls are piled high with all types of sun-sweetened fruit, and you'll find patisseries, chocolate shops and macaron sweets in most towns and villages.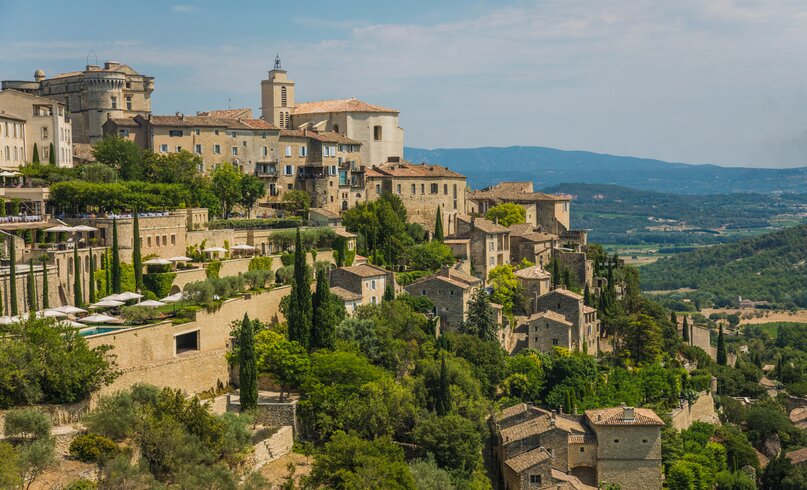 when to go to provence
Like the glitzy resorts of the Cote d'Azur, Provence's south coast setting means it shares the sunniest, and warmest, weather in the country. With more than 300 days of sunshine a year (the perfect weather for a villa holiday at any time of the year in Provence), it's a jet setting favourite for the summer months – between June and August, restaurant prices, beaches and smaller hilltop villages tend to be at their peak. You'll have less humidity and more moderate crowds in the spring and autumn months – though if you want to see the classic views of the region's lavender fields, you'll need to book a villa holiday here in June or July.
inspiration for your france villa holiday