Costa Blanca holiday guide
Costa Blanca, also known as the White Coast, is well established as a top year-round destination for sun seekers, keen swimmers and gastronomes. But this coastline destination has got even more on offer than dreamy Mediterranean temperatures and wonderful Spanish delicacies. Visitors will be fascinated by Costa Blanca's abounding wealth of history, culture and art, including the grand Castle of Santa Bárbara and various intriguing museums. While on your villa holiday, you'll also discover golden beaches, quaint fishing towns, premier resorts and vibrant nightlife. Whether exploring Costa Blanca with friends, family or that special someone, this diverse location has got something to suit everyone.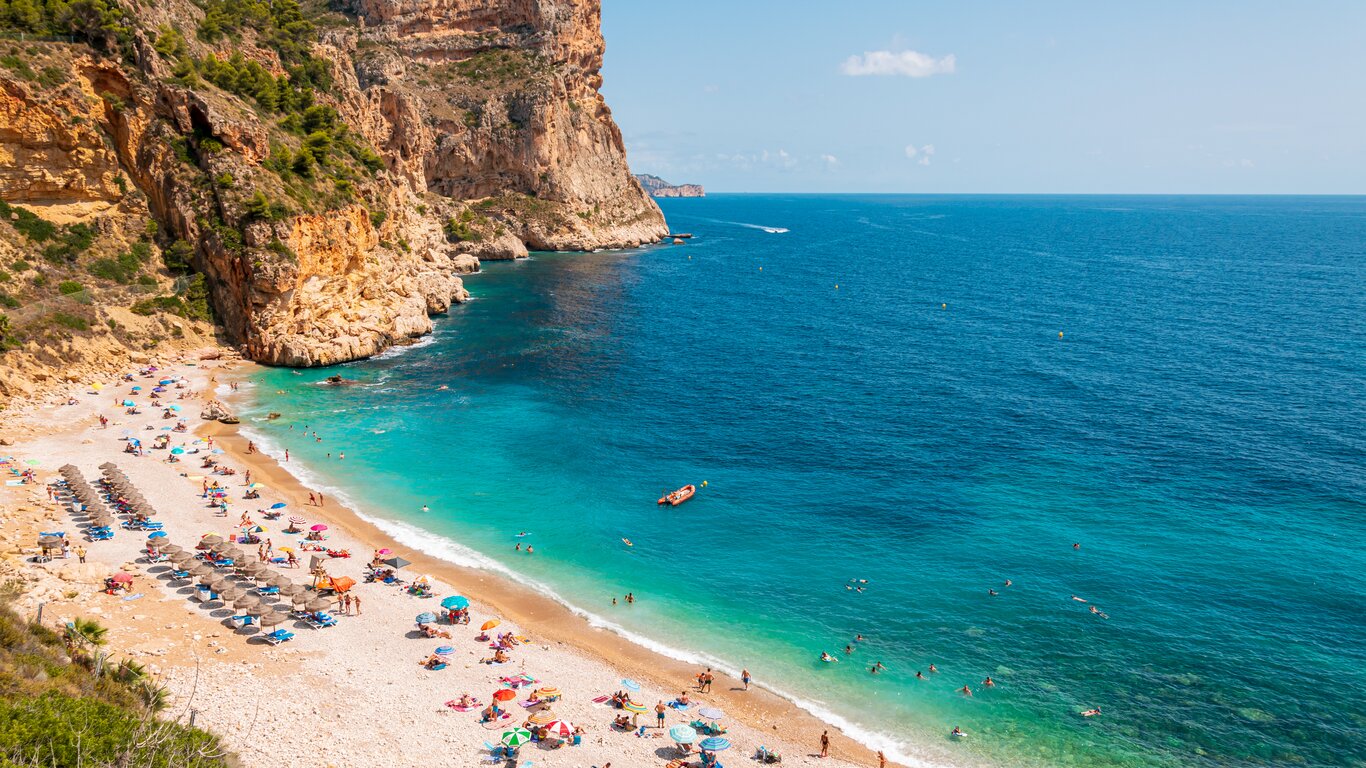 Things to do in Costa Blanca
PICTURESQUE BEACHES
Costa Blanca is lined with stunning white beaches met by crystal-clear waters. Seaside holidaymakers will fall in love with the powdery sands of Playa de la Granadella, Guardamar and Playa de L'Ampolla. As well as beaches for visitors to swim and lounge about, Costa Blanca also boasts lovely seaside towns that are well worth a visit, including Calpe, Denia, Villajoyosa, Alicante City and Santa Pola. If you ever even want to leave your lovely villa, make sure to take a boat trip to Tabarca island, a relaxed haven that contrasts somewhat with the vibrant, cosmopolitan ambience of Torrevieja city.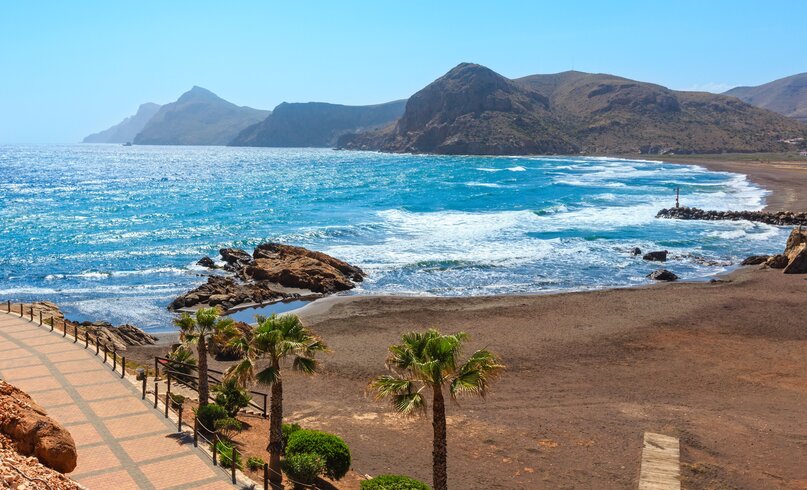 NATURE AND WILDLIFE
As well as its brilliant nightlife and beautiful beaches, Costa Blanca is also well known for its rich natural beauty and intriguing wildlife. Two large lagoons are located in Torrevieja, a green one and a pink one used for salt extraction. These areas are protected as significant habitats for flamingos and other waders. A small visitor centre near La Mata is the best place to access paths near the area, where you can enjoy strolling, birdwatching or even hire a bike. During your luxury villa holiday, you will also enjoy swimming in the cool, crystalline waters of the natural waterfalls at Fuentes del Algar.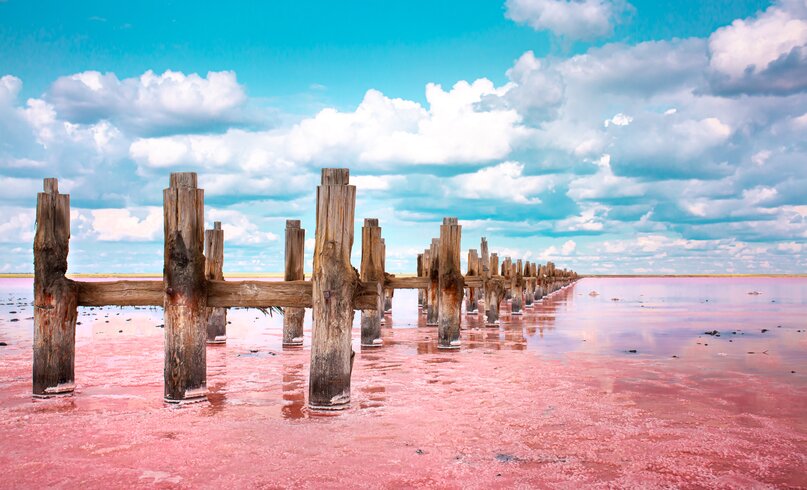 ART AND HISTORY
Altea Old Town is a simple ten-minute stroll from the beach, a beautiful hilltop bazaar of whitewashed houses, colourful flowers, monuments and historic buildings. This area is very visually attractive, with a bustling plaza and main street at its centre. Despite being a hotspot for tourists, Altea's lovely cobbled streets still exude an air of peace and tranquillity. The Church of Our Lady of Consolation is perhaps the most emblematic place in town, with striking blue domes and a fascinating history to uncover. There are also plenty of museums on the White Coast, including Museo de Arte Contemporáneo de Alicante, a 17th-century gem with an excellent art collection including works by Dali and Picasso.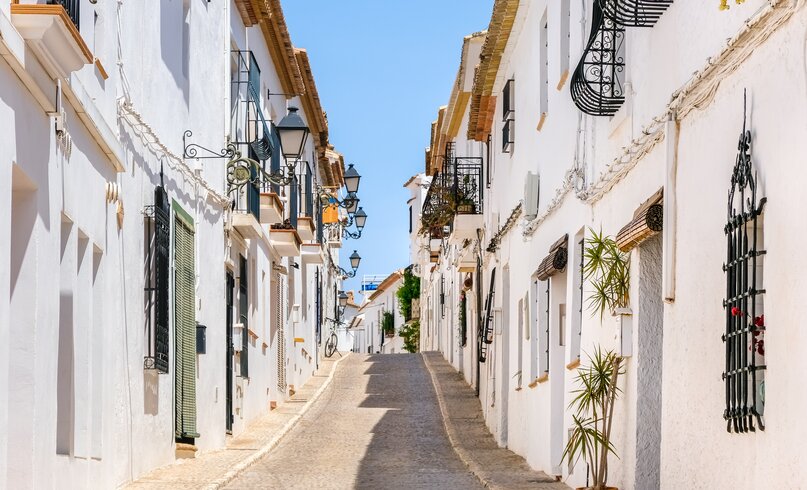 EATING AND DRINKING IN COSTA BLANCA
The cuisine in Costa Blanca is traditionally Mediterranean, typically consisting of rice-based dishes including paella, fresh fish, seafood and sumptuous local tapas. El Baret de Miquel Ruiz in Dénia is a real gem for keen gastronomes, headed by a Michelin-starred chef who serves sensational yet authentic dishes using market produce. There is also a wonderful selection of cafes and restaurants in Alicante, where you'll be able to get a taste of Spain's finest produce. El Portal is a particular favourite among locals and tourists, known for its relaxed vibe, plump prawns and tasty fish. There are also excellent wines available.
Costa Blanca is home to some of the best nightlife in all of spain. There are plenty of spots in Alicante that offer quality drinks, well-curated sounds and stylish atmospheres. El Coscorrón is a curious cellar bar in Alicante, characterised by its cosy atmosphere and mellow tunes. Here you'll find pleasant regulars and extraordinary mojitos served out of a mint-filled teapot.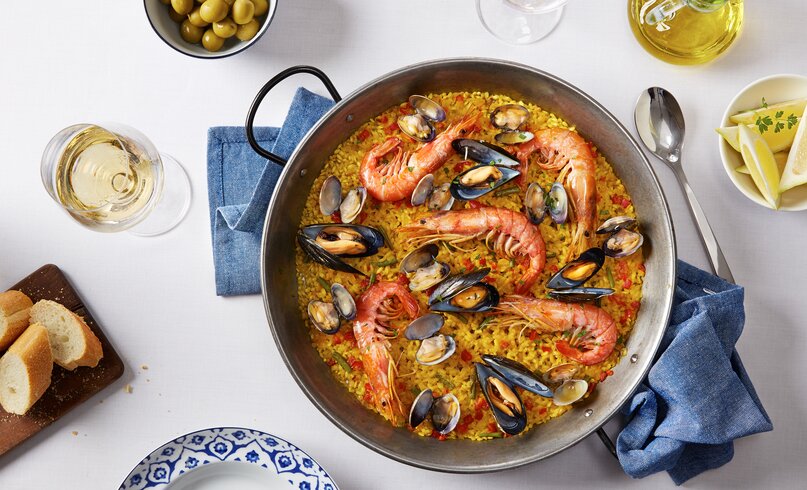 When to go to Costa Blanca
The wonderful thing about a villa holiday in Spain is that you are you are not tied to travelling in the summer months alone. July and August are peak season months with guaranteed sunshine so perfect for a beach villa holiday, but Spring and Autumn are also ideal times to visit.
Some of our villas are available from as early as March, which is a great time of year for walking or cycling holidays. As Springtime continues, the temperature gradually increases and May enjoys average daytime temperatures in the early twenties.
September is still a lovely time to relax at your villa and enjoy your private pool, only cooling off slightly in the evenings when you may need a warmer layer.