Antigua Villa holiday guide
Pretty pastel coloured buildings, glorious blue skies and a welcoming sea of smiles, Antigua is a holiday destination that's known for its friendly locals and year-round warm weather. Also famous for its powdery white sands, there are over 300 beautiful beaches along the coast, while intricate hiking trails, rainforest zip lines and striking coral reefs offer a world of exploration away from your villa. Enjoy panoramic views at Shirley Heights in the south or Stingray City in the north for a once in a lifetime holiday experience, getting up close and personal with fascinating creatures of the Caribbean Sea. More leisurely activities include yacht spotting in UNESCO world heritage site Nelson's Dockyard or enjoying a lobster lunch cruise before returning to your Antigua villa to enjoy your private pool or sandy beach nearby.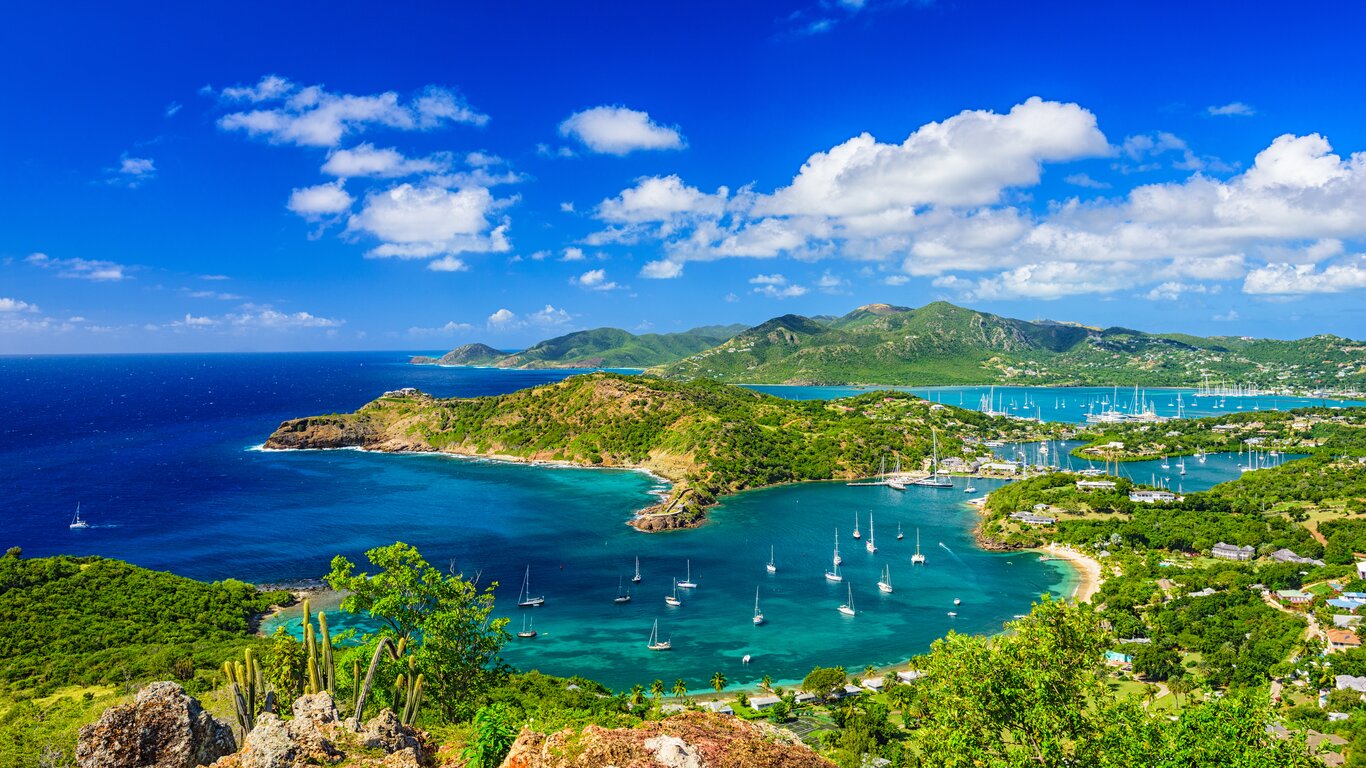 Things to do in Antigua
Beaches in Antigua
Antigua has a beach for every day of the year with a supposed 365 in total across the island from secret coves to sweeping stretches of sand. Long bay on the east coast is great for families with children, where the water is calm and shallow for swimming, while Half Moon Bay, a little further south, is one of the most spectacular crescent beaches in the world. Close to our villas on this side of the island, here lies 3,200 feet of stunning white coral sand, where crystal clear waters lap against the shore. Half Moon Bay is the perfect environment for snorkelling; it's also one of the island's hot spots for body surfing. For guests staying in our west coast villas, Ffryes Beach is a soft sandy paradise, while Driftwood Beach south of Jolly Harbour is home to fine white sand and calm waters. The good news for beach lovers is that all of our Antigua villas are either within walking distance of a sandy beach or located directly on the beachfront.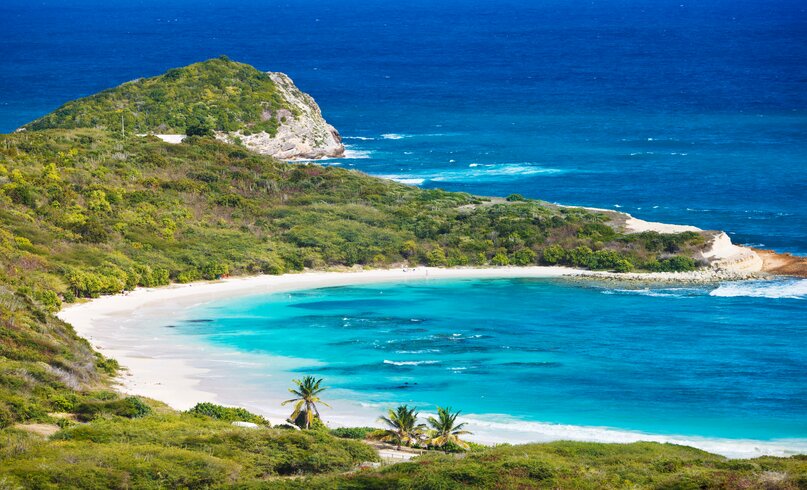 Activities in Antigua
The azure waters surrounding the island of Antigua are so beautifully clear, it's an ideal environment for snorkelling and scuba diving. For the best diving on the island, head south from your villa towards English Harbour; you'll likely come face to face underwater with nurse sharks, turtles or even a giant lobster! Some of our properties even have their own kayaks and paddleboards for guests use, while others offer a complimentary boat trip. 
 Although the Caribbean may not be the obvious choice for a hiking holiday, Antigua has some wonderful hiking trails in forest-clad hills and through the abundant rainforests. If you're feeling adventurous a zip line offers an exhilarating way to enjoy the canopy views. Meanwhile, those interested to learn more about the island's history will enjoy Nelson's Dockyard. Head up to Shirley Heights Lookout at almost 500ft to enjoy some of the best views on the island; visit on a Sunday afternoon for the sunset party where there is a Caribbean barbecue and local bands perform.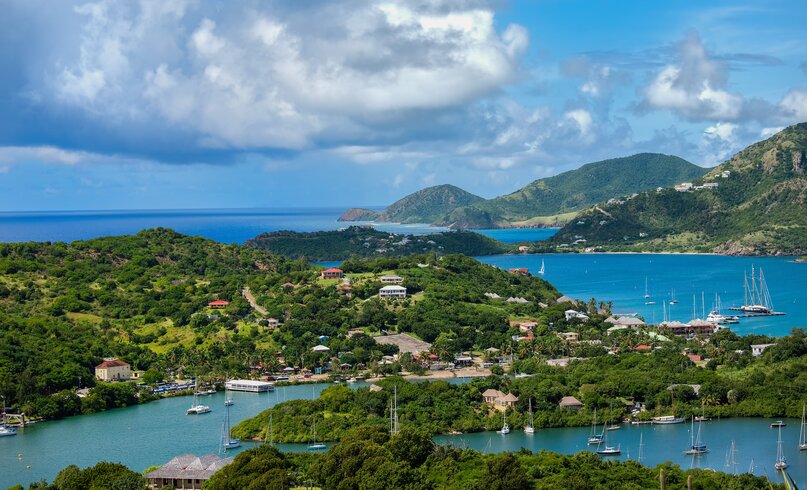 Eating and drinking in Antigua
Savouring the delights of Caribbean cuisine on its home turf is half the reason to visit. Antigua's national dish of Antigua is fungie and pepper - fungie is similar to Polenta and is usually served with saltfish or a succulent beef stew. Foodies who are fans of spice must try Susie's Hot Sauce - which goes with anything and is internationally known for its fantastic flavour; you'll likely want a bottle as a souvenir to enjoy at home.  
Immigrants from Syria and Lebanon have introduced delicious shawarma kebabs to the island, and let's not forget the incredible lobster season - lobster lovers will want to avoid travelling in May and June while it's mating season and illegal to sell lobster. 
St John's, the capital is a hub of fantastic restaurants, from upmarket bistros to laidback cafes. Enjoy delicious Caribbean cuisine such as fresh lobster tail and conch fritters, as well as pizza, pasta, sushi and a range of other international dishes. Nelson's Dockyard in the south is also home to a nice selection of bars and pretty restaurants in the harbour looking out to the twinkling lights of passing yachts. Due to the size of the island it takes less than an hour to drive from one side to the other, meaning that wherever you're staying you can take your pick of places to eat.
Some of our Antigua villas have chef service included, while others have the option to add a chef upon request. This means you don't even have to think about leaving your villa, simply relax as your meals are served to you in the place of your choosing, perhaps lunch by the pool and dinner on the terrace under the stars.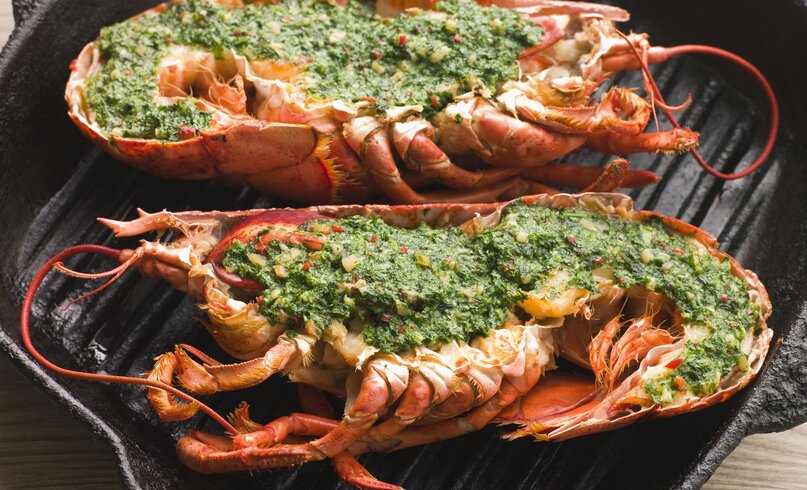 when to go to antigua
Another amazing thing about Antigua is the weather. No matter when you plan to visit for your villa holiday, the island is hot and humid all year round, with average temperatures between the late 20s and early 30s. All our villas have private pools in which to cool off, and are all either within walking distance of the beach or located right at the water's edge. Enjoy winter sun in high season between December and April, when the weather is coolest and driest, while wet season is between the middle of June and November, with short spells of heavy rain and the occasional thunderstorm; the chance of a hurricane is highest between mid-August and mid-October.
INSPIRATION FOR YOUR caribbean VILLA HOLIDAY