Lucca, Pisa, and Lunigiana holiday guide
Although they are only 17km apart, Pisa and Lucca instantly feel like different worlds. The former is a lively student city on the River Arno, and has one of the world's most recognizable monuments: the Leaning Tower of Pisa. Understated Lucca is compact and genteel, ideal for a Tuscany villa nearby, with handsome piazzas that frame churches in the Luccan-Romanesque style. Those on a Lunigiana holiday occupy the Apennine foothills in far north-western Tuscany. It is rolling, blissfully empty terrain whose few inhabitants have cultural links with neighbouring Liguria.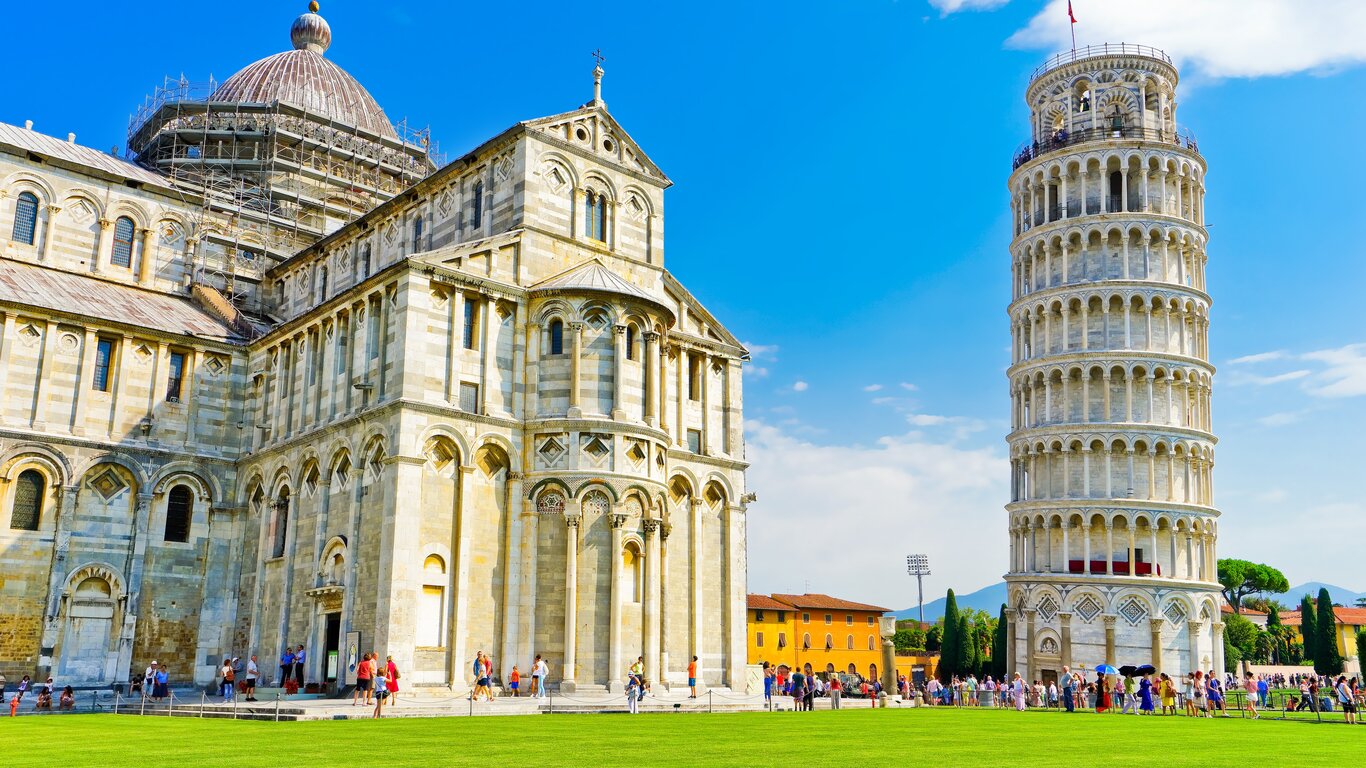 Rural features
Pisa is the most important city of the flat, dusty Arno Valley, and was a powerful maritime republic in Medieval times. North of the city, beyond the olive-cloaked Monte Pisano, miles of fertile, rolling hills around Lucca climb slowly towards the Apuan Alps, the Lunigiana, and ultimately the Apennine mountains that run the length of Italy's spine. Olive trees thrive, and Lucca's extra virgin oil is prized for its delicacy.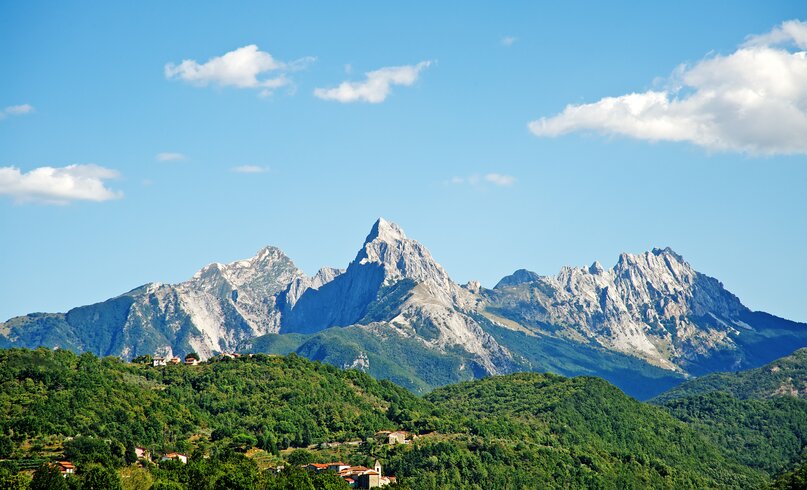 Things to do
Architecture and sculpture are the big draws in Pisa. Sharing the 'Piazza dei Miracoli' with the city's leaning Tower are the Duomo and Baptistery—each with a carved stone pulpit in the Pisan Gothic style. For Lucca's best views, rent a bike for a couple of hours and cycle the circle of town walls. There is a Puccini concert playing most nights too—the composer was born in Lucca in 1858. The castle-museum at Pontrémoli, in the Lunigiana, has one of Tuscany's oddest collections: so-called statue-stele, odd carved-stone figures that date back many centuries before Christ.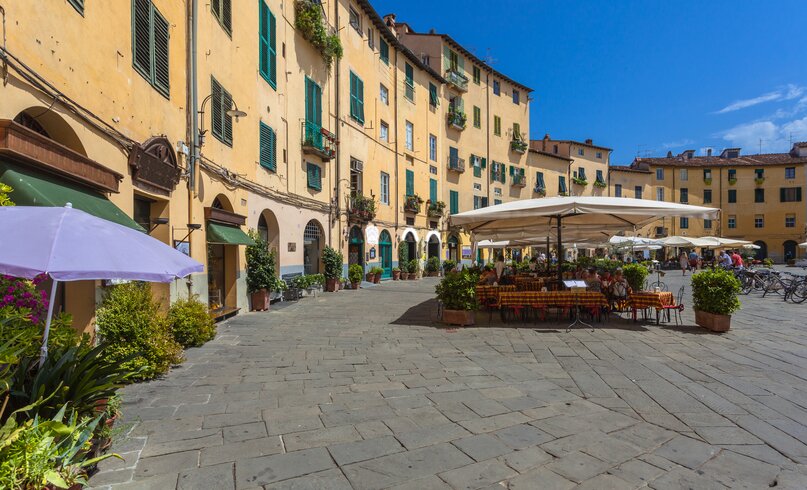 Eating and drinking
Lucca's robust diet is influenced by the produce of the Apennine foothills. Farro (spelt wheat) is a staple in local soups and stews. The Lucchese also love a bakery: look out for Buccellato, a sweet bread typical of the region, with raisins and aniseed. The Pisans are Tuscany's seafarers, and traditionally eat from the sea—you will find baccalà (salt-cod) in many a seafood stew. North-western Tuscany is also at the forefront of Italy's burgeoning micro-brewing scene.
Nature
The Migliarino San Rossore Massaciuccoli Regional Park, outside Pisa, is protected area of coastal macchia scrubland that is ideal for walking, horse riding, and cycling. The hiking is more strenuous—and the views more dramatic—in and around the Garfagnana Valley, north of Lucca. Hot springs bubble to the surface to create natural spas at Monsummano Terme, Montecatini Terme, and Bagni di Lucca. Sands at Viareggio are well served by a lively town, and have a shallow shelf that is ideal for little ones to paddle.
From approximately October to December it is the traditional hunting season in the rural areas of Tuscany, Umbria and Lazio and hunters are free to roam about the fields and woods belonging to private properties as long as they keep 150 meters away from houses.