Val d'Orcia and near Cortona holiday guide
The rolling, strangely haunting scenery of the Val d'Orcia is the backdrop to many a Renaissance painting. Its cypress-studded ridges form one of the iconic modern images of 'classic Tuscany'. The towns are a delight for architecture buffs: the Renaissance palaces of Montepulciano and Pienza; the Romanesque Collegiata in San Quirico d'Orcia, hewn entirely from honey-coloured travertine. Cortona clings to the side of a mountain overlooking the Valdichiana, looking out to Lake Trasimeno and neighbouring Umbria.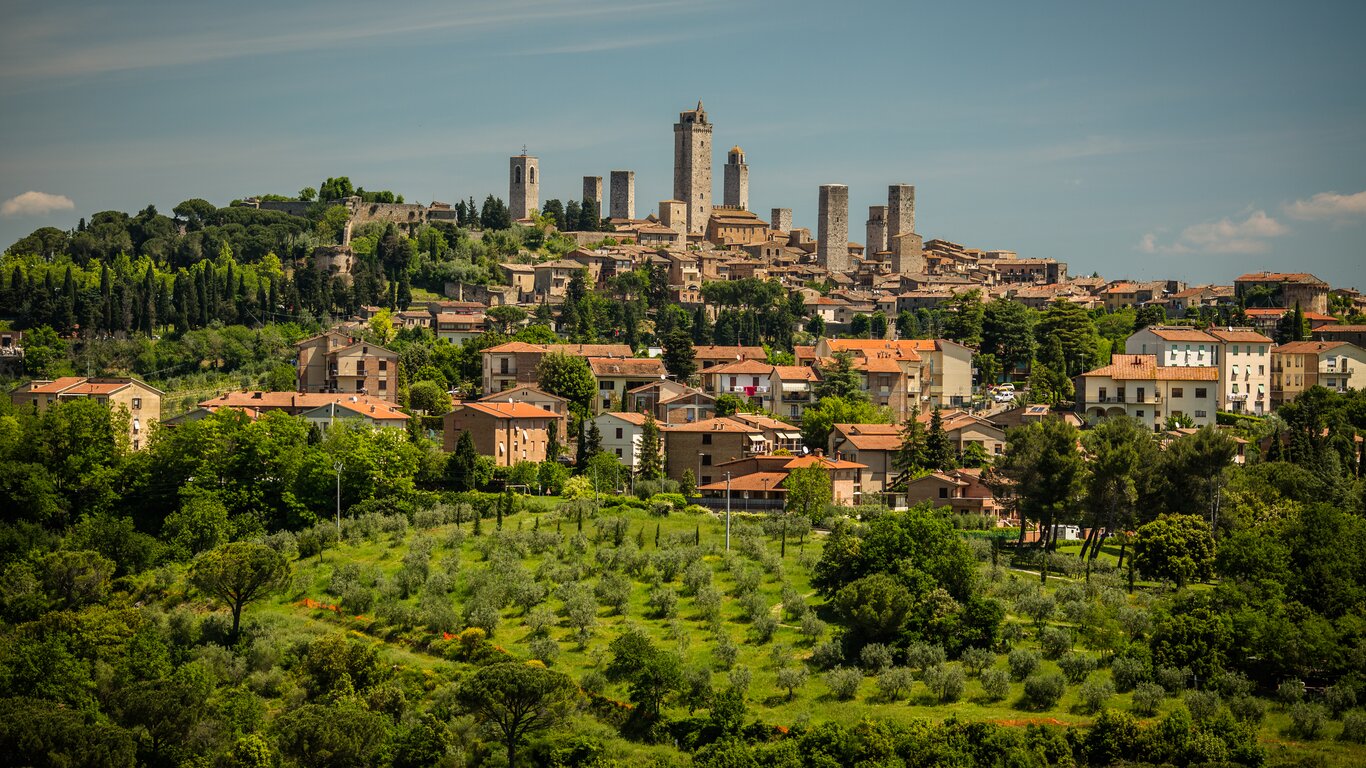 Rural features
Standing in the gardens of Pienza's Palazzo Piccolomini, looking south over the expanses below, it is hard to believe the tiny River Orcia created all this. Dormant volcano Monte Amiata on the horizon is southern Tuscany's tallest peak. The vast trough of the Valdichiana is southern Tuscany's breadbasket, and the source of the produce that fills every town's markets. The best spot to get a sense of the valley's size is from the Etruscan tomb complex at Pianacce, outside Sarteano.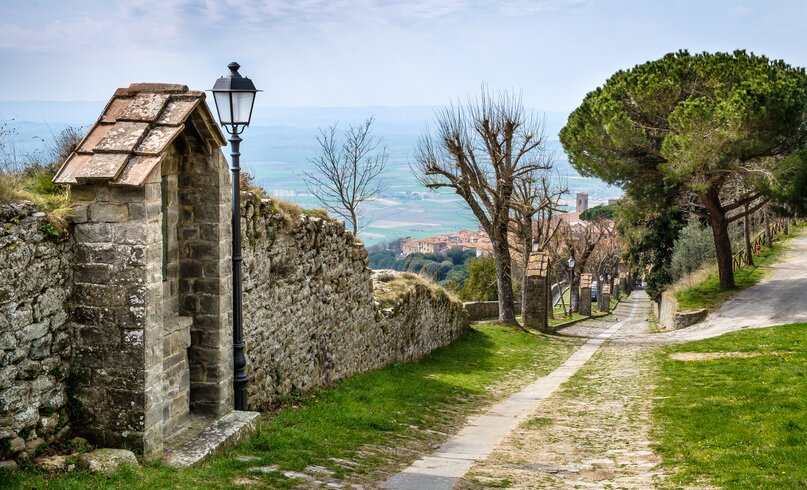 Things to do in Val d'Orcia
Montepulciano's long, steep corso (main street) is lined with palaces by Renaissance architects such as Sangallo and Vignola. At the town's highest point, Piazza Grande, climb the Palazzo Comunale for views over the rooftops to the winelands beyond. The Renaissance perfection of Pienza's Piazza Pio II was dreamed up by the home-town pope, Pius II, and his architect Bernardo Rossellino. Navigate Cortona's steep lanes and stone staircases to explore two of Tuscany's best small museums, including the Diocesan Museum with paintings by Luca Signorelli and Fra' Angelico.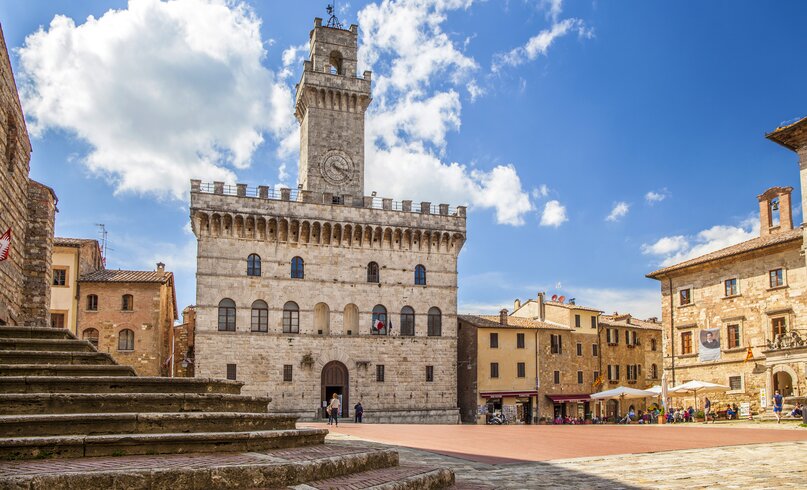 Eating and drinking
An authentic bistecca alla fiorentina (Florentine T-bone steak) comes only from the white cattle of the Valdichiana. Sheep reared in the fields around Pienza produce Tuscany's most prized pecorino (hard ewe's milk cheese, often also called cacio). The local pasta—generally served with a simple meat or game ragù—is pici, hand-rolled, thick, short spaghetti. The region's premier wine is Vino Nobile di Montepulciano, which you can taste in cantinas around the town, or arrange a vineyard visit through the local Consorzio.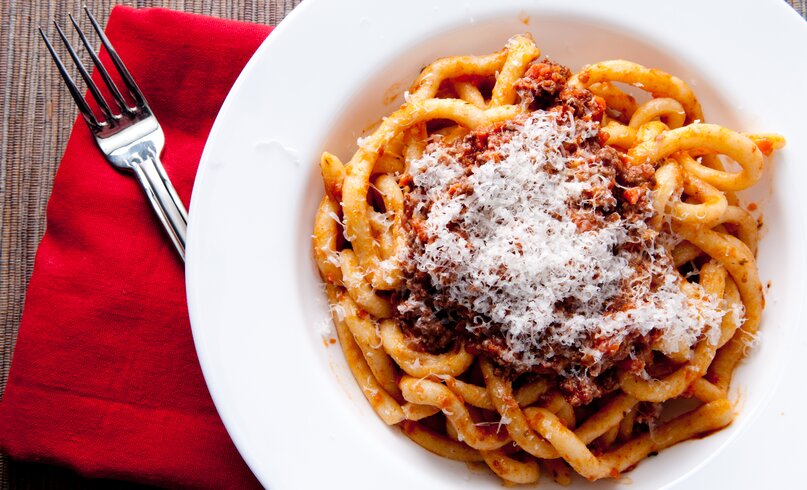 Nature
The colours of the Val d'Orcia switch with the season; the piercing emerald green fields of spring give way to burnt-ochre all summer, when bales of hay bake in the fields. Towards Cortona, in the Valdichiana, the malleable rock that underpins the region has been put to use: as cool rock wine cellars under Montepulciano; defensive tunnels and water cisterns under Chiusi; and Etruscan tombs everywhere, most spectacularly at the frescoed Tomb of the Demon Charioteer near Sarteano.
From approximately October to December it is the traditional hunting season in the rural areas of Tuscany, Umbria and Lazio and hunters are free to roam about the fields and woods belonging to private properties as long as they keep 150 meters away from houses.