Chianti and South of Siena holiday guide
The hills south of Florence, known as the Chianti, look like most people's idea of 'classic Tuscany'. Fortress towns such as Castellina and Radda look out over mile after mile of rolling, vine-clad fields, spotted with Tuscany villas. The region's major annual festival, September's Rassegna del Chianti Classico in Greve, celebrates the grape harvest, and signs inviting anyone on a Chianti holiday to a roadside enoteca (wine tasting cellar or shop) are a common sight. The Gothic city of Siena, south of Chianti, is the biggest hill-town of all, with a stash of Medieval art and architecture unmatched in Italy.
But Tuscany still has surprises to offer, and unknown even to many Italians. Maremma, only a two-hour drive southwest of the city of Florence is an extensive and largely undeveloped territory in stark contrast to the compact, ordered Chianti hillsides around Florence and Siena that have, until now, been the major draw for visiting wine lovers.The Maremma has great restaurants, and a treasure trove of new wineries.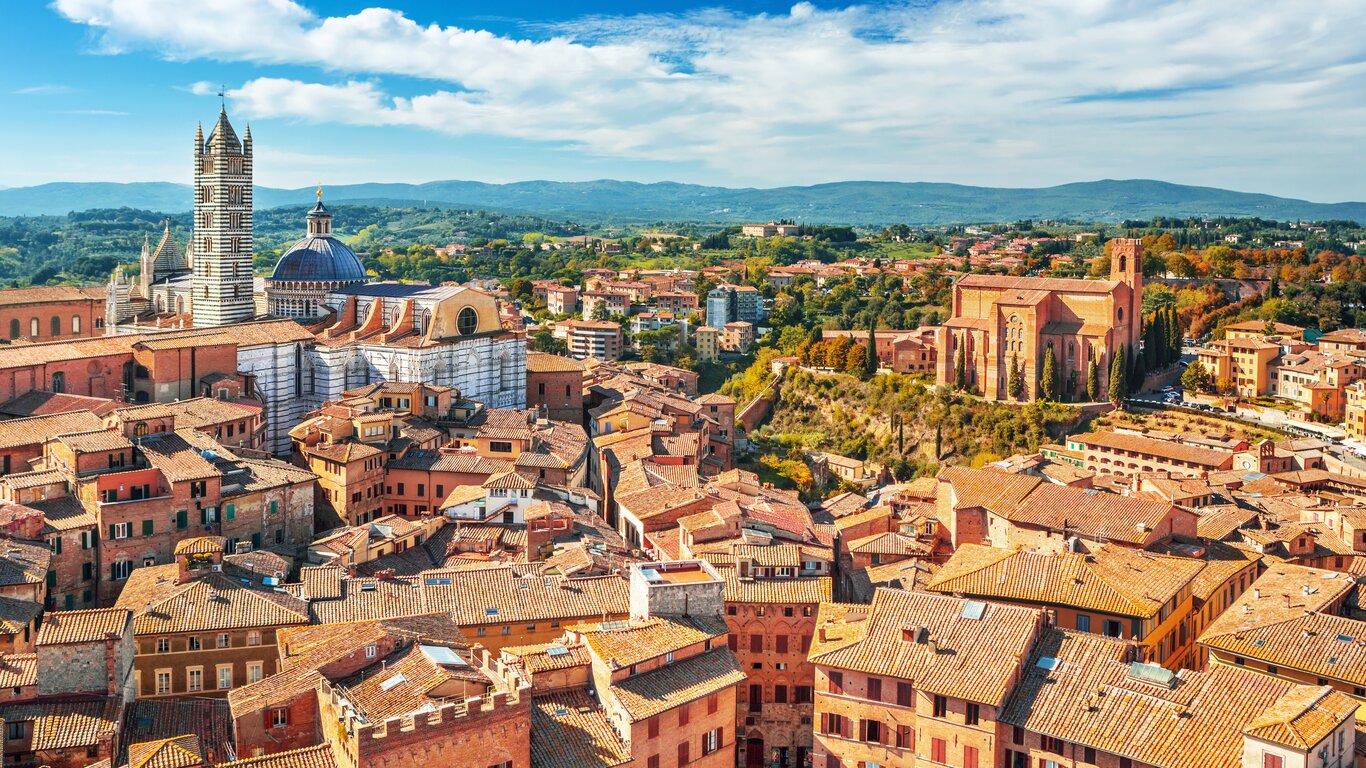 Rural features
Life in the Chianti hills revolves around the grape and the olive—small towns, hamlets, and stretches of deciduous woodland are banished to the parts where vines and olive trees refuse to thrive. For a vineyard view you won't quickly forget, pull over outside Panzano and admire the Conca d'Oro ('Golden Shell', named for its shape). Drive high up on the strade bianche (unpaved 'white roads') to the east of Greve to watch a hazy, pink sun set over the corrugated hills. 
Maremma in the south of Tuscany has many natural and cultural attractions. The Parco della Maremma is a vast natural reserve hugging the coast from Principina a Mare to Talamone. The Terme di Saturnia is a spa resort built around one of Europe's most historic and prestigious thermal sources, the Saturnia hot springs. There are Etruscan tomb sites. And local rodeo shows feature the famous Butteri, Maremma's answer to Buffalo Bill and his crew.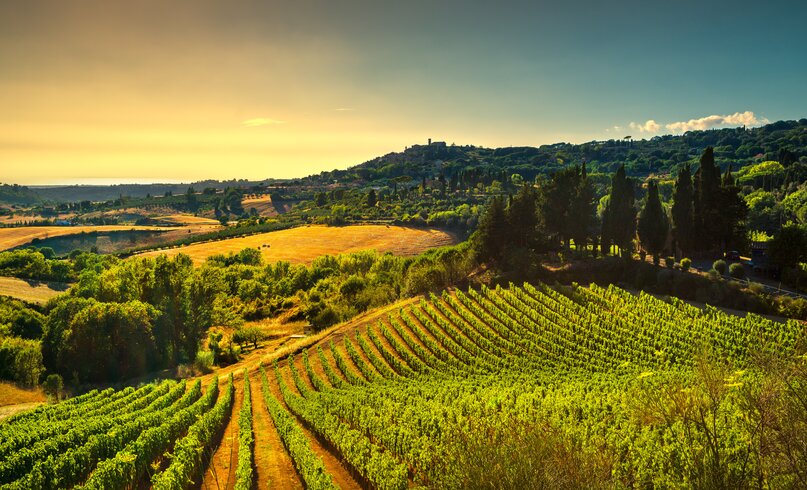 Eating and drinking
If you like red wine, you have come to the right place: Chianti is Tuscany's classic wine region, and bottles run the range from quaffable lunchtime red to blockbuster riserva, aged for years in French oak barrels. Chianti is also famous for its butchers, and both beef and pork from the native Cinta Senese breed of pig play the starring roles on most menus. In Siena, locals love a dessert: try panforte, a sticky, spiced honey-and-nut cake. 
The locals in Maremma have been making wine for centuries, mainly working with Tuscany's staple red grape, Sangiovese. The local clone, known as Morellino, is used to produce the region's mainstay red, Morellino di Scansano. Morellinos are mainly early-drinking reds that are a softer and moderately priced alternative to other Tuscan Sangioveses, such as Chianti Classico, Vino Nobile di Montepulciano and Brunello di Montalcino.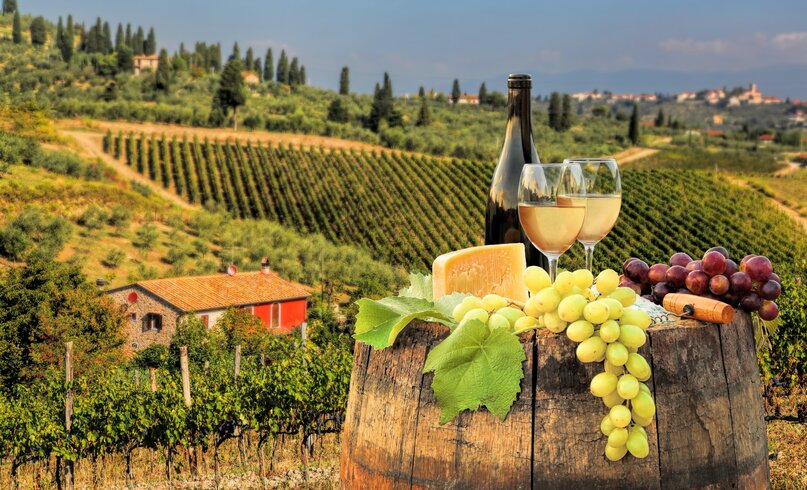 Things to do
When you have had your fill of wine touring, see the sights of Siena. The glory days of Italy's most intact Gothic city were the 1200s and 1300s, when the giant Duomo was built, and Ambrogio Lorenzetti painted his frescoes in the Palazzo Pubblico and Duccio his Maestà, now in the Museo dell'Opera. The nearby hill-town of San Gimignano is another that seems gloriously trapped in the 1300s—but it is a popular tour stop, so arrive early or stay late to enjoy it at its best.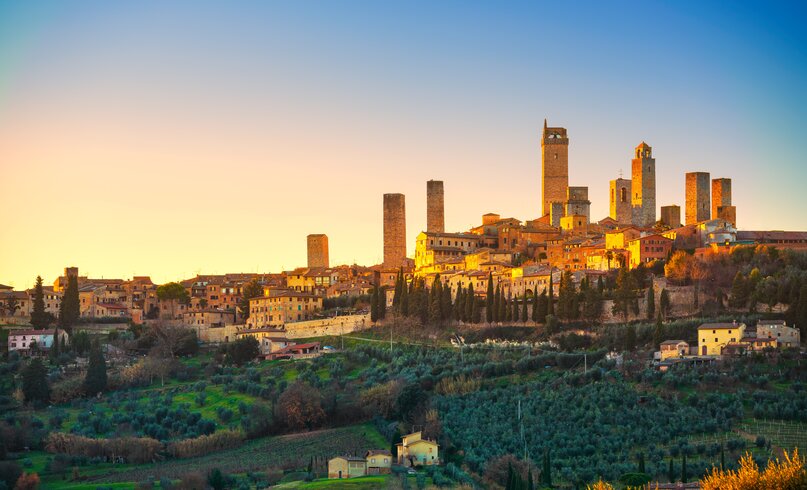 Nature
The Chianti is blessed with an abundance of natural beauty: pack your camera, rent bikes, and cycle the small roads that veer away from the 'Chiantigiana', the main north–south route (SS222 on a map). The best place to see how all that nature has, for centuries, been nurtured is at a winery. Many are happy to offer cellar tours, but for the top estates you should book a week ahead.
Please note:
From approximately October to December it is the traditional hunting season in the rural areas of Tuscany, Umbria and Lazio and hunters are free to roam about the fields and woods belonging to private properties as long as they keep 150 meters away from houses.