Selinunte and Western Sicily holiday guide
While still having a rich Italian heritage in food, history and culture, the west of Sicily has a noticeable African influence. Even with this, this area is still famous for an Italian tradition – winemaking – and is the home of the sweet desert wine, Marsala. The nightlife is something to experience, with family run restaurants popping up on the streets in the evening, showcasing a menu of freshly caught seafood, and other local dishes. But don't forget about the days. Whatever interests you, there is something to see - from thermal baths and beaches to island trips and historical monuments.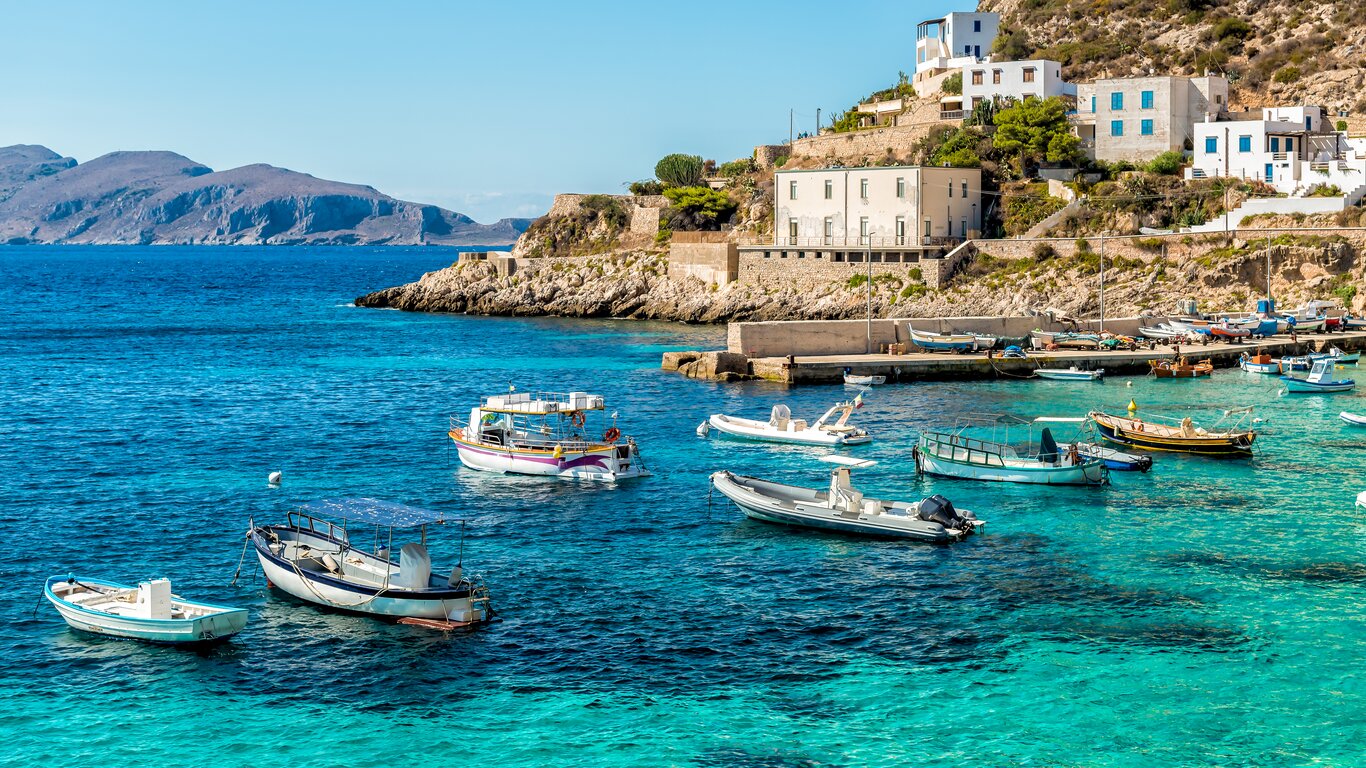 Coast
Menfi's tourist industry is based around the seaside – featuring a number of suitably magnificent beaches, such as Porto Palo, Capparrina and Lido di Porto Palo. All are clean and have ample facilities. A little further up the coastline is Trapani, with its hugely important harbour used for trade since ancient times. It is also a gateway to the Aegadian Islands, a group of five small mountainous islands in the Mediterranean Sea. From Trapani, you can take a 10 minute trip by cable car to the mountain town of Erice. From here, on a good day, you can see all the way across the ocean to Africa.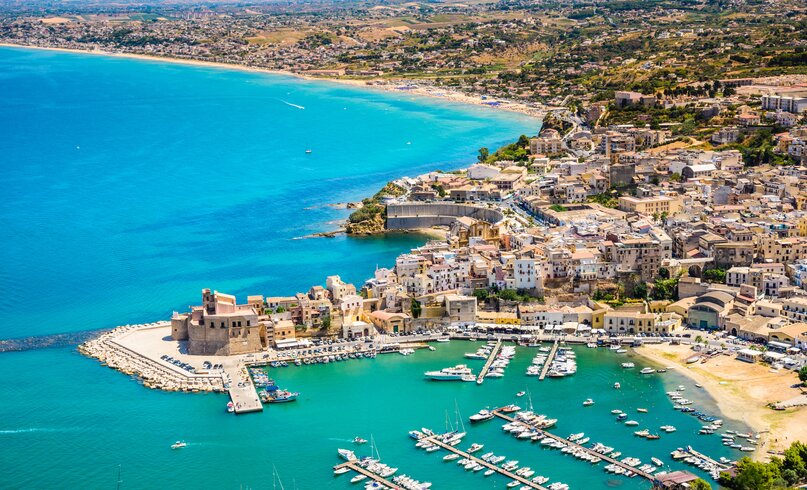 Arts and culture
Sadly, an earthquake in 1968 destroyed many of Menfi's magnificent monuments, including the 18th century cathedral church and the Castle of Burgimilluso in the Old Town. The 13th century St Margaret's church has fared better. Dug into rock by Byzantine monks, the fascinating monument includes frescoes, a vault and two altars. Further east along the coast is the town of Sciacca. As well as ceramic making, Sciacca is renowned for its thermal baths. It is said that the water, and mud baths are able to heal skin and respiratory ailments. The town also holds an annual carnival with the celebratory display of music, masks and streamers.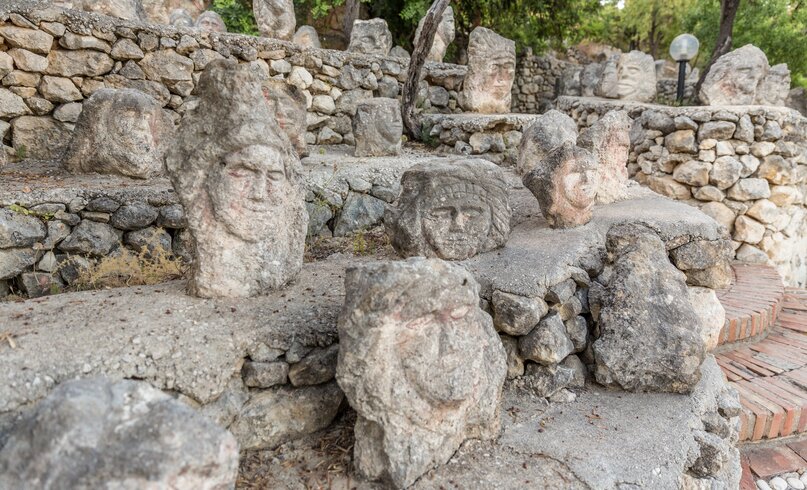 Nightlife and entertainment
Menfi really comes into its own at night. The old courtyards in Vittoria Street are decorated with lamps, candles and fabrics and are dotted with small restaurants, where often the chef is the nonna (grandmother). If you prefer an evening on the seafront, Sciacca, an old spa town has a selection of bars and restaurants serving fresh fish, as well as the traditional pizzerias and bars in the upper part of town. For a livelier evening, the island's capital, Palermo is a little over 80km away. However, as a relaxing location, the western coast is perfect. Every fishing village and seaside town has something to offer – from freshly caught seafood to locally produced wines coupled with a friendly and charming atmosphere.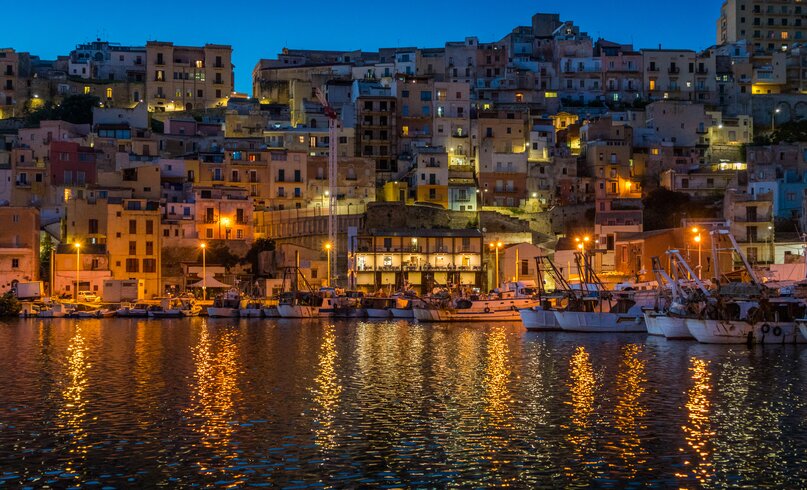 Eating and drinking in western Sicily
Western Sicily is known for its North African / Sicilian blend of cuisine – with traditional dishes like couscous, sorbet, marzipan, candied fruit and honey. Local specialities include dishes made with sardines, arancini (rice balls), saffron, swordfish, almond-based recipes and of course, fresh pasta. Menfi is particularly renowned for its oil made from Nocellara olives and its wine produced from local vineyards. It is home to Sicily's oldest wine festival which features wine and food workshops, appearances by Sicilian chefs and tours of wineries and vineyards. The world famous Marsala also has its heritage in the western part of the island.
The nearby hidden gem of Selinunte is nestled between the valleys of the Belice and Modione rivers. On the seafront here you will find the noteworthy restaurant, Da Vittorio, thought to be Michellin starred Italian chef, Giorgio Locatelli's favourite eatery. Venture slightly inland to find Erice. Meander down this unforgettable hill-town's cobbled streets to find a delight of pastry shops serving mouth-watering handmade sweets, biscuits and other tempting desserts.