Kalami, Kouloura, and Yialiskari holiday guide
Kalami, Kouloura, and Yialiskari are among the prettiest villages on Corfu's north-east coast. Their collective character attracted writer Lawrence Durrell to the area before World War II. In Kalami you can eat and sleep in the White House, where Durrell and his wife settled, and view memorabilia and cuttings about the man. Kouloura, in the next bay, has a nautical feel, the oldest harbour on that coast, dating from Byzantine times, and is protected by a stone wall. Yialiskari holidays are usually spent on the village's sandy beach; it is sheltered by impressive rocks that plunge straight into the sea.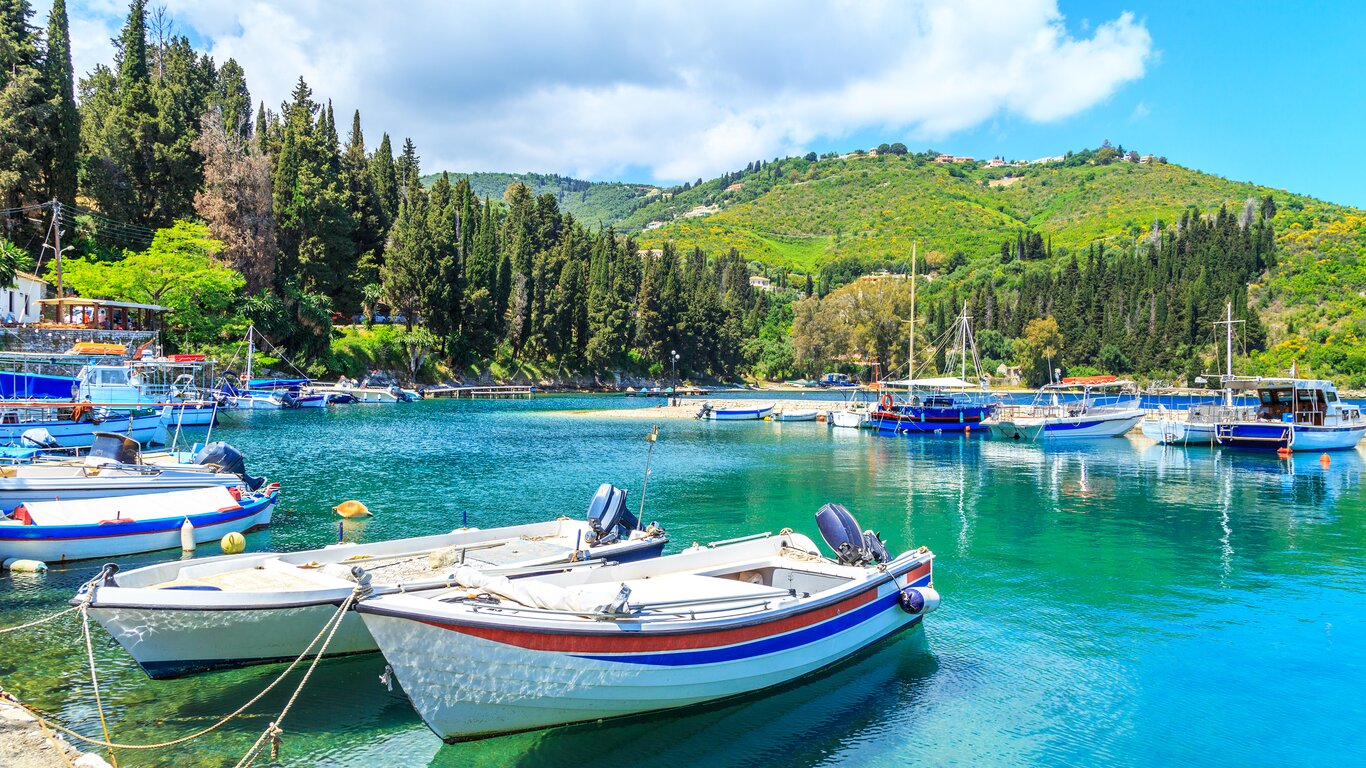 Beaches and rural features
Kalami's graded shingle and sand beach has old-style lamp standards, a jetty, wooded headlands, and the White House, 'like a dice on a rock'. Kouloura's wooden jetties are piled with fishing nets against a curtain of cypress trees. Where the road arrives at the harbour, there is a taverna terrace, steps down to the quay, and the ornate gates of a 17th-century Venetian mansion. Yialiskari's sandy beach lies at the bottom of a steep incline, and is shaded by the cliffs from midday onwards.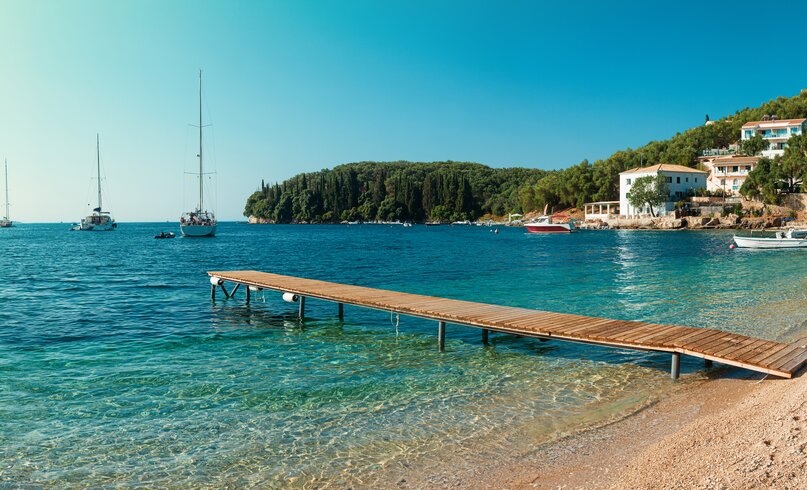 Things to do
These three villages offer plenty of seaside pleasures: the swimming, snorkelling, sunbathing, eating, and drinking are all top-quality. Laze in the sun and read Durrell's book Prospero's Cell, which describes Corfu just before World War II. And do what the Durrells loved to do: mess about in boats. Watch as big yachts slide in and out of Kouloura, and local fishermen mend their nets.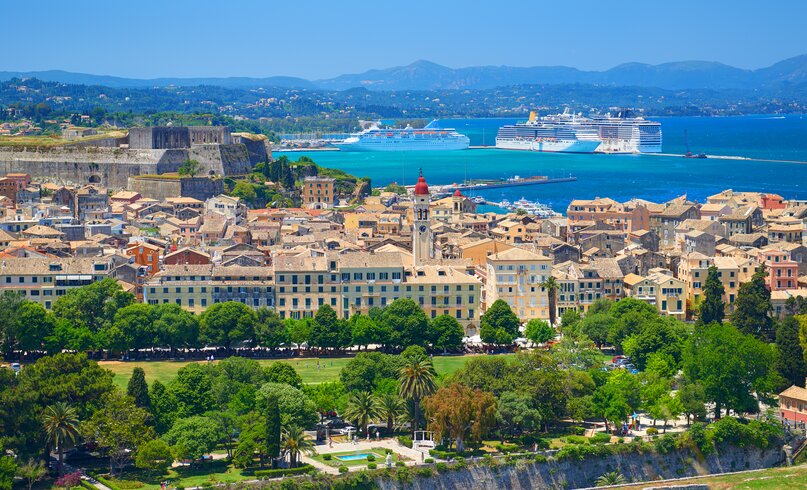 Eating and drinking
There are many places in Kalami (and one in Kouloura) to eat locally-caught seafood: whitebait or calamari, perhaps, accompanied by a village salad and fresh local bread. Wash it down with an icy lager or a carafe of local wine to the sound of the water lapping the beach or the distant burble of a motorboat's engine.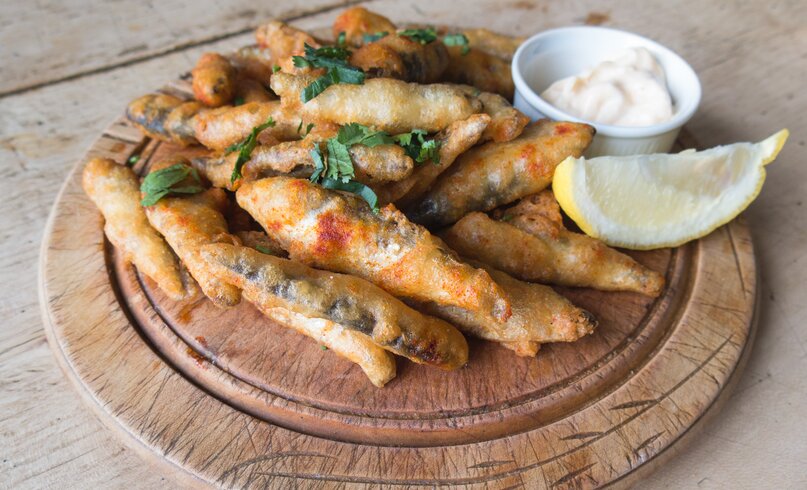 History in Kalami, Kouloura, and Yialiskari
Kalami's main claim to fame is its connection with English writer Lawrence Durrell and his young wife. They came to Corfu with Lawrence's mother and his siblings, including his brother Gerald, who became a famous naturalist and wrote three popular books about the period. The whole family settled in Kondokali, just north of Corfu Town, but then Lawrence and Nancy moved into the White House just up the coast.  Kalami was the setting for the 1978 film The Greek Tycoon and 1981 Bond film, For Your Eyes Only.
INSPIRATION FOR YOUR GREECE VILLA HOLIDAY