St Stephano holiday guide
As you navigate the winding hill dotted with olive trees and beehives, St Stephano glimpsed far below looks every bit the archetypal Greek fishing village. Lining a horseshoe-shaped bay facing the Albanian mountains, it is a scattering of houses, a succession of tavernas, and a series of jetties, all set in a wooded amphitheatre dotted with elegant villas and cypress trees. It is striking, yet still has working fishing boats; a St Stephano holiday is a retreat of simple pleasures.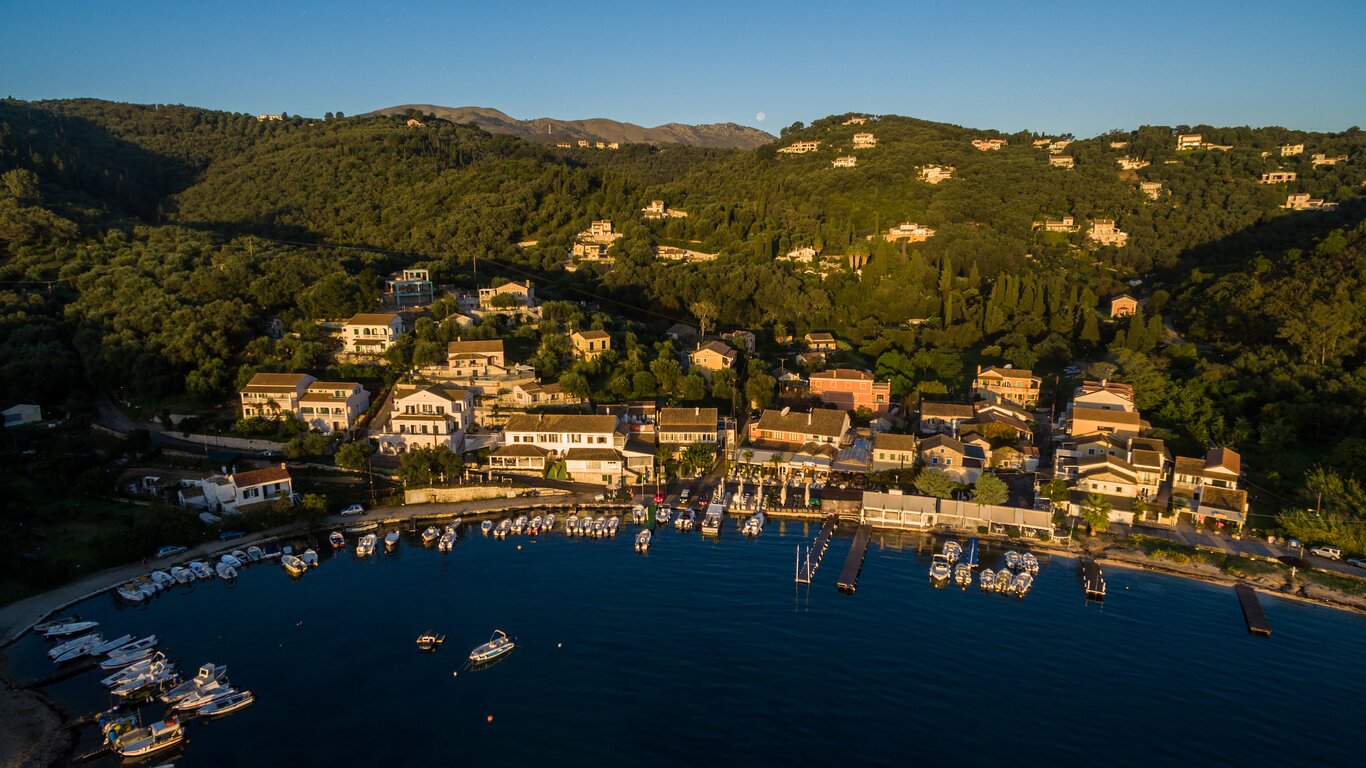 Things to do in St Stephano 
Explore the village
Aside from relaxing at your villa, there is blissfully little to do in St Stephano itself—stroll around the bay, chat to the fishermen, have a dip off the tiny beach, or buy provisions in the village shop. It is ideally placed, though, to explore the fishing villages to the north (Avlaki, Kalamaki and others), or the larger, livelier resorts—​—along the north coast, where there are shops and bars, and a couple of water parks.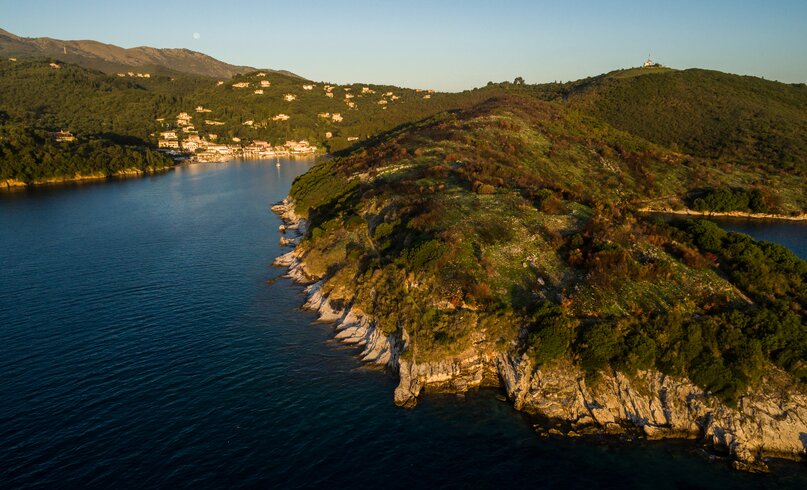 Relaxation in St Stephano
St Stephano has its own small beach tucked behind a taverna, in which olive oil was once made. At the opposite end of the bay, fishing boats are moored, and their owners, cigarettes hanging from lips, repair the nets that lie in piles on their decks. You will find the odd parasol and sun bed, and you can hire a boat for exploration further afield, but otherwise this is a perfect place in which to relax, not rush around.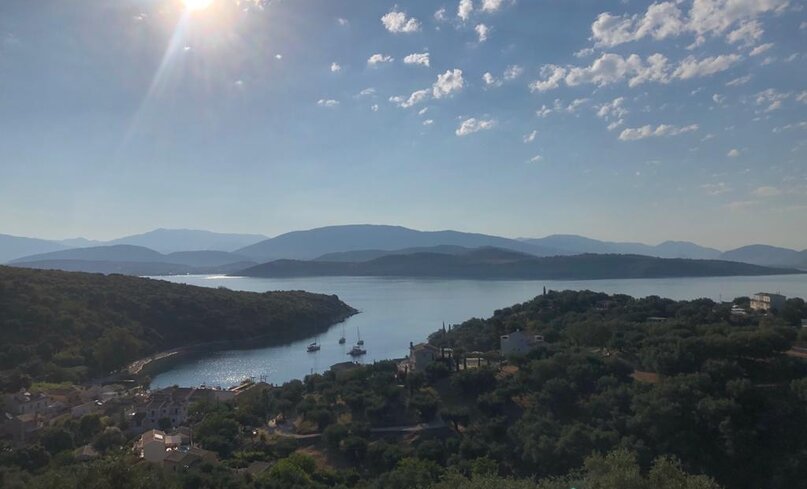 Nature in St Stephano
Nature around St Stephano is harnessed rather than wild. Note the beehives—simple boxes stacked on top of concrete bases—that, with the help of copious wildflowers (and of course bees) produce local honey. Olive groves have long black nets lying furled under the trees, in preparation for the harvest.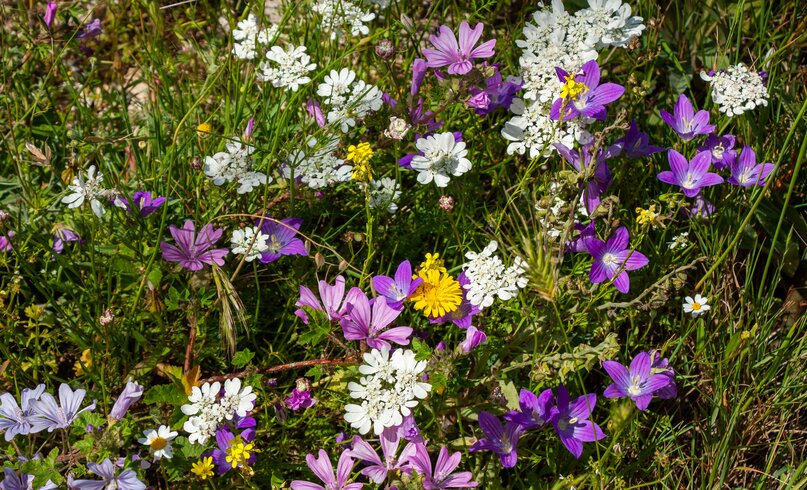 Eating and drinking in St Stephano
One of the greatest pleasures to enjoy whilst on holiday in St Stephano, and an integral part of Greek culture - the tavernas. And it is not just for the fresh fish, the delicious grilled meats, and lashings of local wine; but also views over the foothills of Mount Pantocrator and the mountains behind the Albanian resort of Ksamil across the water. Fishing boats come and go, and yachts drop anchor so their owners can skull ashore to eat. Even more fun for onlookers can be their attempts, after dining well and drinking better, to negotiate a return to the mother ship.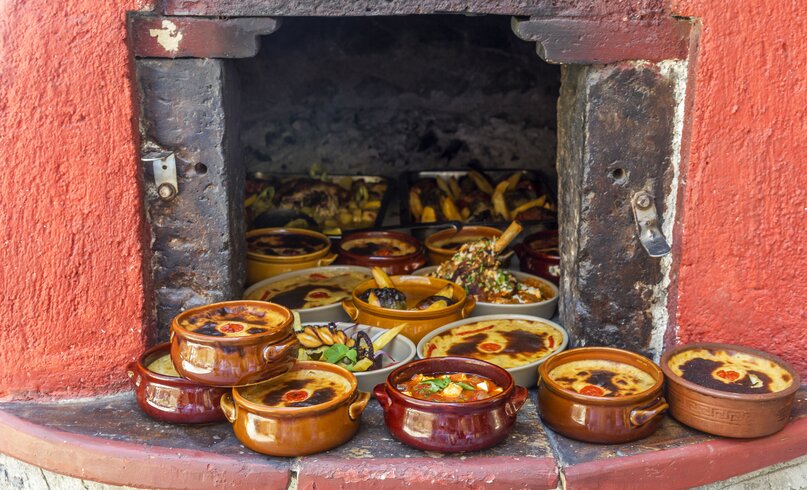 INSPIRATION FOR YOUR GREECE VILLA HOLIDAY