Kerasia holiday guide
Lying between St Stephano and Kouloura, Kerasia is one of the prettiest little coves along this idyllic stretch of coast. Shelving shingle, crystal waters, a couple of boat jetties, and a taverna are all contained within a sweep of bay between two rocky headlands, all backed by eucalyptus and olive groves. Kerasia holidays are ideal for anyone who wants to get away from it all: families with young children, couples who want to chill out together, or older folk looking for somewhere to enjoy the Greek climate and laid-back daily routine.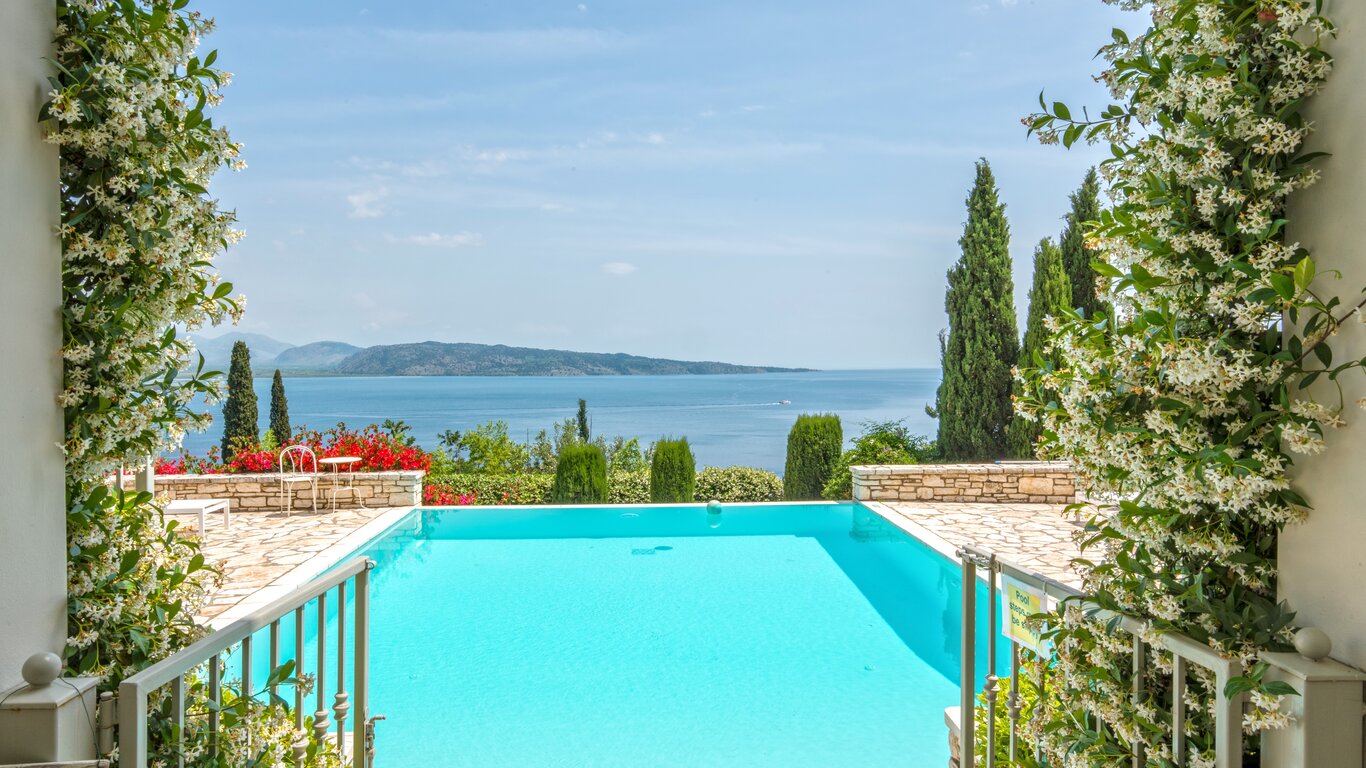 Beaches and rural features in Kerasia
Kerasia is the quiet beach par excellence, with plenty of sunbeds and parasols; safe bathing and rocks to explore; a taverna for a beer or soft drinks, lunch, or dinner; even a small shop selling basic supplies. Behind the beach, woods of olive, eucalyptus, Judas, and cypress trees cover the headlands that protect the bay.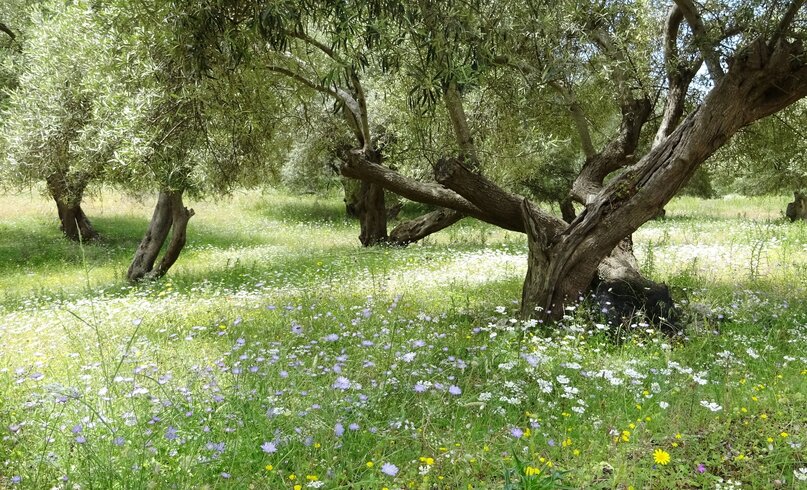 Things to do
Work on the tan, read, swim, eat, drink, and think; watch the occasional boat drop anchor; or just stroll and enjoy the scenery—what more could you want? For a slightly wider range of facilities—a choice of tavernas, a small mini-market, a small man-made beach, and  fishermen to watch—St Stephano is a short walk or a few minutes' drive away, and Kassiopi's bars, restaurants, and water-sports galore are not much further away.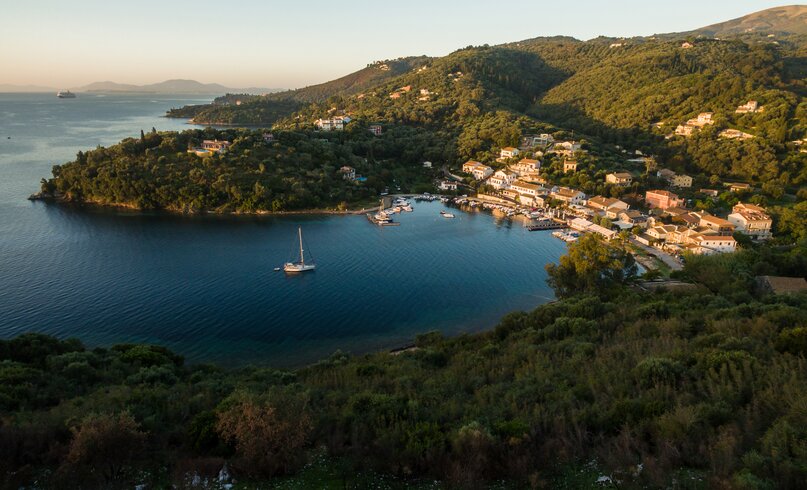 Eating and drinking
You have two options right on the beach: eat and drink at the single taverna, or bring your own picnic. In the former, whitebait and red mullet are always tasty, as are the grilled meat and multiple dishes of the mezze. It is true that the mansion of the super-rich Rothschilds is nearby, but do not rely on an invitation to tea.
History
In the immediate aftermath of World War II, two Royal Navy destroyers were damaged by mines off Kerasia. They limped into harbour, but there were many casualties onboard. A sweep of the channel revealed that the mines were not German or Italian, as expected; they were brand new, and probably Albanian. The case went to the International Court, which found for Britain, but no apology was ever received, and a fine imposed by the court was never paid.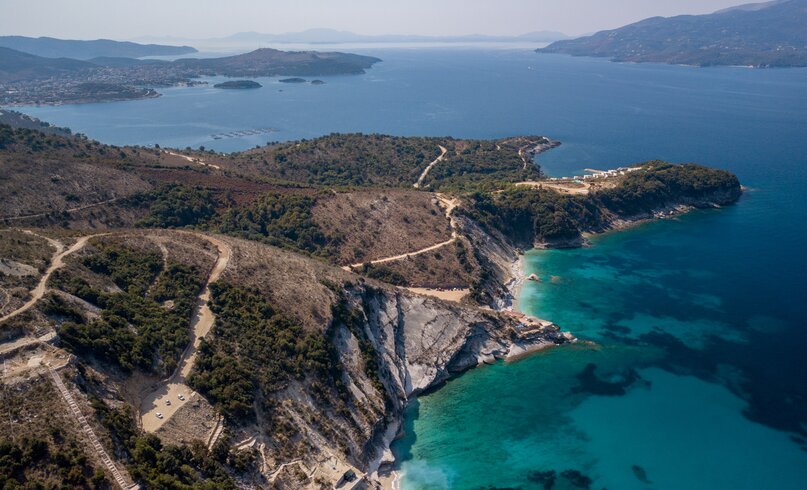 INSPIRATION FOR YOUR GREECE VILLA HOLIDAY