Kassiopi & Kelia holiday guide
Capital of Corfu's north-east, Kassiopi is a thriving harbour and resort. Within a ring of souvenir and beach shops, it has a heart of gold: a cleanly-paved harbour, well-tended gardens, benches for the weary, and smart shops, restaurants, and cafés - all within easy reach of our wonderful villas. Pleasure craft and cruise boats jostle for mooring space with small trawlers. Canons point out to sea, their threat long faded, against a backdrop of stylish Kassiopi villas and apartments rising in terraces from the harbour. A holiday in the hamlet of Kelia lies on the hillside above, within walking distance of the town.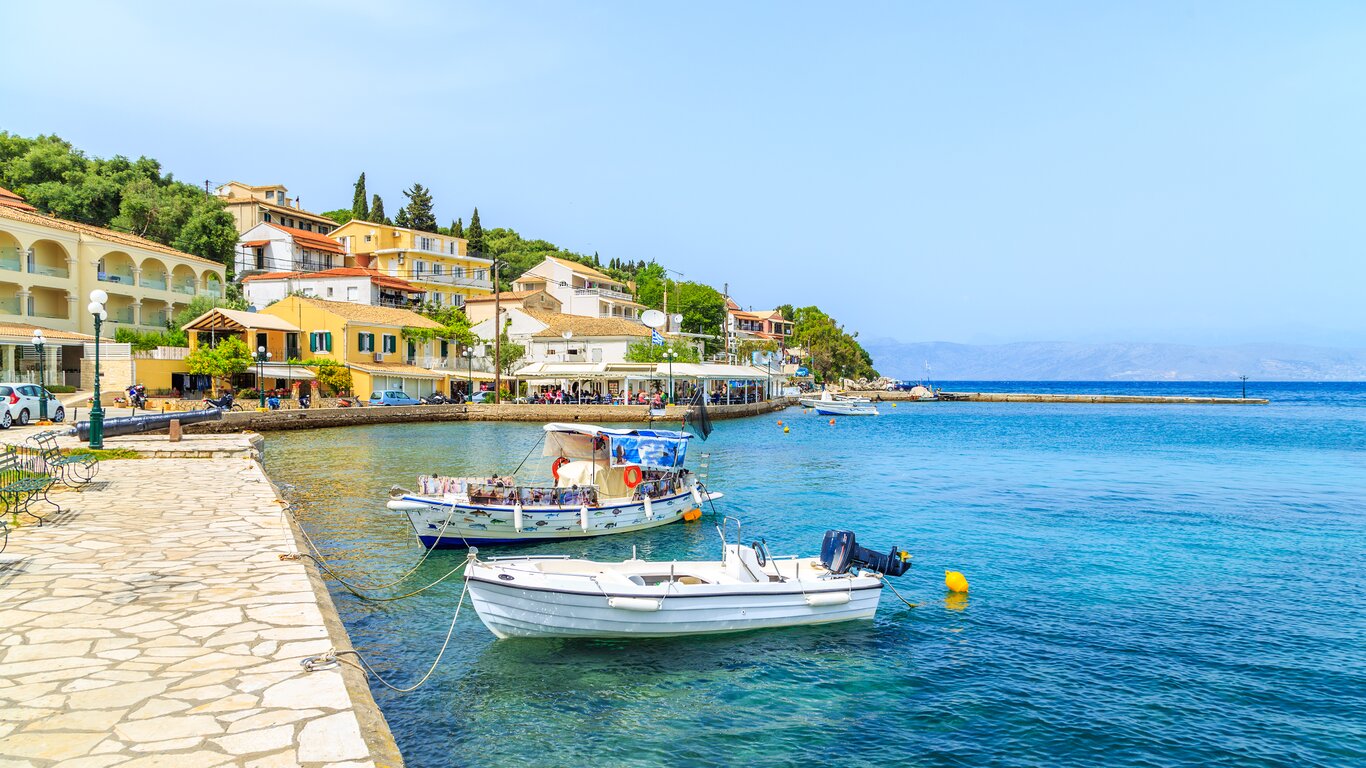 Things to do
Beaches
Spreading over the neck of a rocky peninsula, Kassiopi has a large beach (Kalamionas) on the opposite side of the isthmus from the port, and access elsewhere on the peninsula to oodles of little bays and beaches. You can do this on foot from your villa, or hire a boat from the harbour and putter along the coast.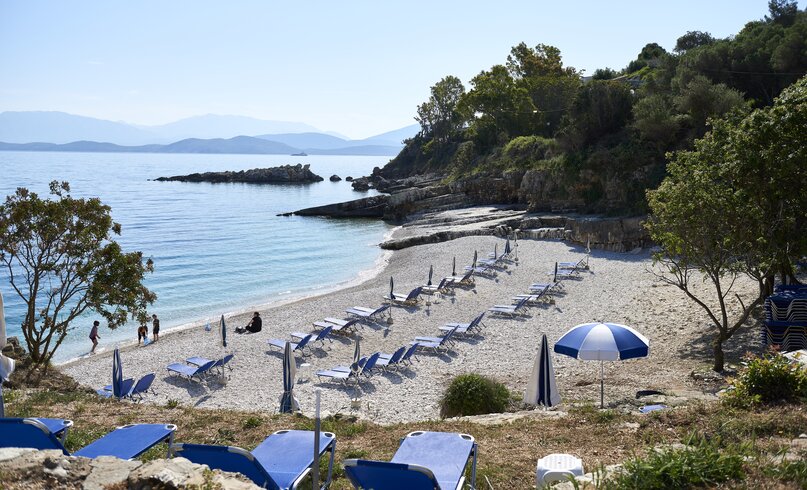 Eating, drinking and shopping
A bustling little port with streets to wander, with shops selling holiday souvenirs and local embroidery to visit, Kassiopi has lots of places to eat and drink, and a lively nightlife. Away from your villa, in the harbour you can sign up for diving expeditions and trips along the coast and out to sea, and the town has a hinterland of woodland, headlands, and bays to explore on foot or horseback.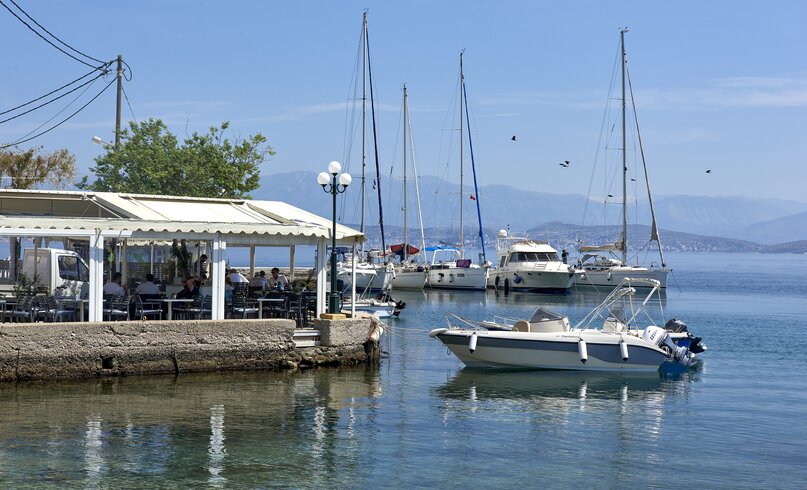 Explore further afield
In addition to the ubiquitous souvenirs and beach-goods, Kassiopi is second only to Corfu Town for the variety of its shops, perhaps because this is the most prosperous part of the island. Look out for leather goods, lace and embroidered linen, ceramics, and jewellery. The town has a good range of cafés and restaurants, if you fancy an afternoon exploring another part of the island on your holiday.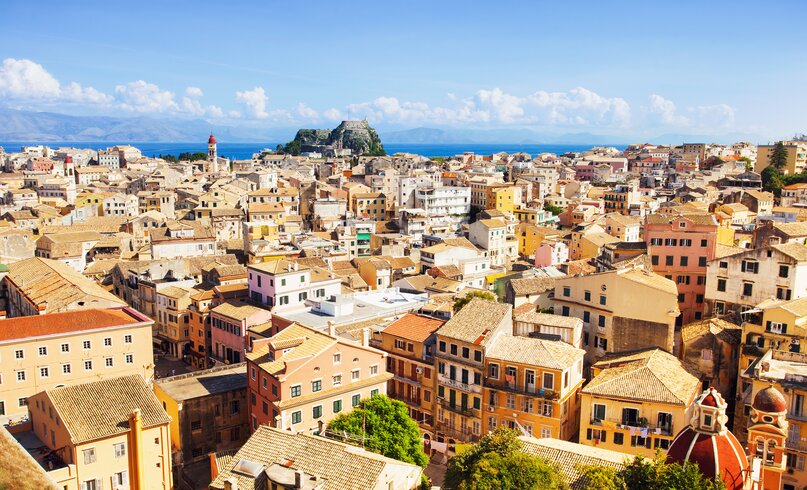 History
Kassiopi was fortified by the Romans—the Emperor Tiberius had a villa here, and the town was visited by both Cicero and Nero. The Roman fort on the headland was further developed by the Byzantines and destroyed by the Venetians—its ruins, floodlit at night, hunker fetchingly above the town. The 16th-century church of Panayia Kassopitra was supposedly built on the remains of an ancient Greek temple dedicated to Zeus; it's a pretty place to stop off and explore just off the main street in the village.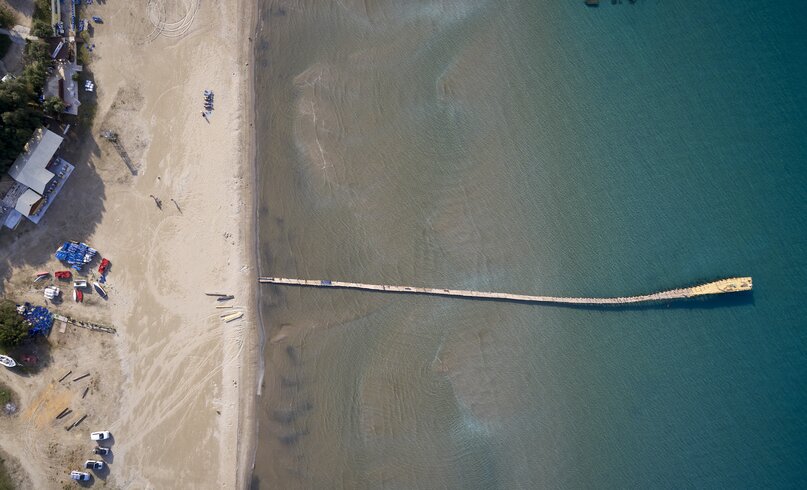 INSPIRATION FOR YOUR GREECE VILLA HOLIDAY