Kalamaki, Perithia & Agios Ioannis holiday guide
Corfu's north coast, where the lower slopes of its highest mountain Pantocrator sink below the waves, is gentler than the north-east, and provides excellent bathing too. The stretch between Kalamaki and St. Spiridion faces the mountains of Albania stacked up across the straits; it is quiet and user-friendly, yet close enough to buzzing towns like Kassiopi and Roda for tastes of a party atmosphere. A holiday in Perithia, puts you in the island's oldest village, sitting three kilometres behind and well above the coast, about half-way to Pantocrator's summit.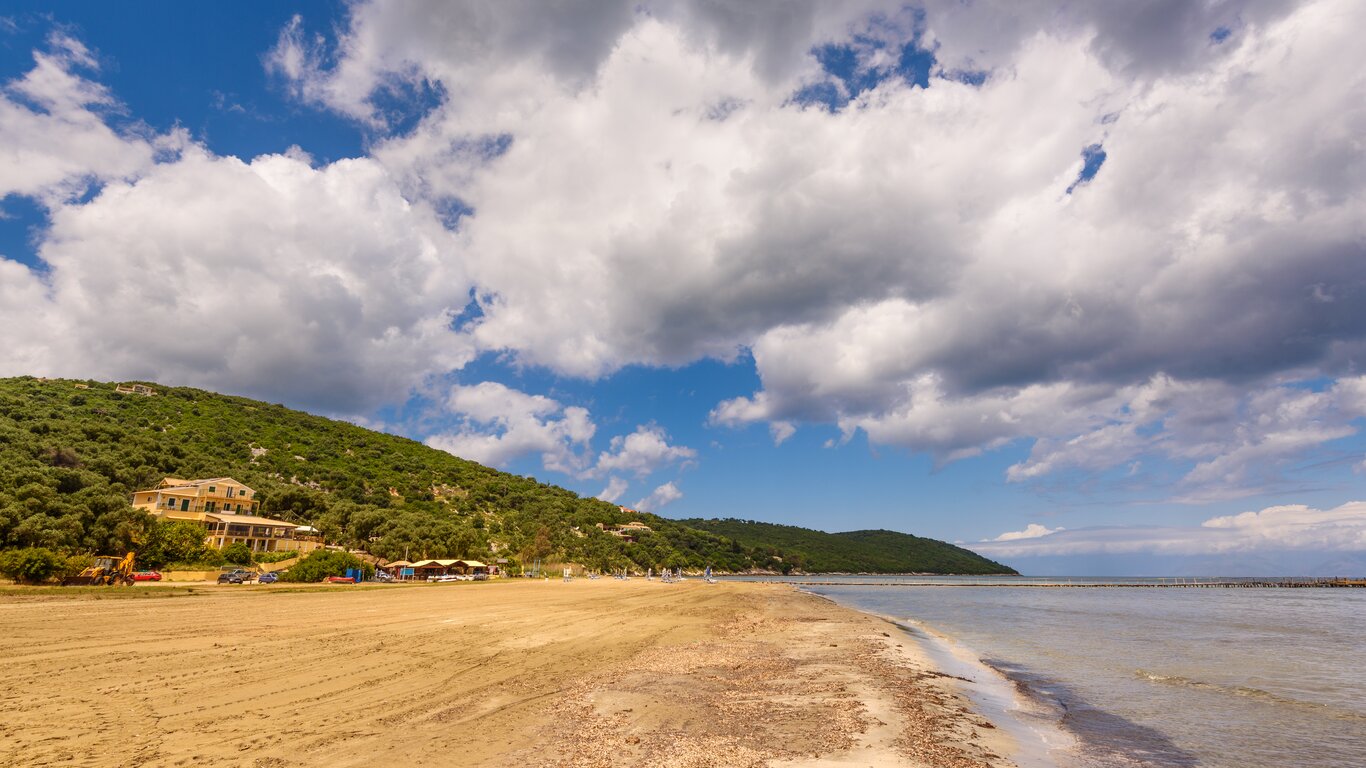 Things to do 
Beaches in Kalamaki, Perithia and Agios Ioannis
The Blue Flag beaches at Kalamaki then St. Spiridion, out towards Corfu's most northerly point, are long and sandy with plenty of room for building sandcastles. They are lapped on one side by shallow sea, which provides safe bathing, and on the other by olive groves. Both villages are ideal for a family beach break; many of our villas offer breathtaking views out to sea and towards the mountains of Albania.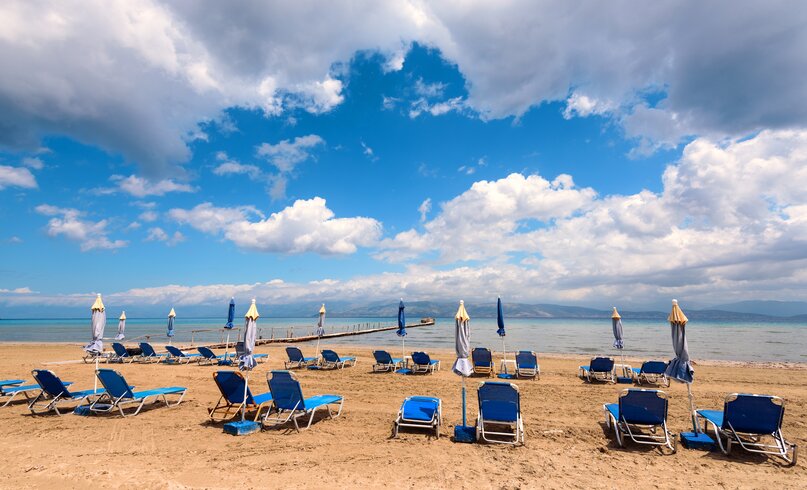 Activities in Kalamaki, Perithia and Agios Ioannis
Away from your villa, for a different Corfu experience, head up the mountain to 14th-century Perithia, and explore its abandoned houses, stripped of their inhabitants by generations of depopulation.  Old Perithia continues to be an enchanting discovery for visitors from all over the world interested in the island's history. Beyond it lies the summit of Mount Pantokrator, with views of the whole island, the mountains of Albania, and even the Italian coast, nearly 130km way.Those looking to hike should allow about an hour to reach the summit. Meanwhile, anyone hoping to enjoy water-based activities, such as a day out exploring the Ionian can hire a boat from nearby Kassiopi.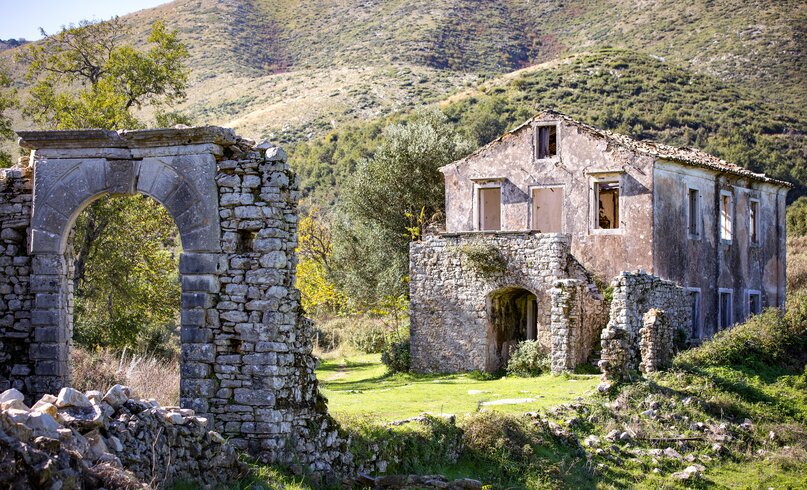 Eating and drinking in Kalamaki, Perithia and Agios Ioannis
Relaxation is the order of the day on a Corfu villa holiday: long drinks at the beach, then al fresco dining with the stars and Albania's lights twinkling. Kalamaki, St. Spiridion, and Perithia offer food similar in type: Greek staples such as mezzedes (small dishes of meat, fish, and vegetables), kleftiko (lamb cooked slowly in an outdoor oven), and sheftalia (a spicy baked sausage), with wine sometimes served in old-fashioned aluminium containers. Kalamaki and St. Spridion go in for village tavernas or terraced al fresco dining overlooking the sea. Perithia's elevation, on the other hand, gives views across the whole of the north-east coast to the mountains opposite.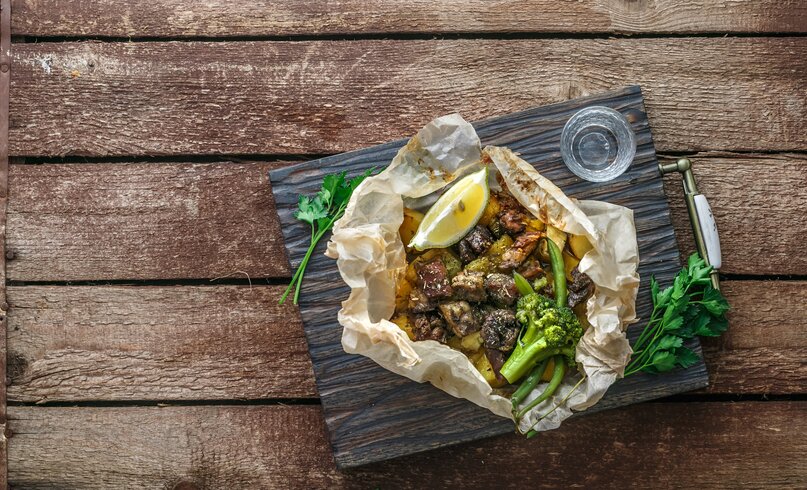 inspiration for your greece villa holiday