Deià holiday guide
Deià is a fairytale village of green-shuttered, warm-toned houses that has become a hideaway for millionaires and celebrities. An escape to Deia is all about soaking up the Mediterranean sun, eating good food and gazing upon extraordinary views. Located in the shadow of the Teix mountain, much of Deià's idyllic charm lies in its calm, quiet atmosphere and picturesque natural surroundings. A thirty-minute stroll from the village will lead you down to Cala Deià, a rocky little cove with a pleasant shingle beach. With its impressive seascapes and mountainous skylines, The area surrounding Deià is also an incredibly rewarding place to go walking and cycling.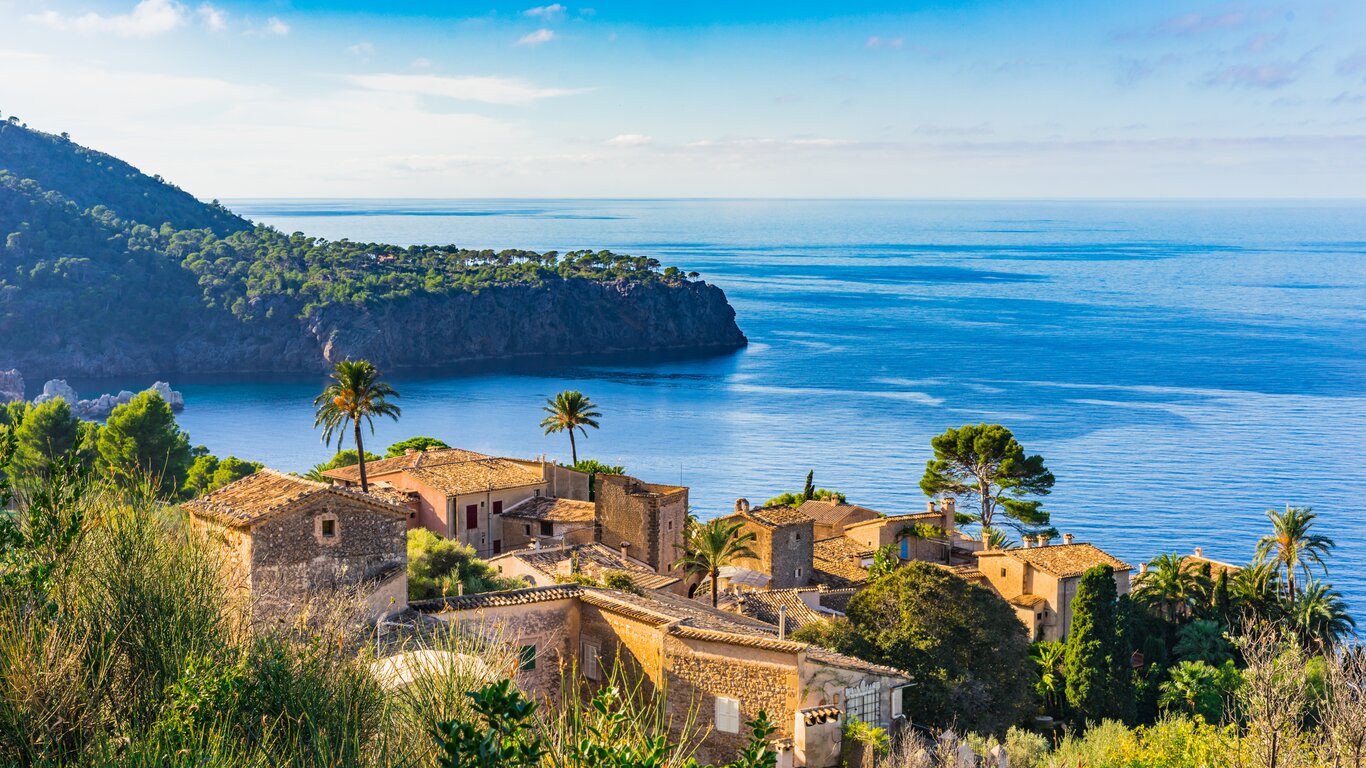 Things to do in Deià
GET LOST IN NARROW STREETS
This romantic little village is absolutely perfect for getting lost in.There are plenty of charming boutiques, galleries and shops in the village, as well as brilliant eateries. It's well worth spending an afternoon strolling around, finding hidden gems and admiring the old stone houses tucked away in narrow alleys. Gastronomes will adore Es Forn, a little grocery store at the centre of Deia which is crammed with all sorts of produce and treats. Deia's old whitewashed buildings now occupy little ateliers and intriguing art galleries, as well as boutiques selling pottery, paintings and jewellery - the perfect spot to pick up some souvenirs. Make sure to follow the winding road up to the church for some picture-perfect sea views. The Sa Tafona Art gallery can be found at the hotel La Residencia, which regularly displays works by local artistic talent.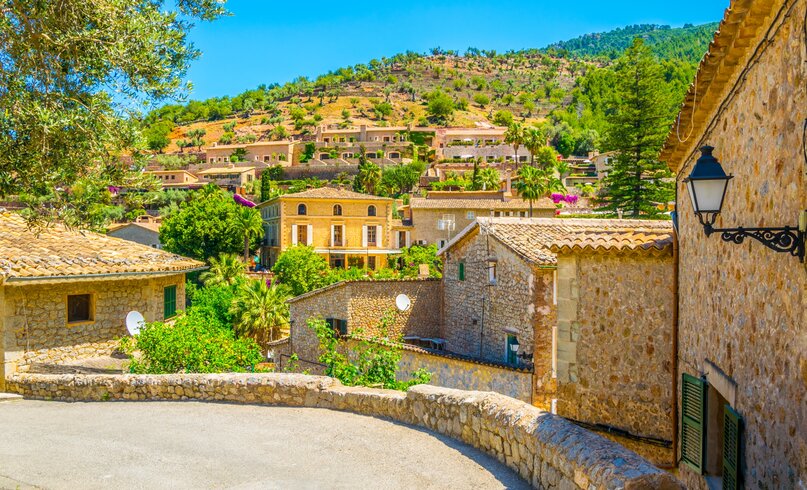 STEP BACK IN TIME
The steep valley in which Deia is nestled has been populated since prehistoric times, when early settlers resided in caves in the hillsides and drank from the natural springs. In the centre of the village, the Deia Archeological Museum and Research Centre is a hub for discovering the island's origins, with items such as tools and pottery on display. The home of war poet Robert Graves has been restored as a little museum, which has been dedicated to his life in Deia. The museum has been kept exactly how Graves and his wife would have lived in it. Have a wonder through his garden and absorb the atmosphere that made for such successful and inspiring works.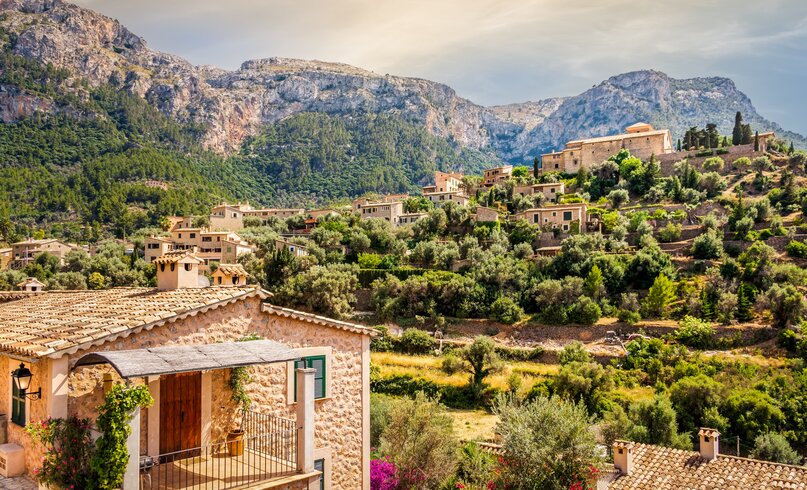 BE AT ONE WITH NATURE
The area surrounding Deia is diverse and beautiful. A hike from the village to Sa Foradada will lead you through stone tracks, rock formations and lush groves. On your excursion, why not take a break at the Son Marroig estate, known for its palatial architecture. This trek can be steep in some places, but the views are well worth it. Head on to find a lovely restaurant near the cliff edge where you can fuel up on steaming paella cooked over a wood fire. Just a thirty minute walk from the village, you'll find Cala Deia, a quaint and rugged beach lapping with turquoise waters, rock pools and encircling pine forest. Quite understandably, this has become a popular spot for artists hoping to capture Mallorca's natural beauty.
EATING AND DRINKING IN DEIA
Though Deia is a small village, there is an excellent choice of restaurants serving both local and international cuisine including Asian-fusion at Nama and Mediterranean at Sebastian's. Michelin-starred Es Racó d'Es Teix is one for keen foodies. Nama Bar is a must-visit cocktail bar created by British designer Matthew Williamson. Each drink is paired with a vibrant print. For holidaymakers who adore dinner with a view, the uber-elegant setting of La Residencia is where to go. On a sunny afternoon, you can enjoy freshly-baked scones in the gardens, with a backdrop of the sea and mountain plateau. There are several bustling bars in Deia, buzzing with locals and visitors alike. Enjoy live music, generously served spirits and a relaxed atmosphere - especially on saturday nights.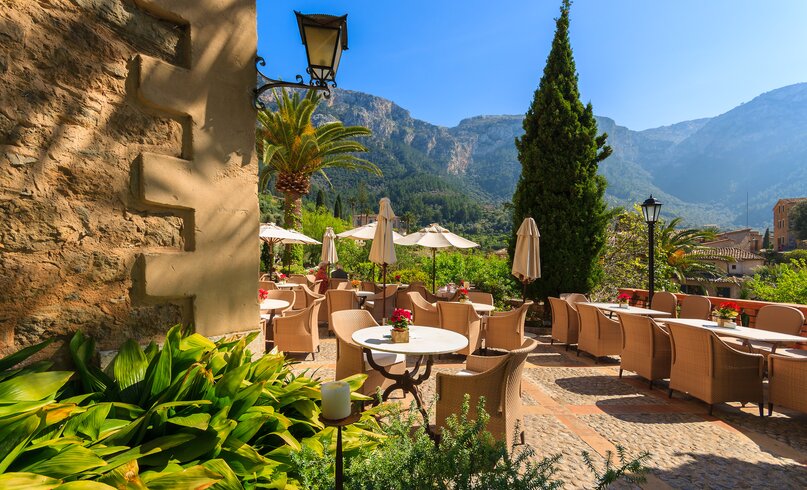 When to go to Deià
With an average of 300 days of sunshine each year, the weather is one of many appealing reasons for a villa holiday in Mallorca. Hot summers are ideal for beach holidays, while spring and autumn are equally pleasant seasons to visit, particularly popular with cyclists. The majority of our properties are available from April until early October.