Siracusa and South Sicily holiday guide
As one of the quieter destinations on the diverse island of Sicily, the south is home to some of the top, one and two Michelin star restaurants in the country. And it's no wonder, with the abundance of beautiful local produce available. As in all parts of Sicily, there is a contrast in landscape from the marshland of Vendicari to the rebuilt towns of Noto and Ragusa. Siracusa has a tradition in making puppets - buy one as a souvenir or visit the puppet theatre for some light entertainment. Or try out the range of restaurants, bars and tours for a relaxing evening with friends.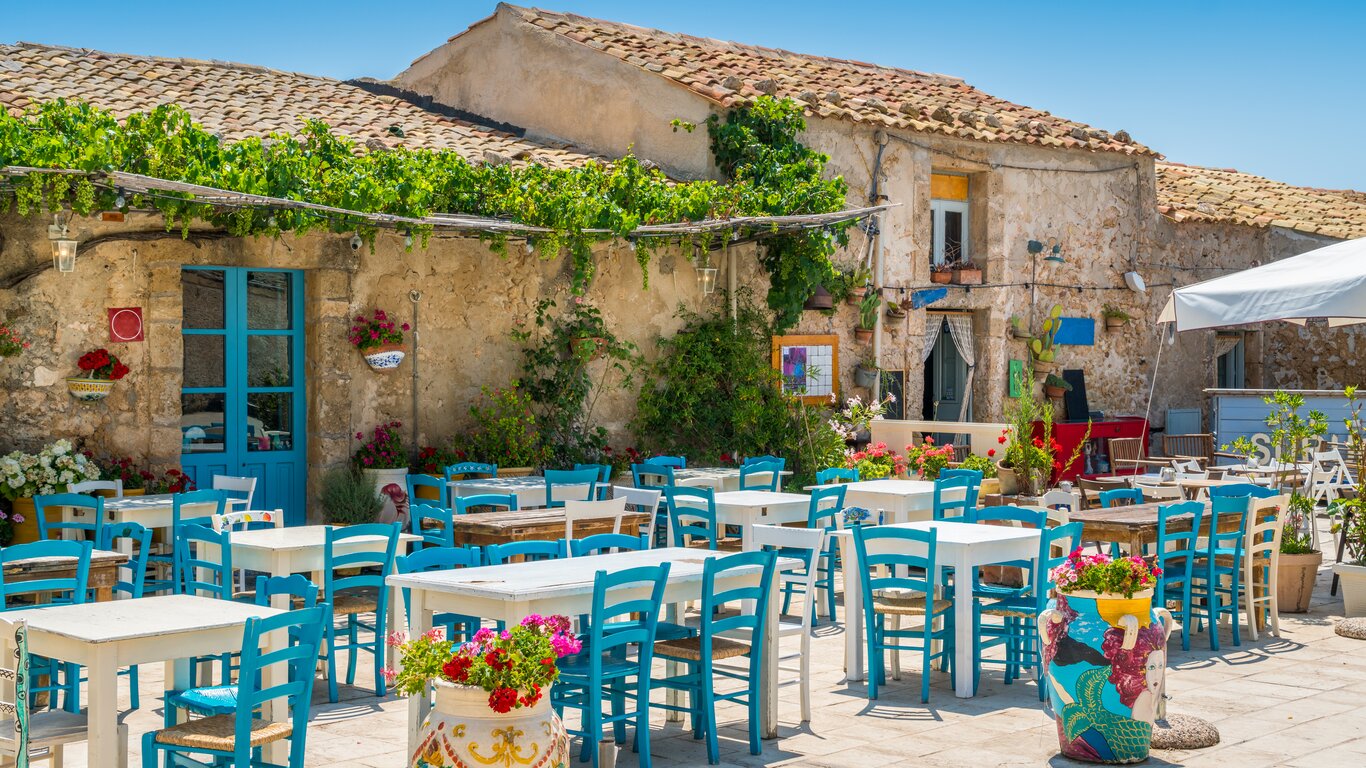 Shopping
If you enjoy shopping for souvenirs, you will not be disappointed by the range of boutique shops showcasing original gift ideas. Syracuse is well-known for papyrus and local pottery so look out for this on your travels, as well as traditionally crafted specialities like wooden puppets or pupi. The markets are the best place for an authentic shopping experience. The bigger ones sell clothes, shoes and bags. In Ortigia's outdoor market you will find fresh fruit, vegetables and seafood.

Whatever town you are in, most attractions, shops and markets tend to be near the centre and easy to travel by foot, although Syracuse in particular has a good transport network.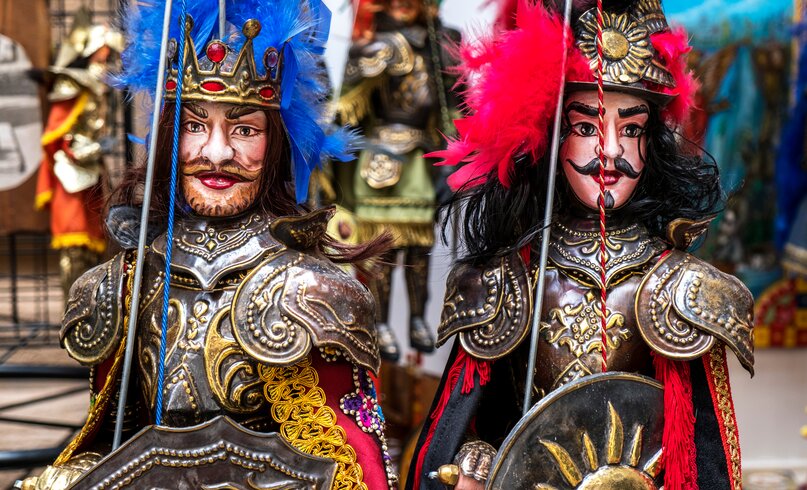 Eating and drinking in southern Sicily
Food connoisseurs will be in their element with a number of top Michelin star restaurants found in the area, particularly in Ragusa. For a more low key meal, there are the typical Sicilian cafes, bars, pizzerias and restaurants in towns and coastal locations, which are equally delightful and serve simple dishes from fresh local ingredients.
In the small town of Noto, not far from Syracuse, you will find some of the world's best gelato, with unusual flavours such tangerine and jasmine. Visit the bustling Ortigia food market in Syracuse for a truly authentic experience – sample local produce such as tomatoes, ripe blood-red oranges and cheeses. Cerasuolo di Vittoria, a blend of Frappato and Nero d'Avola grape varieties, is probably the most famous red wine from Ragusa. There are a number of other local wines, including the sweet Passito di Noto, made from Passito Bianco grapes, which has notes of honey.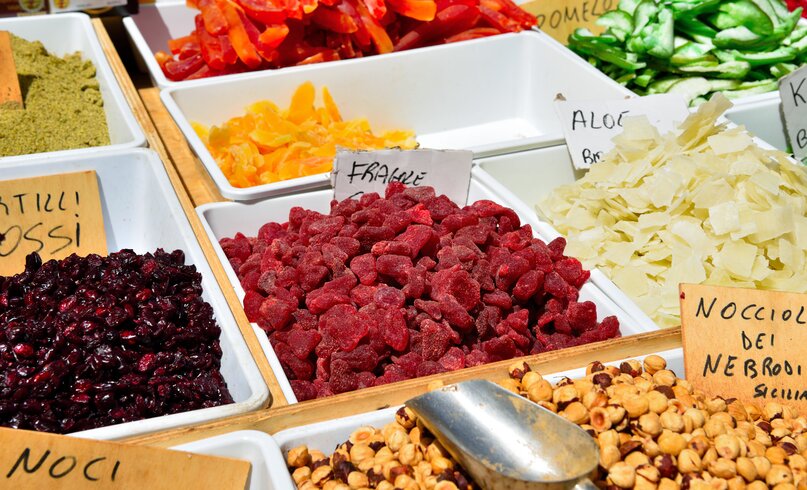 Arts and culture in southern Sicily
Aside from boasting Europe's southernmost marshland, Vendicari, the main attraction of southern Sicily is the architecture. The island of Ortigia is packed with Greek and Roman remains, medieval Norman buildings and relatively understated Baroque architecture. It is also home to Europe's longest surviving mikveh, a Jewish ritual bath. Syracuse boasts the imposing Teatro Greco, Archaeological Park Neapolis and museum, and Eurialo Castle in Belvedere. If you get a chance, visit the San Giovanni 4th century Crypt and Catacombs – larger than in Rome!
A little further west is Noto and Ragusa, two towns rebuilt after 17th century natural disasters with breath taking results. Baroque style Noto is an UNESCO Heritage site and Ragusa, rebuilt in two parts, has a castle and a charming disarray of houses and churches. On the third weekend of May, artists descend on Noto's enchanting streets for the Infiorata di Noto, one of the most colourful festivals anywhere in the world. For sun worshippers, visit Scoglitti, a small fishing village near Vittoria. It has one of the most extensive collections of beaches in Sicily including the beautiful sandy shores of Bianco Piccolo, Baia del Sole and Costa Fenicia.
Nightlife and entertainment
Puppets are a Sicilian tradition and the well-known puppet theatre, La Compagnia dei Pupari, in Syracuse is ideal for a family adventure. For wine lovers, there are a number of educational wine tasting tours and day trips to other parts of Sicily to enjoy.
Piazza del Duomo on Ortigia Island is a favourite spot for locals and tourists. There are bars around the square serving wine, beer and coffee and it is a perfect place to watch the world go by. Seafronts are also popular, with a number of good restaurants and bars. Out of the city the night life is much quieter but there is still the same friendliness and accommodation from restaurateurs and locals.