Chania holiday guide
When it comes to sheer character and beauty, many consider Crete to be a true Grecian gem. It's the country's largest island with contrasting landscapes, a distinct culture and an atmosphere immersed in charm. It also offers a treasure trove of riches from villages steeped in tradition, the landmark White Mountains, secluded coves and architecture from the pages of history through to delightful coastal areas and lively resorts. It is Chania that some say is the most enticing; this is where you'll find enchanting towns, a great range of beaches and pockets of local life untouched by the passage of time.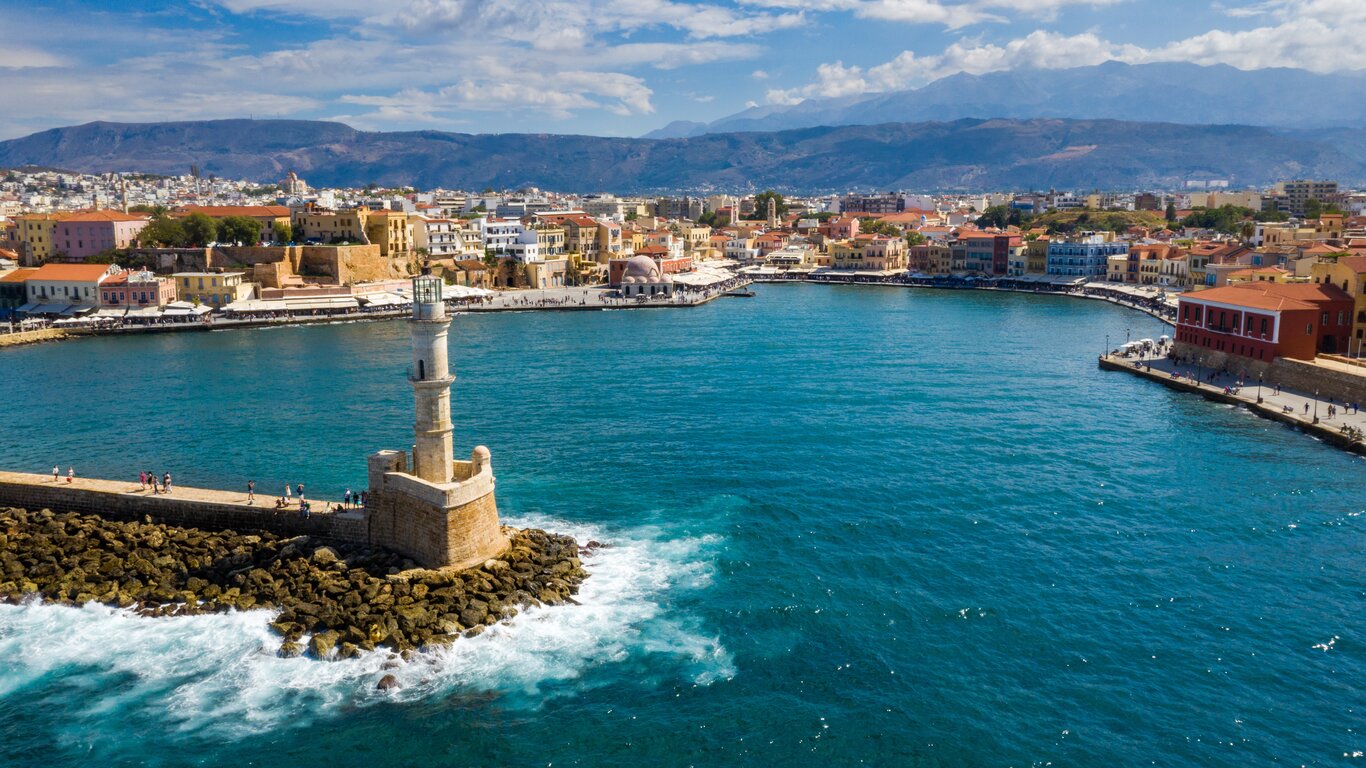 Things to do in Chania
PLACES TO EXPLORE
Chania, also known as Hania, is a familiar name to anyone with even a scant knowledge of Crete. This attractive city boasts colourful Venetian buildings, an enchanting harbour set against a backdrop of the White Mountains, and plenty of fine beaches - the perfect spot for a luxury villa holiday. Chania Old Town is a labyrinth of paved streets and winding alleys lined with quaint and colourful store fronts. Traditional tavernas, souvenir shops, cafés and bars are just a few of the interesting spots worth a visit. The Turkish neighbourhood of Chania's old town is definitely one to explore, an area which has recently rebranded from a quiet district to a vibrant and artsy hangout.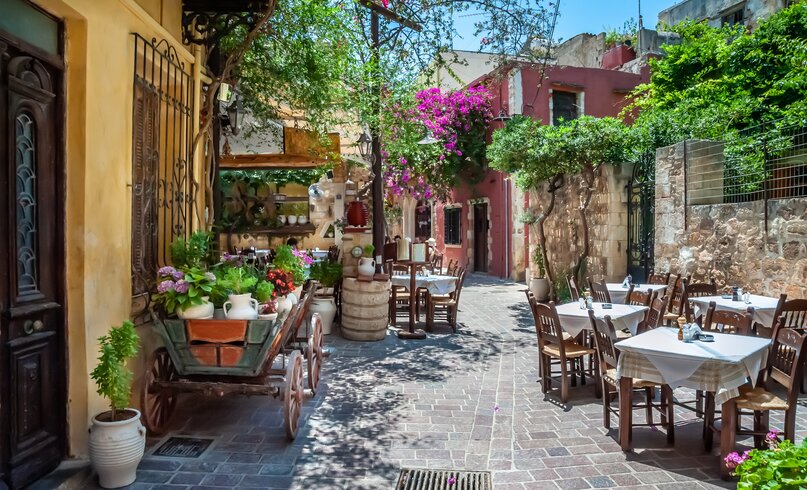 STROLLS BY THE SEA
Many of our villa holidays are accompanied by fabulous beaches, and along the northern coastline you'll find plenty of beautiful sandy beaches looking out onto dazzling crystalline waters, including Koum Kapi beach. In Old Town, visitors will notice the 21 metre-tall lighthouse which dominates the entrance of the old Venetian harbour. Though the lighthouse is located at the end of a long mole, the walk is well-worth the incredible views and is perfect for a romantic evening stroll on a Grecian couples getaway.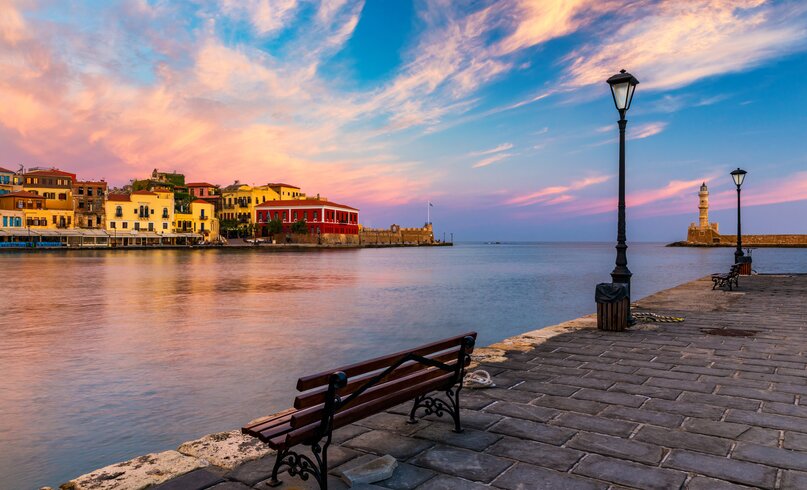 UNRAVEL FASCINATING HISTORY
Around the old Venetian harbour, you'll be able to unravel incredible history, dating back from the fascinating Minoan period to the Ottoman Turkish era. One of the best things to do to truly understand the many historical periods that Chania has gone through is to visit the Maritime Museum of Crete, the imposing red building located within the Firka Fortress. In Top Chaná (or Topanás), you'll be able to explore the historic area where the Christian aristocrats were settled during the Ottoman era. The district's narrow alleys and authentic Venetian buildings make it the ideal setting for a romantic walk back in time.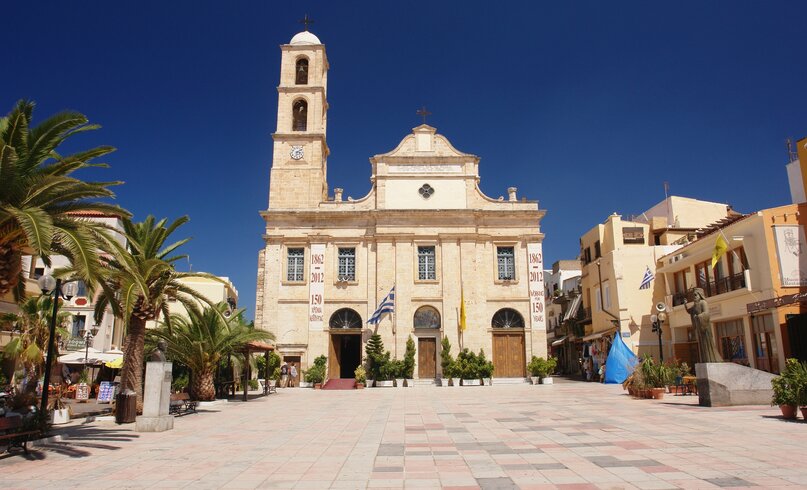 EATING AND DRINKING IN CHANIA
There is a fantastic selection of restaurants and bars in Chania where visitors can indulge in local Cretan delights, from quaint tavernas to candle-lit cocktail bars. Nightlife in Chania is relaxed and easy-going; the city is better-known for tranquil evenings in cosy bars and pubs rather than long nights on wild dance floors. The local hard drink is called 'raki', or 'tsikoudia', distilled from what is left over after pressing grapes, the same as the Italian grappa.
In terms of local Cretan gastronomy, there is an array of creative eateries dotted around the city. These include restaurants serving traditional seafood dishes, authentic kafeneio (coffee houses), and bakeries full of flaky bougatsa. Crete has an estimated 60 olive trees per inhabitant so olive oil (the only oil traditionally used in Cretan cooking) is one of Chania's staple foods that you're bound to get a taste of during your travels.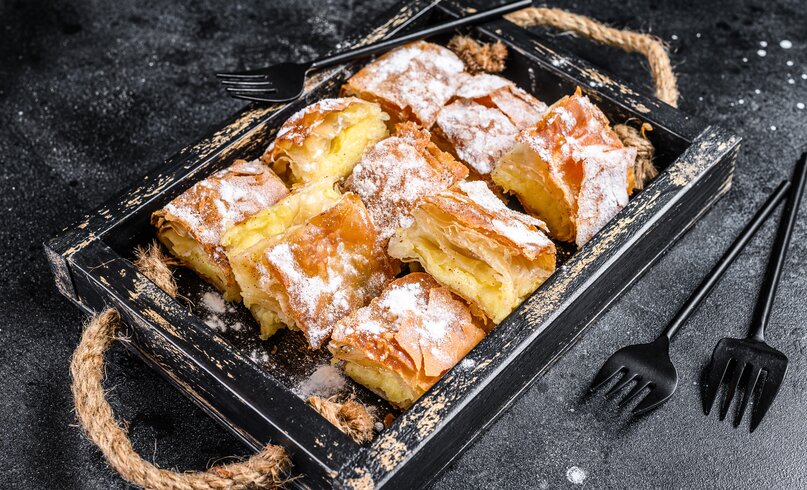 When to go to Chania
As the warmest of the Greek islands, a villa holiday in Crete can be enjoyed as early as March for an Easter break, filled with spring flowers. Peak season begins in July when you can expect warm sea water for swimming; the perfect time of year for a beach villa holiday. Shoulder season is also a great time to visit if you're not tied to travelling in the school holidays. Speak to a villa specialist for further information; we can also book your flights.