Sissi holiday guide
Characterised by its narrow winding streets, fresh seafood, stunning views and tavernas, Sissi is an enchanting and popular fishing village which perfectly encapsulates authentic Cretan life. Known for its sandy beaches, winding streets and pretty store fronts, this location is ideal for an immersive vacation in Crete. Scenic walks, bike trails, stretches of olive groves and picture-perfect vineyards are just a few of the delights Sissi has on offer, alongside plenty of bars and restaurants. Ideal for multi-generational holidays, Sissi is loved for its less populous location and laid-back nightlife, offering a lovely backdrop for holidaymakers looking for a more easy-going villa getaway.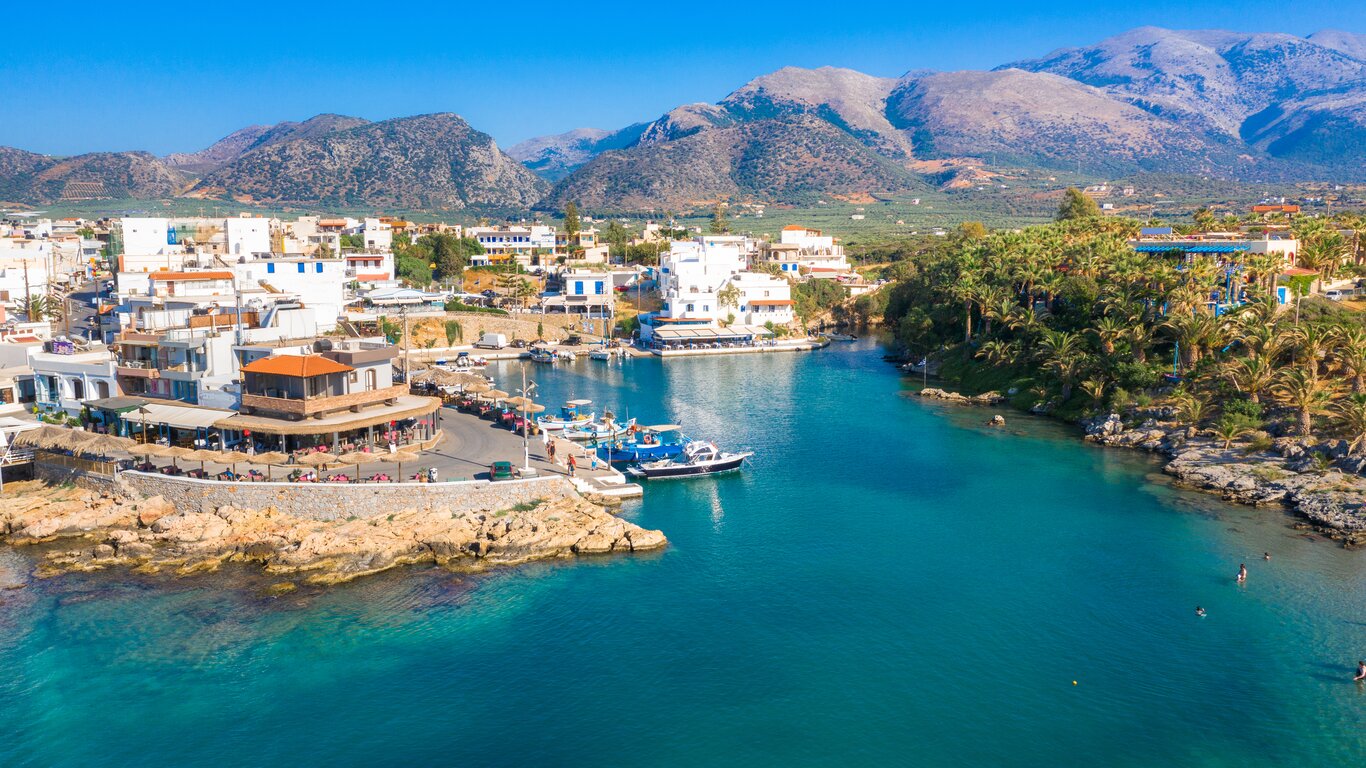 Things to do in Sissi
ACTIVITIES IN SISSI
Sissi is a hub of life, a fishing village well-known for its narrow curving streets, flora-adorned houses, colourful doors and quaint shop fronts. Perfect for seaside enthusiasts, Sissi has a few small sandy beaches brimming with crystal-clear waters and well-shielded from the northerly Meltemia winds. There's no better place to sit back and relax after a day exploring the nearby coastal towns. Boufos beach is located to the east of Sissi, an organised area of both pebbles and sand. This beach is the perfect spot for keen sunbathers, with umbrellas and sunbeds available for rent. If you're in need of some retail therapy, picture-perfect Aghios Nikolaos features a selection of wonderful shops great for picking up souvenirs.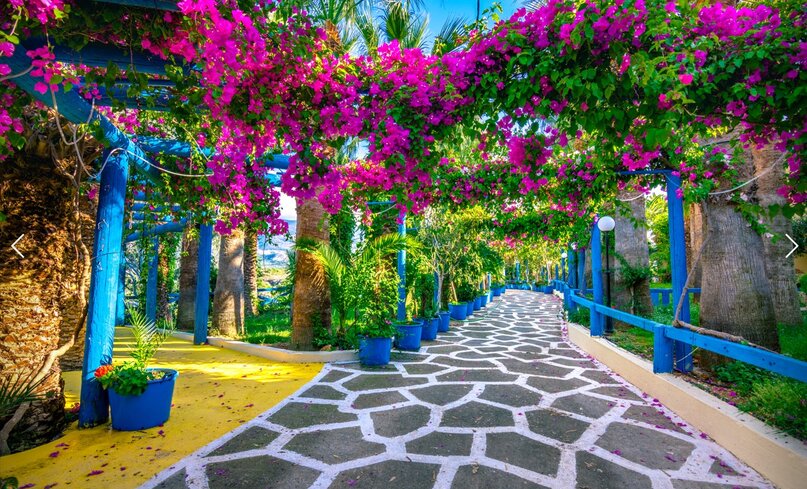 BREATHTAKING SCENERY
The landscape around Sissi is graced with lush greenery, vibrant flora and diverse bird species - a true paradise for nature lovers. The stunning views of this Mediterranean Eden are best admired on a hike or bike ride along the various trails that encircle the village and wider area of Lassithi. Soak in spectacular panoramic views of olive groves, vineyards, historic villages and Lassithi's famous mountain plateaux as you breathe in the fresh island air.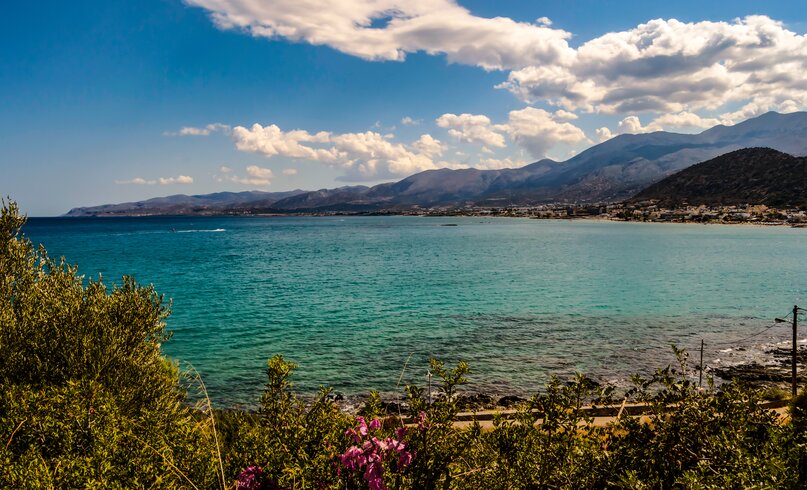 STEP BACK IN TIME
There are plenty of historical landmarks to explore in and around Sissi. Visitors will be transported back in time at the Monastery of Agios Georgios (St. George), a pilgrimage site located 3.5km from the village in the gorge of Selinari. This must-see site dates all the way back to the Second Byzantine era. Two enchanting old churches can also be found in the area, one dedicated to the Epiphany and the other to the Resurrection. During your Grecian island adventure, make sure to visit the Palace of Malia, one of the Minoan palaces of Crete located just 4km west of Sissi.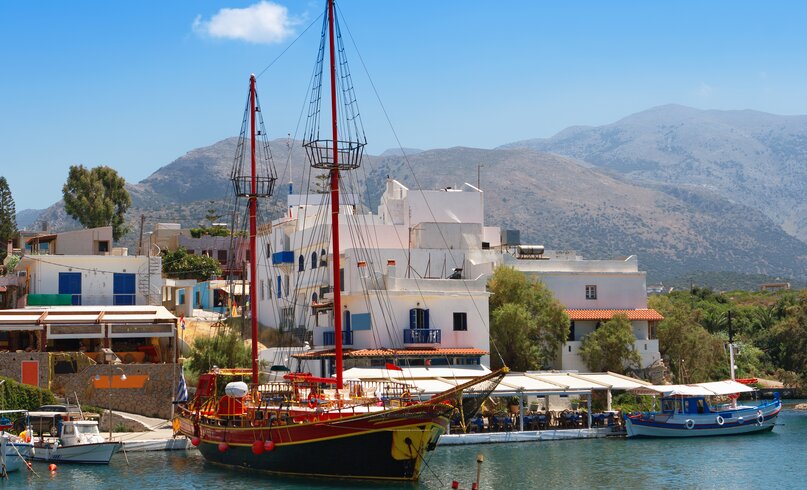 Eating and drinking in Sissi
There's no better way to immerse yourself in the village culture than by eating the fresh seafood brought in daily from the fishing port. Sissi boasts a multitude of lovely seafront restaurants in which you'll be able to get an authentic taste of the local cuisine. While you soak in the captivating views from the harbour, you might even spot the fishermen's wives cleaning the catch of the day by the seashore. Most of Sissi's bars and restaurants are located either in the port or in the bay next to it. A number of tavernas line the historic harbour of Sissi, some of which have gained quite a reputation for serving some of the best seafood on the entire island. There are lots of brilliant tavernas throughout the village, each overflowing with cheerful crowds who frequently visit from Heraklion to get a taste of Sissi's brilliant seafood and tasty meze dishes.
Nightlife in Sissi is fairly laidback, perfect for visitors who would rather relax with a beer or cocktail and watch the sunset rather than spend the night partying in a club. Cocktail aficionados must try 'raki', a lovely anise-flavoured drink best used as an aperitif and usually paired with seafood or meze.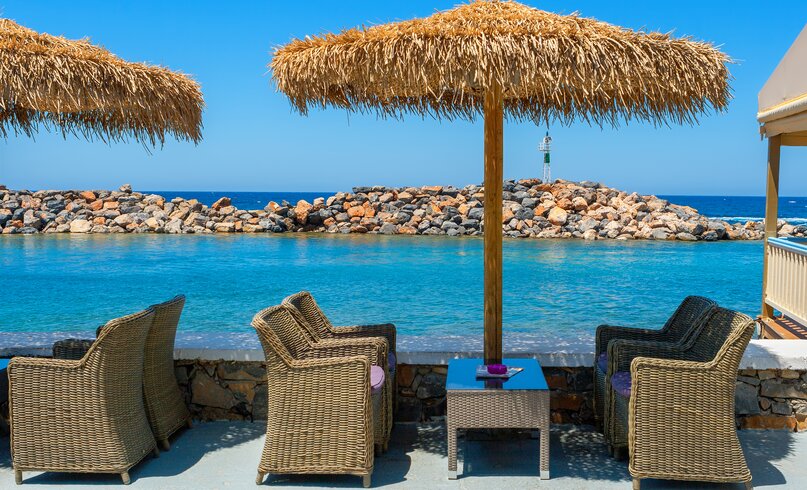 When to go to Sissi
As the warmest of the Greek islands, a villa holiday in Crete can be enjoyed as early as March for an Easter break, filled with spring flowers. Peak season begins in July when you can expect warm sea water for swimming; the perfect time of year for a beach villa holiday. Shoulder season is also a great time to visit if you're not tied to travelling in the school holidays. Speak to a villa specialist for further information; we can also book your flights.