Bequia holiday guide
The capital, Port Elizabeth, sets the tone for a Bequia holiday. Its deep natural harbour, Admiralty Bay, is framed by rolling hills of lush foliage, edged by white-sand beaches, and clapboard houses with gingerbread fretwork. These scenes are repeated as you explore the island's coast, villages, and interior. A frequent ferry service links Bequia with St. Vincent: its capital Kingstown and its colonial old town, and the St. Vincent Botanic Garden, are an easy day-trip.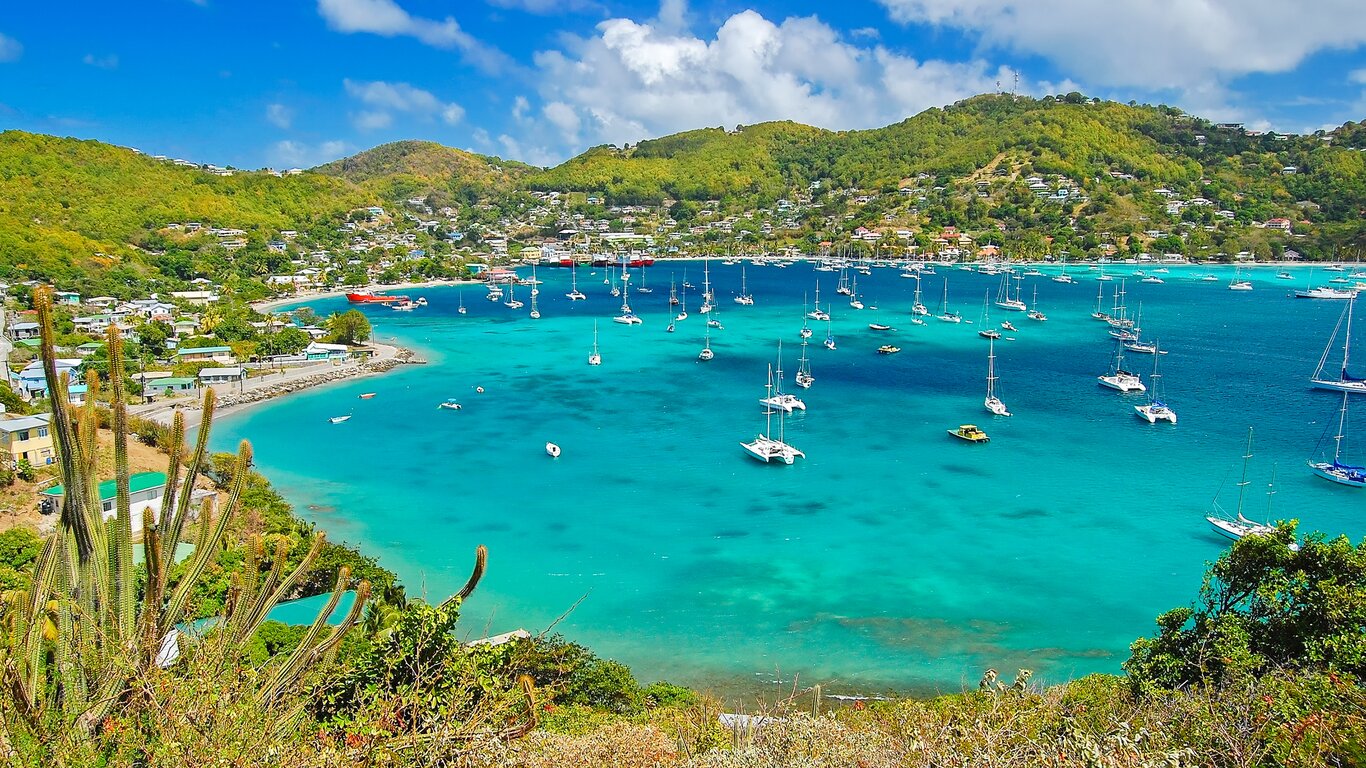 Beaches
On the Caribbean Sea, Princess Margaret Beach—named after the princess who took a dip here—is a horseshoe of white sand that shelves gently into the water. Its neighbour Lower Bay is fringed by cliffs and served by a handful of restaurants and beach bars. On the Atlantic Coast, the white sand of Spring Bay is backed by avenues of towering palm trees—the remains of a former plantation.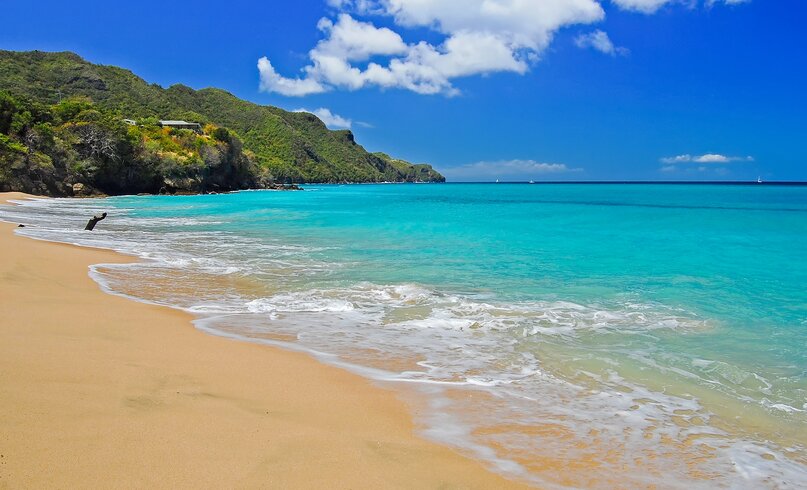 Eating and drinking in Bequia

Waterfront restaurants provide entertainment as well as food. Reggae, calypso, and steel bands play at weekly buffet, barbecue, and lobster nights. Menus focus on international dishes such as pizza and cheesecake, or local flavours including curried conch and spicy chicken with mango chutney. A cocktail favourite is Frangi Fever: rum, orange juice, and ginger ale with a sprinkle of cinnamon.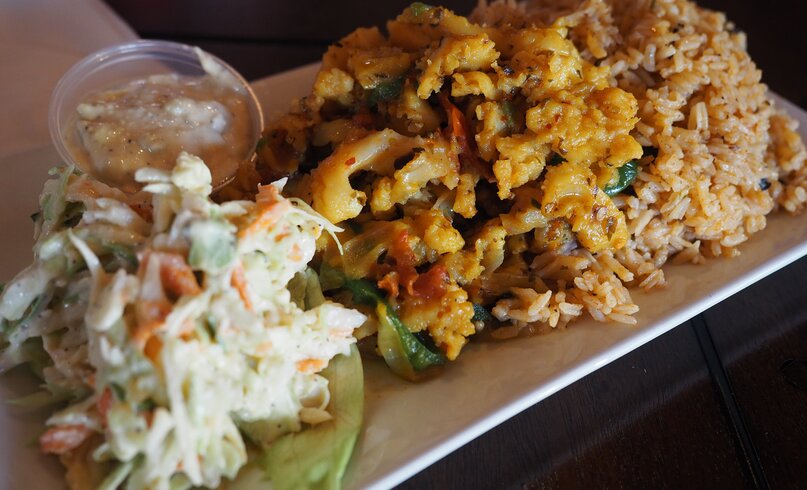 Things to do
From Port Elizabeth a hike to Mount Pleasant—the highest accessible point on the island at around 250 metres—offers views across the southern Grenadines. The Bequia Maritime Museum tells the story of the island's seafaring, boat-building, and whaling history. Firefly Plantation, set around the ruins of a colonial sugar mill, runs tours of its cashew, banana, guava, plum, and mango orchards—and you get a chance to try the produce, of course.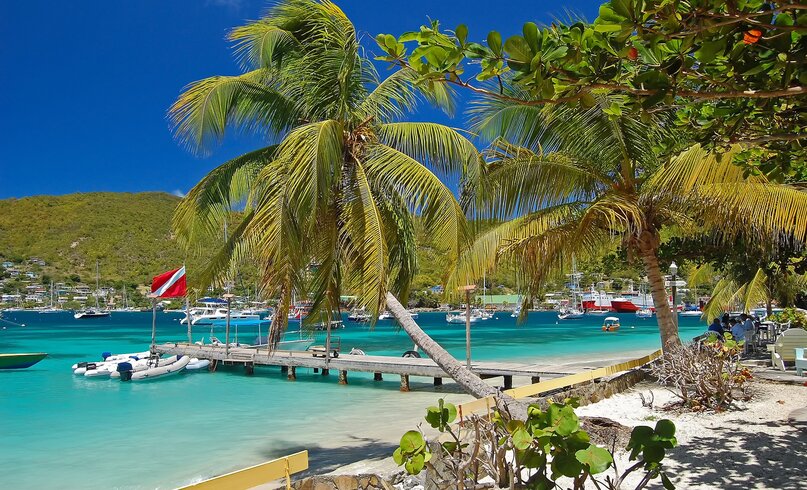 Nature in Bequia

Colourful sponges, sea fans, and coral create a habitat for abundant tropical fish in the waters around Bequia. At Devil's Table Reef divers and snorkellers can see butterfly fish, filefish, rays, and sometimes turtles and sea horses. Whale, dolphin, and turtle spotting trips leave from Admiralty Bay. At the Old Hegg Turtle Sanctuary hawksbill hatchlings grow in seawater pools before being released into the ocean as juveniles.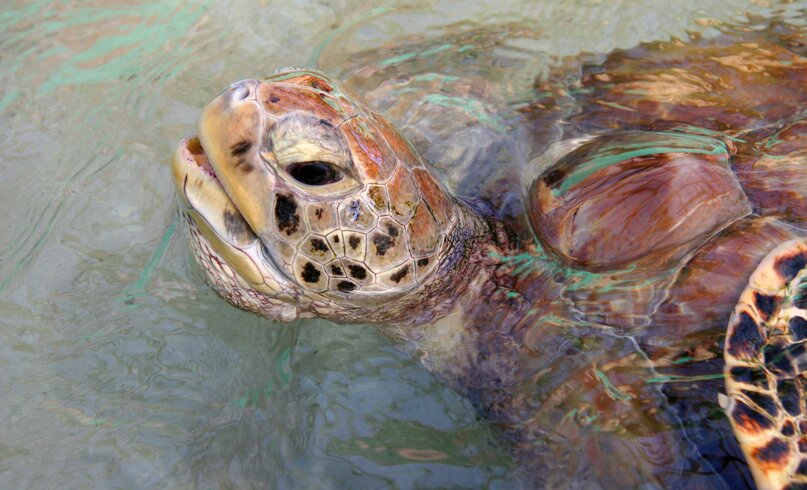 INSPIRATION FOR YOUR CARIBBEAN VILLA HOLIDAY