Campanet holiday guide
Located in the north east of Mallorca, Campanet is characterised by its quaint architecture, exciting cycling routes and fascinating caves. This sunkissed location is serene and quiet, yet not too far away from the intriguing hustle and bustle of the city. Perfect for a summer holiday, the main attraction of Campanet is its intrinsic beauty, the sloping town perfectly positioned between stretches of flatlands and breathtaking mountains. The little pueblo is lovely to walk around, with narrow streets lined with traditional Mallorcan architecture. Dominating the skyline in Campanet is an impressive, eighteenth-century Baroque church, set imposingly in the town's large square, Placa Major.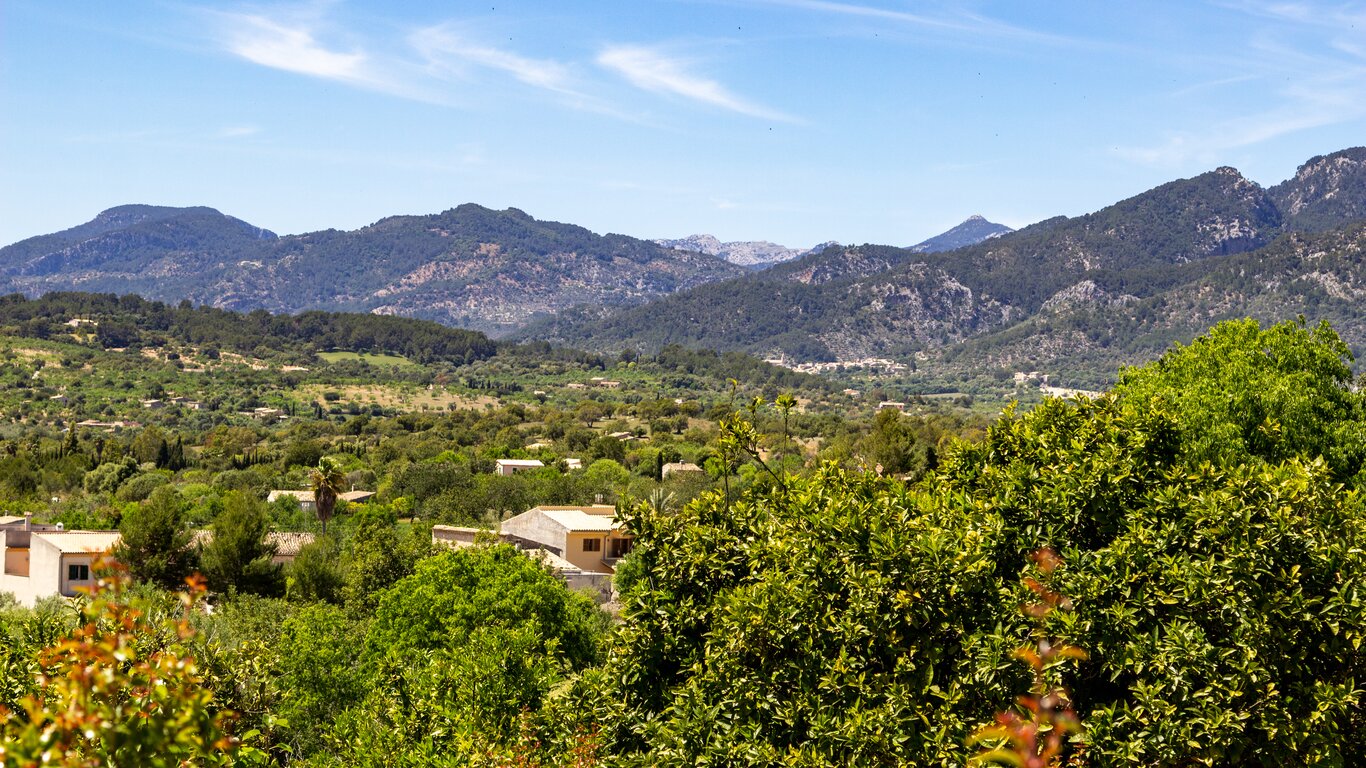 Things to do in Campanet
FASCINATING ARCHITECTURE
Much of Campanet's pastoral charm evolves from its abundance of interesting architecture. The Ses Fonts Ufanes monument on the north coast of Mallorca is one of Campanet's hidden gems, mainly as it can be best spotted during the heavy rainfalls that happen a few times a year on the Tramuntana mountains. The Saint Miquel Chapel and house of poet, writer and priest Llorenç Riber are also worth a visit. Close to the Placa Major, you'll spot Sala Vella, a sixteenth-century building which now houses Campanet's town hall.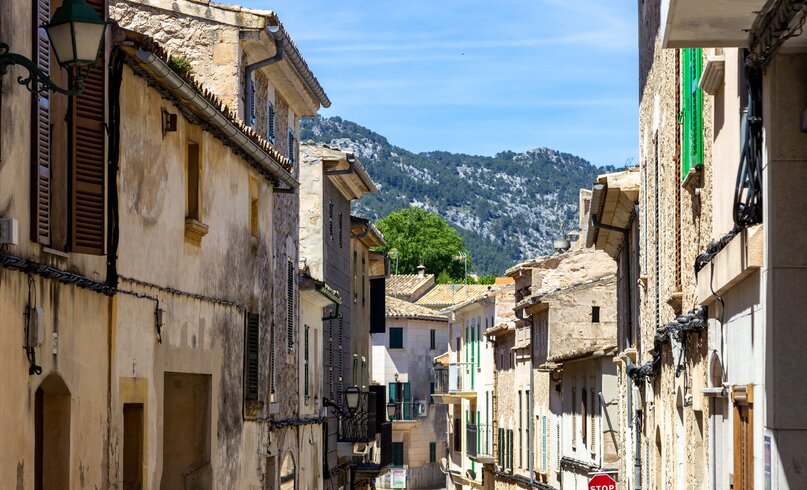 SCENERY TO EXPLORE
Situated at the base of the Sierra de Tramuntana, Campanet is very close to the sea, mountains and countryside, meaning there are lots of great places to explore. During your holiday in Mallorca, visit the nearby Campanet Caves in the foothills of the mountains. You'll be transported back ten million years in time as you gaze upon the stunning prehistoric crystallisations and rock formations. The caves are a particularly great place to take children. There is also a lovely cafe and shop at the site. Mallorca is well known for its off-season cycling routes, and Campanet doesn't diverge from this tradition. A popular route is between Puerto Pollensa and Campanet, a perfect opportunity to explore the areas surrounding your luxury villa.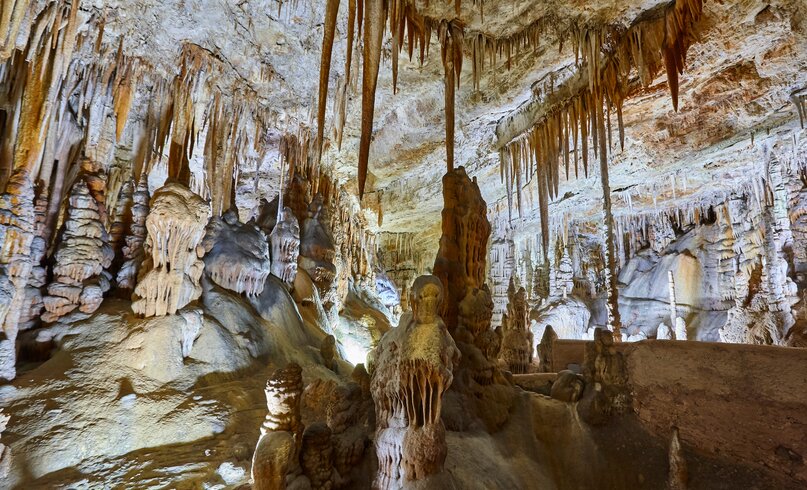 WATCH THE WORLD GO BY
Campanet is the ideal location for a quiet and peaceful escape in the sun, so, naturally, the best thing to do is sit back and relax. Head to the bustling weekly market to browse the fresh produce or sit back and enjoy the town's natural beauty from your villa's private pool. The Placa Major is a brilliant spot to people-watch, enjoy a refreshment, and watch the world go slowly by from a quaint cafe terrace. Campanet is around a thirty minute drive from the city of Palma if you fancy a more fast-paced day out.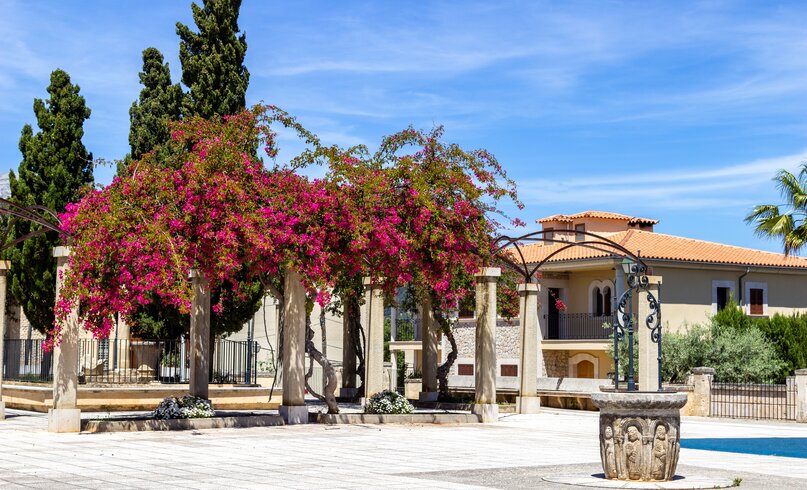 EATING AND DRINKING IN CAMPANET
As Campanet is a fairly small town, there are fewer eateries to choose from. Fortunately, Campanet's small selection will not disappoint visitors, with lovely cafes and restaurants serving fresh, authentic cuisine. Popular eateries include Sa Tercera, which serves traditional Mediterranean food. There are also excellent road links to nearby towns if you'd prefer a relaxed drive to some wonderful restaurants and bars.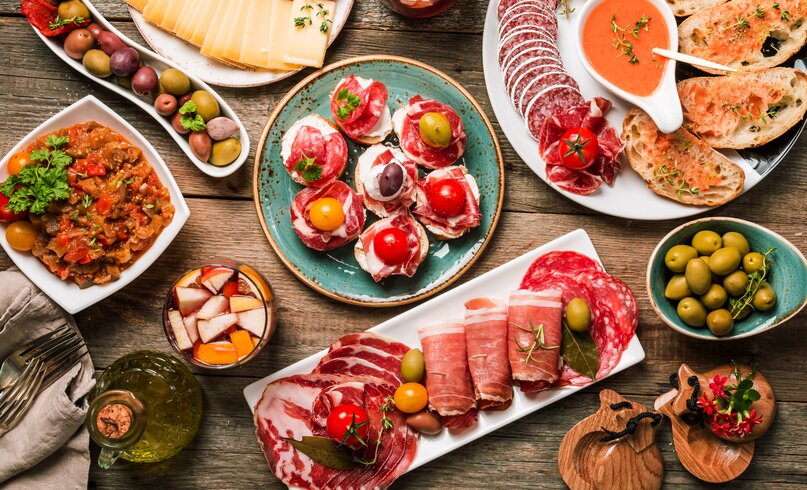 When to go to Campanet
With an average of 300 days of sunshine each year, the weather is one of many appealing reasons for a villa holiday in Mallorca. Hot summers are ideal for beach holidays, while spring and autumn are equally pleasant seasons to visit, particularly popular with cyclists. The majority of our properties are available from April until early October.