Alcúdia holiday guide
Located just a few kilometres from the coast, Alcúdia is an enchanting town bursting with character and framed by magnificent medieval walls. Visitors will be charmed by the maze of narrow streets, historic homes and cafe-scented plazas. This sun-soaked resort is a favourite for families, and considered one of the most attractive areas on the island. Alcúdia has a wonderful stretch of sandy beaches, with plenty of spaces to relax, as well as opportunities to enjoy a variety of water sports, which will keep the younger ones occupied. This area abounds in history and culture, whether it be museums or well-preserved historical ruins.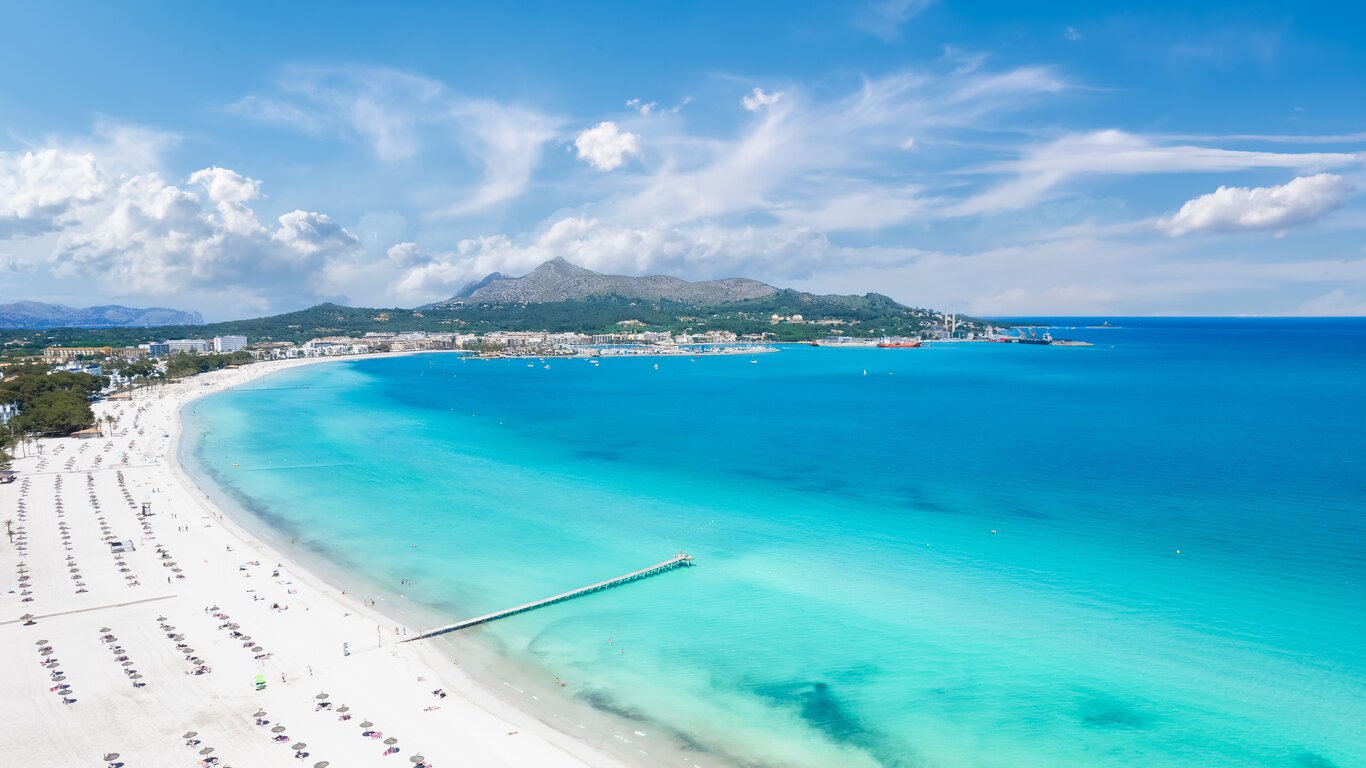 Things to do in Alcúdia
EXPLORE HISTORIC TOWNS
During your villa escape, make sure to visit Alcúdia market, which is tucked away in the old town. This is one of the oldest and most impressive markets in Mallorca, and is the perfect place to meander around on a lazy afternoon. After a little while browsing and buying, head across to the square for a quick refreshment and enjoy the hustle and bustle from afar. Alcúdia old town is the best-preserved medieval town in Mallorca, a UNESCO World Heritage Site that is definitely worth a visit. The town can get quite busy at times, as it is one of the most popular sights on the island.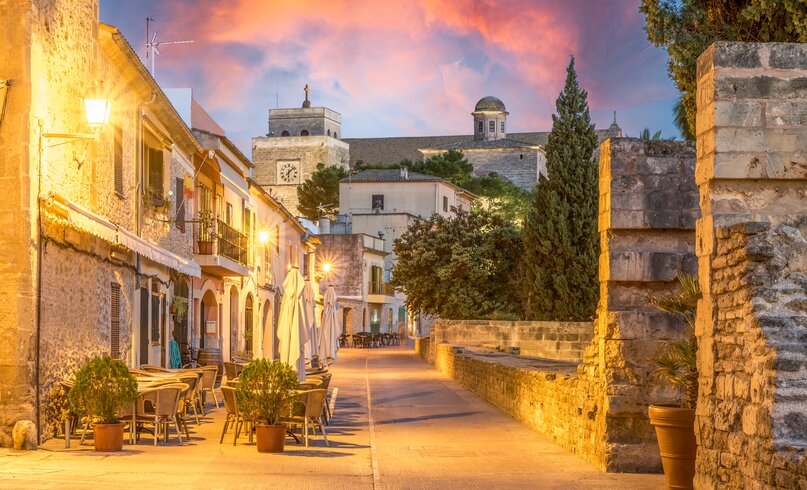 SCENERY AND WILDLIFE
Alcúdia beach is the longest and largest beach across Mallorca. The white sands and crystalline sea are incredibly picturesque, providing the perfect spot for a dip or afternoon sunbathing. Just outside of Alcúdia, guests will find the S'Albufera Natural Park, a protected nature reserve consisting of grass and swamps. Head here to discover fascinating wildlife, especially a variety of interesting birds.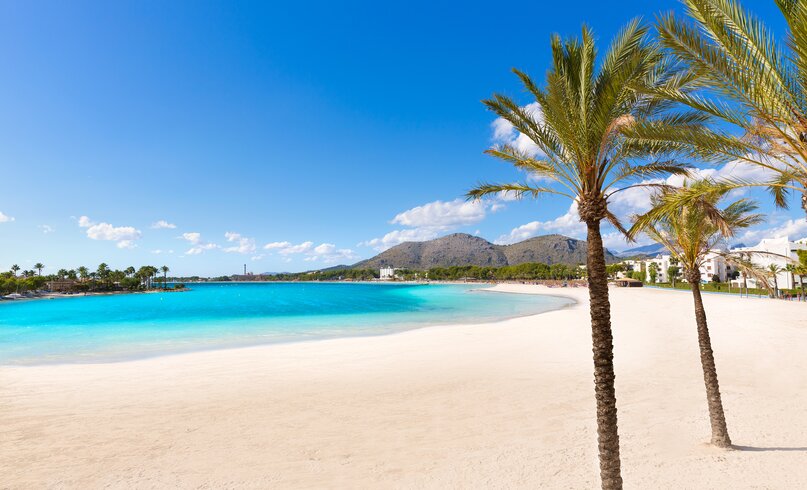 ART AND CULTURE
Alcúdia is full of cultural gems. Art enthusiasts should visit the Sa Bassa Blanca Museum, situated on the peninsula just outside of the city. The museum will only be a short drive from your villa, and is well worth the journey. Inside the museum and surrounding park, visitors will discover a magnificent collection of modern artwork on display, including impressive sculptures, paintings and photographs. The Alcúdia Auditorium is another interesting find, a modern building dedicated to theatre, music and other performing arts. Another must-see spot is the Roman ruins of Pollentia. This fascinating archaeological site also features a museum.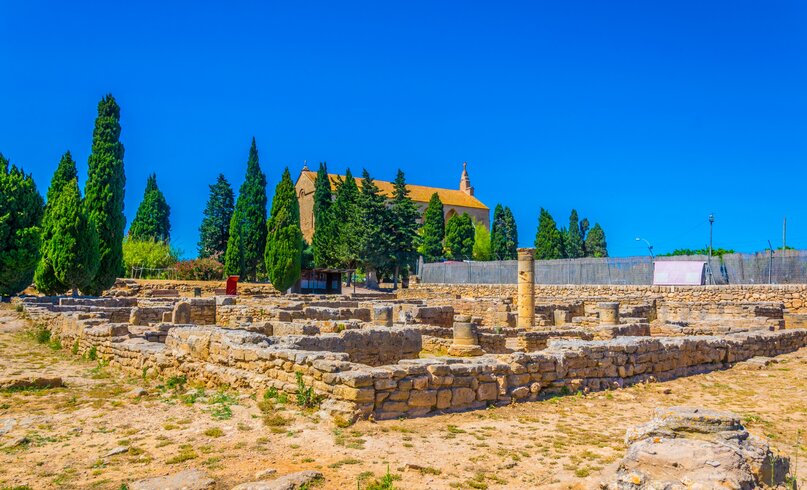 EATING AND DRINKING IN ALCÚDIA
During your Mallorcan villa getaway in Alcúdia, you can expect flavourful and quality cuisine wherever you go. Whether it's a simple pa amb oli, a traditional dish consisting of bread, cheese and cold cuts with tomatoes and olive oil, or more creative menus, even the pickiest of eaters are bound to be impressed. Ensaimadas are not to be missed - a spiral-shaped bun that can be best enjoyed with your morning coffee. There are all kinds of restaurants in Alcúdia, ranging from traditional cuisine to European, American and Asian. Vineyards thrive in Mallorca due to the terrific Mediterranean weather, making for an excellent selection of wines, from Manto Negro to Monastrell.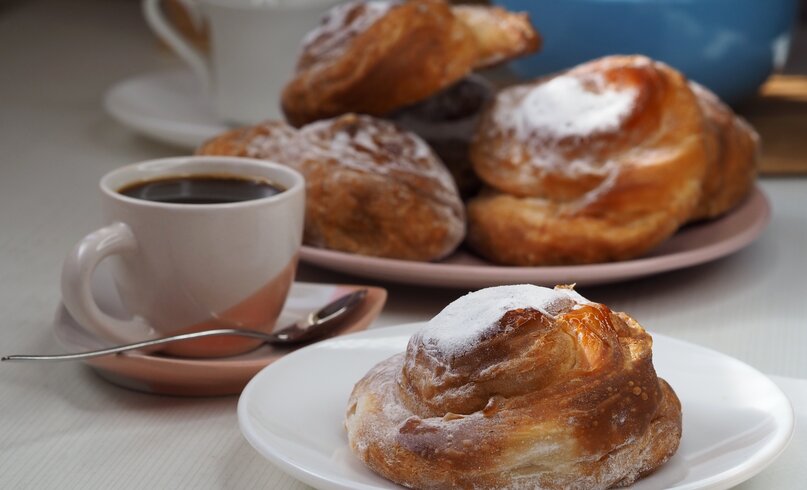 When to go to Alcúdia
With an average of 300 days of sunshine each year, the weather is one of many appealing reasons for a villa holiday in Mallorca. Hot summers are ideal for beach holidays, while spring and autumn are equally pleasant seasons to visit, particularly popular with cyclists. The majority of our properties are available from April until early October.