Costa del sol holiday guide
The most famous Spanish coast is named for its most obvious feature: abundant sunshine. Andalucía's largest coastal city, Málaga, is the gateway to beaches, but the genteel city also has ancient roots and a strong identification with native son Pablo Picasso. Near your Costa del Sol villa, you will still find fishing villages amid the palm-lined promenades and yachts of Puerto Banús, seaside boutiques in Marbella, and elite golf courses in Sotogrande. No matter where you go, though, a Costa del Sol holiday most often revolves around the beach.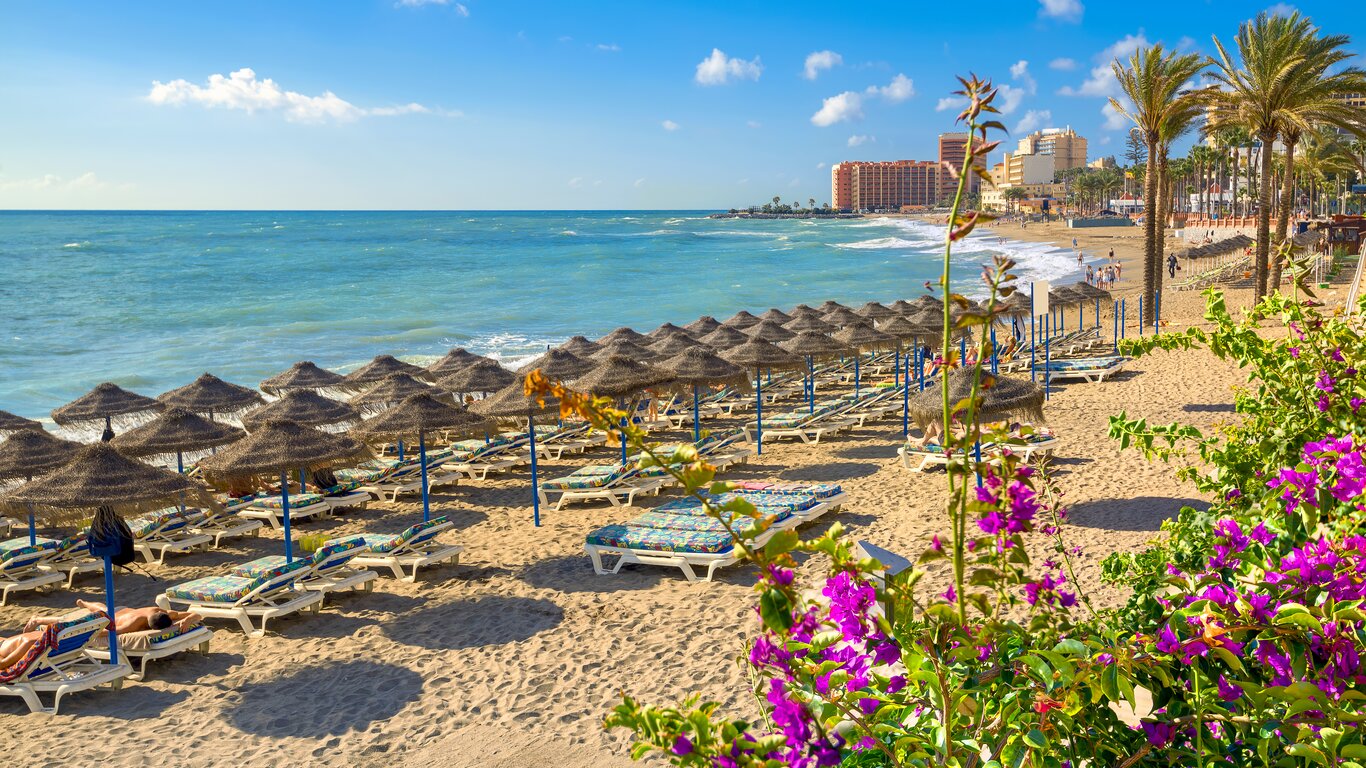 Things to do in Costa Del Sol
Activities in Costa Del Sol
Màlaga celebrates Picasso, from the artist's Casa Natal (birth home) to the outstanding Museo Picasso Málaga. Dig deeper into the city's past at the 11th-century Alcazaba(Moorish fortress) and Roman Theatre. The coast is at its ritziest in Marbella and Puerto Banús, where the tanned and bejeweled hob-nob and shop. Golf is king in luxurious Sotogrande, and families can leave behind the beach for marine-life parks, the Fuengirola Zoo, and amusement parks.
Beaches in Costa Del Sol
West of Málaga, the coast stretches for eighty five kilometres along a continuous string of beach resorts. Yet almost all the towns along the coast maintain cascos históricos (old quarters) with narrow streets and Andalusian character. Torremolinos sparked Spain's coastal development in the 1950s, and one look at its wide beaches makes it clear why. At the western end, edging towards Gibraltar, Estepona is framed by seven watchtowers used to look out for North African pirates in the 18th century.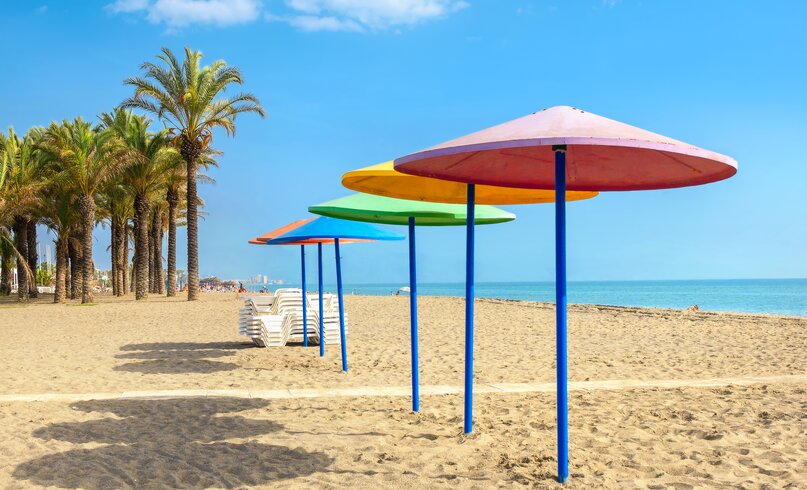 Nightlife and Entertainment in Costa del Sol
Sometimes the simplest diversions are best: join the paseo—the time-honored evening and weekend stroll along Málaga's Paseo del Parque or Marbella's Avenida del Mar, which is lined with sculptures by Salvador Dalí. Animated tavernas are bustling in Marbella's Old Quarter, and Puerto Banús buzzes with luxury yachts, open-air lounges, and discos for partying 'til dawn. Catch a polo match in Sotogrande or, for traditional Spanish arts, join locals at flamenco clubs.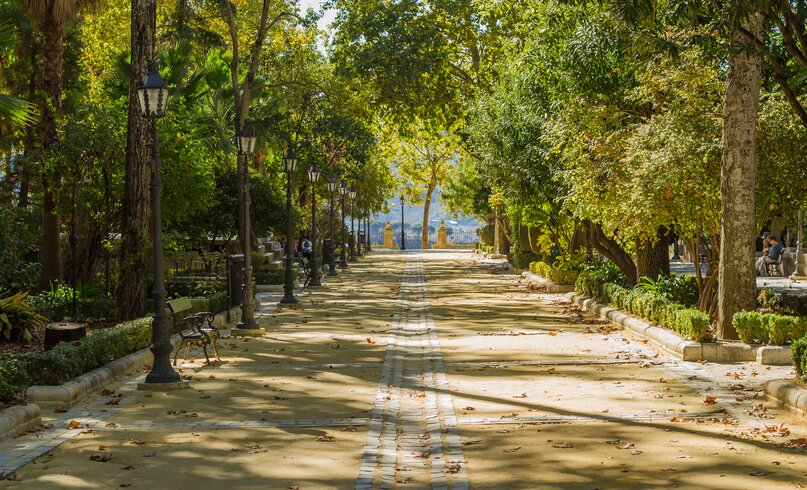 Eating and Drinking in costa del sol
Away from your villa, you'll find a tasty mixture of English-inspired fish-and-chip joints along the coast and authentic Spanish restaurants specializing in fresh seafood—perhaps baked in salt, but usually grilled or fried. Dine at upscale 'scene' spots in Marbella, international restaurants with photo-emblazoned menus, or simple beachfront places where sardines grill over an open fire. Rice dishes are big, as are the typical Andalusian chilled soups, gazpacho (tomato) and ajoblanco (its white garlic and almond cousin). 
Our villa's kitchens provide all you the equipment you need to cook up a storm at your home away from home using local ingredients from fresh food markets; we also feature one very special ABOVE villa in this region where cook service is included during peak season, so guests can sit back and relax.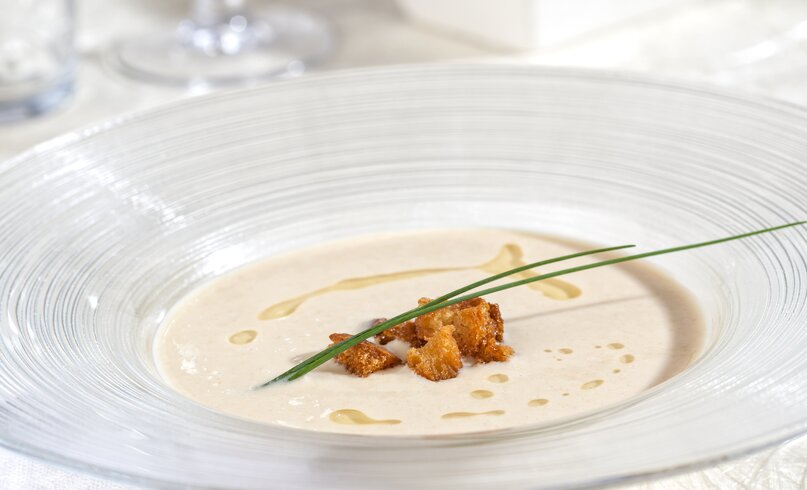 when to go to costa del sol
Costa del Sol lives up to its name when it comes to the weather, and you can expect over 300 days of sunshine per year in this glorious part of Spain. Our villas are open from April, when the weather is starting to warm up, which is perfect for walking and golf holidays. July and August are the hottest months and unsurprisingly the most popular time of year for enjoying your villa's pool; expect high temperatures of 31 degrees. Autumn is great for avoiding the crowds while it's still sunny and warm.