Ferragudo and Surrounds, Algarve, Portugal
Vila Vita Parc Resort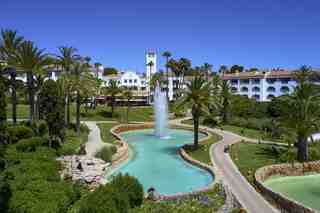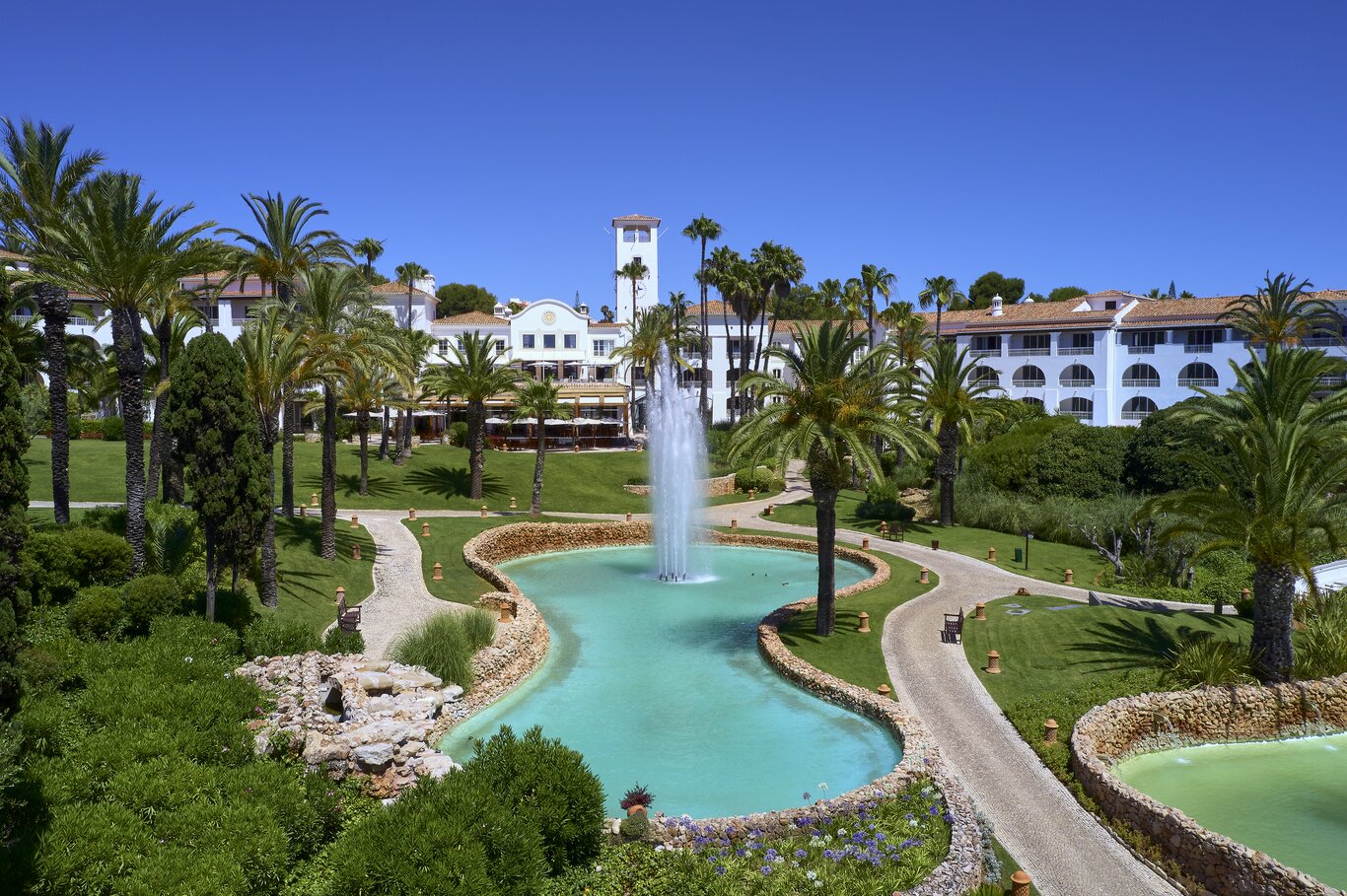 About the Resort
Offering fine facilities, elegant designs, Michelin-starred cuisines and stunning sea views, this expansive five-star resort is truly a little slice of heaven.
View Villas
Vila Vita Parc holiday guide
Striking red cliffs, cerulean waters and long stretches of sand; a villa holiday in the Algarve is truly like no other. Vila Vita Parc Resort expertly exudes Algarvian authenticity yet feels stylishly international, all wrapped up in a breathtaking location. This expansive five-star resort is characterised by its timeless elegance, style and enviable waterside location. Whether you'd prefer to lounge by the pool, spend a sun-soaked afternoon on the golf course or enjoy a wonderful massage, Vila Vita Parc has something for everyone. With a total of six bars and ten restaurants, you're sure to find something to your liking. Designed for the ideal escape, guests can enjoy a villa in the heart of the resort, or opt for a sanctuary-like retreat just offsite.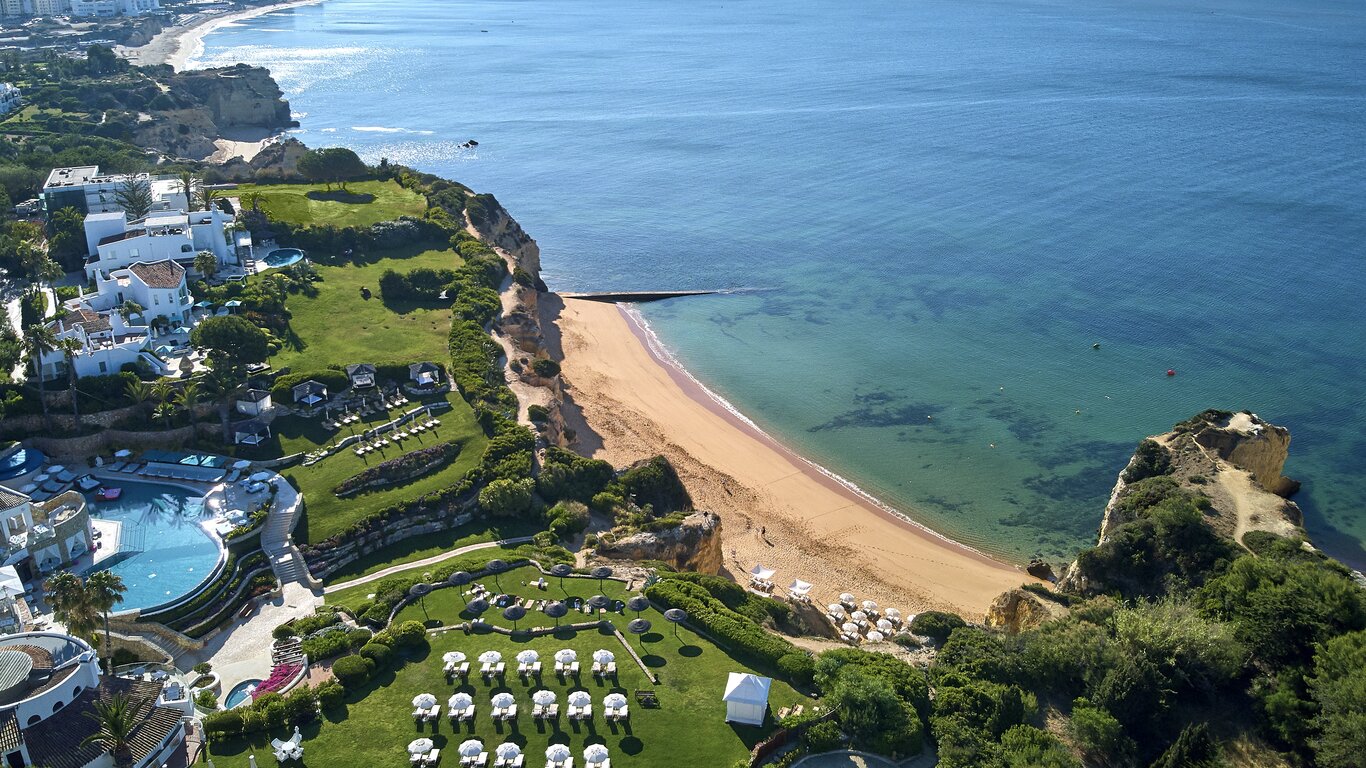 Things to do at the Vila Vita Parc Resort
WONDERFUL EXPERIENCES
Vila Vita Parc provides all the facilities necessary for a relaxing holiday, for both couples and families. Make unforgettable memories with art and dance classes, sushi-making experiences, whiskey tasting, kids' discos, yoga, tennis, watersports and golf - just to name a few. Or maybe you just want to relax and recharge; the resort's wonderful wellness and beauty facilities provide the perfect solution. Vila Vita Parc boasts several pools, including an adult's only pool, as well as direct access to a secluded, sandy white beach bordered by dramatic cliffs.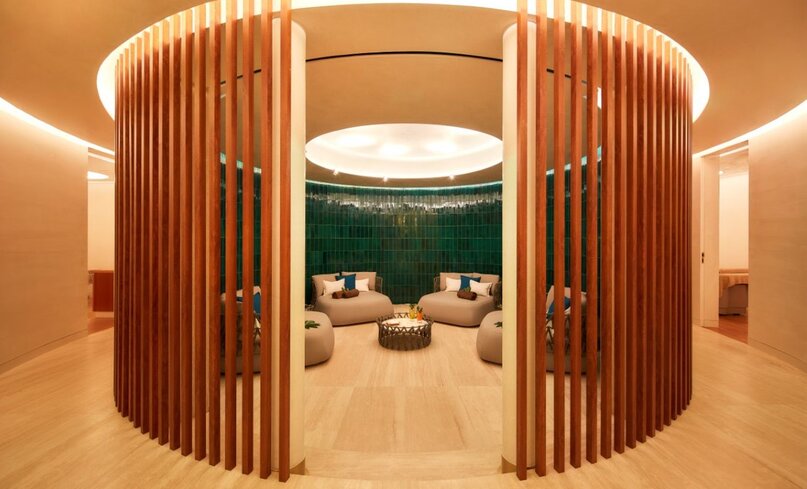 EXPLORE THE LOCAL AREA
The indulgence continues outside the resort walls. The Algarve offers an abundance of adventure, culture and natural beauty, all under deep blue skies. Some of the best beaches in the world can be found in the Algarve. Ideal for seaside enthusiasts, Marinha, Benagil, Gale and Falesia beaches are all located in close proximity to the resort. Each is unique, whether you're hoping to explore charming coves, go snorkeling, relax on the sand or watch the enchanting sunsets.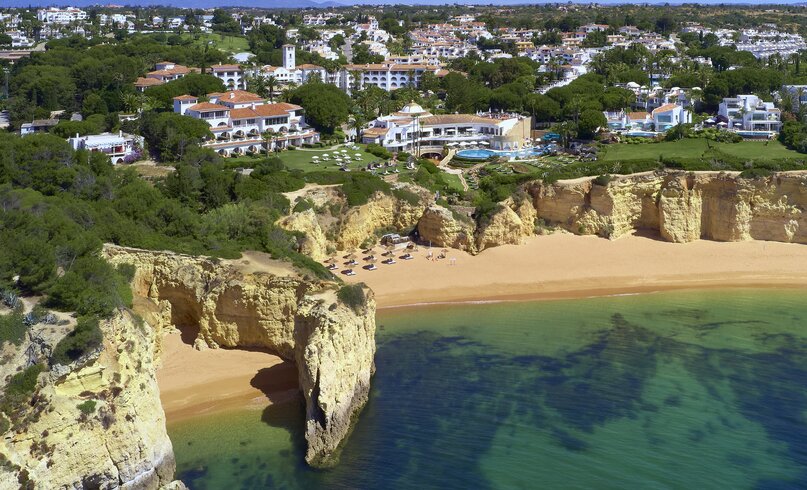 EATING AND DRINKING AT THE RESORT
Vila Vita Parc boasts a diverse gastronomic experience, ranging from dress-down beachside dining to glitzy Michelin-starred indulgences. Guests can wine, dine and unwind with a different flavour from around the globe each night of their stay. With a total of six lovely bars and ten restaurants, guests can enjoy Mediterranean inspired menus, oceanfront classics and Japanese delights. The resort's expert culinary team are able to prepare wonderful meals using locally sourced ingredients, whether you're seeking a family brunch, poolside barbecue or gourmet multi-course dinner. Your experience is important, which is why all menus can be tailored to suit you. The impressive wine cellar, stocked with over 11,000 bottles, ensures the perfect accompaniment for any dish.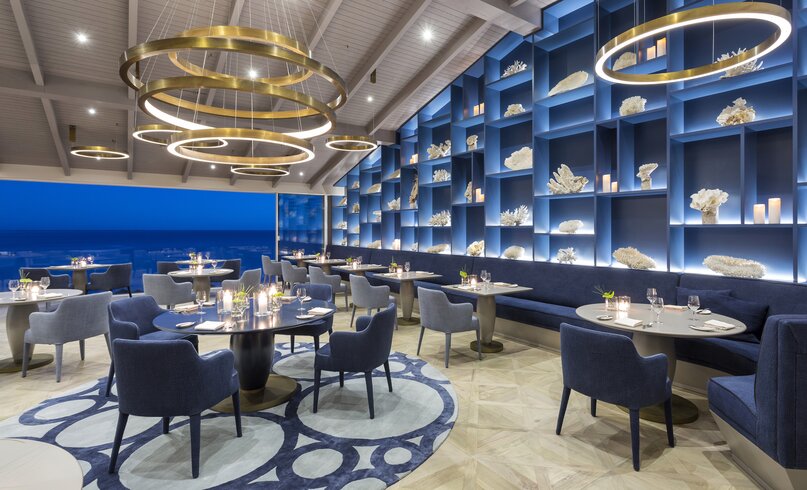 When to go to Vila Vita Parc
The Algarve enjoys a Mediterranean climate which means that skies are blue and the sun's mostly out all year-round. It's crisper here in the winter months (average daytime temperatures can range from 6 to 18 degrees between January and February) but you can still take advantage of our villas that include the option of a heatable pool. The summer is when the country hits its humidity, and heat, peak – expect busier beaches, people-packed restaurants and extremely warm daytime temperatures that can reach up to the early 30s.