Sicily Experiences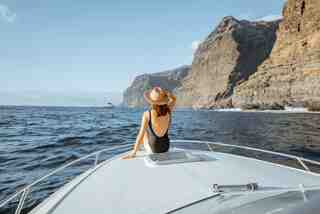 FIND OUT MORE
The largest island in the Med, Sicily offers splendid sea views, a rich history, dramatic landscapes and a glamorous, cosmopolitan atmosphere. We offer incredible experiences across the island, from exciting boat tours and hands-on cooking classes to wine tasting on the volcanic slopes of Mount Etna. Simply get in touch with our Customer Experience team to have these fabulous experiences booked for you.
BOAT TOURS IN NOTO AND SIRACUSA
On this beautiful boat excursion, stop on Sicily's beautiful coast while enjoying refined aperitifs based on fresh fish, typical local products and great wine. The menu is exclusively based on Sicilian 'bruschetta', fresh and seasonal grilled fish, salad, vegetables and fresh fruit. This wonderfully refreshing trip is available either as a morning tour with lunch, or an afternoon tour with dinner.
LOCATION: MARZAMEMI (TRANSFER ON REQUEST)
MEETING TIME: MORNING TOUR 9 - 3, AFTERNOON TOUR 3:30 - 9:30
DURATION: 6 HOURS
PRICE FROM: €1,200 PER GROUP (8 PARTICIPANTS)
PRICE FOR ADDITIONAL PARTICIPANTS: €140PP (UP TO 15)
INCLUSIONS:
Itinerary includes the following:

Acqua delle colombe
Castello Tafuri
Isola di Capo Passero
Colonne Romane
Isola di Vedicari
---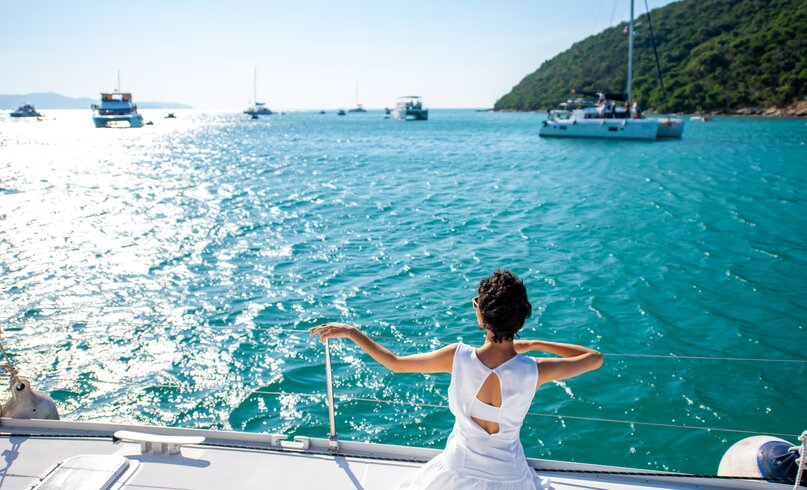 WINE TASTING ON MOUNT ETNA
Located at the only winery on Etna, with its vineyards set against the slopes, this is a truly unique experience. Guests will be able to taste wines that are fully representative of the different growing zones in the Etna D.O.C wine region. The experience will be interactive, informal and enjoyable: on arrival you'll be greeted by the expert sommeliers and will be able to discuss agronomy, enology or wine tasting techniques with them. You will then head into the traditional Palmento to learn how wine was made there in the past, before proceeding to the historic Barrel room where the red wines are aged, to enjoy a selection of delicious wines and local delicacies.
LOCATION: ETNA (TRANSFER ON REQUEST)
DURATION: 2 HOURS
PREFERRED BOOKING TIME: AT LEAST 4 WEEKS IN ADVANCE
PRICE FROM: €120PP
INCLUSIONS:
Guided tour of estate and vineyard

Guided tasting of five different wines
A selection of local delicacies (menu varies according to season/product availability)
---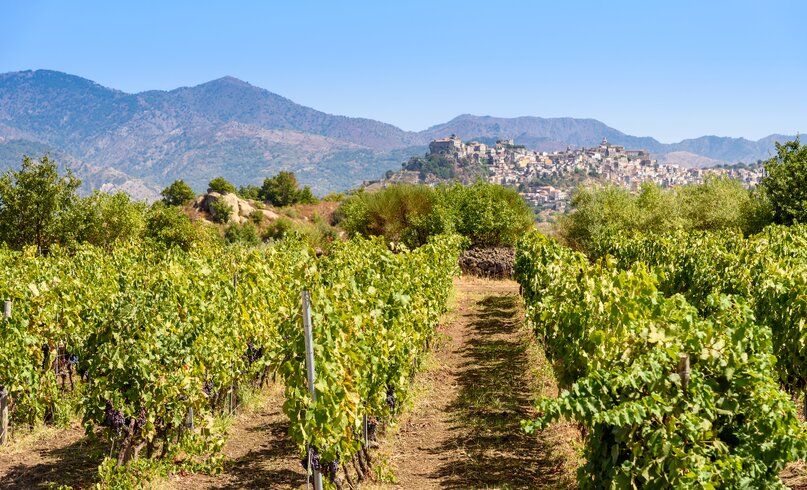 IN-VILLA COOKING CLASSES
Discover the secrets of Sicilian gastronomy at this exceptional cooking class, all from the comfort of your own villa. Here, you'll be able to discover how to cook and combine delicious local ingredients alongside a talented local chef. You will be able to discuss the menu before the experience, before a hands-on, enjoyable cooking session. After the class, you can sit back, relax and enjoy the food that has been made.
LOCATION: IN VILLA
MEETING TIME: 5PM - 9PM
DURATION: APPROX. 4 - 5 HOURS
PREFERRED BOOKING TIME: AT LEAST 4 WEEKS IN ADVANCE
PRICE FROM: €130PP (MIN. 4 PEOPLE)
INCLUSIONS:
Cooking class with local chef
Dinner at the villa
Ingredients and service included
---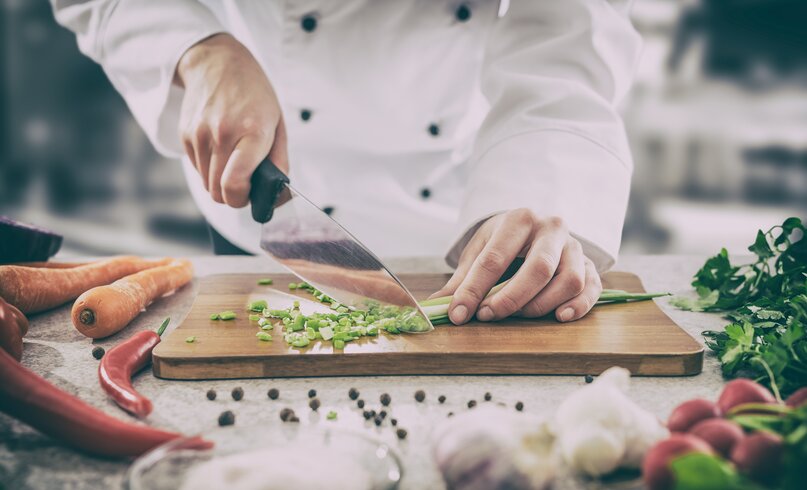 WALKING TOURS OF ETNA
Discover the natural charm of Sicily on this walking tour of Etna. This brilliant tour is led by dynamic lovers of nature and geology, designed to showcase the spectacular scenery that Sicily has to offer. During this walking tour, you will encounter one of Europe's largest active volcanoes, wander along off-road trails and explore wooded paths before arriving at the Bove Valley, where the breathtaking landscapes are certain to surprise you. A lovely lunch, including a starter and main, will also be provided during the adventure.
LOCATION: SANTA VENERINA (TRANSFER ON REQUEST)
DURATION: APPROX. 6 HOURS
PREFERRED BOOKING TIME: AT LEAST 4 WEEKS IN ADVANCE
PRICE FROM: €156PP (INCLUDING LUNCH)
INCLUSIONS:
Experienced local tour guide
Lunch (starter, fresh pasta, meat)
---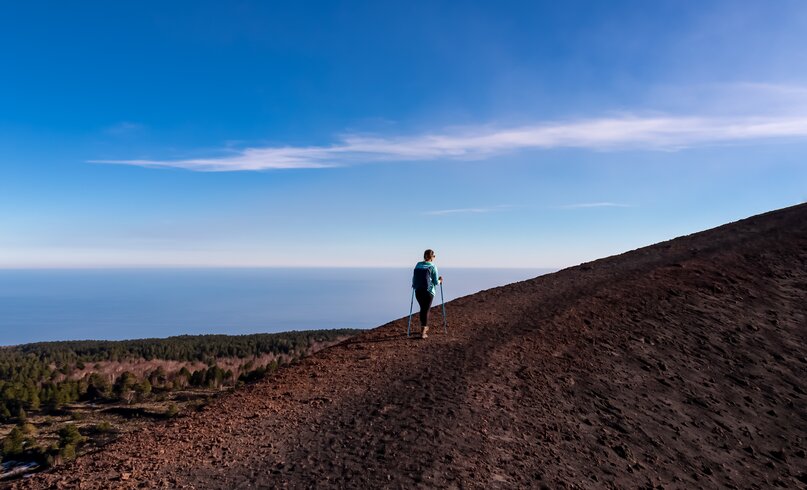 BOAT TOURS IN TAORMINA
On this fascinating tour, join the captain on a journey along the coast of Giardini Naxos and Isola Bella. Along the way, enjoy aperitifs, swim with marine life, spot dolphins and enjoy some sport fishing. All of this is from the comfort of your luxury boat, equipped with a changing room, toilet and shower. On board, you'll be offered a mask, fins and glasses for snorkeling, and will get to hear fascinating stories about all the local places. If you'd rather stay out of the water, beautiful music and dancing on-board are sure to be a hit.
LOCATION: TAORMINA/GIARDINI NAXOS (TRANSFER ON REQUEST)
DURATION: APPROX. 2 HOURS
PREFERRED BOOKING TIME: AT LEAST 2 WEEKS IN ADVANCE
PRICE FROM: €60PP
INCLUSIONS:
Aperitifs
Snorkeling gear
Music
Changing room
Shower
Toilet