Taormina and East Sicily Holiday guide
Perhaps Sicily's main tourist destination, Taormina has something for everyone. A fabulous coastline, a land and history shaped by an active volcano and a choice of a low key evening or a livelier night a little further down the coast. The east coast's history of being conquered has led to a rich cultural heritage with so many sites to see – most famously being the ancient theatres. With this in mind, it could be easy to miss out on a shopping experience – choose from the independent gift shops or the more well-known stores found in Catania. And of course, you can't avoid the magnificent and varied Italian cuisine.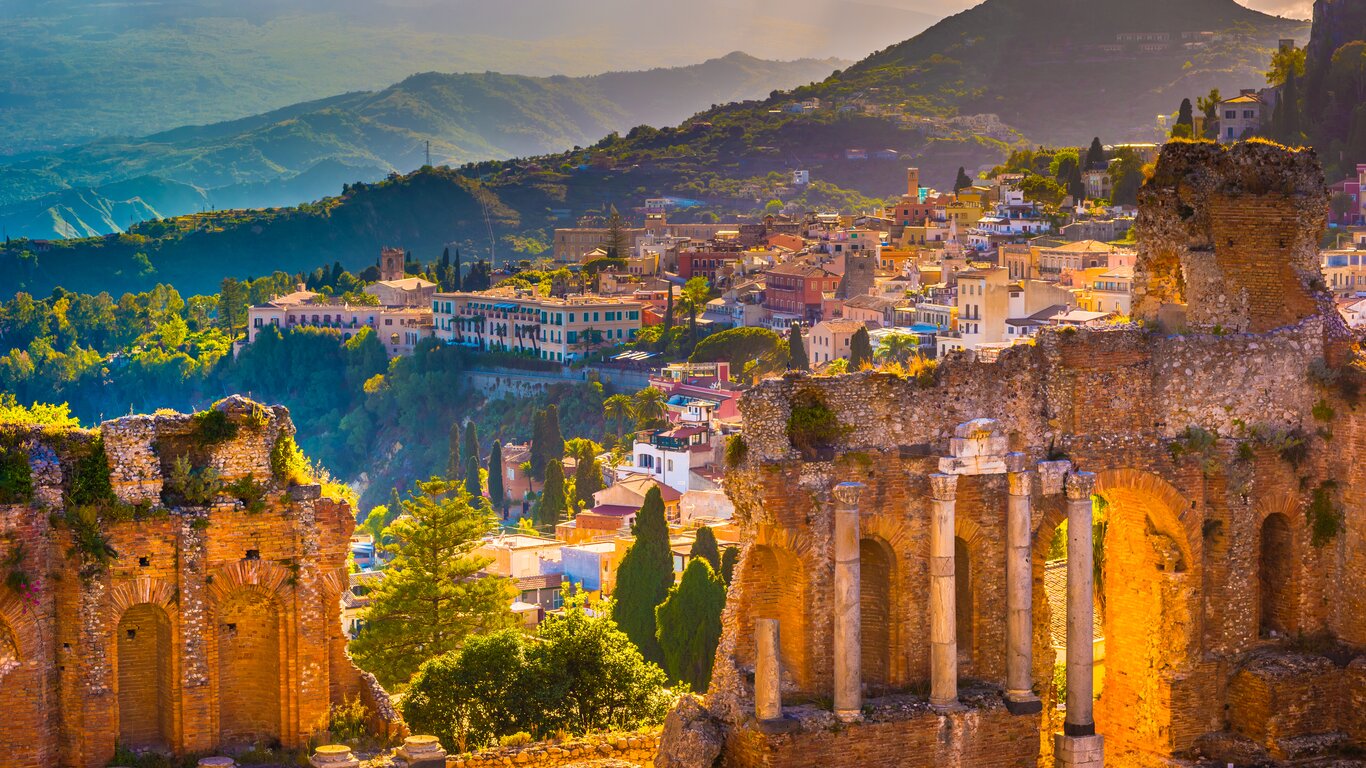 Eating and drinking in Eastern Sicily
There is a wide variety of excellent local cuisine, whether you eat at a top restaurant or a local trattoria. Pasta alla Norma is a local speciality, with tomato, ricotta and aubergine. Catania's thriving fish market descends upon the streets behind Piazza del Duomo every weekday morning and is a display of Sicily's finest produce – from clams to swordfish. There are also a number of excellent seafood restaurants nearby.

Of course you must sample some of Italy's famous (and gorgeous) gelato at one of the many gelaterias dotted in towns and cities. There are a number of exceptional wines grown from local grapes. Many varieties, such as Carricante or Nerello, are grown on the fertile land around Mount Etna or Malvasia, in Messina in the north east.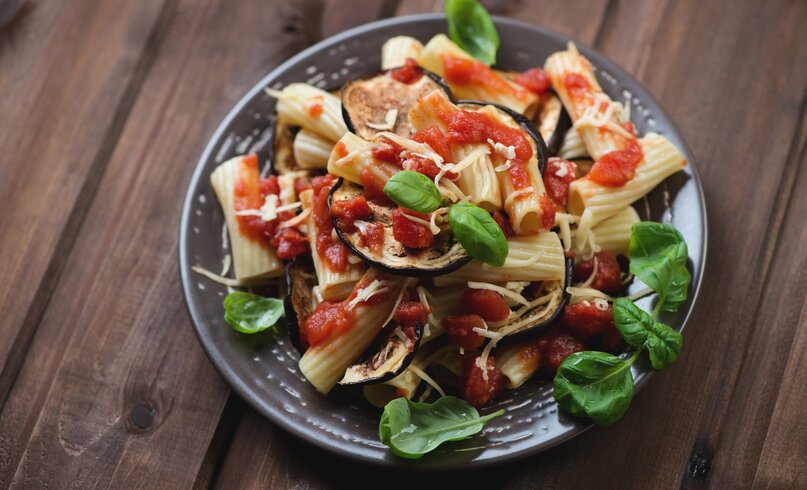 Arts and Culture in Eastern Sicily
If you visit in February, join the thousands who take in the spectacle of Festa di Sant'Agata (Festival of Saint Agata), in Catania - one of the biggest celebrations on the island. Or visit opera composer Vincenzo Bellini's childhood home in Catania which has been converted into a museum and houses a whole host of memorabilia. In Messina, don't miss the Fontana di Orione, (Fountain of Orion). Constructed by Giovanni Angelo Montosoli in the 16th century, one of Michelangelo's pupils, it portrays Orion, the mythical founder of Messina.
El Teatro Greco, Taormina's ancient theatre, is the second largest in Sicily. Its beautiful, well preserved architecture is a must see. In summer, it's used to stage international arts and film festivals. Elsewhere in Taormina, visit Borgo Medievale to see the oldest part of town as well as the 13th-century medieval-baroque style Cathedral San Nicola. Sicily is most famously home to Mount Etna, Europe's highest active volcano. Not only is Etna ideal for hiking and trekking, it is rarely without snow in winter and spring, making it an ideal location for skiing. On the southern side, in Mascalucìa, a crafts and antiques market is held on the second weekend of each month.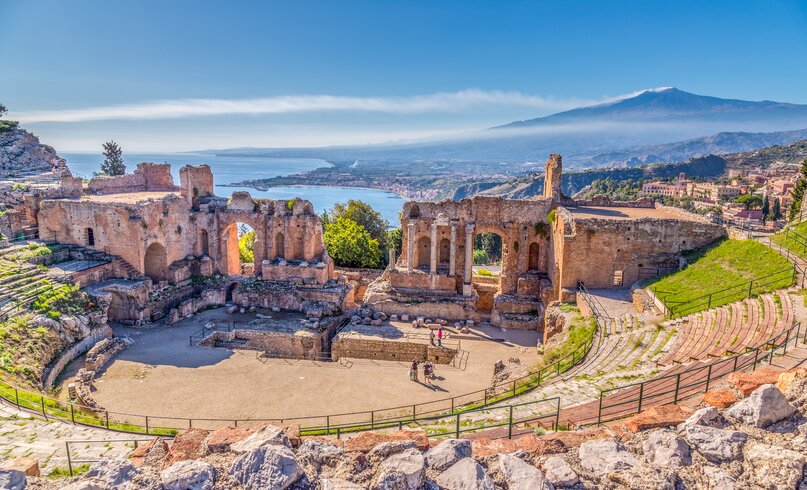 Coast
Experience the spectacular Ionian coastline views on a drive down the A-18 winding main road between Messina and Catania. Or head for the hilltop village and ruined castle above Taormina which boasts fantastic views of the coast.

Isola Bella, a tiny island just off Taormina, is known as the Pearl of the Ionian Sea. You can choose to walk there across the narrow path or rent a small boat from Mazzarò. The beautiful and popular pebbly beach is ideal for sunbathers and is accessible by cable car from the town. The predominantly white sandy beach in Giardini Naxos is perfect for water sports, restaurants and beach bars. Aci Trezza is a quieter spot near Catania which has a few bars on the waterfront during summer.

There are numerous sailing tours to choose from to explore the clear waters, go dolphin spotting or snorkelling, or simply enjoy the breath-taking views and relax in the Sicilian sunshine.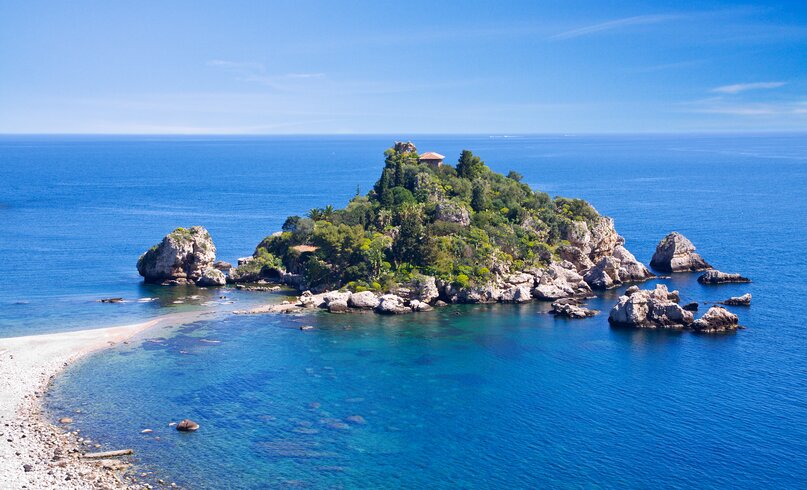 History
Sicily claims to be one of the most conquered islands in the world. In Taormina alone, Greeks, Romans, Byzantines, Arabs, Normans, Swabians, French and Spanish invaders all settled, and eventually left. The northwest of Taormina is home to an overwhelming number of well-preserved Greek and Roman remains. The Romans also built the Odeon, a small theatre, just below Palazzo Corvaja in 21BC when the town became a military base.
Sitting on the active fault line between the African plate and the Ionian microplate, the east of Sicily has seen many violent volcanic eruptions and earthquakes which have shaped the history. The 17th century alone saw Mount Etna engulf Catania in 1669, followed by an equally devastating earthquake in 1693. The city rebuilt during the 18th century to the mainly baroque style seen today.