Croatia is an excellent choice for a summer holiday thanks to the crystal clear waters, stunning coastline - check out our Croatian beach villas - and beautifully preserved architecture, not to mention the cuisine, with Italian, Hungarian and Turkish influences. If you're not tied to travelling in the summer months, the shoulder season in the months of May, June, September and October are equally pleasant times of year to visit, with warm temperatures and fewer tourists. If planning a summer trip, along with a few more tourists there is also a great selection of events taking place across the country.
Dubrovnik
Once described by the playwright George Bernard Shaw as 'heaven on earth', Dubrovnik will not fail to impress with its historic and unique beauty. As part of the Midsummer Scene Theatre Festival, between 21st June and 5th July an English production of A Midsummer Night's Dream will play out on stunning open air stage in Fort Lovrjenac. This spot is also instantly recognisable by fans of Game of Thrones as one of the structures on Kings Landing.
There are a number of music festivals across the country, notably the Dubrovnik Summer Festival which takes place between 10th July and 25th August featuring over 80 performances in music, dance, theatre and film, making the most of the weather across a range of open-air locations in the old town.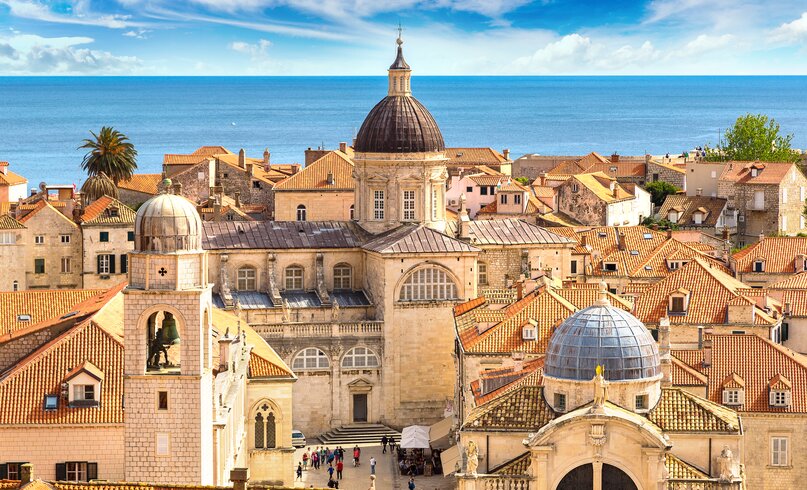 Split
Split also has a summer festival from mid-July to mid-August with a similar line up including local productions by the Croatian National Theatre. An interesting alternative to the summer festivals is the Sinjska Alka; a 303 year old medieval equestrian tournament in Sinj, near Split.
As Croatia's second-largest city Split is an excellent destination to experience the buzz of modern city life in a perfectly traditional setting. A visit to Diocletian's Palace is a must.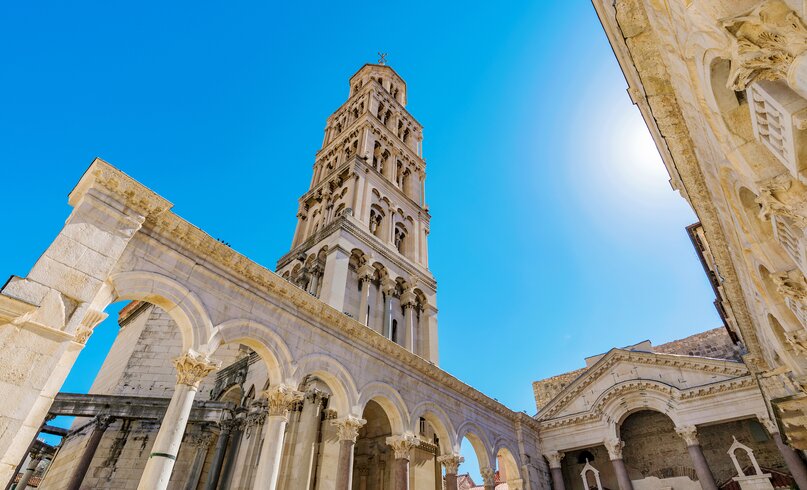 The Islands
Whilst there are over 700 islands in Croatia, less than 50 of those are inhabited. Narrowing down which ones to visit can be difficult, but the island of Brač, a surfer's paradise, is an excellent place to start. If you don't have a private boat to navigate the waters yourself, fear not as there are daily ferries to and from Split that take less than an hour.
Beach lovers will be delighted by the stunning white expanse of Zlatni Rat. Like any beautiful beach it is a popular choice during peak season, fortunately Brač experiences pleasant temperatures from early May.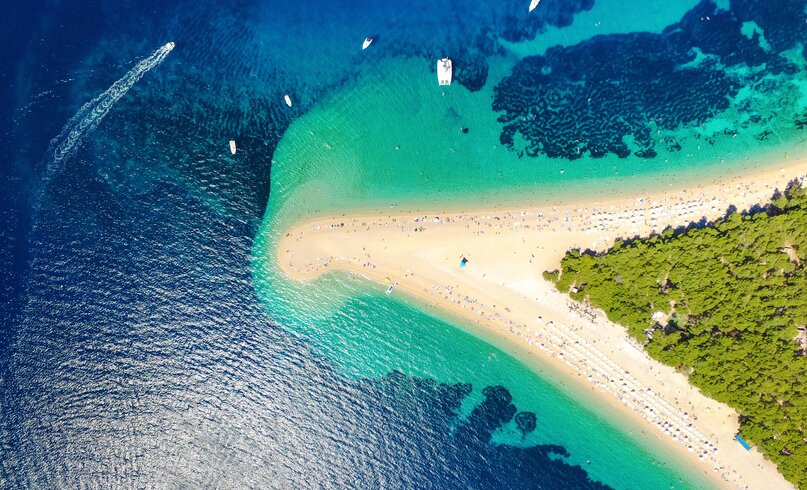 STAY HERE IF YOU'RE VISITING DUBROVNIK: CRYSTAL COVE
This stylish villa could not be in a better spot; placed right on the seafront with beautiful views, there's also access to a sunbathing platform on the rocks, a private boat mooring and a pebble beach. Overlooking the sea you'll find a private pool, with a shallow section for younger children and plenty of loungers to relax poolside. If you find this pool particularly fabulous, you'll love our collection of villas with private pools.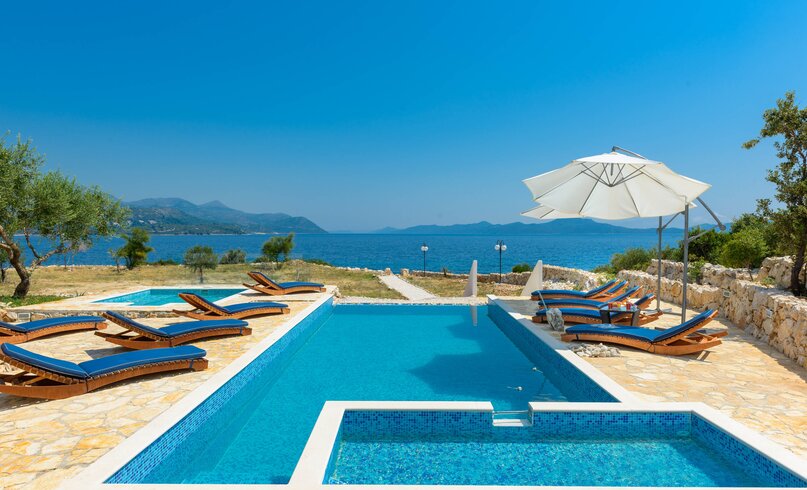 Click here to discover more villa holidays in Dubrovnik.
STAY HERE IF YOU'RE VISITING SPLIT: AMANTINA
Walk out of the back garden gate onto your own pebble beach and enjoy this peaceful retreat that's also within easy reach of the airport. The property has all the mod cons and feels incredibly spacious both indoors and out. Warning: you probably won't want to leave.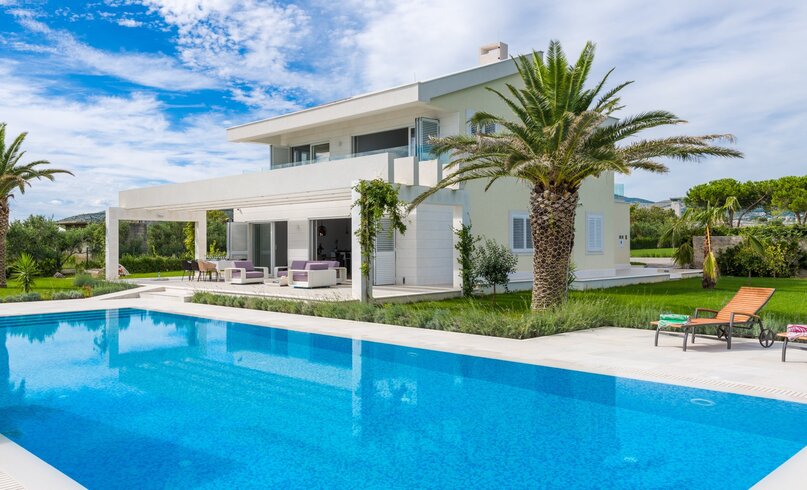 Discover our range of family villas in Croatia
STAY HERE IF YOU'RE VISITING BRAČ: TOURMALINE
With a wonderful water's-edge setting on the island of Brač and within walking distance of restaurants, shops and rocky beaches, this is a chic and contemporary luxury villa, offering excellent levels of comfort, service and facilities. An idyllic island retreat for families and friends.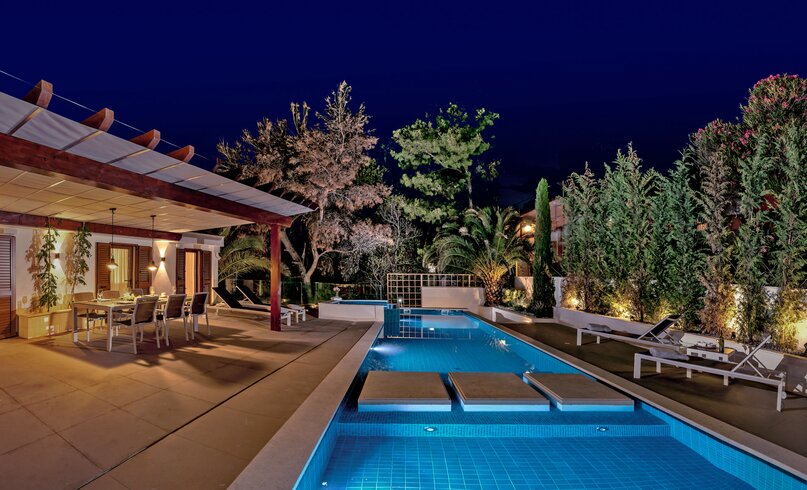 If you'd like some help planning your next villa holiday to Croatia, just call one of our travel experts today on the number at the top of this page or make an enquiry. Whether you're looking for a fun family villa, a large group getaway, a Croatian beach villa or a private property with a gorgeous pool, our Croatia collection has something to suit every traveller. To find out more about this beautiful destination, read our Croatia destination guide.