Rome is a city that during the Roman Empire dominated the world for centuries and today still conserves many monuments and buildings that will make you feel like you're walking through a vast museum. Full of remarkable churches, beautiful squares, charming neighbourhoods, craft shops, wonderful museums and restaurants, we recommend you to optimise your trip to not miss anything of this historic city. Below there are some places you shouldn't miss if you visit Italy's capital.
Colosseum
The symbol of the city and a historic jewel of the Roman Empire, it's worth visiting twice. If visited by day you can admire the architectural details and wander inside the walls that have survived for hundreds of years of history. By night you can enjoy a pleasant walk around the illuminated Colosseum and its grounds.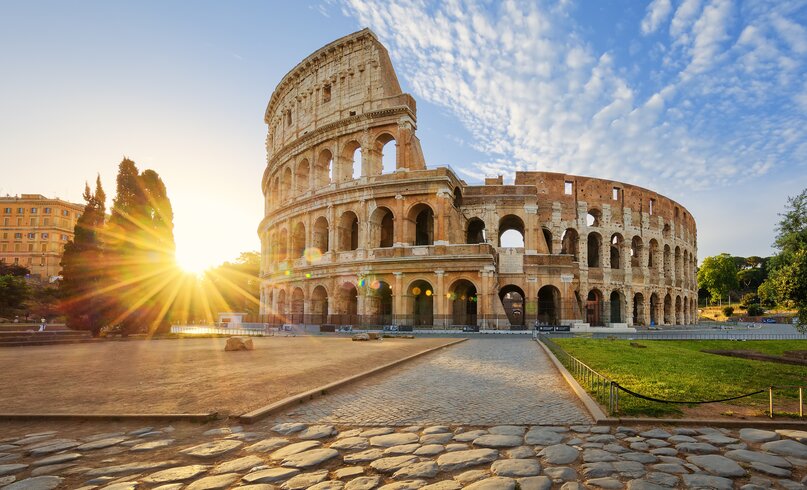 Vatican City
The country within the city of Rome is the seat of the Catholic religion. The main attraction is undoubtedly to visit St. Peter's Square with the monumental St. Peter's Basilica. The perspective if you come walking from the Castle of Sant' Angelo is as beautiful as unusual in a city that is not characterised by wide avenues and an organised urbanism. Visiting the Vatican Museum and seeing the frescoes of the Sistine Chapel painted by Michelangelo as well as the Creation of Adam is a must.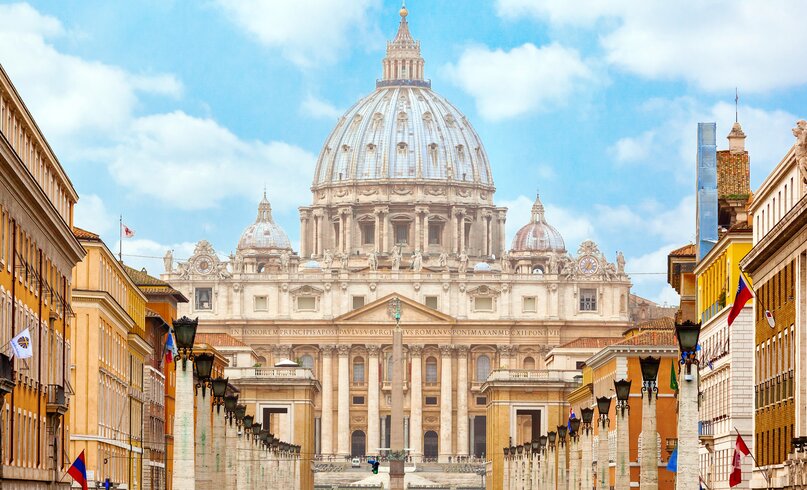 Trevi Fountain

This baroque-style fountain surprises by appearing unannounced amidst narrow alleys. It is worth spending some time appreciating the many details of the sculpture. Don't leave without tossing a coin into the fountain, remember to throw it backwards with your right hand over your left shoulder.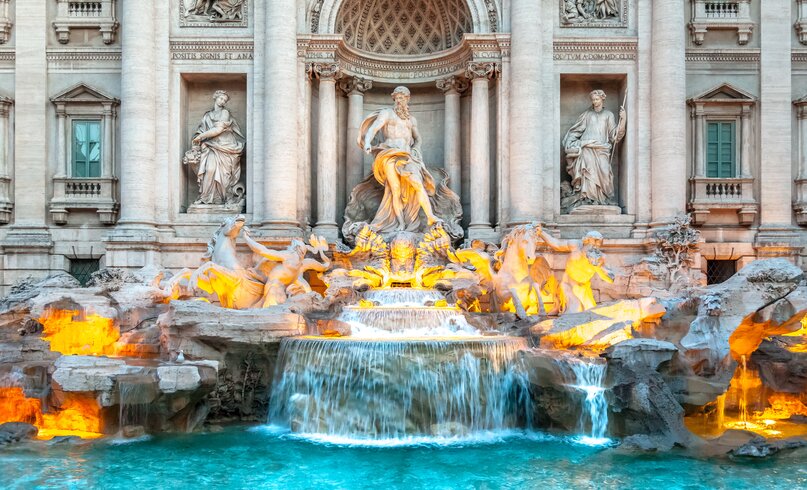 Piazza Navona
Historically the track of Domiciano's stadium, in addition to several well-known fountains, this square houses, at almost any time of the day, street shows, art stalls and souvenirs that enliven your visit.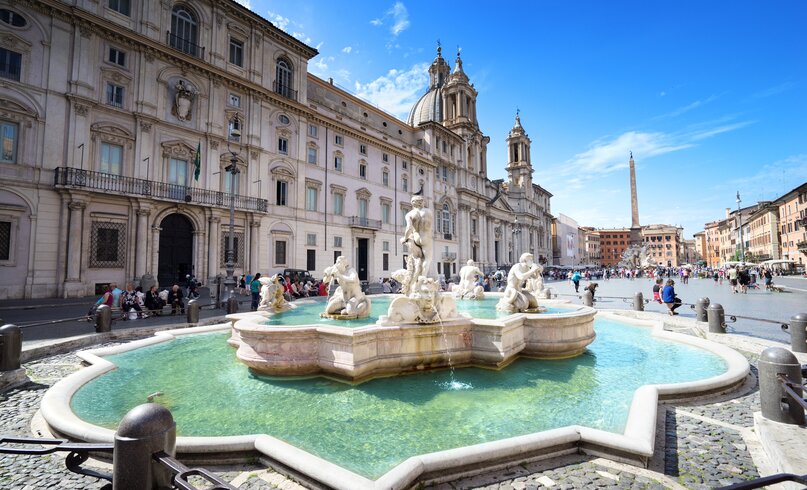 Monument to Victor Emmanuel II
Located in Piazza Venezzia, really close to the Colloseum, this monument was built to commemorate the unification of Italy in the nineteenth century and is one of the most beautiful monuments in the city. In front of the monument, begins the famous Via del Corso, which is worth a walk, finding many shops and restaurants on both sides of the street.