Also known as the French Riviera, this coastline in the Mediterranean is one of the world's epicentres of tourism. Luxury, tradition, culture, leisure, beach and mountains come together on the Côte d'Azur to make it a special place for visitors. In order to know it in depth, it's indispensable to visit numerous towns and cities, all of them with a characteristic and unique touch like Aix-en-Provence, Cannes or Saint-Tropez.
Aix-en-Provence
Aix-en-Provence, once the capital of the historic region of Provence, with its old colourful façades, fountains, gardens and old-fashioned streets, bears many similarities with the wonderful city of Arles. Of Roman origin, Aix-en-Provence is also known for its close relationship with Paul Cézanne, a famous 19th century artist and post-impressionist painter. Cézanne did not travel to Aix looking for new influences as Van Gogh did with Arles, the French artist was born, spent part of his life and died in this Provencal city.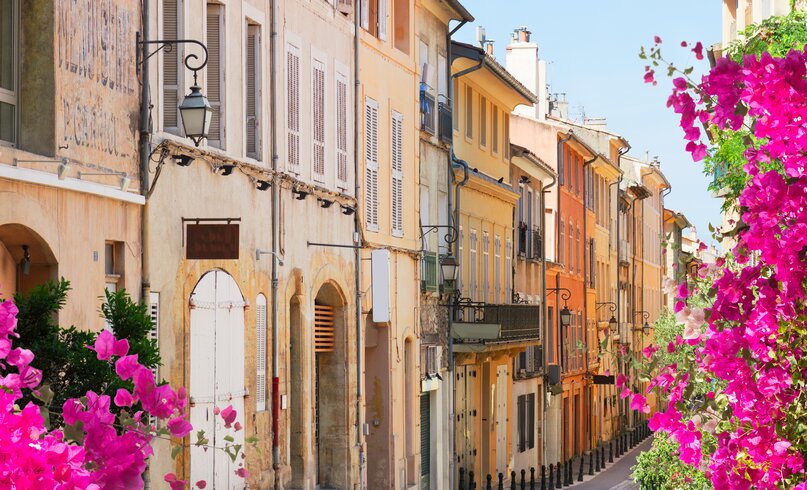 Cannes
Cannes, like Saint-Tropez, is synonymous of luxury and wealth, but it hasn't always been that way. At the beginning of the 19th century the town was a small fishing village lost in a remote and practically inaccessible area. Cannes growth began when an English lord travelling to Nice in search of medical care stopped in the city and fell in love with it. Lord Brougham bought a tract of land and built on it; Cannes started to become a destination desired by nobles and wealthy people. Famous for its International Film Festival celebrated every year, Cannes also features a beautiful old port that is reminiscent of its past as a fishing village.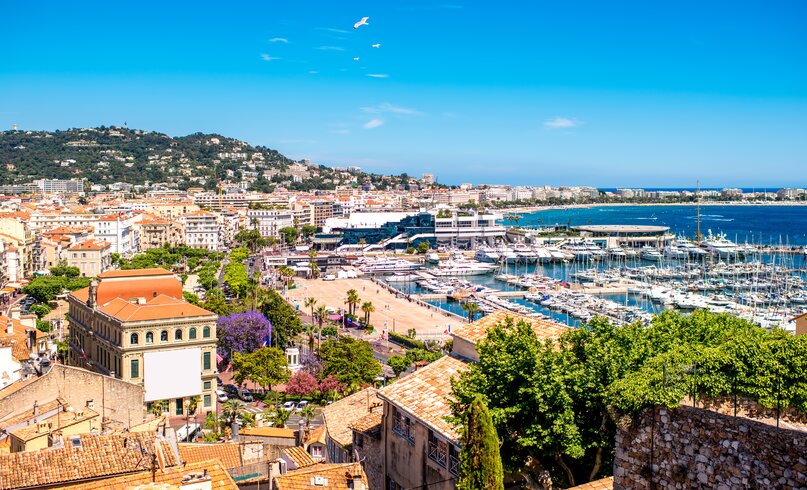 Saint-Tropez
Saint-Tropez is a small town which, at first glance, seems quite traditional. However, this town is famous worldwide for being one of the European centres of luxury, giant yachts and lavish sports. Located east of Marseille, it owes much of its success to actress Brigitte Bardot and the movie And God Created Woman, shot in Saint-Tropez and released in 1957. In this historical town, two different lifestyles coexist at the same time. On the one hand, fame and wealth are concentrated in the port area, where large ships, ferries and luxury shops predominate. On the other hand, Saint-Tropez has also a quiet, tranquil area, where inhabitants have a more simple and coastal lifestyle.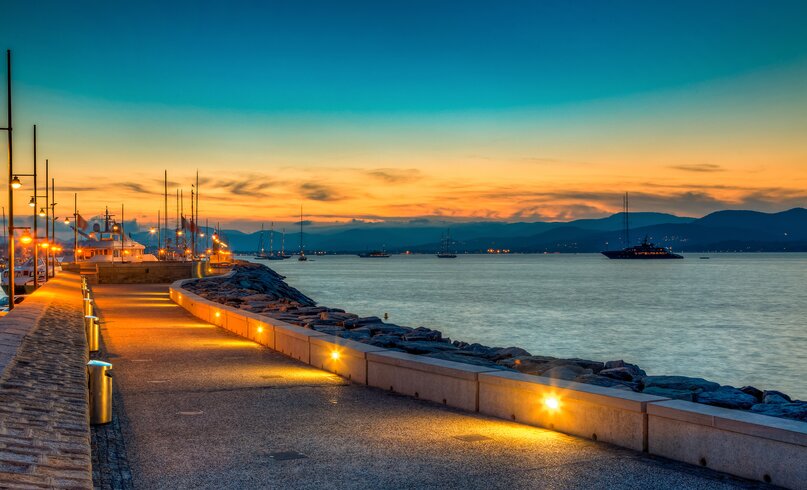 If you're feeling inspired to take a trip to the Côte d'Azur, take a look at our selection of villas here.