Near Orvieto, Todi, and the Northern Lazio holiday guide
In the south, an Umbria holiday comes dotted with honey-coloured stone farmsteads and sprinkled with olive groves—this region is not called 'Italy's green heart' for nothing. The towns are a must-see for cathedral connoisseurs: there's nothing restrained about the façade at Orvieto, yet one simple rose window is all that breaks up the classy simplicity at Todi. All of southern Umbria's villas are within day-trip distance of Rome, too: the station at Orvieto has a fast link with the capital.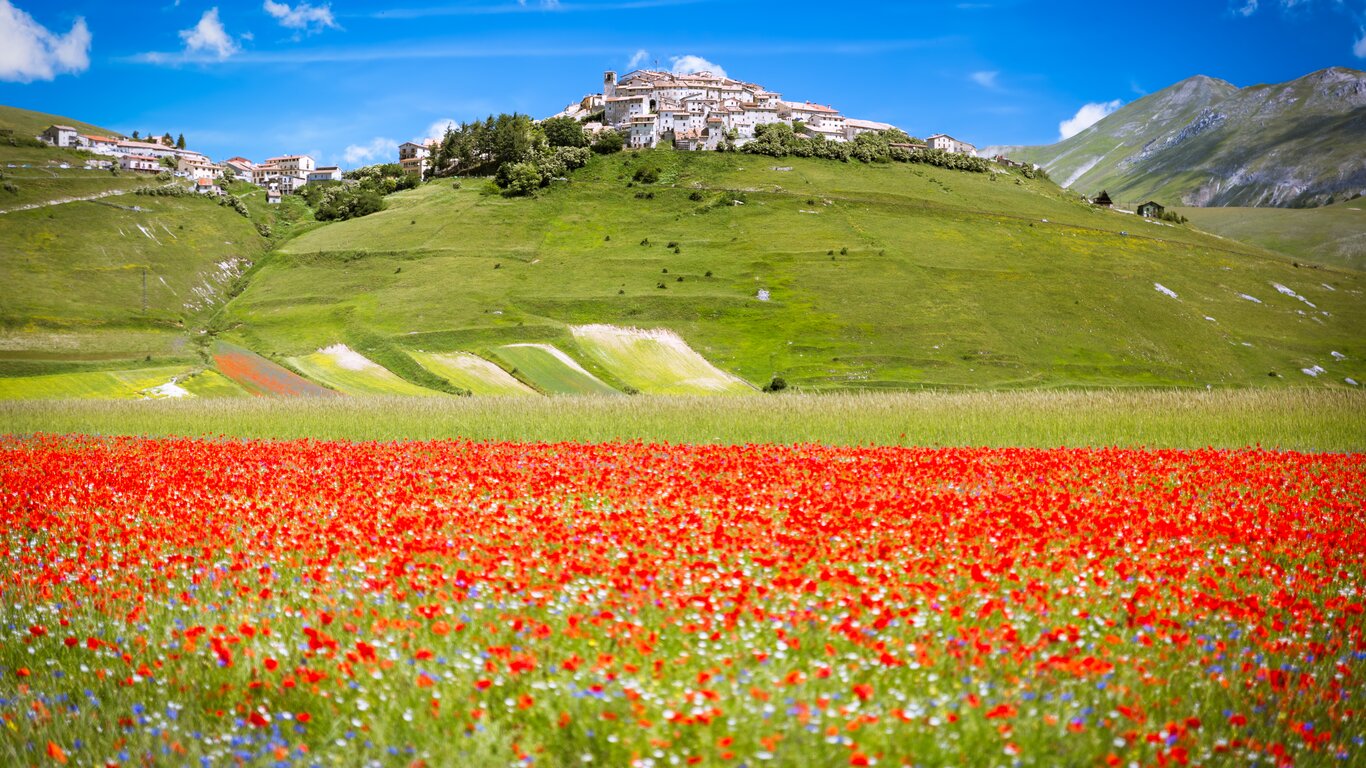 Rural features
The landscape may not play the Technicolor tricks of its neighbour, Tuscany, but what it has in abundance is peace and quiet. Small towns and smallholdings dominate, and olive groves cling to gentle slopes above the vast valley cut by the River Tiber. The land has supported agriculture for millennia: settlements in Orvieto and Amelia pre-date Roman times by many centuries.
Things to do
Todi and Orvieto are both are visible for miles on their lofty perches. Todi's Piazza del Popolo is an understated composition of Medieval buildings with a 12th-century cathedral as its focal point. Orvieto's Duomo is known as the 'Golden Lily of Cathedrals' for its decorative façade, and inside has a frescoed chapel by Signorelli that Michelangelo studied before painting his Sistine Chapel.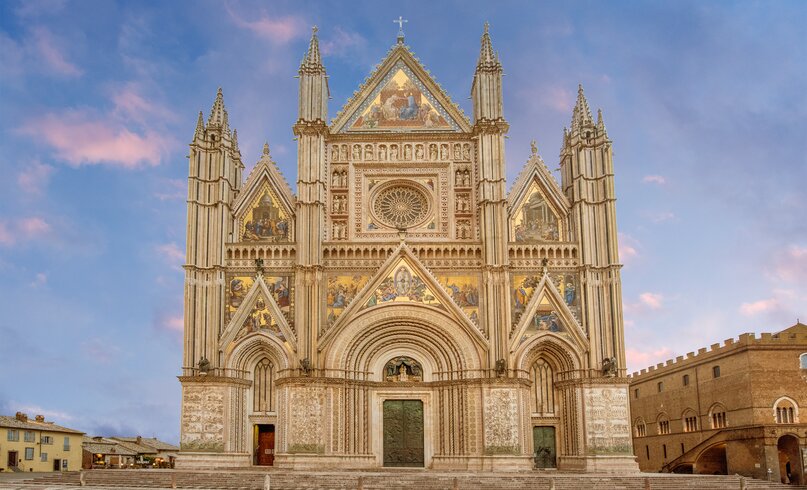 Eating and drinking
Southern Umbrian cuisine is big on simplicity, game, and seasonal produce—expect to find cinghiale (wild boar) and cervo (deer) on the menu, as well as black truffles combined with stringozzi (or strangozzi) pasta strands, meat, or just about anything else. Orvieto is home to Umbria's best white wine; Orvieto 'classico' denotes the original (and best-quality) growing region. Umbria's big, blockbuster red, Sagrantino di Montefalco—grown around a small town north-east of Todi and aged for over two years in oak barrels—is a match for the hearty reds across the Tuscan border.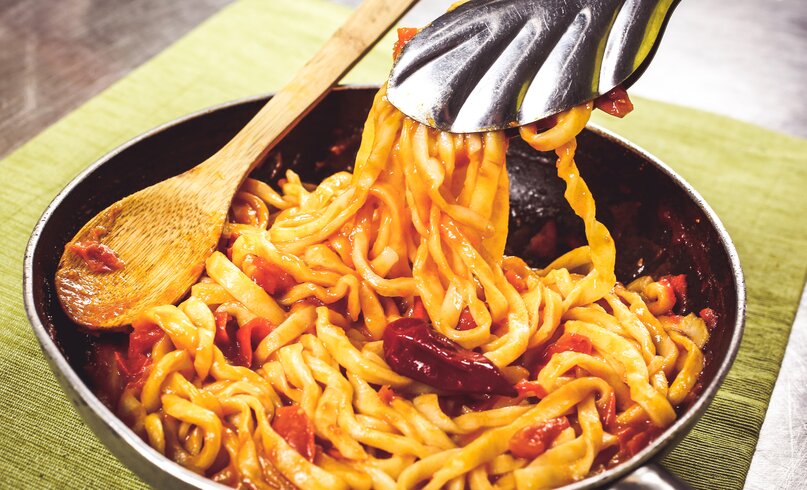 Nature
Many Umbrian towns are built on volcanic tufo rock, and the Etruscans used its pliability to build a vast 'subterranean city' below Orvieto. Centuries later, the Inquisition installed a secret prison inside Narni's underground caverns. In Ferentillo, close to the Lazio border, a peculiar local climate subjected bodies in the tiny crypt of Santo Stefano to a process of natural mummification. If you want to get active outdoors, the nearby Valnerina is a centre for kayaking, whitewater rafting, and other adventure sports.
From approximately October to December it is the traditional hunting season in the rural areas of Tuscany, Umbria and Lazio and hunters are free to roam about the fields and woods belonging to private properties as long as they keep 150 meters away from houses.