Guide to Western Crete
When it comes to sheer character and beauty, there are many who consider Crete to be a true Grecian gem. It's the country's largest island with contrasting landscapes, a distinct culture and an atmosphere immersed in charm. It also offers a treasure trove of riches from villages steeped in tradition, the landmark White Mountains, secluded coves and architecture from the pages of history through to delightful coastal areas and lively resorts. It is this western part some say is the most enticing; it's where you'll find enchanting towns, a good range of beaches and pockets of local life untouched by the passage of time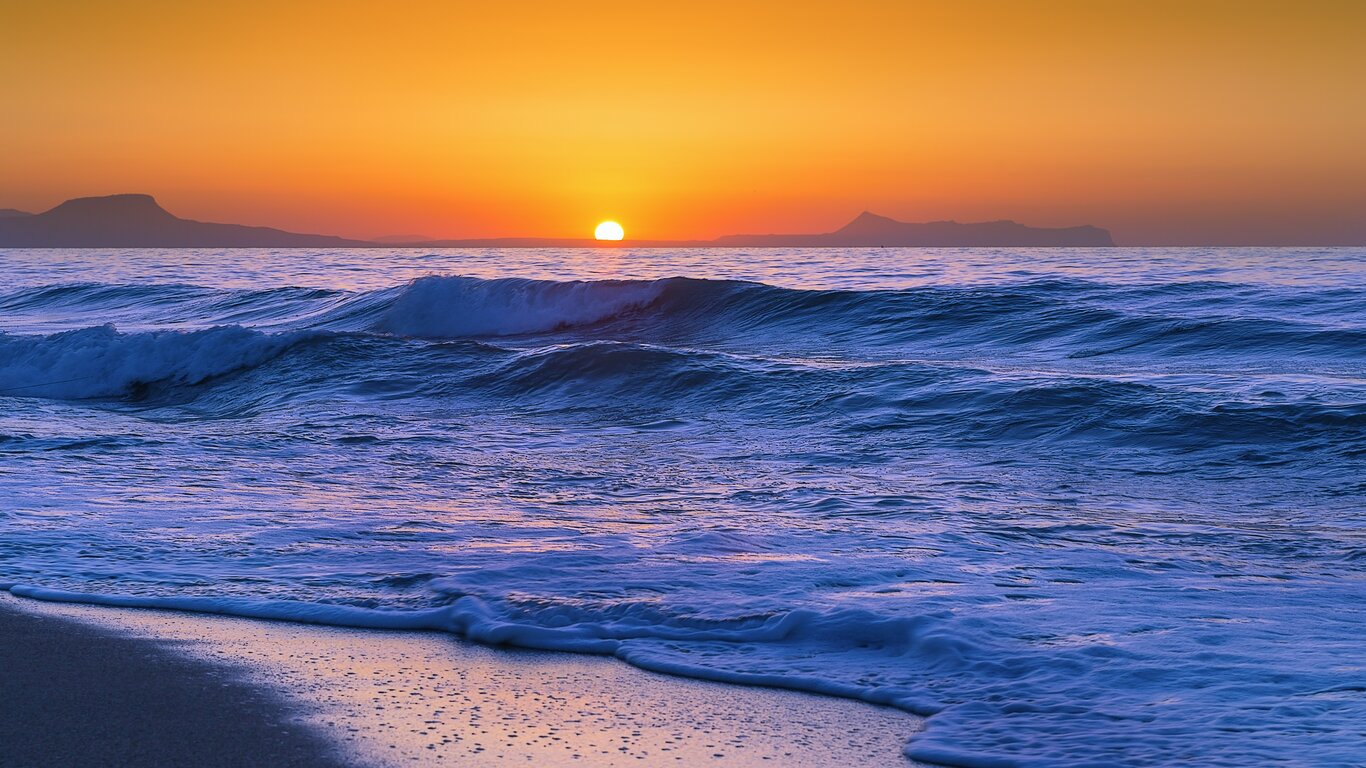 Towns
Mention Chania to anyone with even a scant knowledge of Crete and the chances are it'll be a familiar name. But don't let that put you off for this attractive town boasts colourful Venetian buildings and an enchanting harbour set against a backdrop of the White Mountains and plenty of fine beaches. The west also includes Almyrida, a compact resort spanning two kilometre of coastline; the village of Gavalochori with its well-preserved folk architecture; Rethymno, a Venetian town with bags of old world charm, and Kolomvari, a village with a style that will appeal to those who enjoy life at a more sedate pace.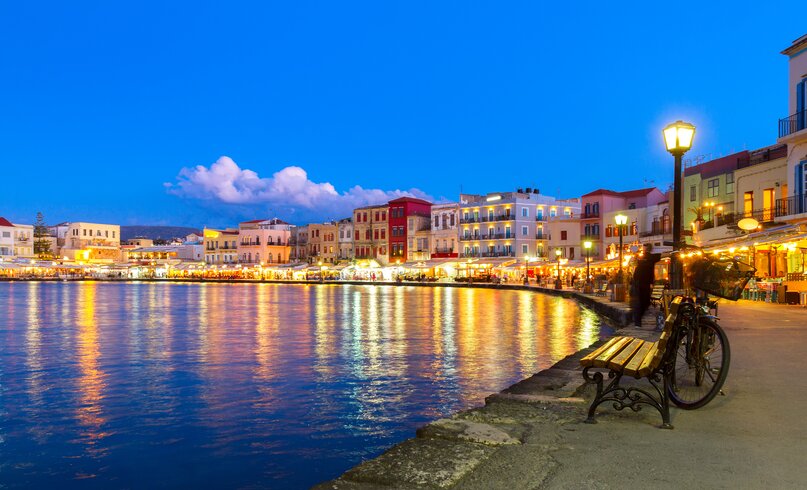 Countryside & Nature
Much of the west of the island is dominated by the White Mountains. These jagged, barren peaks played a central role in Crete's history for centuries but the island also seduces those keen to reconnect with nature. From sweeping, majestic views and hillsides peppered with wild flowers to more than enough to engage the gentle walker or serious hiker, it's here you may stumble across villagers barbecuing lamb, pockets of land tended as they have been for generations, and an all-together more gentle style. And Crete's diversity also supports and nurtures a rich mix of wildlife including intriguing reptiles and some rare mammals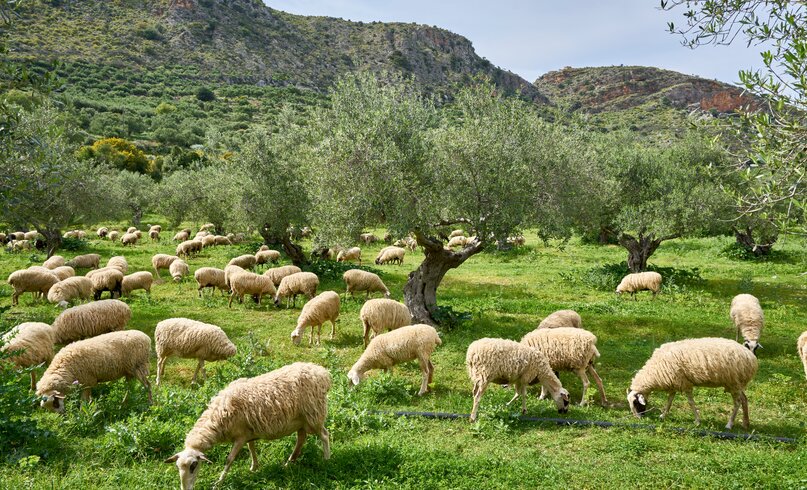 Arts & Culture
Cretan culture has been influenced by just about everyone from the Ancient Greeks and Romans to the Ottomans. Across the island you'll find an open-air theatre, a modern amphitheatre surrounded by pine trees and the Kaloumba Puppet Theatre, but Crete also has a fine tradition of craftsmanship from basket weaving and ceramics to wood carving and traditional textiles. Noted archaeological sites will be an essential for many travellers to Greece and, in Crete, there are gems such as the Minoan palaces of Phaestus and Malia, and the Koules fortress of Heraklion.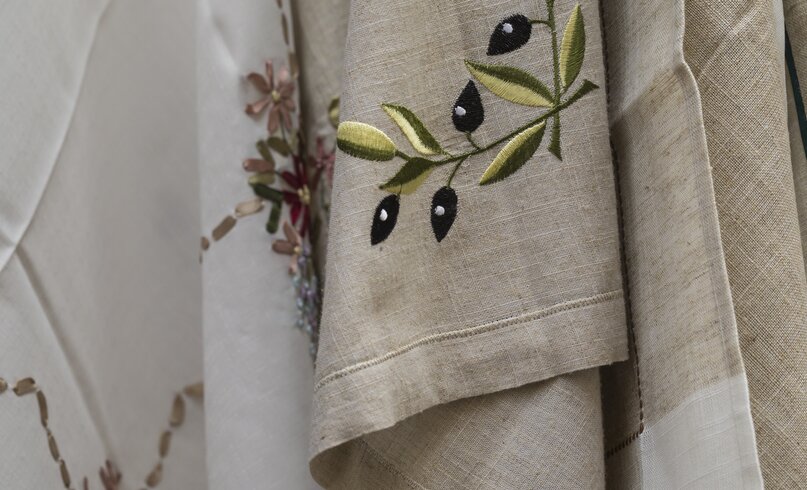 History
You can step back as far as 7000BC to trace Crete's first inhabitants, although the island's rich history went largely uncharted until British archaeologist Sir Arthur Evans made significant discoveries at the start of the 1900s – findings that included ancient Egyptian art and Archaic sculpture and numerous influences of a past spanning the industrial, artistic and cultural. It was occupation by the Venetians in the early 13th century though that brought a legacy of beautiful homes, striking public buildings and ornate monuments. In 1898 the island was made a British protectorate before becoming officially part of Greece in 1913.
Eating & Drinking
With delightful tavernas and traditional kafeneio (coffee houses), eating and drinking is one of the great joys of a holiday on Crete. Local cheeses are especially good but so too are trademark dishes such as dakos (a meze similar to bruschetta); Kalitsounia (cheese pies); lamb served with a wild green considered a local delicacy; Hirina apakia (smoked pork), and Gamopilafo, a rice dish traditionally offered at weddings. And don't underestimate Cretan wines because they can be extremely fine, with refreshing whites and rich reds that are easy on the pocket and also gaining something of a reputation around the world