Avlaki and Coyevinas holiday guide
Slung like hammocks between St Stephano to the south and Kassiopi to the north, Avlaki and Coyevinas are two delightful shingle beaches within walking distance of both. Avlaki has a couple of nicely-sited tavernas. Coyevinas is just a tree-girt beach in a sheltered cove dotted with villas. Avlaki and Coyevinas holidays are quiet, close enough to the larger settlements for a greater choice of places to eat and, in Kassiopi, things to do.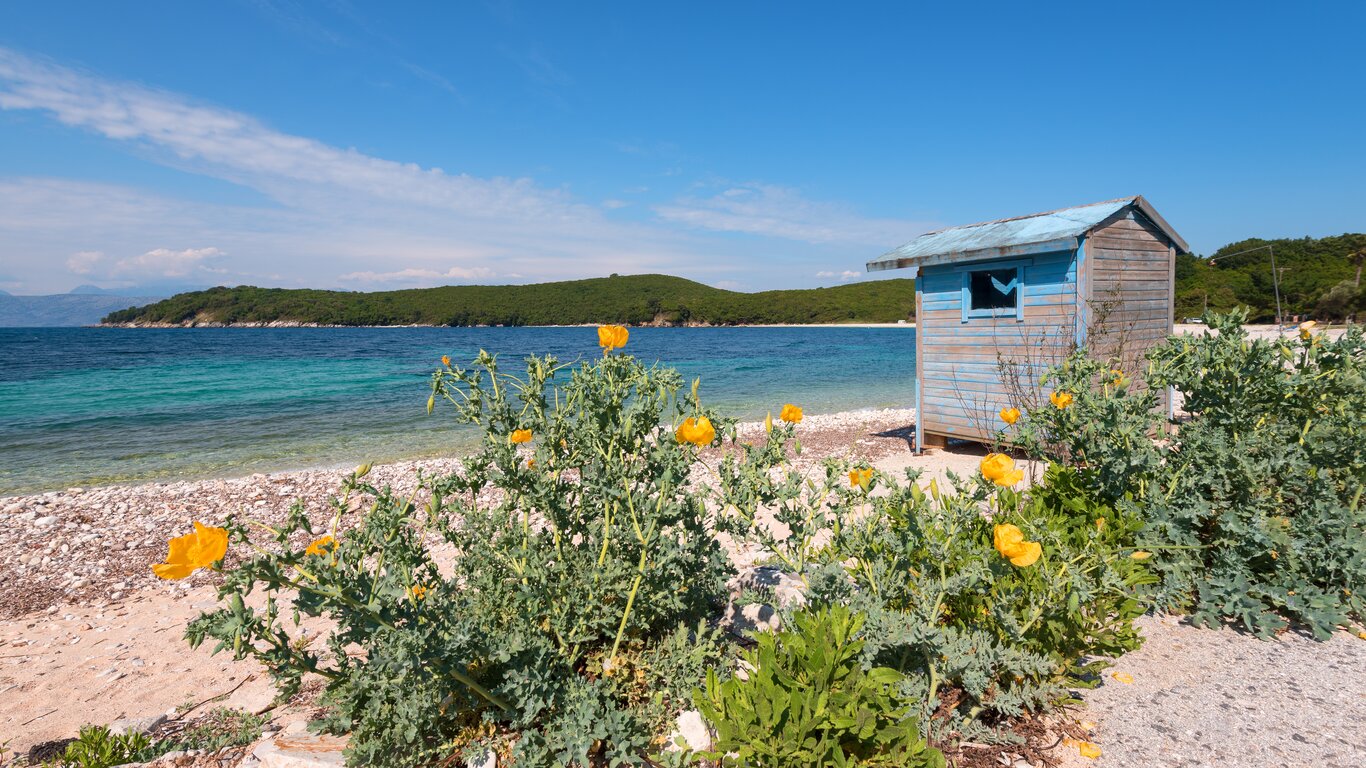 Beaches
Avlaki and Coyevninas stand or fall by the quality of their beaches. They consist of shingle which does not penetrate your clothes and crevices like sand, but is fine enough to walk on. The headlands are low and wooded, the views of the mountains across the straits majestic. Coyevinas has few facilities—you will feel like you are on your own private beach.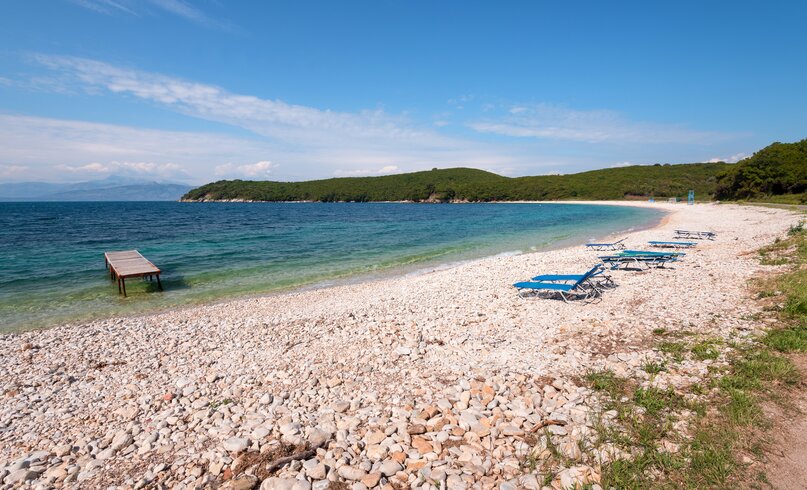 Things to do
Good for swimming and sunbathing, Avlaki and Coyevinas have clear water and, in the former, a wooden walkway to keep your feet off the hot shingle. Afternoon breezes make them ideal for windsurfing. There are manageable walks to Kassiopi and St Stephano—a couple of kilometres north and south, respectively—either along the coast or through olive groves. Being in Corfu's north-eastern corner, both are perfectly placed for trips along the north coast or south to Corfu Town.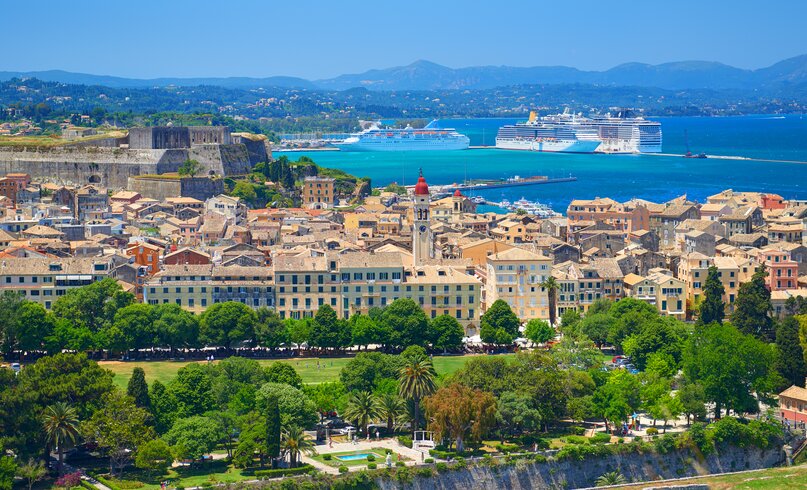 Eating and drinking
On Avlaki beach are two tavernas where you can sit under the eucalyptus trees and look out towards Albania. At Coyevinas, buy the makings of a good picnic at the local supermarket instead. For variation, it is an easy twenty-minute walk to a wider choice of tavernas at St Stephano, or the even wider choice of restaurants, shops, and bars of Kassiopi.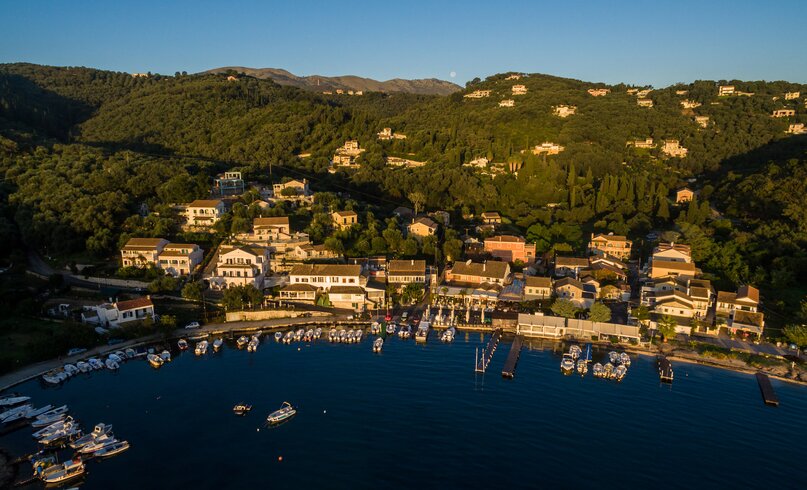 Relaxation
The pleasures of Avlaki and Coyevinas are distinctly low key—feel the tension ooze away as you enjoy the peace and quiet. You are away from the crowds and noise of the livelier Corfu hotspots, yet, with Kassiopi within walking or taxi range, the lights and the music and the dancing are, if the spirit grabs you, just on your doorstep.