Bay of St.Tropez holiday guide
Sandwiched between an azure bay and the rocky outcrops of the Var, the St.-Tropez peninsula offers a patchwork of scenery and experiences for your next villa holiday. To the west, sun-kissed St. Tropez flaunts its pastel-shaded streets and dinky old port where the glitterati anchor luxury yachts. To the east Fréjus is famed for its Roman ruins and Episcopal baptistery; and the beaches of St. Raphael are frequented by water-sports lovers. Add to this the volcanic, red Massif de l'Estérel, whose peaks are perfect for hiking expeditions, and in the Bay of St. Tropez you have yourself one varied holiday destination.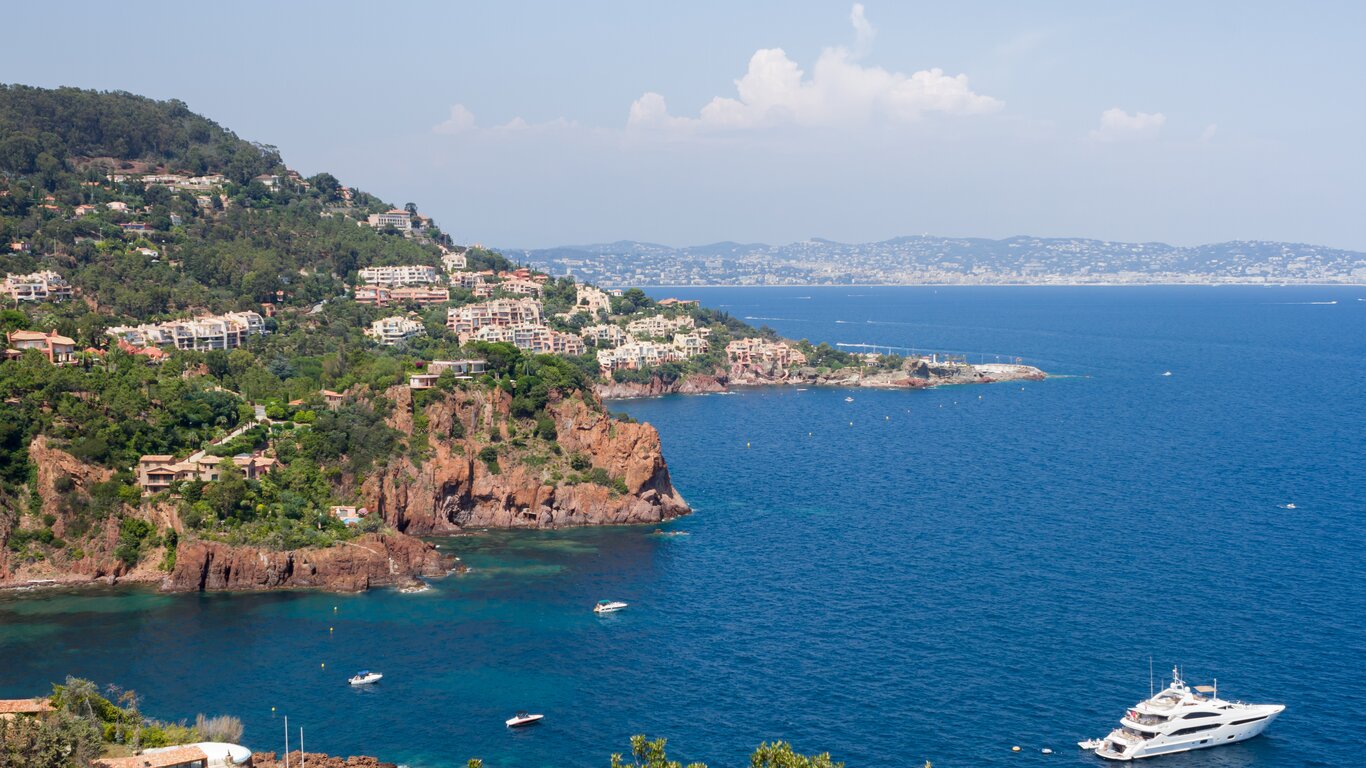 Things to do in St.Tropez
Beaches in St.Tropez
Think of St. Tropez and you think of its golden beaches: Brigitte Bardot put them on the map in her 1956 film, And God Created Woman; and bronzed beauties still come out in force at the exclusive, powdery sands of Pampelonne, Bouillabaisse and Plages des St.Tropez; Plage de Grimaud is another favourite of ours, reminiscent of a tropical paradise. If you are travelling with children, Plage des Jumeaux Beach Club on Pampelonne Beach is family-friendly, with a playground and beach toys. For peace and quiet, head off-piste near Fréjus's St. Aygulf beach, where clear, shallow waters are perfect for swimming and the wide sandy beach is exceptional - as is the surrounding view.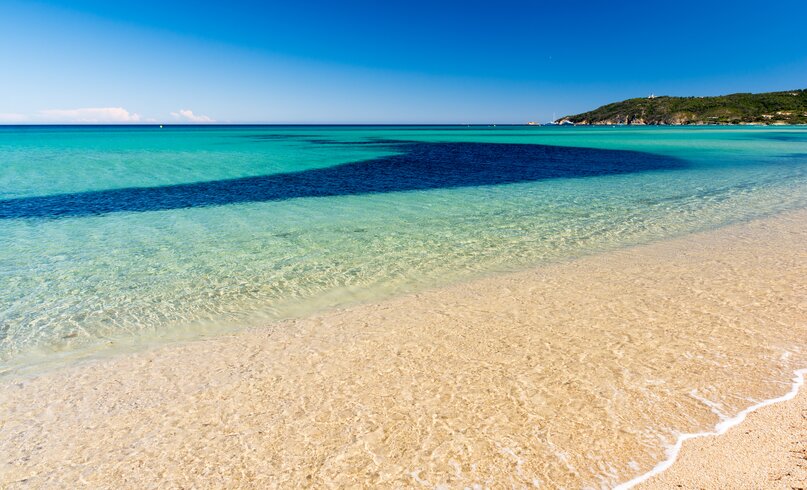 Culture in St.Tropez
Away from your villa, a typical day in St.-Tropez centres around strolling its narrow lanes, nipping into art galleries and exclusive boutiques as you roam. Culture lovers will find post-Impressionist paintings by Braque, Dufy, and Utrillo at the Musée de l'Annonciade. In Fréjus, the Mosquée de Missri is a fascinating replica of Mali's mud mosque in Djenne.Draguignan is the gateway to the Var's countryside—head north in your car to explore vineyards, olive groves, and perched villages like pottery centre, Fayence.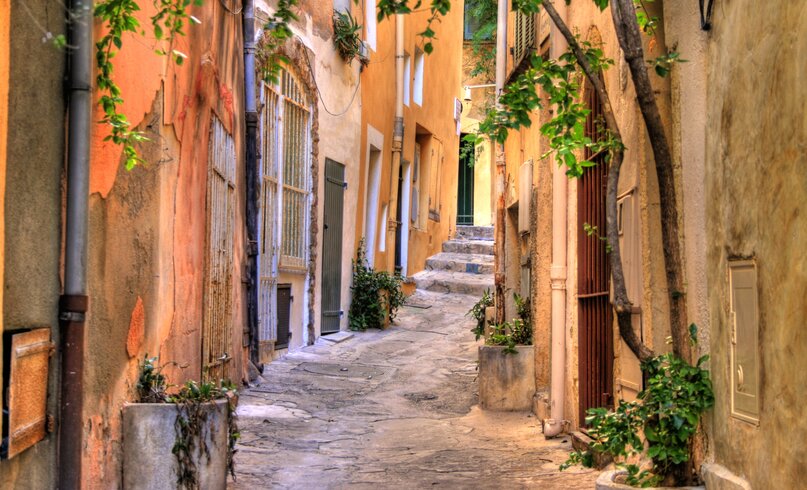 Nightlife and Entertainment in St. Tropez
Nightlife on a villa holiday in the bay revolves around self-consciously chic St. Tropez: Jetsetters come here to party in port-side nightclubs, to drink champagne on café terraces, and to see and be seen. If you are feeling lucky, head from your villa across the bay to Saint-Maxime's tiny casino, where roulette wheels can make or break a holiday budget. In summer, look out for Château de la Mouette's classical music festival, when musicians perform on a floating jetty at sunset. Now sigh!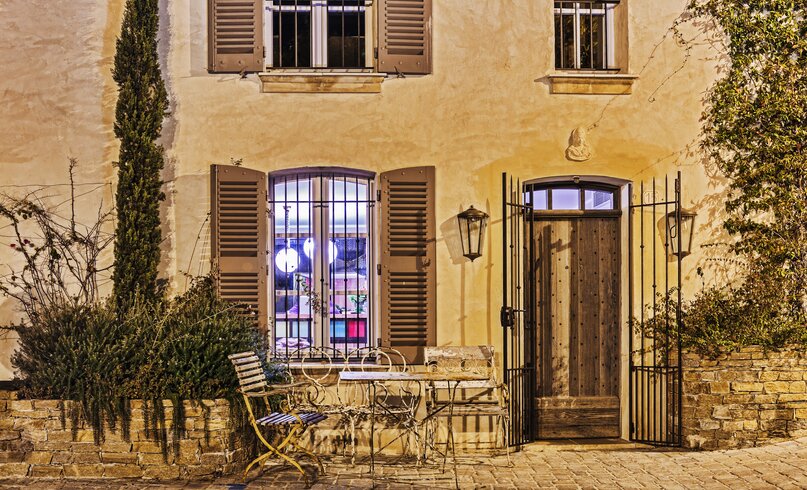 Eating and Drinking in St.Tropez
St. Tropez lends its name to the tropézienne, a sticky, cream-filled sponge flavoured with orange-flower. Indulge in yours on tree-shaded Place des Lice, and watch locals sip Pastis over a game of boules. Other culinary specialities in the bay include black truffles (in winter); seafood, enjoyed year-round on giant platters; and olive oil, made in farms dotted around villages such as Lorgues. This is also Côte de Provence country, where light-pink rosé wines come with floral notes and a citrus finish. As you would expect, this part of the world has an abundance of restaurants, from Michelin starred fine dining - which requires booking in advance, to humbler bistros by the sea. An alternative way to enjoy authentic French cuisine from the comfort of your villa, would be to be a private cook for one evening, or the duration of your holiday your holiday for ultimate gastronomic indulgence.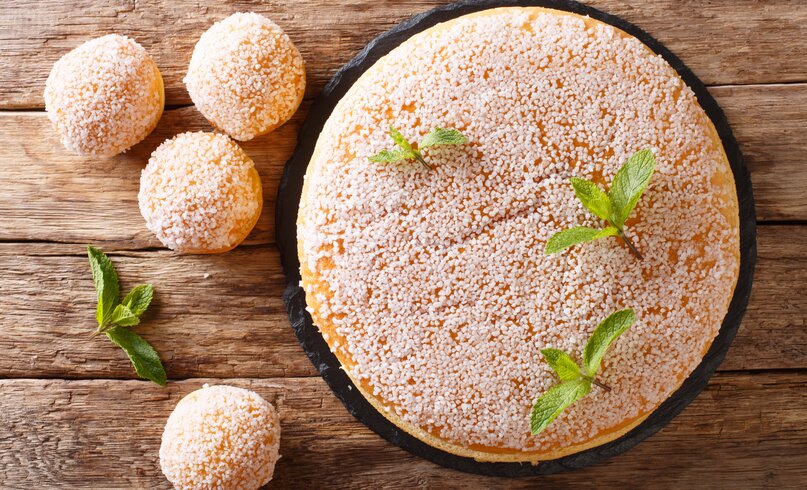 when to go to st.tropez
A French villa holiday can really be enjoyed any time of the year, but this sunny stretch is at its best from Springtime, which is ideal for exploring the Riviera when the weather turns and the crowds are yet to arrive. For sand and surf, a beach holiday is best between June and September with glorious sunny days for enjoying your villa's pool, paired with larger crowds out and about. As it's located on the Mediterranean Ocean the city generally has a mild climate right through much of year.