Pollensa holiday guide
The Mallorcan town of Pollensa is bursting with historic charm, well loved for its quaint stone houses, cafe terraces and boutique-lined streets. Its undeniably enchanting atmosphere has lured a number of artists, writers and innovative thinkers throughout the years, from Agatha Christie to Winston Churchill. Also known as Pollença, this charming destination can be best admired on a late afternoon in golden fading light, with the soft background chatter and summer songs of cicadas resounding in your ears. Lovely Puerto Pollensa is located just east of Pollensa, a small but lively resort town characterised by its buzzing restaurants, crystalline shores and pine-fringed beaches.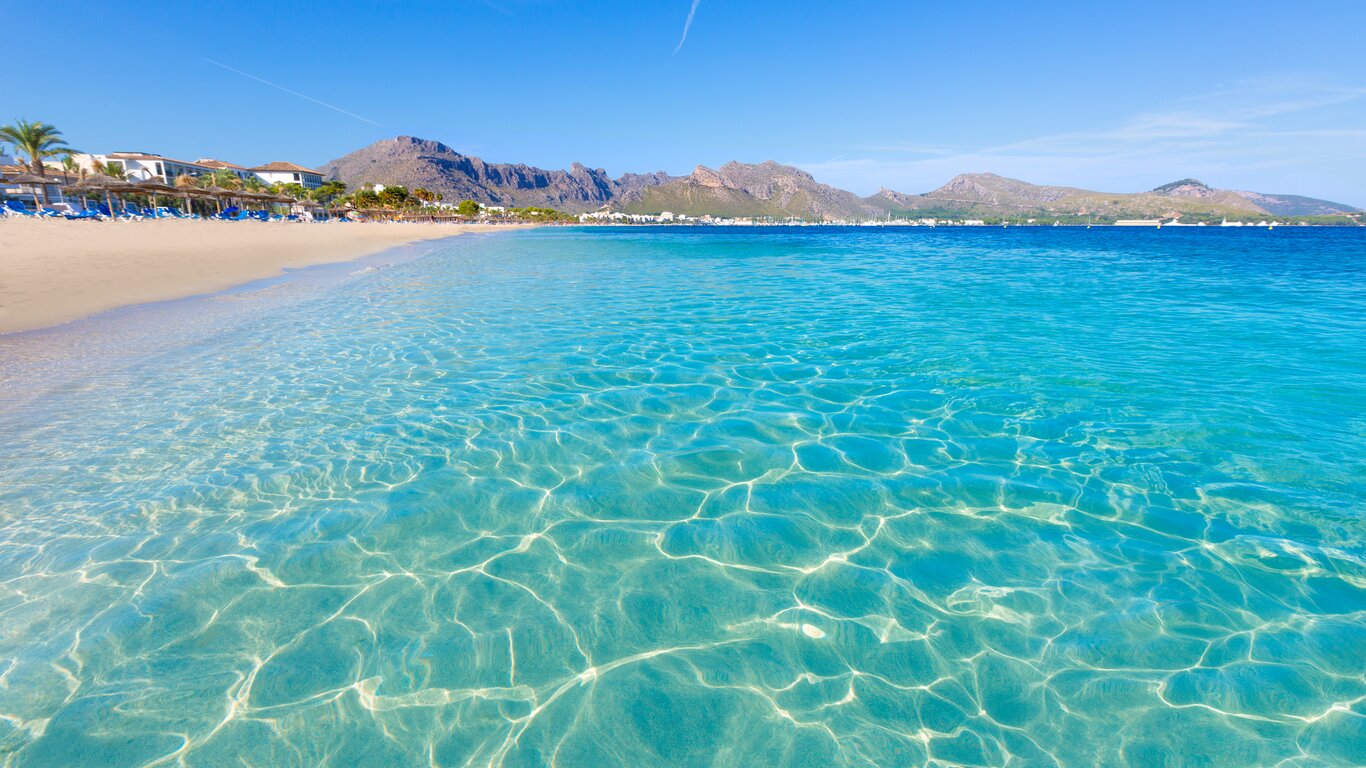 Things to do in Pollensa
BEACHES AND BAYS
Pollensa's two main beaches are at Puerto Pollensa and Pollensa Bay. The shallow, calm waters around the bay are perfect for paddle boarding. Set sail on a boat trip and explore the stunning coasts and bays of nearby Puerto Pollensa. Holidaymakers can catch a boat from the marina and explore the cove of Formentor and enjoy Cala Formentor beach, one of the finest natural beaches in Mallorca due to its backdrop of forest and the Tramuntana mountains. Cap de Formentor is about 385m above sea level and offers beautiful scenery, a must-see for nature lovers.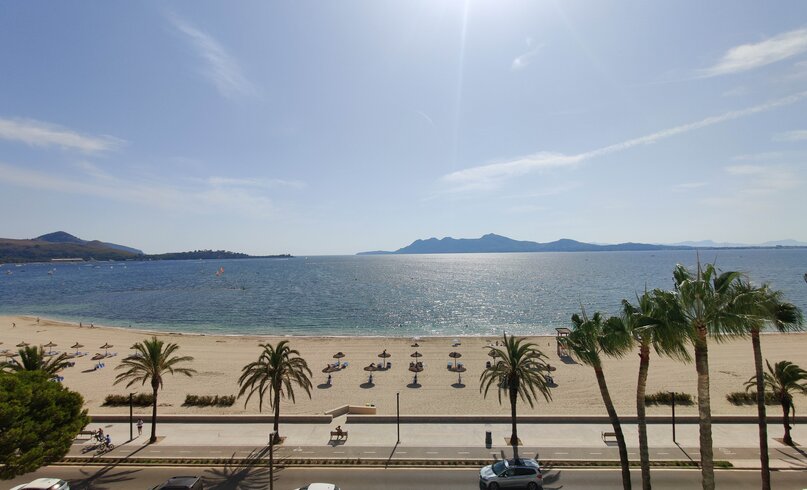 EXTRAORDINARY VIEWS
To experience authentic Mallorcan life, Pollensa Old Town is a fantastic spot to explore. Visit the Gothic church, get lost in narrow streets and climb Calvary Hill for phenomenal views of the island. The best view in the area can be found at Mirador Es Colomer, a brilliant viewpoint where many visitors enjoy watching the sunset. It is located on one of the peaks of the Tramuntana Mountain range, in the middle of the road that connects Puerto Pollensa and the Formento Peninsula. See if you can spot Puerto Pollensa, the bay of Alcudia and the Mediterranean sea towards Menorca.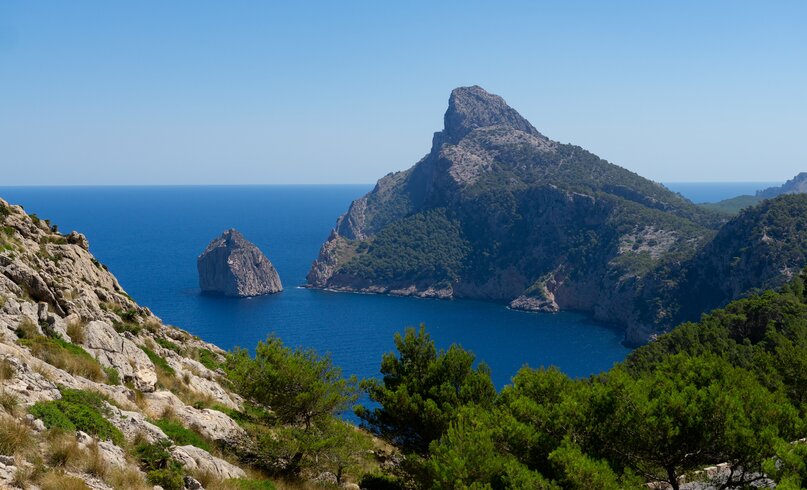 EXCITING ACTIVITIES
Pollensa is a brilliant location for outdoor sports enthusiasts. Cycle and mountain bike along the stunning coastline of Puerto Pollensa, or head to Hidropark, a fun water park just 8km away. When away from your villa, you'll find plenty of opportunities for water sports. Why not try water skiing, jet skiing, pedal boating or paragliding at Pollensa Bay? Scuba diving along the dazzling shores is also a great attraction for the more adventurous among your party.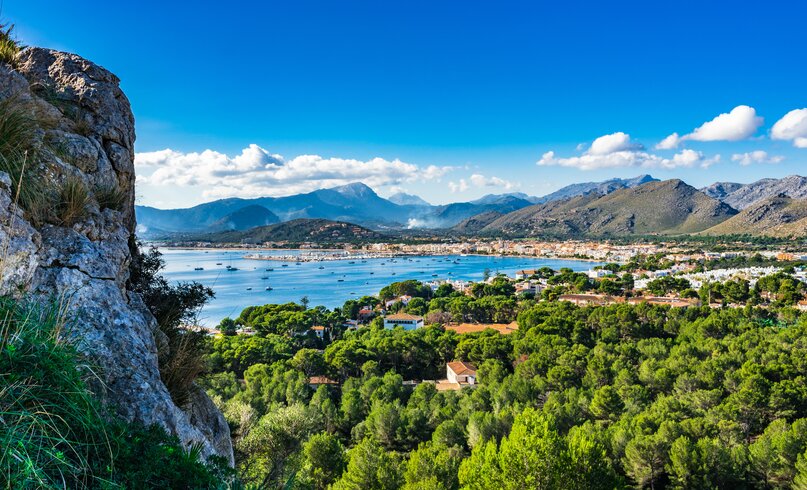 EATING AND DRINKING IN POLLENSA
Pollensa is well-known for its expert combination of quality, value and variety, with wonderful restaurants and cafes lining pavement terraces. In Puerto Pollensa you'll find a surprisingly diverse food scene. Cuisines can range from sushi and burgers to more traditional delicacies such as the tumbet, a vegetarian dish consisting of potatoes, aubergines, peppers, garlic, tomatoes and olive oil. You'll find a number of eateries on the beachfront promenade. Take a stroll around the harbour, and you'll find several lovely dining spots, including the Real Club Nautic, popular for its paella and lobster stew. Another notable spot is Restaurante Bellaverde, Puerto Pollensa's only fully vegan and vegetarian restaurant, covering everything from curry to pasta and burgers.
Nightlife in Pollensa is simple and cosy. There are no big clubs, but instead a number of quaint pubs and bars with a friendly and homely atmosphere. The Palo de Mallorca is the traditional drink of choice in the area, most commonly enjoyed as a sparkling refresher with ice.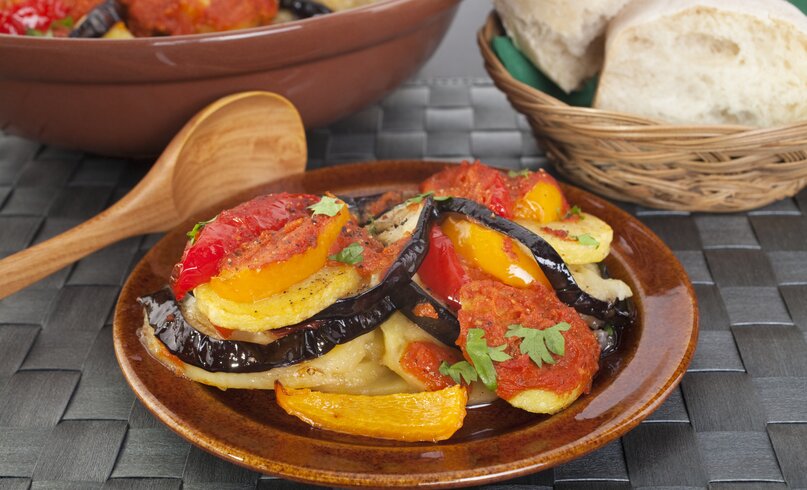 When to go to Pollensa
With an average of 300 days of sunshine each year, the weather is one of many appealing reasons for a villa holiday in Mallorca. Hot summers are ideal for beach holidays, while spring and autumn are equally pleasant seasons to visit, particularly popular with cyclists. The majority of our properties are available from April until early October.