Cala d'Or holiday guide
The jewel of Mallorca's east coast, Cala d'Or is an ideal holiday destination for visitors seeking a tranquil, fun and sun-soaked escape. This family-friendly location offers a great selection of restaurants, bars and beaches, as well as a glitzy marina. Guests can expect lively entertainment during the summer, plus plenty of serene and picturesque beaches that can be enjoyed year round. The region abounds in natural scenery, with plenty of lovely spots waiting to be explored on foot, bike or even on horseback.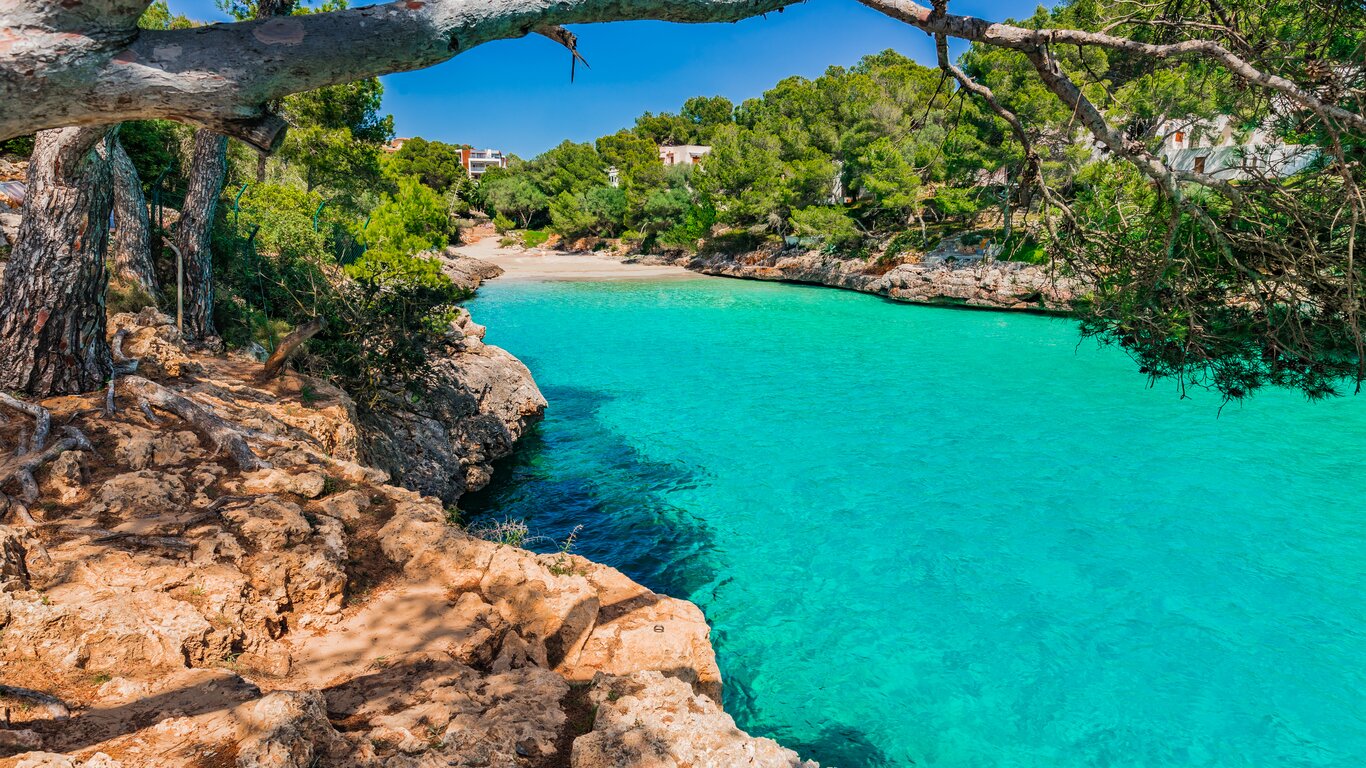 Things to do in Cala d'Or
GET OUT ON THE WATER
Cala d'Or's tranquil, turquoise waters are too tempting to ignore. Fortunately, there are plenty of spots around the area where visitors will be able to book boat trips. An absolute must is to see the dolphins; several times a day, glass bottom catamarans will cruise the calas to pick up passengers for this bucket-list activity. You can also join a fishing boat charter with the Sea Riders for the day, jumping the waves whilst enjoying Mallorca's beautiful coasts, coves and beaches.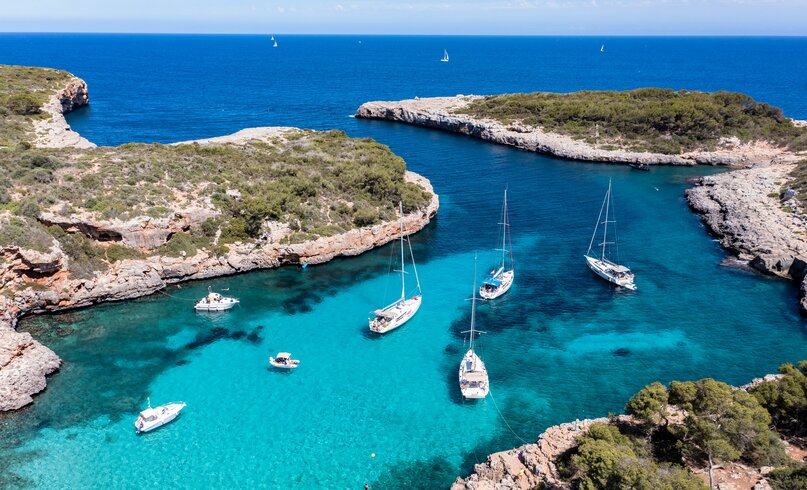 EXPLORE THE AREA
Cala d'Or is centred around the five enchanting coves of Cala Gran, Cala Ferrera, Cala Esmerelda, Cala Llonga and Cala Serena, each fringed with luscious pine trees. Beach worshippers will adore Cala Mondragó, a perfectly preserved beach without all the buildings and sun loungers. The beach is a tropical paradise, flanked by two rocky headlands. The Mondragó nature reserve is located just south of Cala D'Or, boasting incredible natural scenery begging to be explored. There are also some wonderful horse riding excursions to enjoy.
ACTIVITIES TO ENJOY
There are plenty of thrilling activities to enjoy on the water and further inland during your luxury villa holiday. At Cala d'Or marina, visitors can engage in a variety of water sports, including a jet ski tour. The marina is filled with glittering white yachts and a number of classy restaurants and bars. This destination is also ideal for a serene golfing holiday, offering some of the best golf hotspots on the island. The Vall d'Or golf club is one to visit, an eighteen-hole course elevated in order to provide amazing sea views.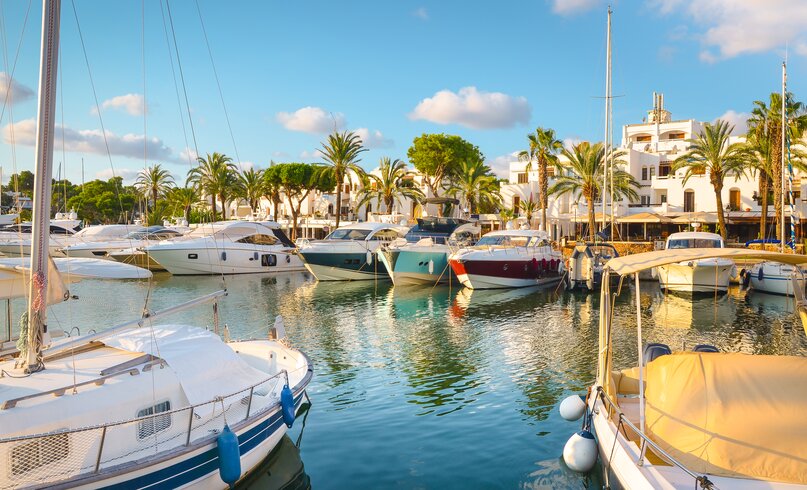 EATING AND DRINKING IN CALA D'OR
Both the style and quality of restaurants varies across Cala d'Or, so it's a great idea to choose a spot in advance. Yacht Club Cala d'Or is a wonderful choice for fresh and affordable Mediterranean cuisine, with a backdrop of the lovely harbour. Another option with similarly splendid views is the French-owned Port Petit. This local favourite is highly recommended for great food and wonderful service. Hidden away behind Cala Gran, Ca'n Trompé is a nice spot for traditional Spanish and Mediterranean cuisine. For fans of fusion food, Restaurante Botavara is the place to go. This dress-down eatery offers consistently delicious seafood and other local delicacies for a reasonable price.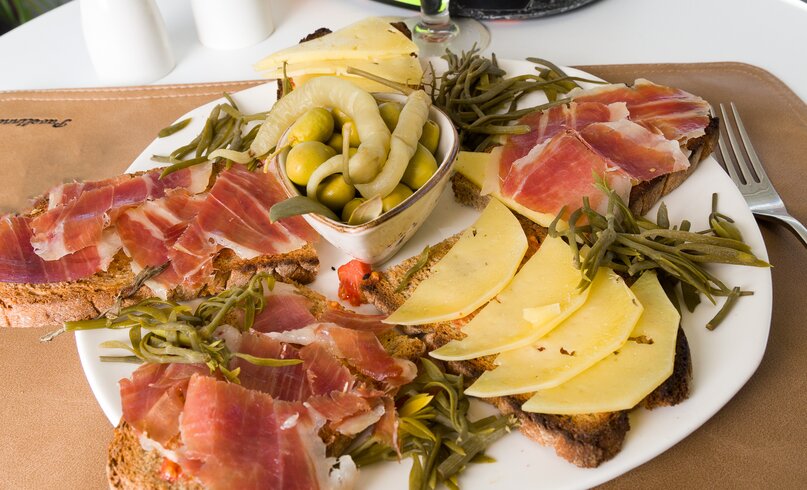 When to go to Cala d'Or
With an average of 300 days of sunshine each year, the weather is one of many appealing reasons for a villa holiday in Mallorca. Hot summers are ideal for beach holidays, while spring and autumn are equally pleasant seasons to visit, particularly popular with cyclists. The majority of our properties are available from April until early October.