Nevis holiday guide
This conical island with a dormant volcano at its centre lies sixty five kilometres west of Antigua. Nevis, the lovely, and little known, sister island of St. Kitts' has a largely undeveloped coastline of white-sand beaches fringed by palm groves. Restored plantation houses in pretty pastel colours stand above the ocean, among hills cloaked in tropical forest. Lovingly thought of as 'the quiet Caribbean', sitting in a rocking chair on a clapboard porch, reading a good book or admiring the view, is a common pastime on Nevis villa holidays; expect slow living, tuning into the island's gentle pace. There is also a good selection of land- and water-sports, and historic sites to visit. Soak in natural hot springs in Charlestown, the capital, at the Bath Hotel and Spring House; and at the Hamilton Estate you can walk around sugar plantation ruins.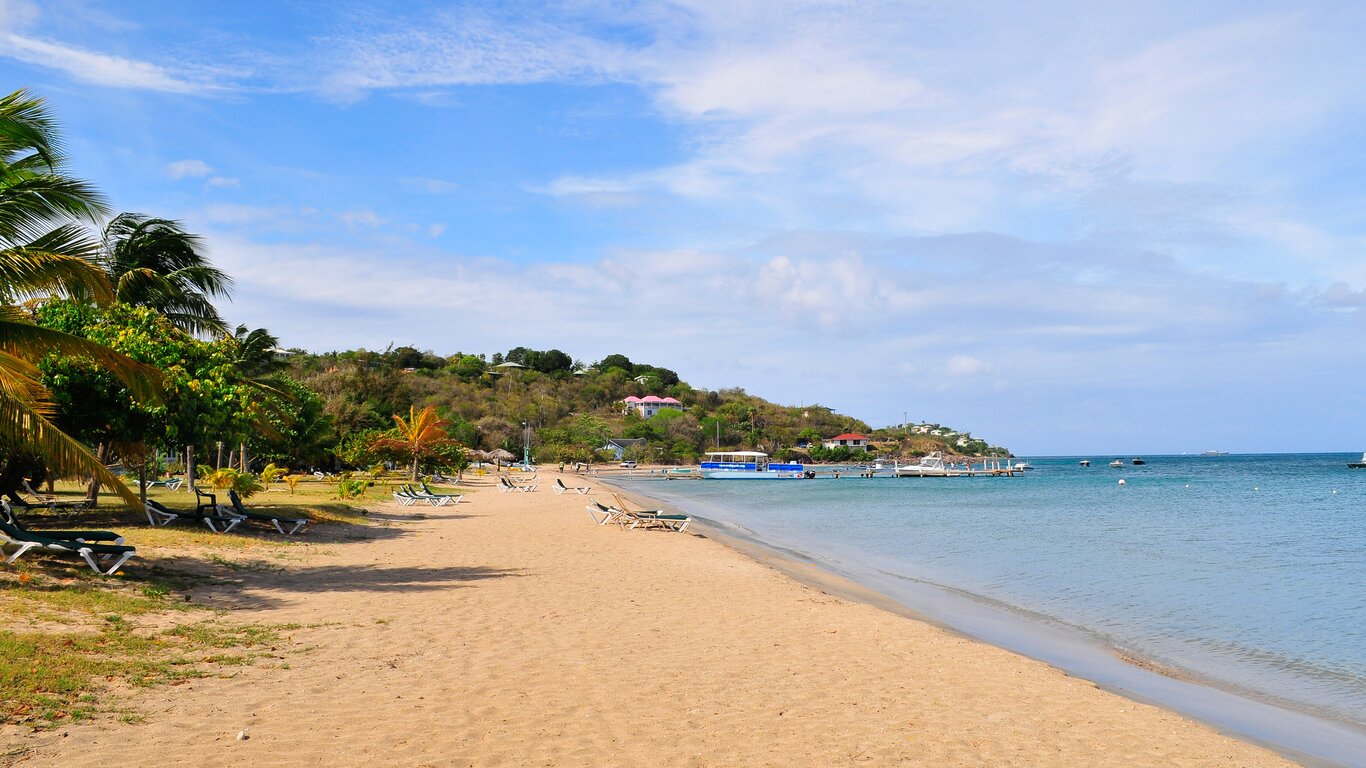 Things to do in Nevis
Relaxation in Nevis
Nevis' north, east, and west coasts are lined with beaches. Lovers Beach, a kilometre and a half of white sand on the north coast, is perfect for romantic strolls and beachcombing. Island etiquette suggests that you should not approach this beach when a car is parked beneath the path; get here first, and the beach is yours to enjoy. It has a desert-island feel and rarely more than a handful of visitors. At Nisbet Beach Club, to the north-east, hammocks are tied between the trunks of tall palms that dot a thick carpet of sand met by calm, turquoise ocean. Water-sports, including kayaking and deep-sea fishing, are available from Oualie Beach and Pinney's Beach. What's great about this island is that wherever you are staying, your villa will only be a short walk away from a fabulous beach.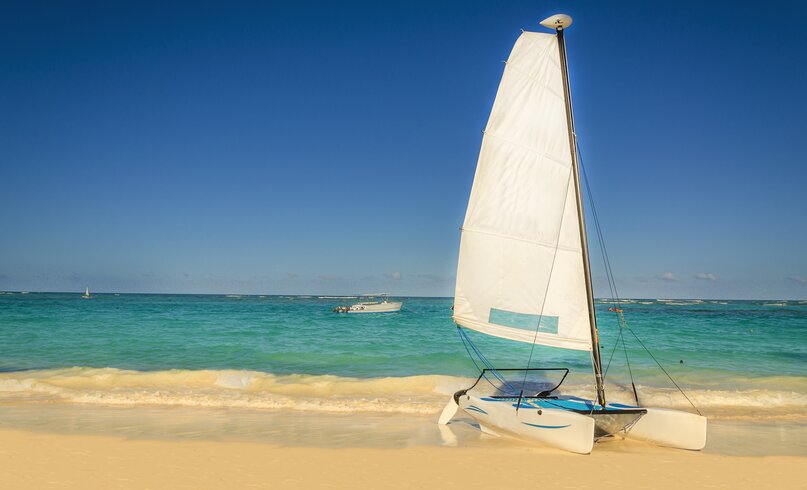 Countryside 
Inland from the white-sand beaches, the island rises steeply; and in the south, undulating hills are covered in tropical forest with acacia trees, prickly pear cactus, and white cedar. Walking trails criss-cross Nevis' interior, and lead to abandoned plantation ruins and sugar mills overgrown with creepers. The highest point of the island is Mount Nevis at 985 metres. You can climb the dormant volcano with the help of a guide.  
Much of Nevis' interior is only accessible on foot, horseback or mountain bike. Trails such as Upper Round Road head through villages and forest, and around former cane fields. The Golden Rock Nature Trail takes walkers through the territory of a troop of African Green Monkeys. Nevis also has a Robert Trent Jones II designed golf course. Its elevated greens give views of the ocean and the neighbouring island, St. Kitts.
The rich volcanic soil of the island lowlands encourages exotic blooms—such as bougainvillaea, hibiscus, and allamanda—to grow wild. Botanists will also enjoy the cultivated flora at Nevis Botanical Gardens. Around ninety species of palms and sixty of orchids frame lily ponds, and the Rainforest Conservatory, inspired by the hot-houses at London's Kew Gardens, features heliconia, crotons, and anthuriums.
Eating and drinking in Nevis
The island's restaurants serve international dishes enhanced by West Indian fruits and vegetables. Think steak with coconut shrimp and sweet-potato fries or lamb chops with a tamarind glaze. For the truly adventurous, traditional goat-water is a soup made with tripe, goat head, and vegetables. Afternoon tea is a daily ritual in Nevis, and served on the terraces of plantation-house inns.
Historic sites and souvenirs 
The port and capital, Charlestown, has a collection of 18th- and 19th-century architecture. These include restored 'blouse and skirt' buildings, so-named because of their stone-built ground floors and wooden upper storeys with fretwork verandas. The Museum of Nevis is set in a Georgian-style stone building at the edge of town, and displays an overview of the island's history. Ferries leave the port daily for neighbouring island St. Kitts which you can explore as a day trip.
The gift shops at the islands' main attractions, such as Nevis Botanical Gardens, sell unusual souvenirs, handicrafts, and art work. The Cotton Ginnery Mall, housed in a restored cotton-processing warehouse in Charlestown, is home to a small group of craft vendors who sell hand-made clothes, jewellery, and rugs. At City Market, near the port, stalls display jars of hot sauce, honey, and pouches of spices, alongside tropical produce such as pineapples, mangoes, and fresh coconuts. Nevis pottery, made from the island's red clay, is sold at the Newcastle Pottery.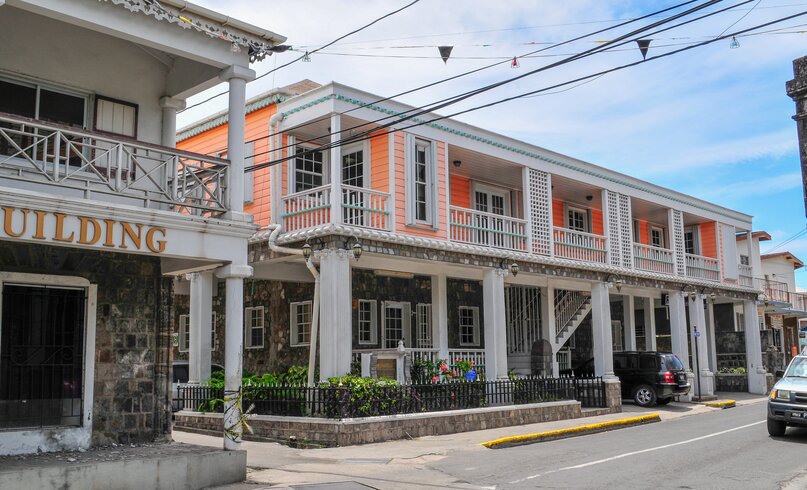 when to go to nevis
Nevis enjoys a hot, tropical climate all year round. Though the island is wonderfully unspoiled by tourists, the best time to go for your villa holiday is from late November to June, especially the first two weeks of December.  Hurricane season is officially July to November, which is also the low season so expect attractions and restaurants open for fewer days and shorter hours if visiting during these months.
INSPIRATION FOR YOUR CARIBBEAN VILLA HOLIDAY