orlando Villa Holiday Guide
From the waterpark wonderlands to those blockbuster rides – there's a sparkle to America's theme park capital which has an oversized reputation for being the 'happiest place on earth'. Head to Orlando and you can strap yourselves in for a villa holiday of two halves. It's got the movie star magic and fairytale feels – but head outside of the parks and this 'city beautiful' is stirring hearts with an infectious character and creative spirit. Swap the unadulterated fun for a city centre that's existing at a delightfully slower pace – there's beautiful parks, hip neighbourhood districts and an offbeat brewing scene that's taking the foodies by storm.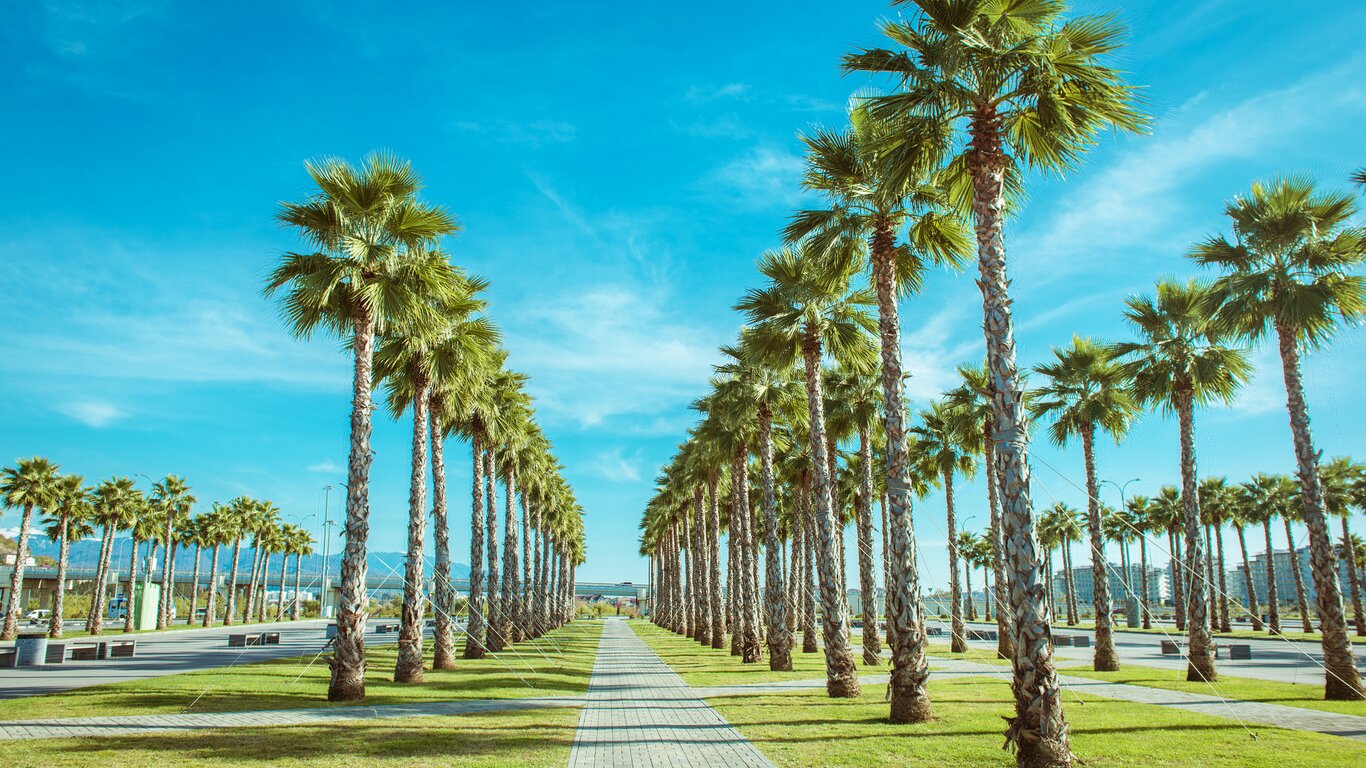 Things to do in Orlando
THRILLS AND SPILLS
Orlando is a bubble of Mickey Mouse hysteria, so there's nothing more suited to a city road trip than swapping a day in the villa for one exploring the famous theme parks. Its major players like Walt Disney World and Universal Orlando are some of the best spots to unleash your inner kids. Home of the famous fireworks and character parades of the Magic Kingdom, Disney really works its icon-image with four different parks and plenty of magic. Swapping Disney for the worlds of the blockbuster movies, there are three main parks inside the Universal Orlando Resort. It's smaller, so easier to navigate than Disney's magic lands, but this is the spot if you're feeling adrenaline-inducing rides and entertaining live shows. Neither resort can be remotely done in a day – but if you've got a numebr of free days to fill, why not take trips to the Animal Kingdom, look out for the water park that doubles as a tropical island paradise, and spend time exploring Hogwarts in the Wizarding World of Harry Potter. 
BEYOND THE PARKS
It may be a bit of a theme-park heavy city, but Orlando has plenty of cultured eye candy not far from its centre, too. Space travel – we're talking almost everything you could ever dream of knowing about it – is only an hour's drive away from our villas in the city. NASA's Kennedy Space Centre is an absolute dream for any aspiring astronauts. It's got simulations, interactive exhibits and plenty of behind-the-scenes areas to get lost in. The Launch Control Centre is incredible, having seen plenty of spacecraft come and go in its time – plus there's the surreal experience of climbing into replica capsules, or walking beside towering rockets in the centre's Rocket Garden.
Orlando can also be a very relaxing retreat too, if you want it. Head away from the theme parks and Wekiwa Springs State Park has 13 miles of wild trails for you to explore. There's hiking and biking if you're itching with some outdoor energy – or you can go canoeing, kayaking, or even the option to swim in the lovely emerald springs that feed into the tranquil river. Then there's a day trip to the famous Florida beaches. Canaveral National Seashore is just over an hour's drive east from the city. It's not far from our villas, and it's the dreamiest wild haven on this Atlantic shoreline. Sea turtles nest here and whales migrate past every winter; then there's the 24 miles of seriously sumptuous coastline; a stretch along a thin barrier island which offers the indulgent combination of secluded white sand and serene coastal silence.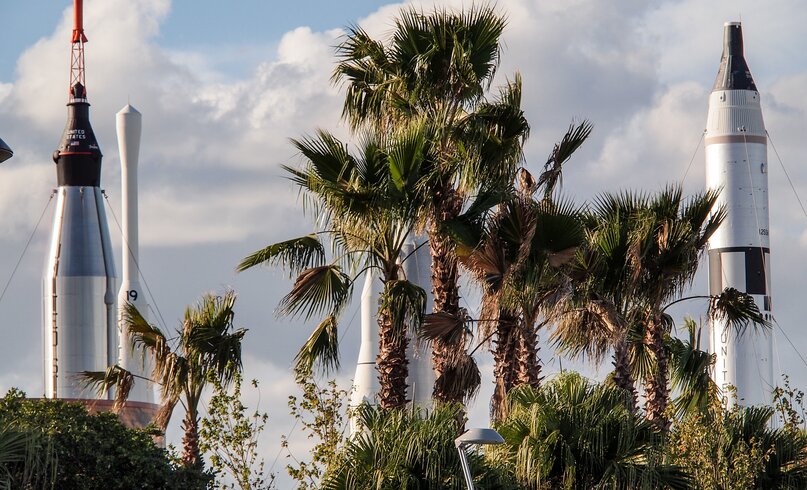 Eating and drinking in Orlando
There's been a reputation in the past that Orlando's food scene has never really varied from its fast food chains and uninspiring theme park fare – but there's a dining scene today which is heading past this misconception, making tracks with cutting-edge restaurants and local craft breweries that are starting to pop up all over the city. Alongside creative chefs and passionate foodies, there's a fresh and fusion food culture that's tickling the taste buds with its different flavours and cultural influences. Alongside Asian, Latin and Deep South-inspired dishes, Orlando is getting creative with its locally-sourced 'farm-to-table' staples and those quirky delicacies like its deep-fried gator bites.
We have villas in Orlando with some of the best kitchen facilities to hand, so are the perfect base if you're planning to cook. There are shops and supermarkets both easily accessible from our villas – the Reunion Resort complex has its own small shop for quick bites and snacks, or there's a bigger supermarket just outside. If you're planning on dining out, there's a range of different restaurants that you can explore inside the complex – or, if you're heading out further, our villas are just a short drive to areas of Orlando like Winter Park, Disney Springs, International Drive and Mills 50.
when to go to orlando
With the Sunshine State part of America's sub-tropics, Florida's fourth-largest city has plenty of sunshine, whatever time of year you're planning to go. Orlando's summer months are hot and heavily humid, with a slightly unpredictable rainy season that means summer thunderstorms are not uncommon. Winter through to spring is one of the best times of year for an Orlando villa holiday – with daily temperatures warm and dry, this is a perfectly pleasant time to get out and explore. A villa getaway during the holidays is likely to coincide with some of the city's busiest times of year. Huge crowds flock en masse to the theme parks, so just pre-plan any trips or visits you want to do if you're thinking of heading here during any school holidays.